Flexyfoot Premium Oval Handle Walking Stick - Orange
< Go Back
Flexyfoot
Flexyfoot Premium Oval Handle Walking Stick - Orange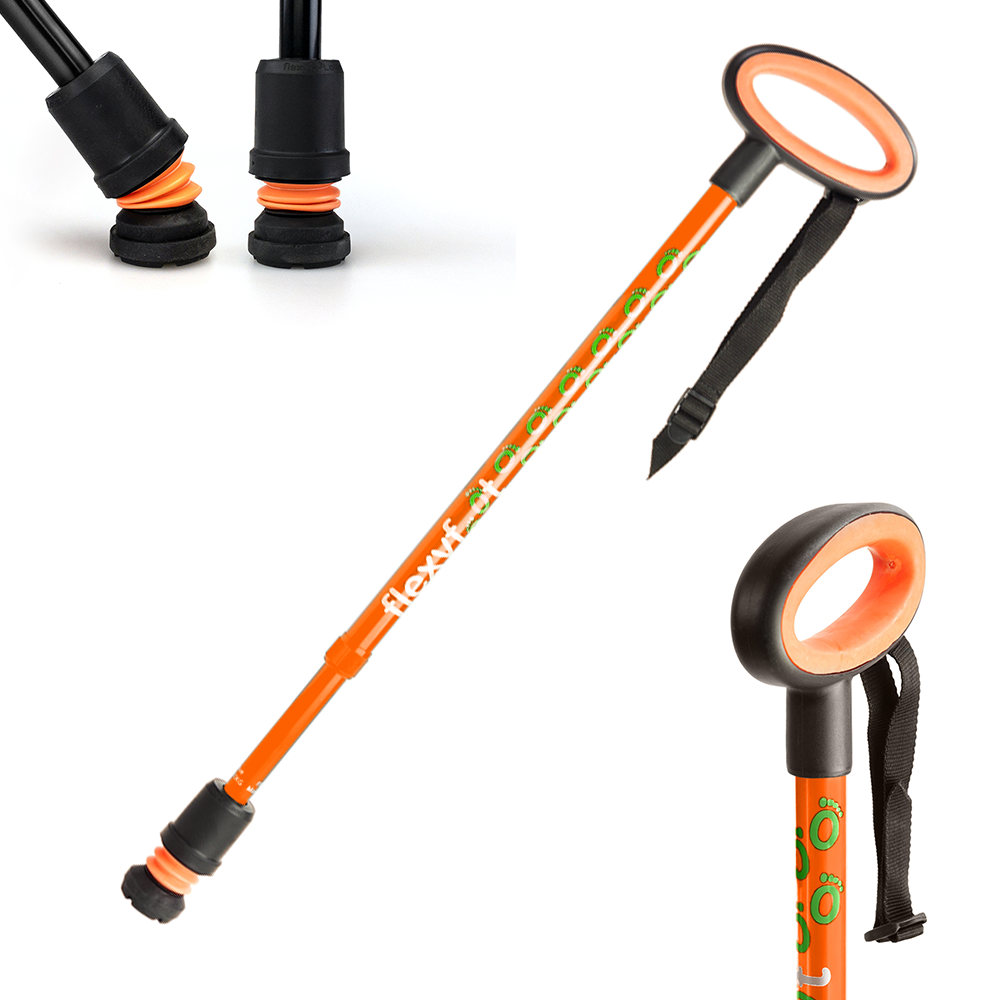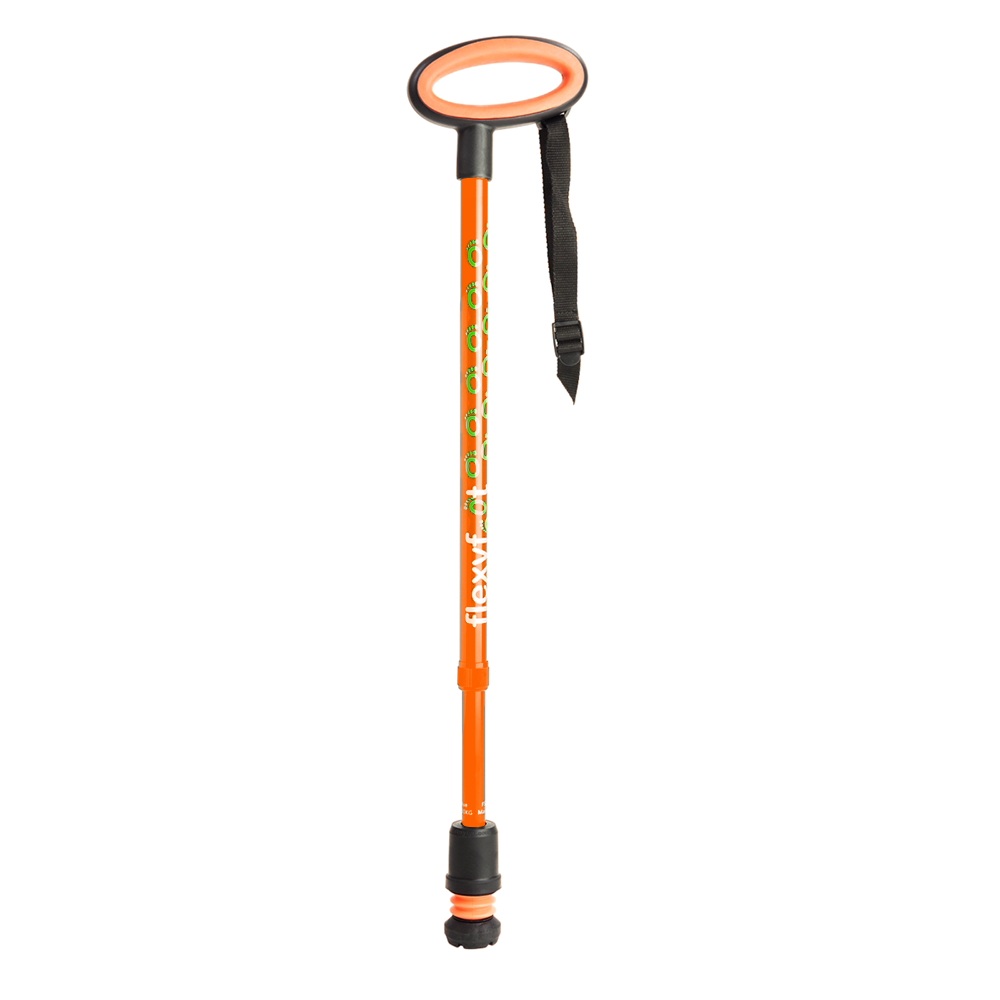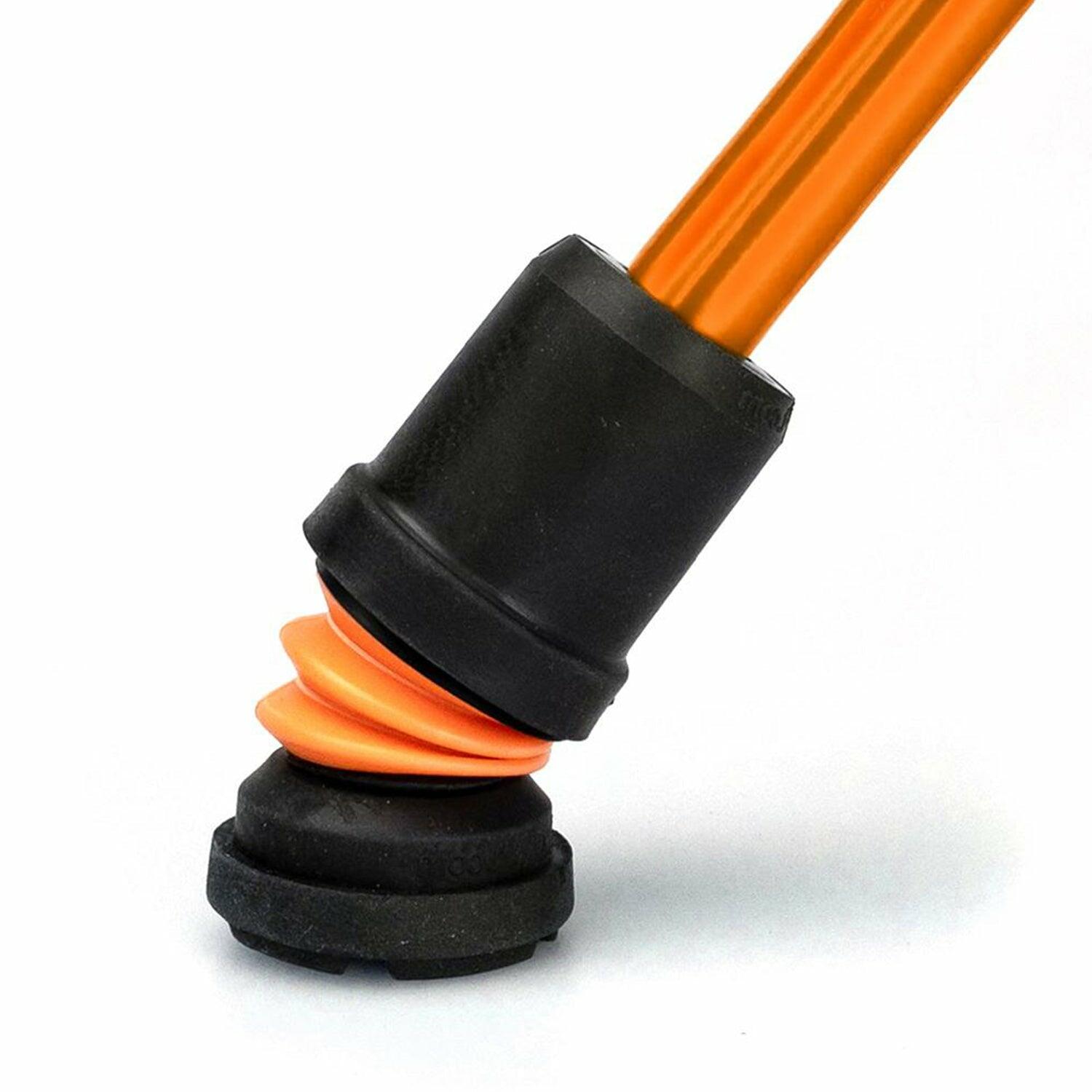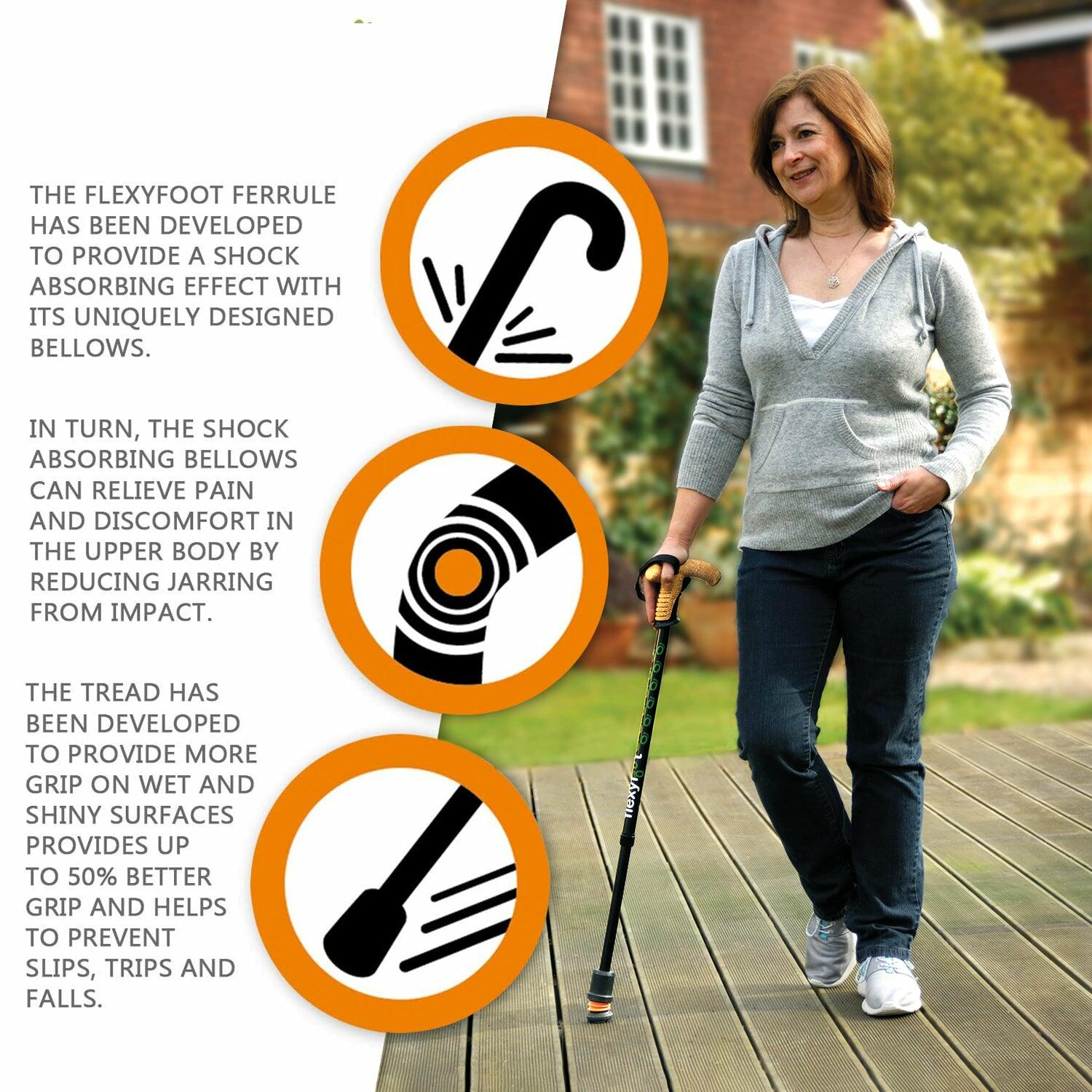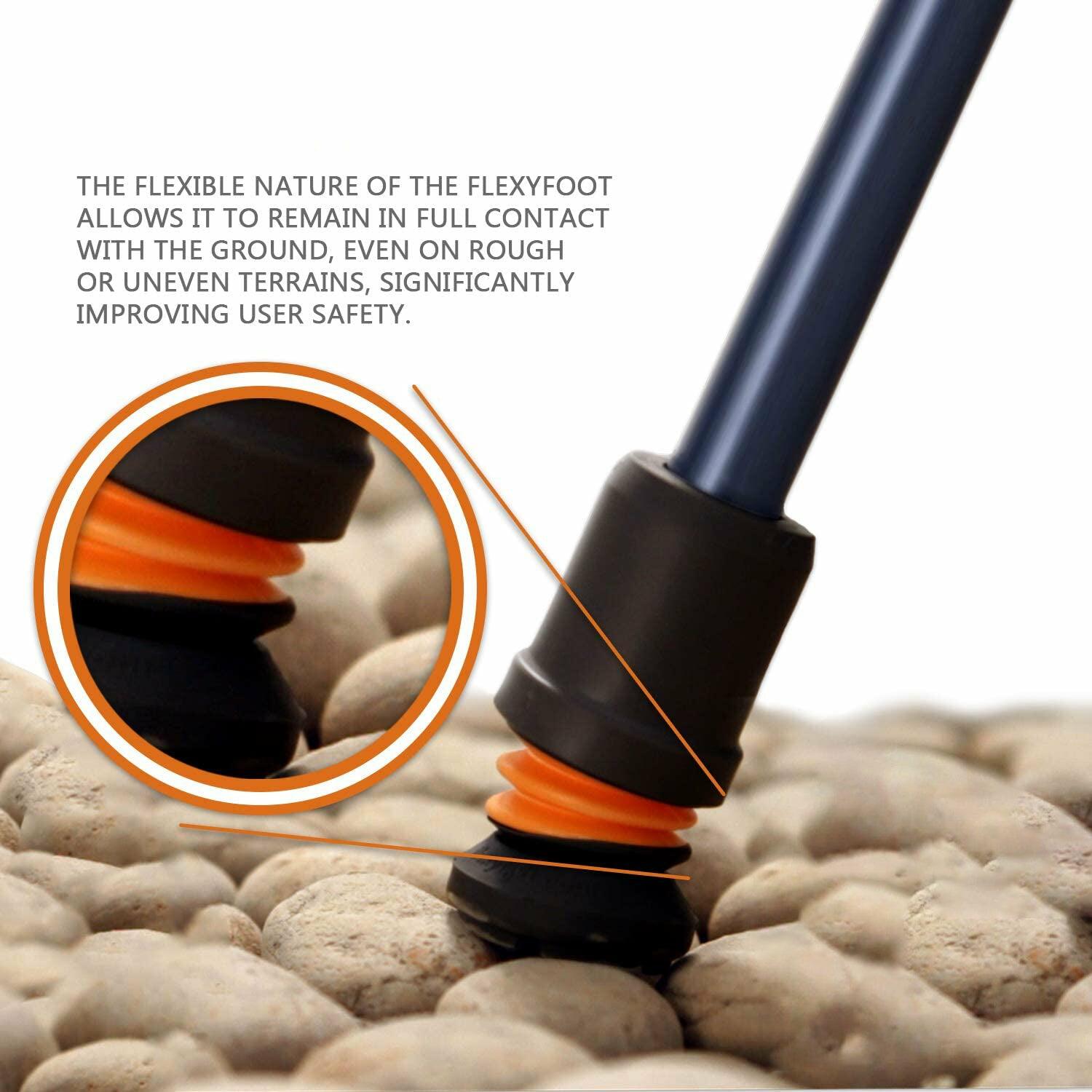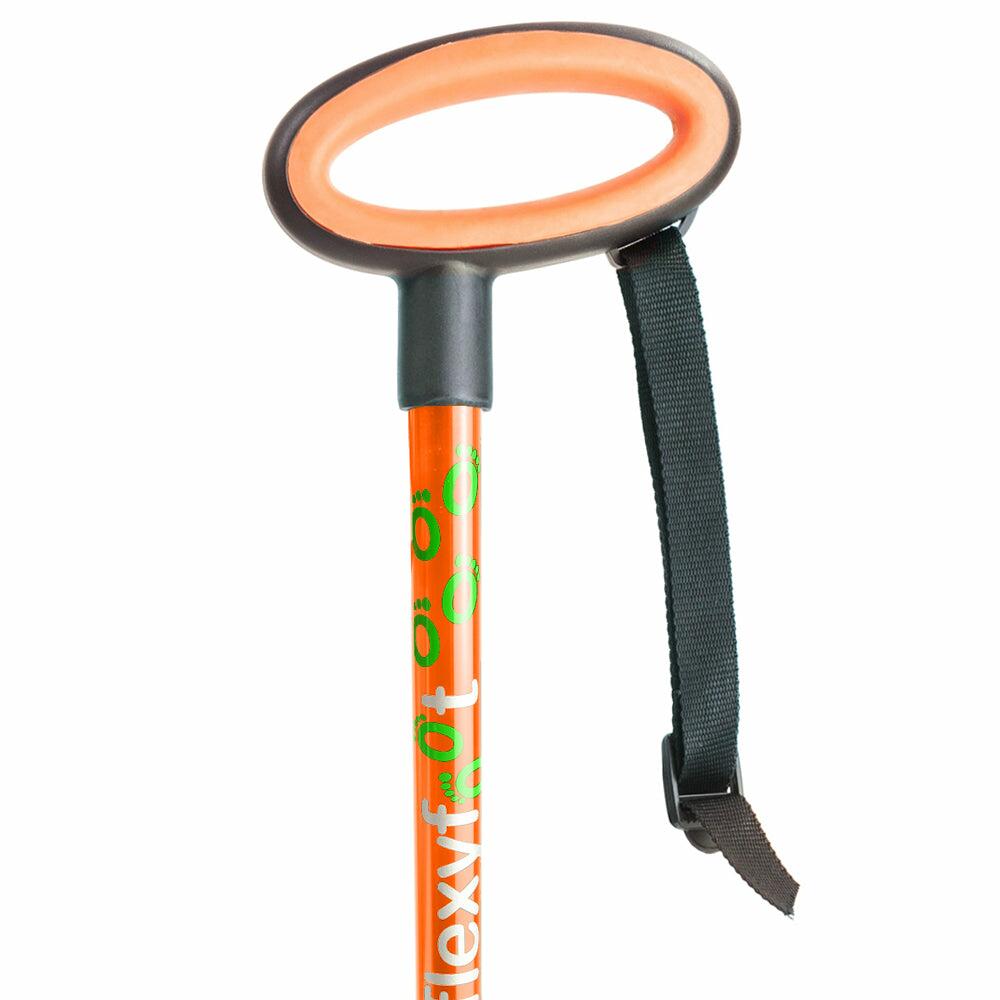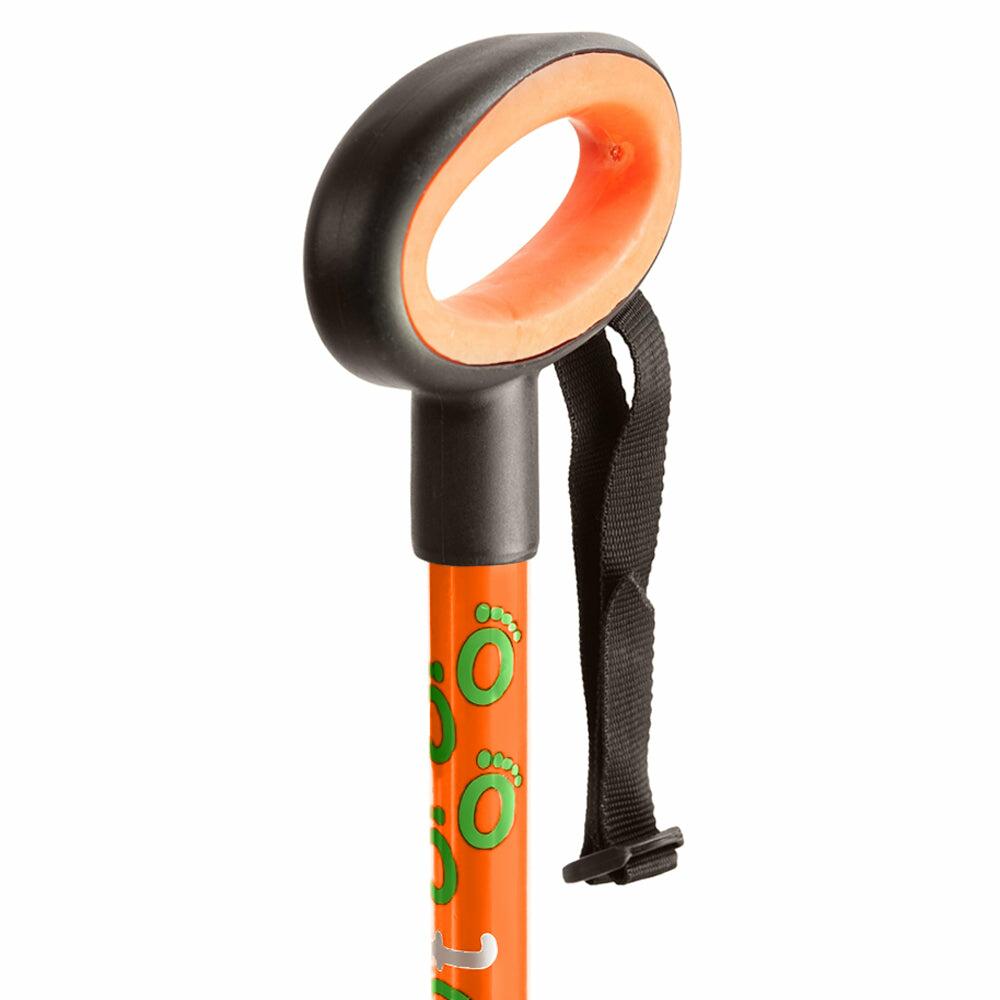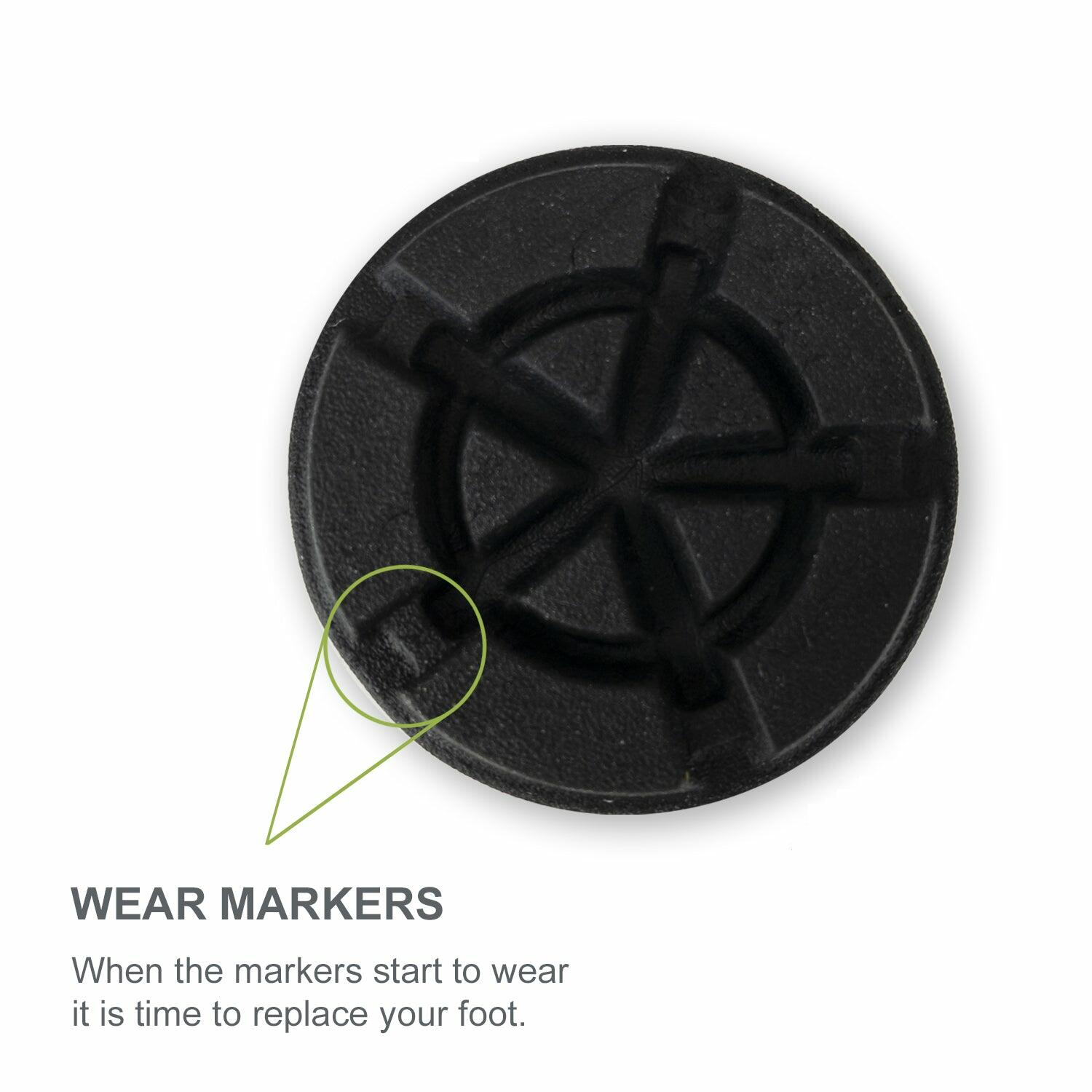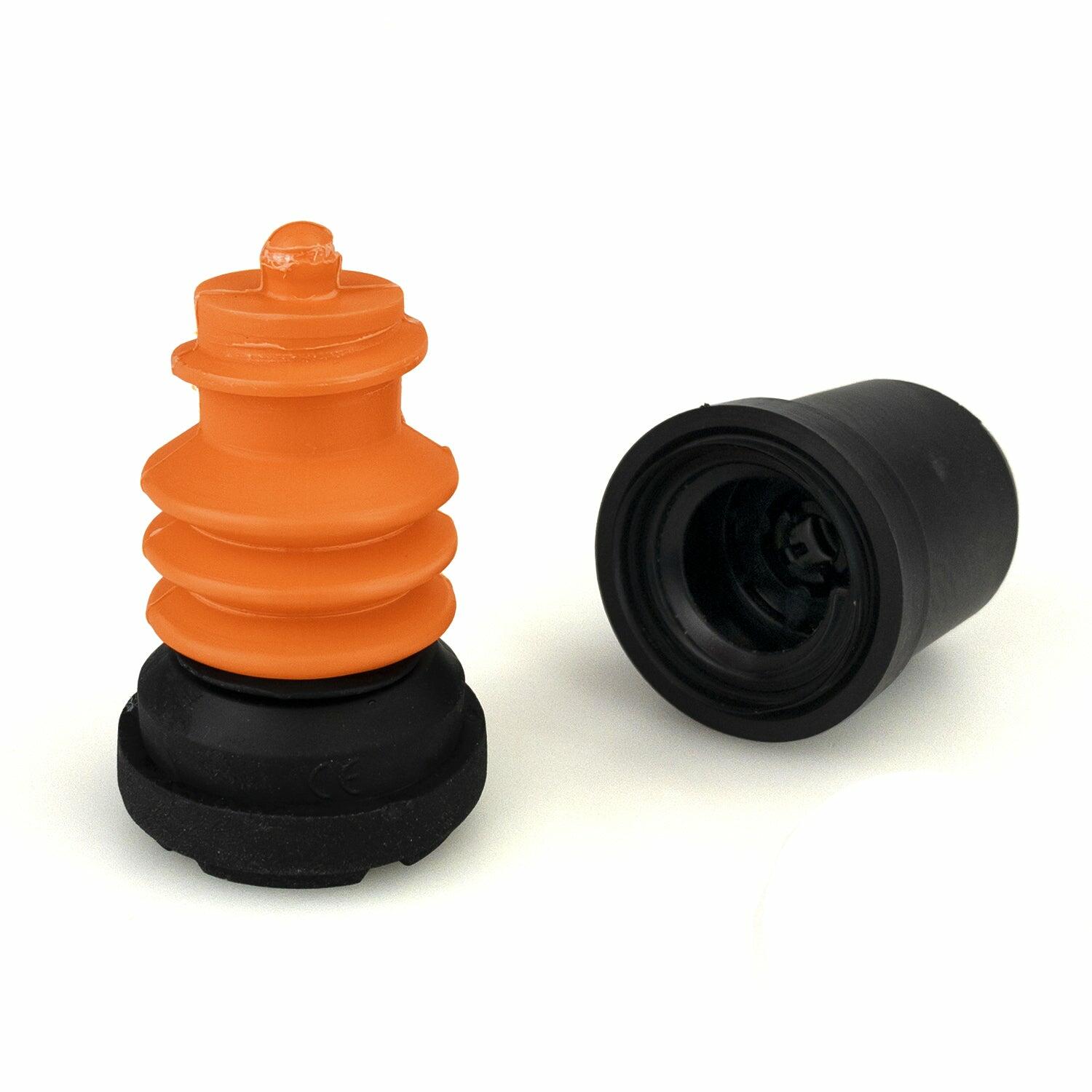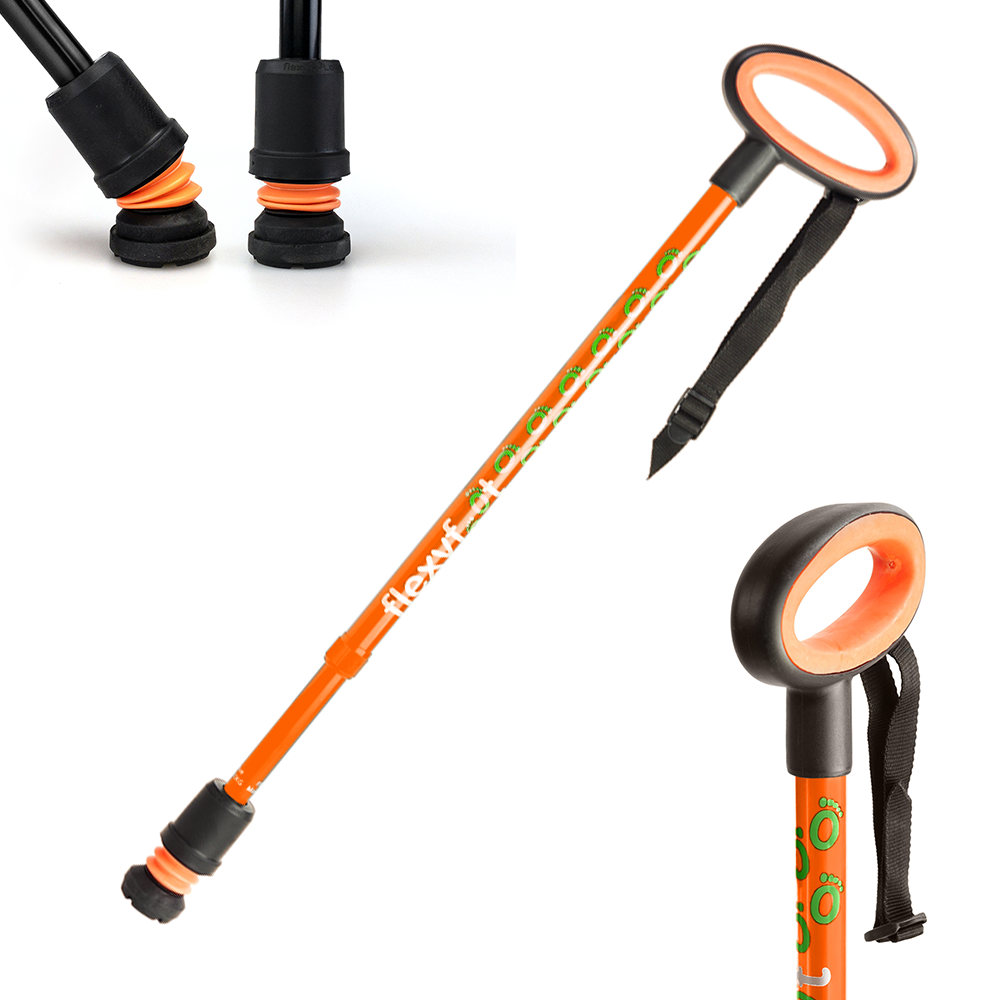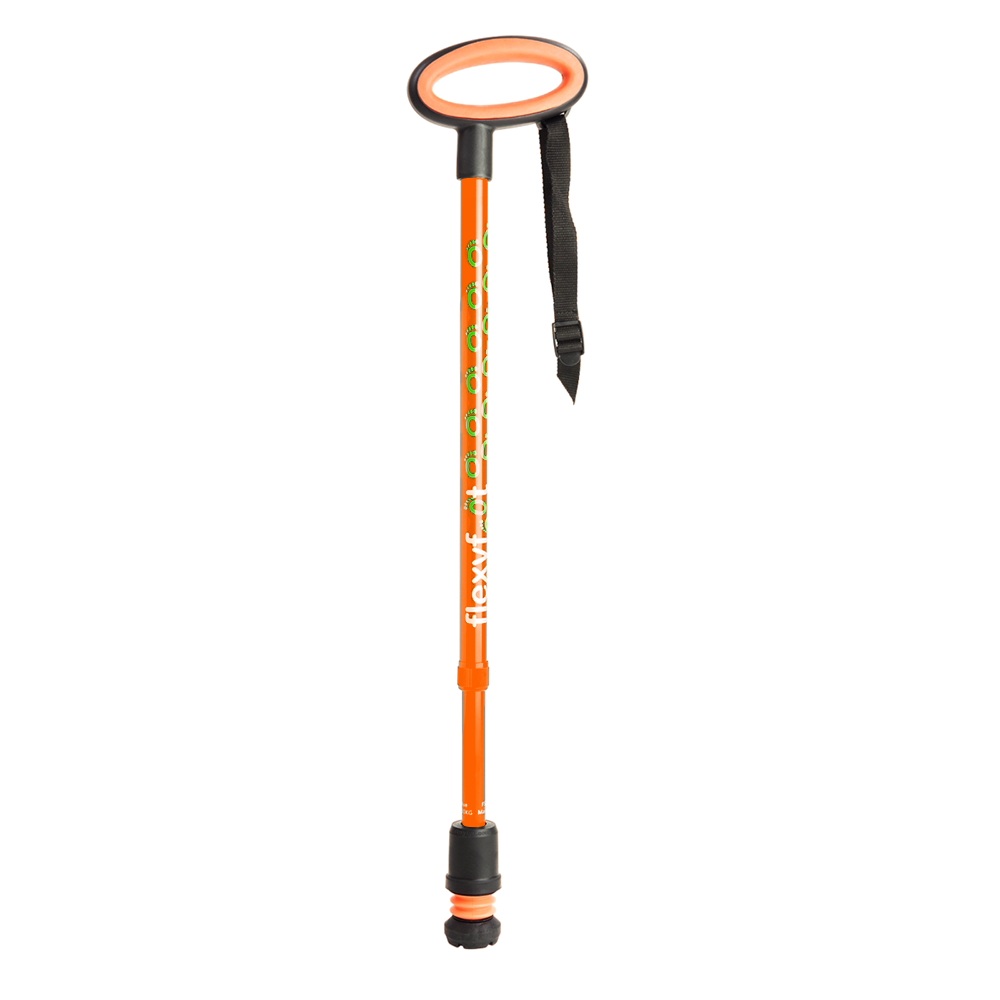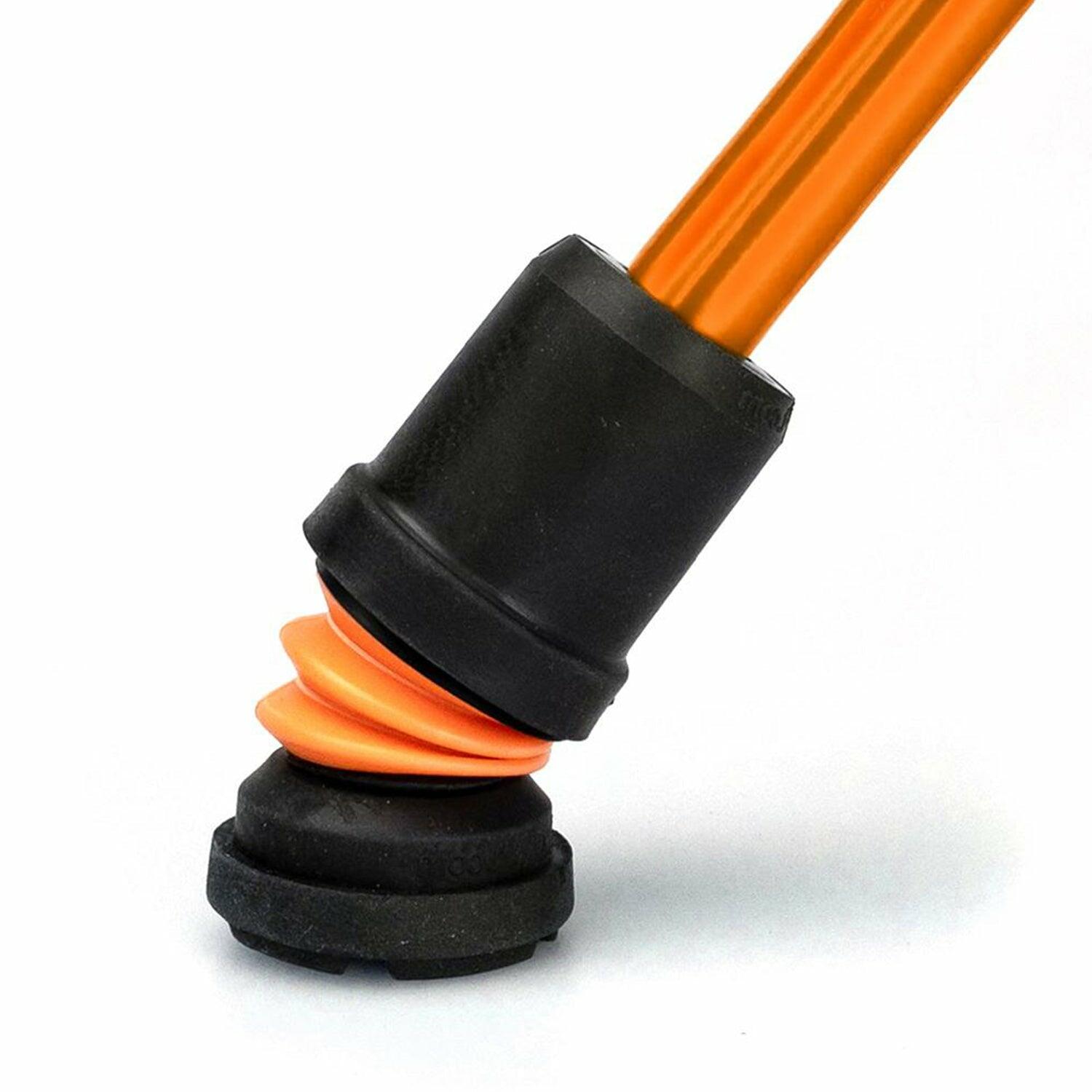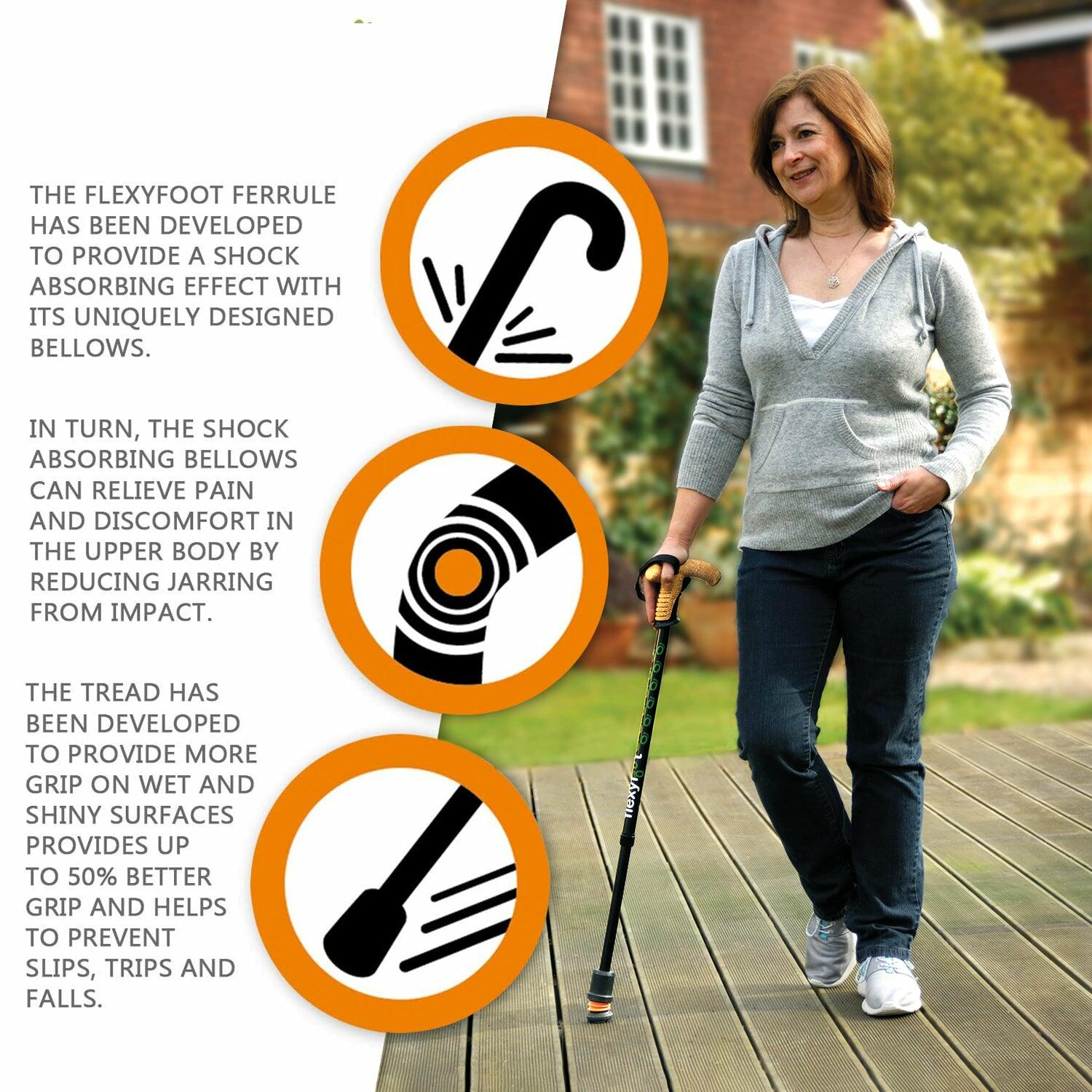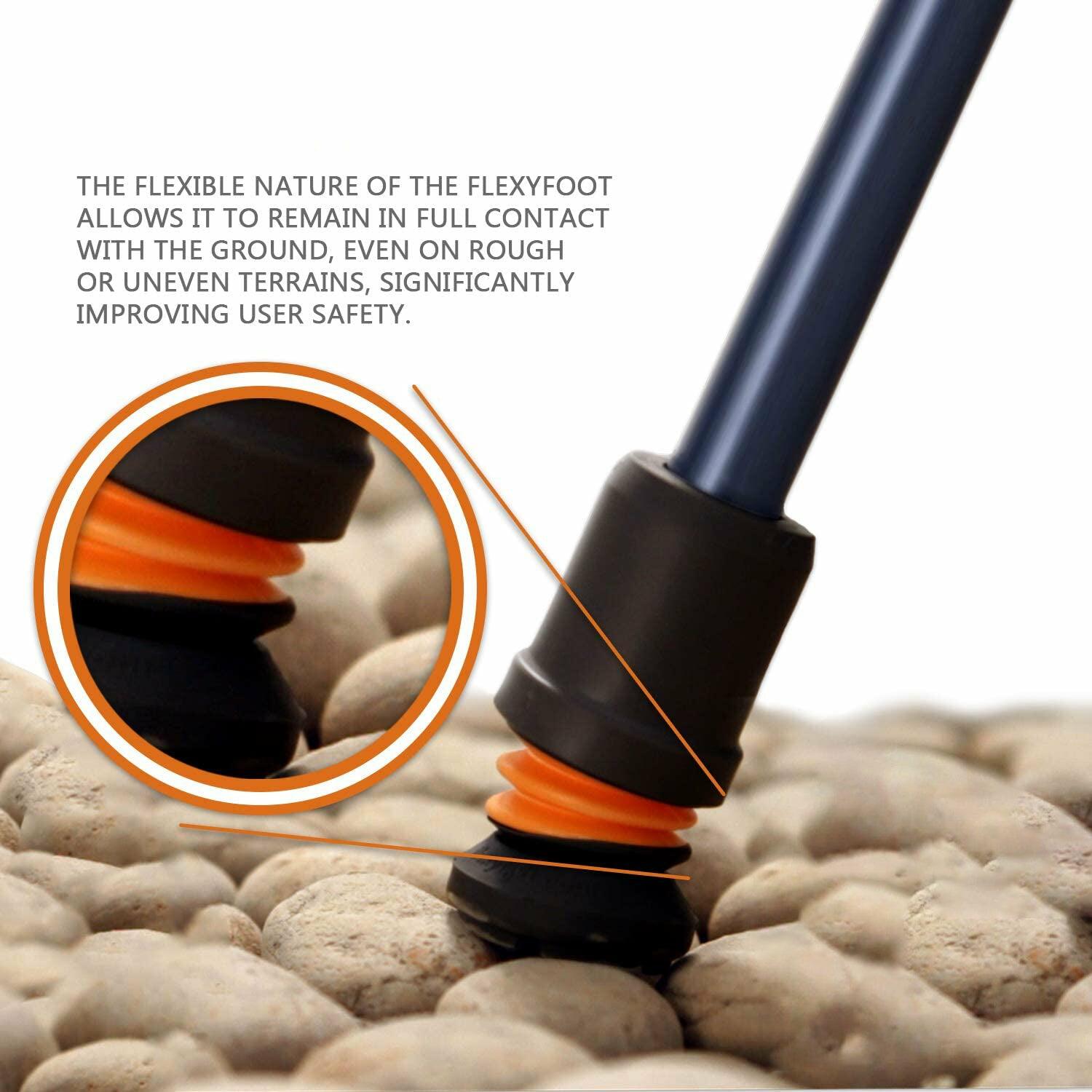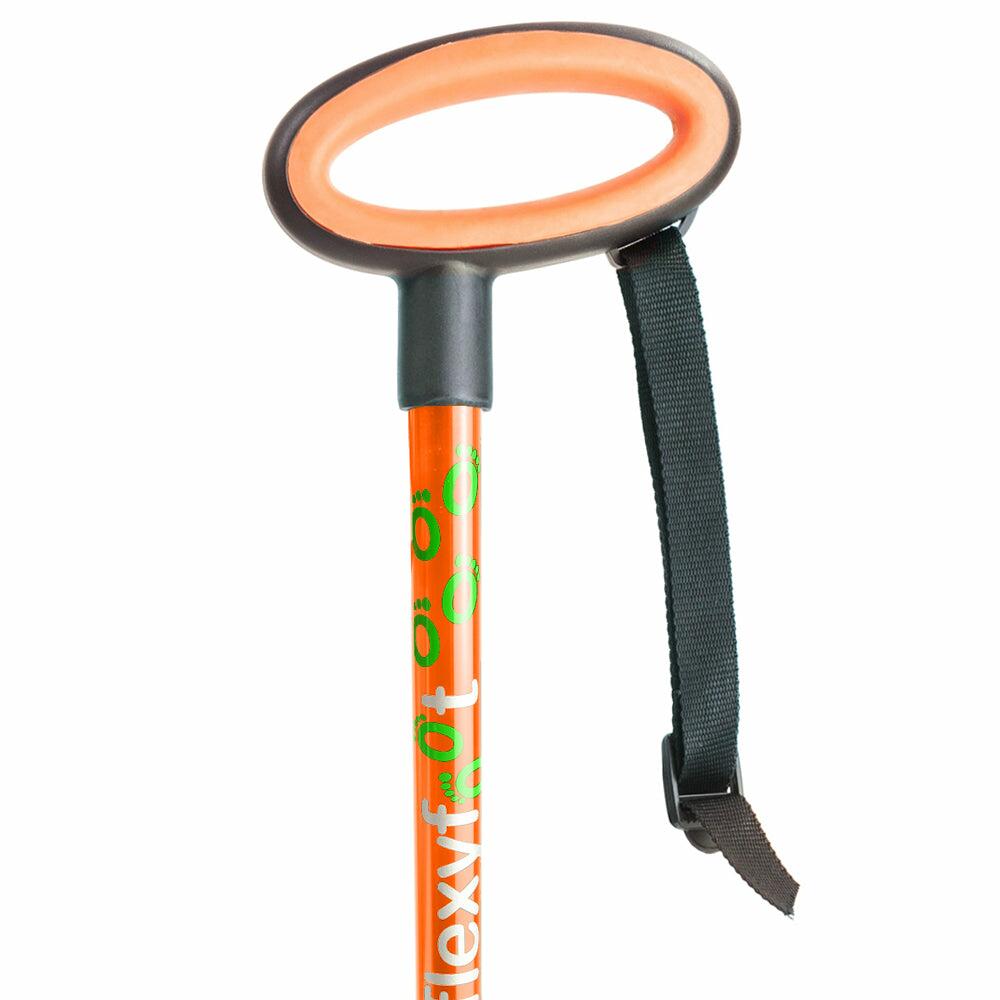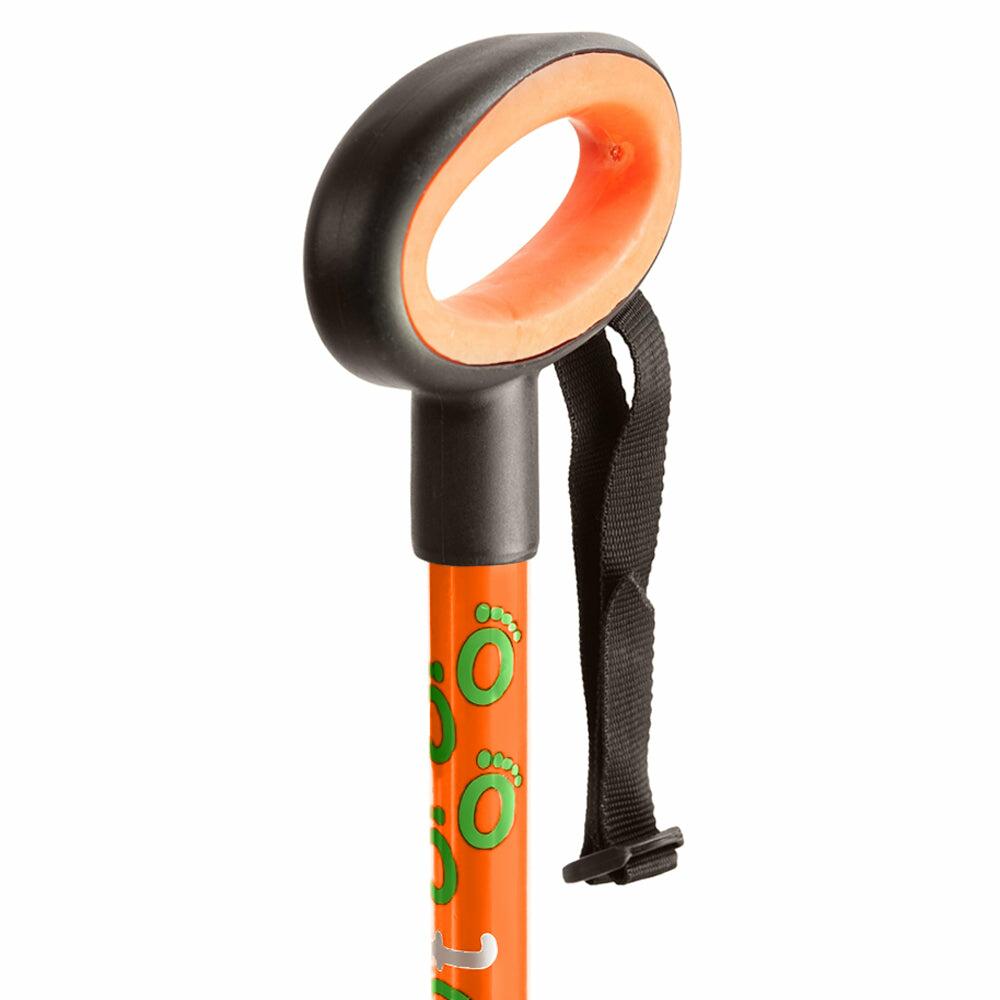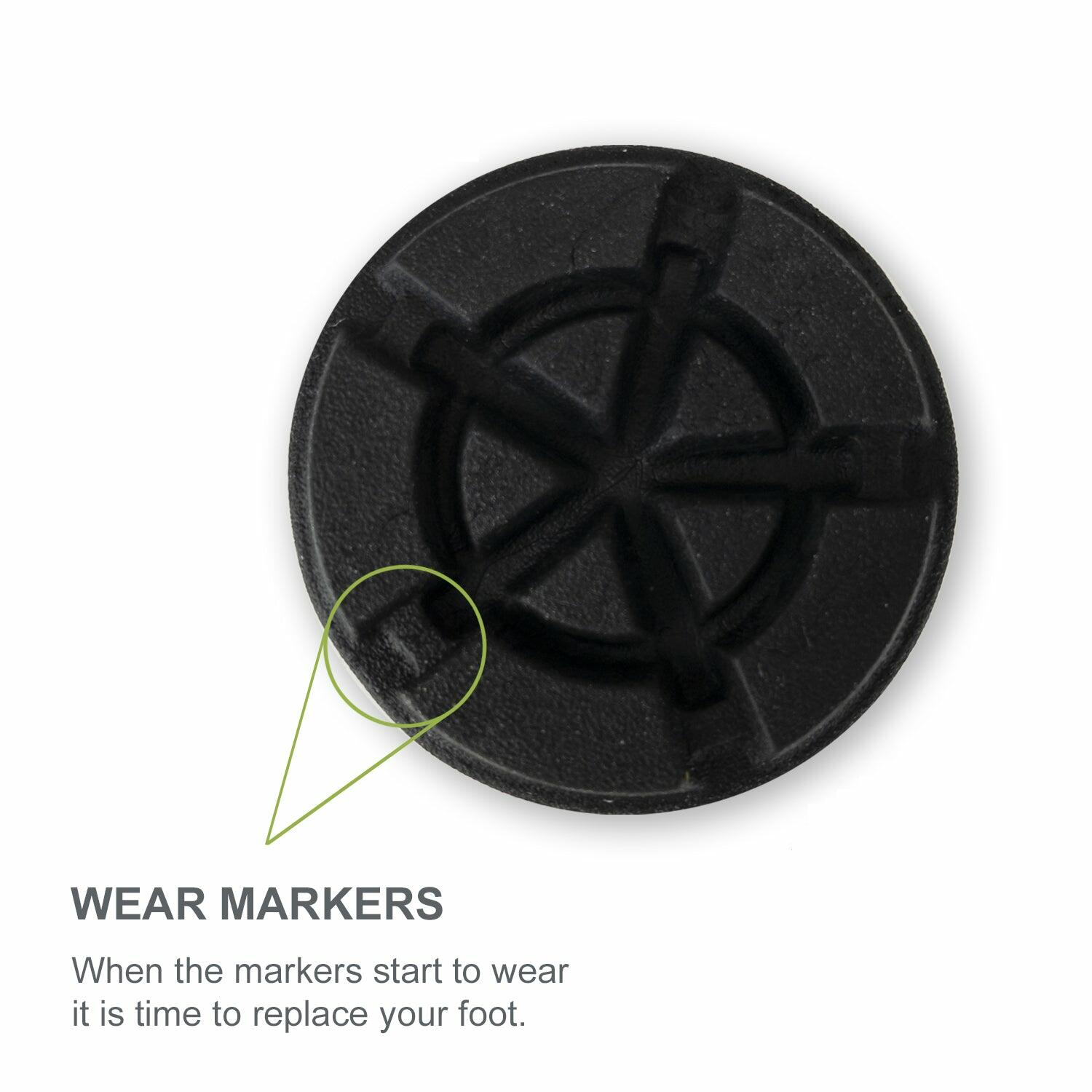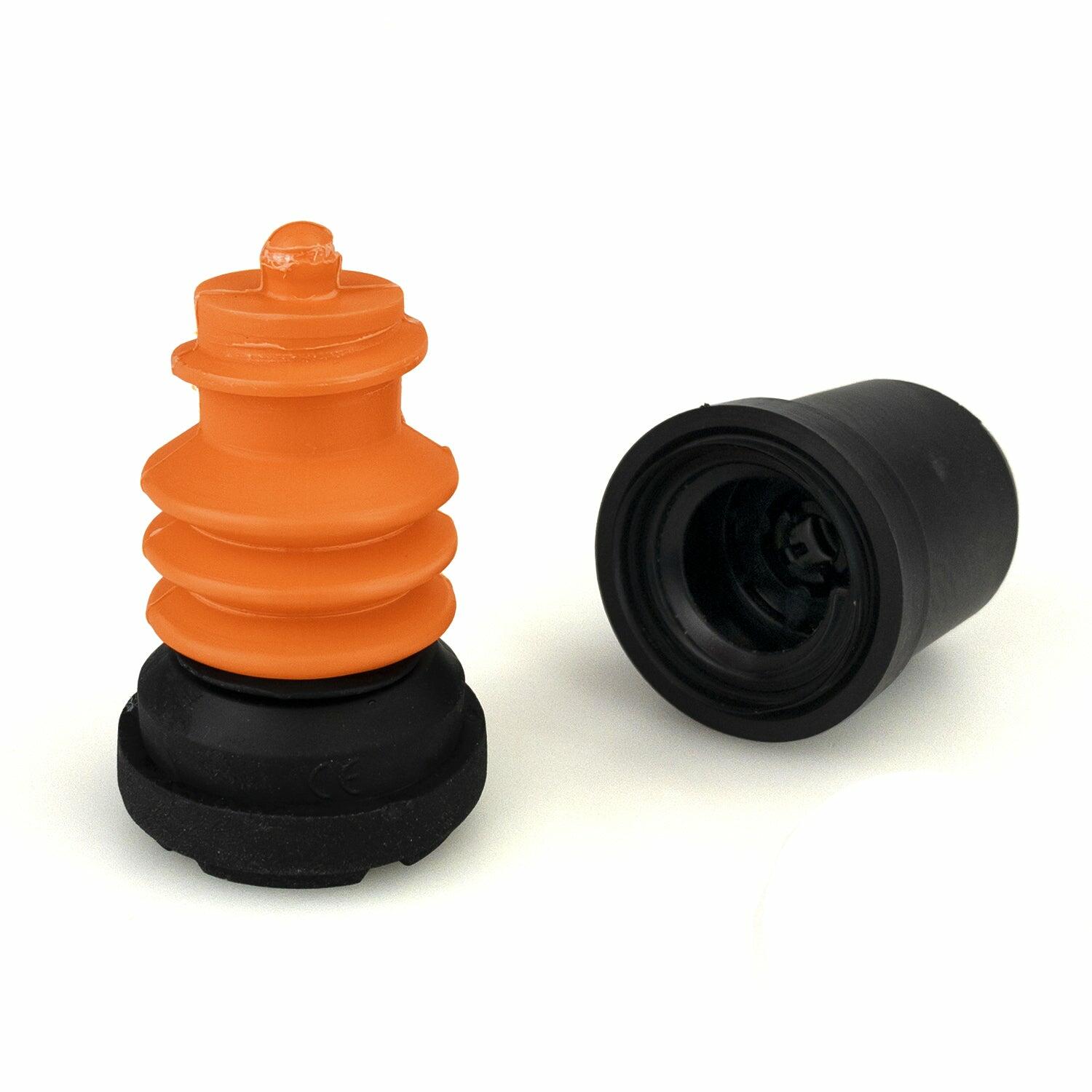 You'll earn 0 reward points with this purchase.
This Premium Oval Handle Walking Stick from Flexyfoot is a stylish and practical solution for those who need support while walking. With features that offer real confidence and independence, it's the ideal choice.

The oval handle has a soft grip, which helps distribute the impact evenly when the stick hits the ground, reducing stress on joints and improving user comfort.

Moreover, the stick is equipped with the innovative Flexyfoot ferrule. The ferrule has flexible bellows that absorb shock when making contact with surfaces, dramatically reducing discomfort in the arms and upper body.

In addition, the foot tread is tough and provides up to 50% more grip compared to a traditional ferrule, always remaining in full contact with the ground for maximum traction.

The adjustable height feature allows the user to find the perfect height for their needs, making this telescopic walking stick a versatile choice.

 Technical Information:
Product code: FS-301-Orange
Colour: ORANGE
Tested to EN 1134-4-9 static load and fatigue tests
Minimum handle height: 700mm (27.5")
Maximum handle height: 960mm (37.75")
Maximum user weight: 130kg (20.4 st)

Product weight: 420g
Product Reviews
Great to see new colours this year. How about Pink for us ladies. The best walking sticks ever. No more blisters on my hands and the cushioned foot gives you more comfort
Gives me my confidence back,, I can go places without tripping or falling. Thanks..
This is the best walking stick I have had. I feel very safe with it, very sturdy and comfortable to use.
Been struggling for months with really bad Sciatica and felt unsteady on my right leg. I'd been using walking poles to help me get around. This shock absorbing stick has been ideal and given me back my confidence.
This is a very good stick, the only thing I would change is the strap, which, for me, isn't really long enough. Otherwise, it does what it says and looks quite trendy!
Disability doesn't have to mean dull - not with this stick, anyway. I love how bright it is, and it feels so sturdy. The shock absorber makes a real difference, with increased comfort. I wish the handle were a tad wider for me to lean on, but it's not worth losing a star over. If you want a safe, reliable aid with attitude, this is it!
No need to feel old and rickety. Wish more companies would realise that disability is in the 'younger' older person generation. Feels solid, light and no slipping foot on the different surfaces you encounter. I put it down to the flexi foot, which also looks funky because it's not just boring black. The style and shape of the handle fits snuggly in your hand. My only suggestion to the manufacturer is to design a retro fit cushion grip for the outside for when you need the help of your stick for longer periods of the day.
Leave a review