Younique Healthcare - Getting to know our stockists
Younique Healthcare, based in the Midlands have over 40 years of professional experience in the care equipment industry. Their roots are firmly in the Black Country and they are a team who have family members with disabilities and ASD. Younique Healthcare understand about finding solutions for complex needs and make things as simple as possible.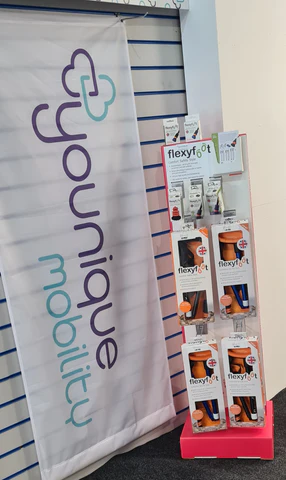 Where are Younique from? Where was the company born?
Younique are in the Midlands and was "born" there.
What got you into the mobility aids business?
Andy - 32 years building and designing mobility equipment, starting with customised wheelchairs for Quickie, through sales and marketing roles for all types of home healthcare, special needs, sensory equipment and mobility products.
Lee - 10 years coming from mainstream roles in entertainment and consumer products and services industry, became a special needs Dad in 2015, became full time carer for his daughter, and returned to special needs equipment sales in 2017.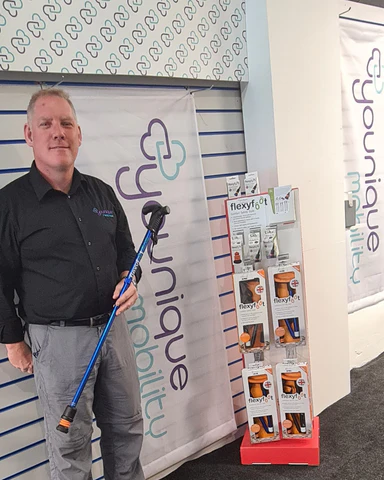 If you were a first-time customer, what product by Flexyfoot would you buy and why?
Folding Cork handled blue walking stick. I like blue, and I like the feel of cork and I love the Flexyfoot ferrule.
Why would you buy from Flexyfoot instead of a competitor?
Quality and design.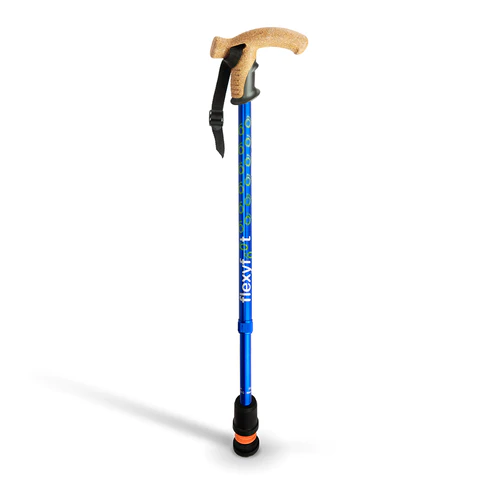 How are you enjoying your partnership with Flexyfoot as a supplier?
We loved the simplicity of opening an account and ordering efficiency. We also like the product a lot, and that every time a client tries a Flexyfoot they buy. Even if they go away to think on it, they buy. They love that we take them out of the box for them to try and that we let them walk around with it.