Flexyfoot Comfort Grip Double Adjustable Crutches - Textured Black
< Go Back
Flexyfoot
Flexyfoot Comfort Grip Double Adjustable Crutches - Textured Black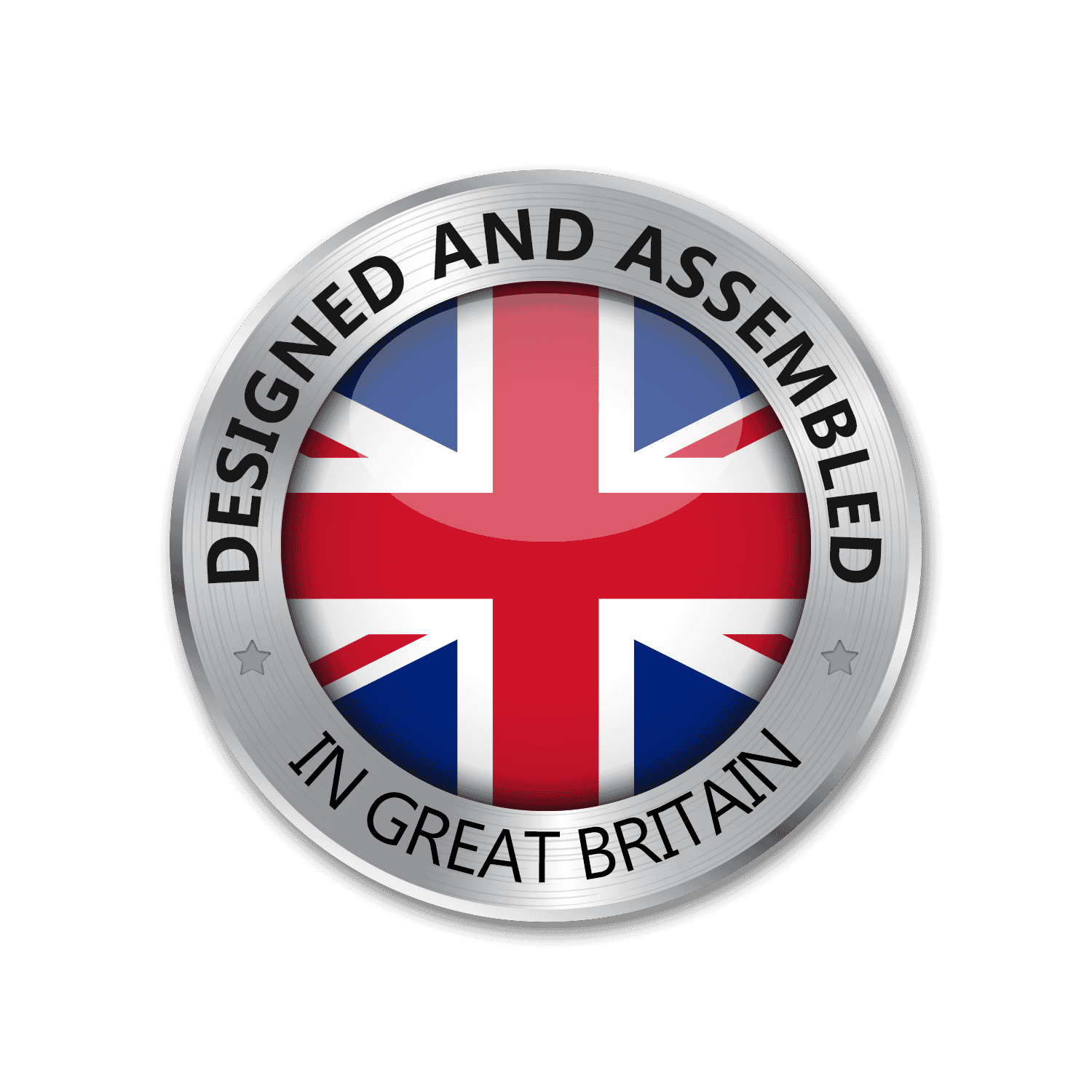 Flexyfoot
Flexyfoot Comfort Grip Double Adjustable Crutches - Textured Black
13 reviews
view details
You'll earn 0 reward points with this purchase.
Be one of the first to know!
We're sorry we're out of stock but we can let you know as soon as it's available if you enter your email address below.
£38.45
with VAT Relief
VAT Relief
What is Disabled VAT Relief?
VAT relief means disabled and chronically ill people are exempt from paying VAT on items purchased. This means they pay 0% VAT and therefore save money.
Who is eligible for VAT relief?
To be eligible for VAT relief the government state you have to fit the following criteria:
Charities: Simply provide your charity number.
A person is 'chronically sick or disabled' if he/she is a person:
With a physical or mental impairment which has a long-term and substantial adverse effect upon his/her ability to carry out everyday activities; with a condition which the medical profession treats as a chronic sickness, such as diabetes; or
Who is terminally ill.
Important Note: It does NOT include a frail elderly person who is otherwise able-bodied or any person who is only temporarily disabled or incapacitated, such as with a broken limb.
These textured black Flexyfoot Comfort Grip Double Adjustable Crutches offer reassuring support and assistance to those with limited mobility or people that are recovering from an injury. They have a number of features that benefit the user when out and about providing real confidence and independence.
The comfort grip handle is designed to spread the weight of the user more evenly through the palm which in turn alleviates pressure and impact in the hand and wrist.
Furthermore, each crutch is equipped with the revolutionary, uniquely designed Flexyfoot ferrule. The ferrule has flexible bellows that absorb shock when contact is made with a surface dramatically minimising discomfort in the arm and upper body.
Additionally, the hardwearing foot tread offers up to 50% more grip than a traditional ferrule and remains fully in contact with the ground at all times ensuring maximum traction.
The crutches are double adjustable allowing the individual to choose the perfect height for their needs and closed cuff for extra security and safety. 
Technical Information:
Product code (right handed): CRUTCH -03-Black-SR
Product code (left handed): CRUTCH -03-Black-SL
Product code (pair): CRUTCH -03-Black-P
Colour: TEXTURED BLACK
Tested to EN 1134-4-9 static load and fatigue tests
Minimum handle height: 750mm (29.5")
Maximum handle height: 1050mm (41.5")
Crutch weight: 790g
Maximum user weight: 130kg (20st)
Product Reviews
These were suggested to me by my physio lady on first appointment. I hadn't heard or seen them before. I researched them and ordered them. They are sooo much better to use. The palm of hand and thumb are supported making life easier on the hand joints, wrists elbows and collar bones/shoulders. As a long time sufferer of fibromyalgia, spondylitis and osteoarthritis the feet on these make using them much more softer when contacting the concrete and rolling with your steps. They are a must if you suffr from chronic pain. However saying that they are not magic and take it all away but they certainly go a long way to helping pain levels stay at a manageable level instead of excruciating pain after normal ones. They also come in a variety of colours if you like to be colour co-ordinated. Yes I defo recommended you buy and try.
I have walked miles on these. The crutches are comfortable on the hands as the hand grips are padded. The contour between the hand grip and the arm cuff is perfect. They look good in red
Lovely crutches (if you can call an aid needed for mobility lovely!) Comfortable to use & SILENT!!!
The flexyfoot is a great idea and allows for stability on uneven surfaces. They're a little heavier than expected but not too bad for use for medium periods time.
Best crutches I've brought so far. I need them for balance due to having ms and they are so much better then my old one's. Came in handy also after hip surgery. Very comfortable to use. I brought a pair which worked out cheaper buying two rather then separately. 100% recommend
Love these crutches although they are a little on the heavy side, suspension feet are brilliant, very comfortable especially with the hand rests.
I love these crutches they are amazing.
I have been using sticks for many years but thought it was time I got some with ergonomic handles to take pressure off my wrists even though the ones I have tried previously were uncomfortable and would take a lot of getting used to. I was very pleasantly surprised when they arrived that the handles were so comfortable straight away. The flexyfoot bottoms again I thought would take me time to adjust to but they are so much better; I feel much more secure and they prevent jarring especially when walking on concrete or similar. The icing on the cake for me has to be the beautiful lack of sound ha. For years every step I take is accompanied by a clunking sound from my crutches but these are lovely and quiet. Definitely recommend! I hope this helps someone a little.
I bought a set of Ossenberg crutches nearly six years ago, then fitted the flexyfoot ferrules a couple of years later. They've been utterly fantastic. I'm around 6'5 and 115kg, crutches for me are weight bearing so I've been exceptionally impressed. I was nervous about ordering these as you have to trust your mobility equipment, suffice to say I was ecstatic to find they are identical to my old ones - ossenberg with flexyfoot ferrules pre-fitted. Good price, excellent quality and able to provide support even in the oddest situations (mine have been through everything from mountains in Japan to across beaches in Scotland with no troubles). The ergonomic grips give a secure handle and keep the weight lined up so minimise strain on the wrist and elbow, the flexyfoot ferrules act as shock absorbers and help as well, I find normal crutches really jarring on the wrists and elbows in comparison. All told, I very much recommend these.
I have used crutches for many years usually I have hospital crutches but these look so comfy I bought them and they are very comfortable and very good on my wrists
I ordered these as my nhs ones were so uncomfortable and loud, these crutches are so comfortable and don't make noises every time I walk. The handles fit into my hand very comfortably and the springs at the bottom make walking so much easier as they are cushioned so don't hurt my arms so much.
Ordered this crutches for my planned surgery and so glad I did. Very comfortable on my hands, shoulders. Very stable on different floors and easy handling/adjustments.
I find this crutch so easy and handy.,light to carry and the extra rest for the thumb very beneficial
Leave a review