Flexyfoot Soft Grip Double Adjustable Crutches - Textured Black
< Go Back
Flexyfoot
Flexyfoot Soft Grip Double Adjustable Crutches - Textured Black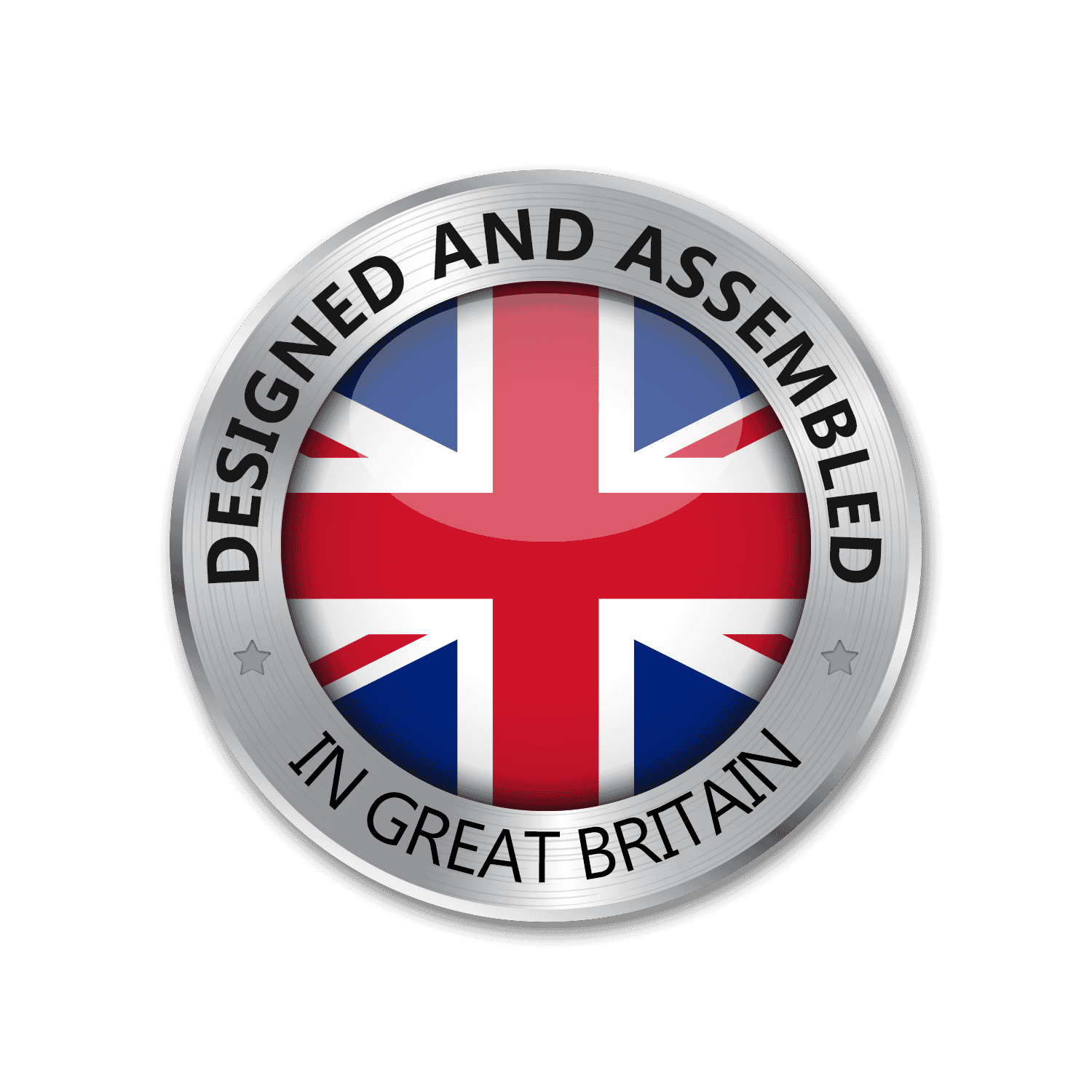 Flexyfoot
Flexyfoot Soft Grip Double Adjustable Crutches - Textured Black
12 reviews
view details
You'll earn 0 reward points with this purchase.
Be one of the first to know!
We're sorry we're out of stock but we can let you know as soon as it's available if you enter your email address below.
£32.95
with VAT Relief
VAT Relief
What is Disabled VAT Relief?
VAT relief means disabled and chronically ill people are exempt from paying VAT on items purchased. This means they pay 0% VAT and therefore save money.
Who is eligible for VAT relief?
To be eligible for VAT relief the government state you have to fit the following criteria:
Charities: Simply provide your charity number.
A person is 'chronically sick or disabled' if he/she is a person:
With a physical or mental impairment which has a long-term and substantial adverse effect upon his/her ability to carry out everyday activities; with a condition which the medical profession treats as a chronic sickness, such as diabetes; or
Who is terminally ill.
Important Note: It does NOT include a frail elderly person who is otherwise able-bodied or any person who is only temporarily disabled or incapacitated, such as with a broken limb.
These textured black Flexyfoot Soft Grip Double Adjustable Crutches offer reassuring support and assistance to those with limited mobility or people that are recovering from an injury. They have a number of features that benefit the user when out and about providing real confidence and independence.
The handle has a soft grip that sits nicely in the palm of the hand for premium levels of comfort making it ideal for periods of prolonged use.
Furthermore, each crutch is equipped with the revolutionary, uniquely designed Flexyfoot ferrule. The ferrule has flexible bellows that absorb shock when contact is made with a surface dramatically minimising discomfort in the arm and upper body.
Additionally, the hardwearing foot tread offers up to 50% more grip than a traditional ferrule and remains fully in contact with the ground at all times ensuring maximum traction. 
The crutches are double adjustable allowing the individual to choose the perfect height for their needs and closed cuff for extra security and safety. 
Technical Information:
Product code (single): CRUTCH -01-T-Black-S
Product code (pair): CRUTCH -01-T-Black-P
Colour: TEXTURED BLACK
Tested to EN 1134-4-9 static load and fatigue tests
Minimum handle height: 787mm (31")
Maximum handle height: 1092mm (43")
Crutch weight: 790g
Maximum user weight: 130kg (20st)
Product Reviews
Excellent crutches which are very stylish. Arrived much faster than anticipated. Woule definitely buy again if needed and I recommend them to everyone who needs crutches.
love the soft grips and they are so light
As a full time crutch user, I can heartily recommend these crutches. They stick to the grounds over various surfaces, and even when wet. As an added bonus, the flexyfeet ferrules act as shock absorbers on ones wrists.
If you use crutches on a regular basis then look no further than these bad boys. Not only do they look much more chic than the grey ones but they are so comfortable. They do not make an annoying clicking sound as you walk either which is a huge bonus. The Audi of crutches.
Someone one these reviews said that these are the Mercedes of crutches (more like the Bentley) they are amazing value for money, I have been using NHS crutches for around 2years and my neck/shoulder and back have been in agony. The flexyfoot design seems a great idea and offers cushioning when weight is added. I would recommend these to anyone. The company is self has first class service and there postal service is great; being the cheapest place to buy just adds the cherry on the cake ...... AMAZING !!!!!!!!!!
Somebody wrote in a review they were the Mercedes of crutches and I couldn't agree more. When I use the standard grey HSE (NHS) ones my shoulder and neck hurts from the vibrations coming from the ground into the crutch into my neck. Not with these! This nice little shock absorber at the bottom works perfect. No more neck & shoulder pain. The handgrips are better than the HSE ones, but not the fully ergonomic ones, but for me that is great, as I only use 1 at the time, so I like the fact that they are not R-L hand designated.
I bought these as a birthday gift for my Aunt and was worried that she may not like or want them but when she saw them she was delighted with how nice they looked and when she tried them out she could not believe how much steadier on her feet they made her feel and much more comfortable to hold. I was pleased that only the ferrules had a bit of orange on them and the other orange bits on the stick in the photo were actually black. The reflective ends to front and back of the handgrips are a good idea but shouldn't the front be white instead of red, took a bit of getting used to visually but probably won't even notice after a while. I would say the price is good considering if they last at least five years it would have only cost £11 odd a year.
These crutches are a complete game changer they have given my partner the ability to walk about more than she could do with the standard issue NHS ones which became very uncomfortable after time and leave her in agony for hours. It got to the point where as well as the pain for her back and neck the crutches were adding more pain so I had a look around on here and found these and I thought it was worth a try and my partner had her doubts but they are brilliant really comfy and she loves them. The only downfall was one of the shock absorbers started to stick and started to make a farting noise which i found funny but she did not. I contacted the seller and they were fantastic and very good and supplied 2 new shock absorbers the very next day which is top notch service and a brilliant product.
Definitely recommend these crutches and this company. The crutches are really comfortable to use and look really nice. The handles are quite soft and not harsh on your hands like the NHS sets. The customer support is absolutely fantastic. I was sent the wrong colour by mistake, contacted the company who promptly replied. Was sent a courier to collect the crutches and received the correct colour the very next day. The person who i dealt with was really lovely and I can't thank them enough for all their help. Definitely recommend 100%
Love these, they are super comfortable to use daily, they are also quiet (my old ones made so much noise) Great value for money, I was a little apprehensive paying for them, but best thing I ever did.
Spotted a lady with them, and asked her about them, she recommended them 100%, now I've had them a few years, I would not go back to any others. Sturdy, rounded so know trapping arms in grips. I have recommended them to several people. Definitely worth the money.
I've recently purchased these crutches. They are out of this world, I cannot believe how good they are..no noise.. no aching on my arms,all round,these are great..I'm so happy not to be clinking away whilst I walk lol .1,000 times better than the NHS ones,would definitely recommend Also quick delivery and excellent service
Leave a review