Flexyfoot Soft Grip Double Adjustable Crutches - Blue
< Go Back
Flexyfoot
Flexyfoot Soft Grip Double Adjustable Crutches - Blue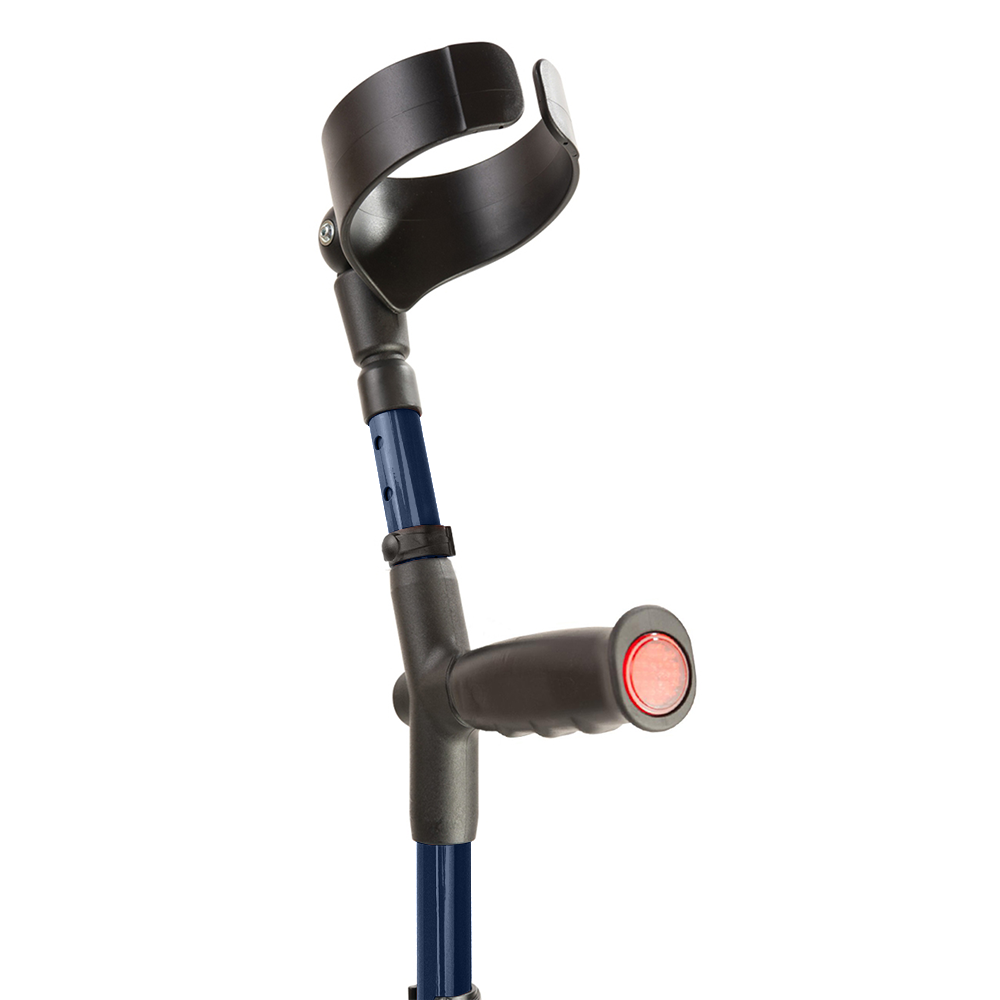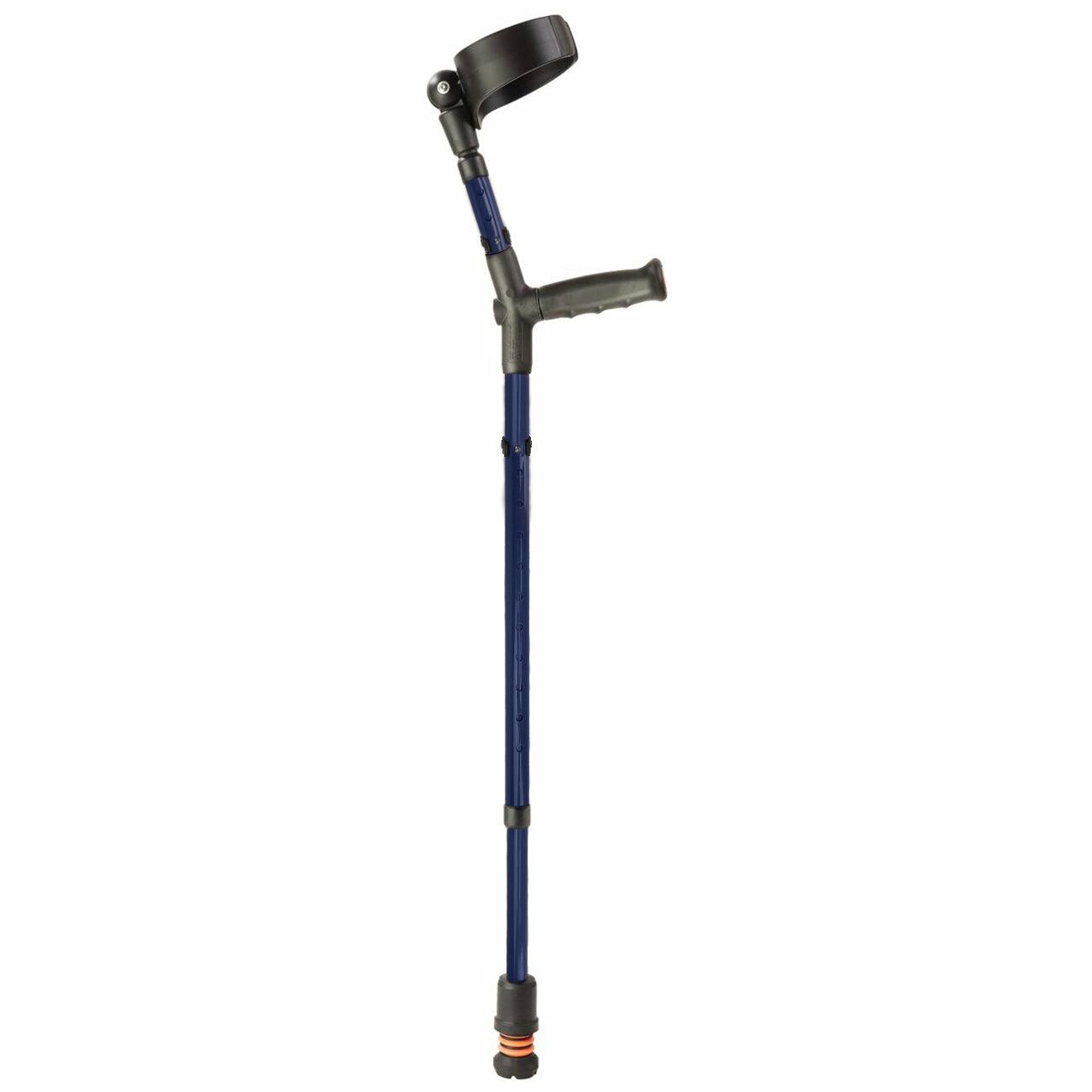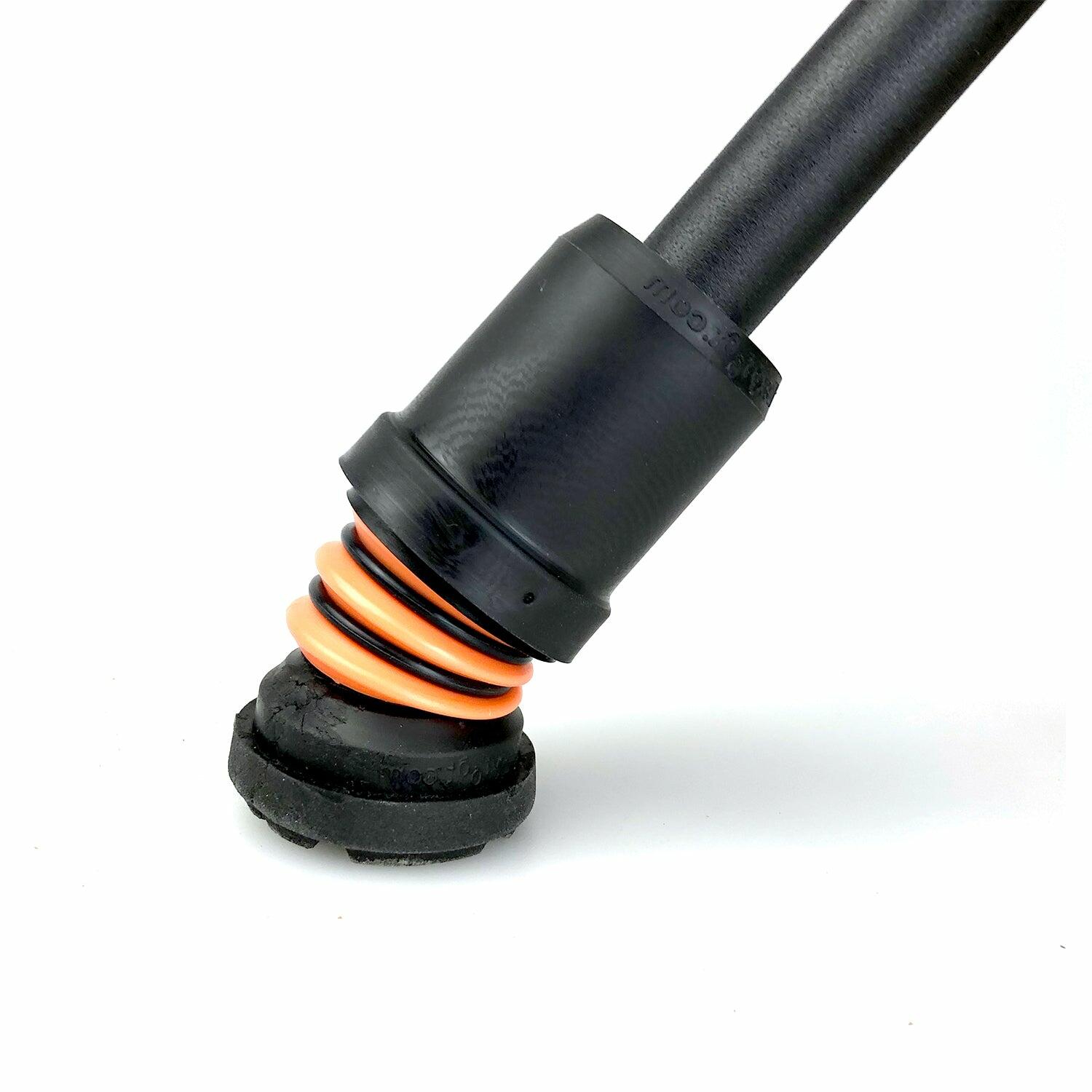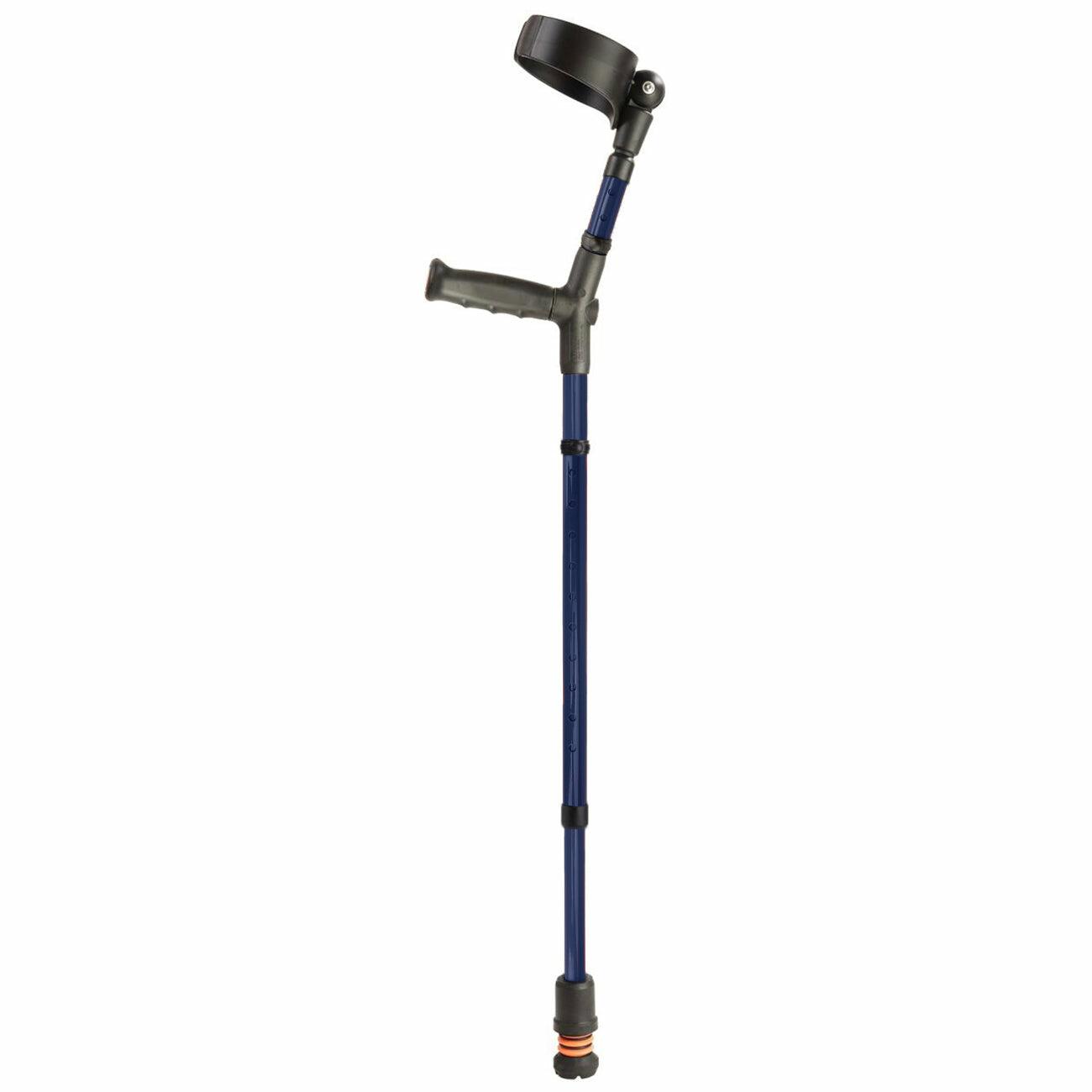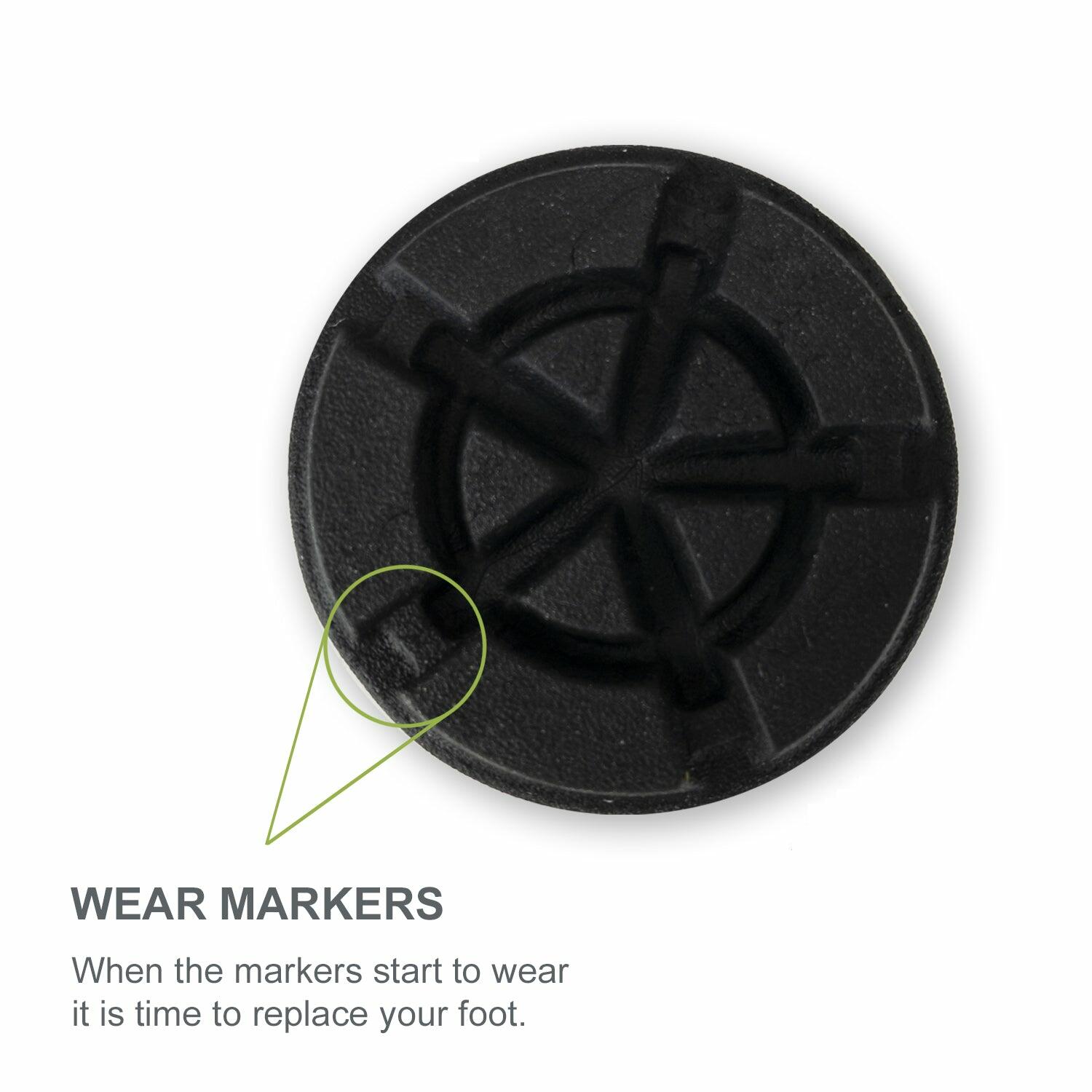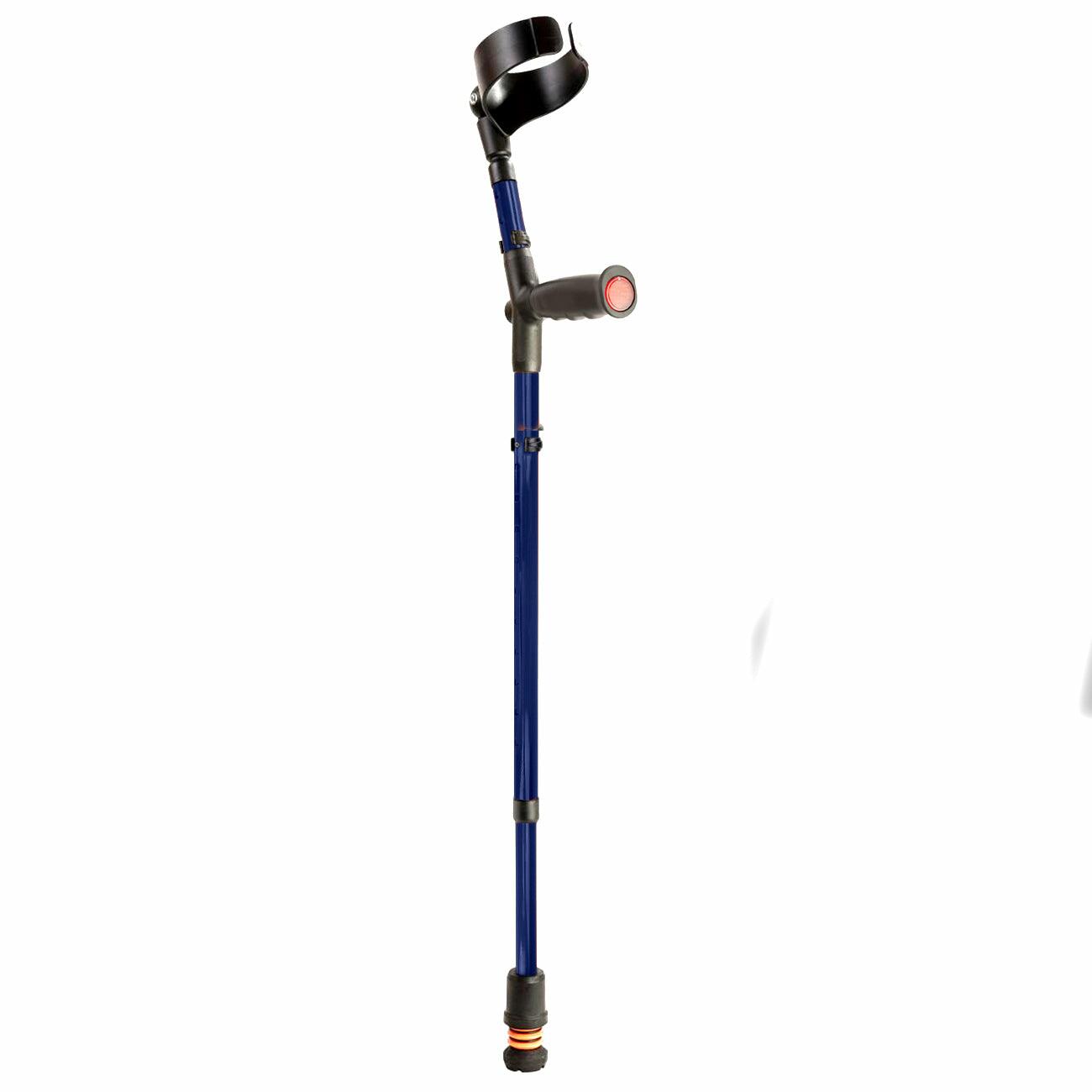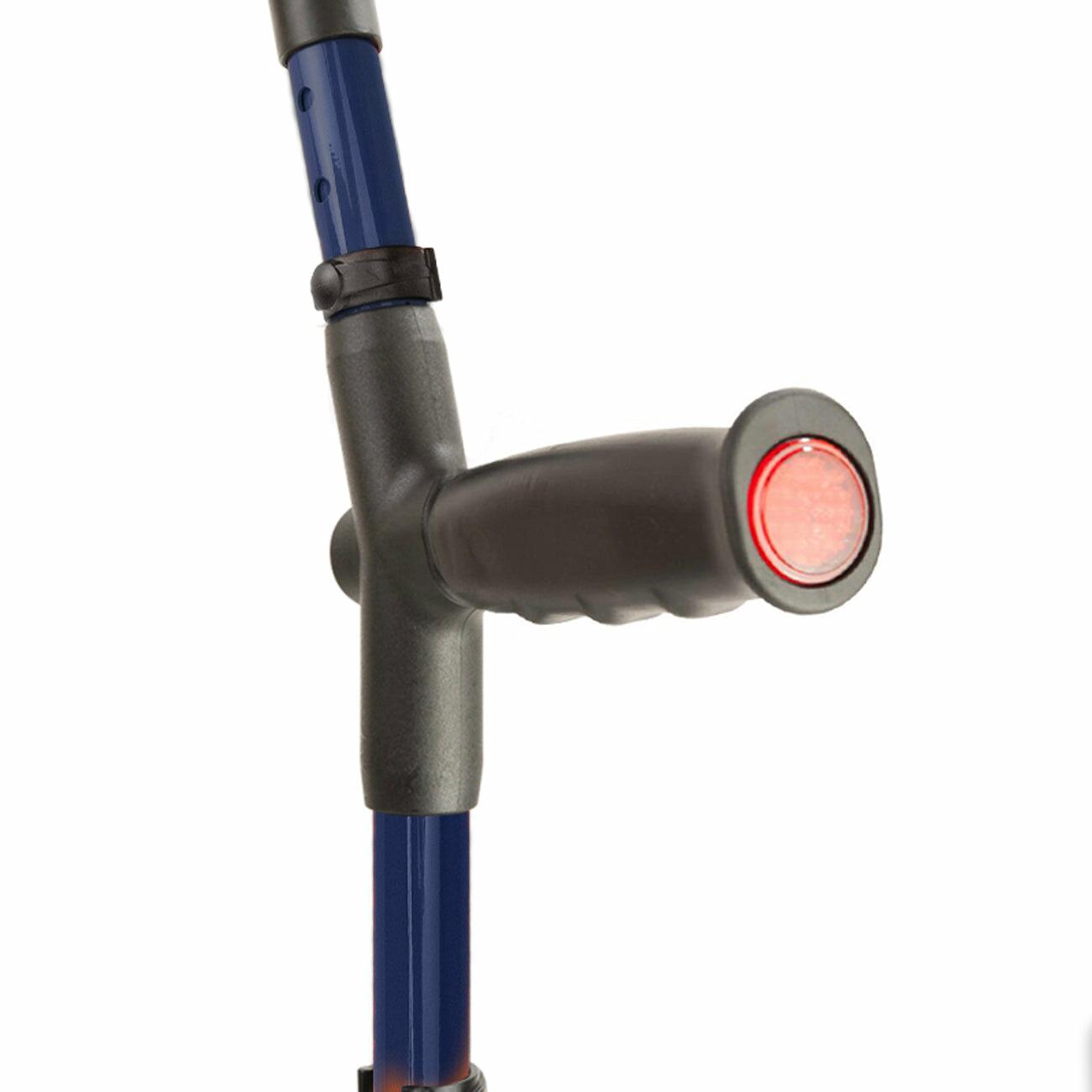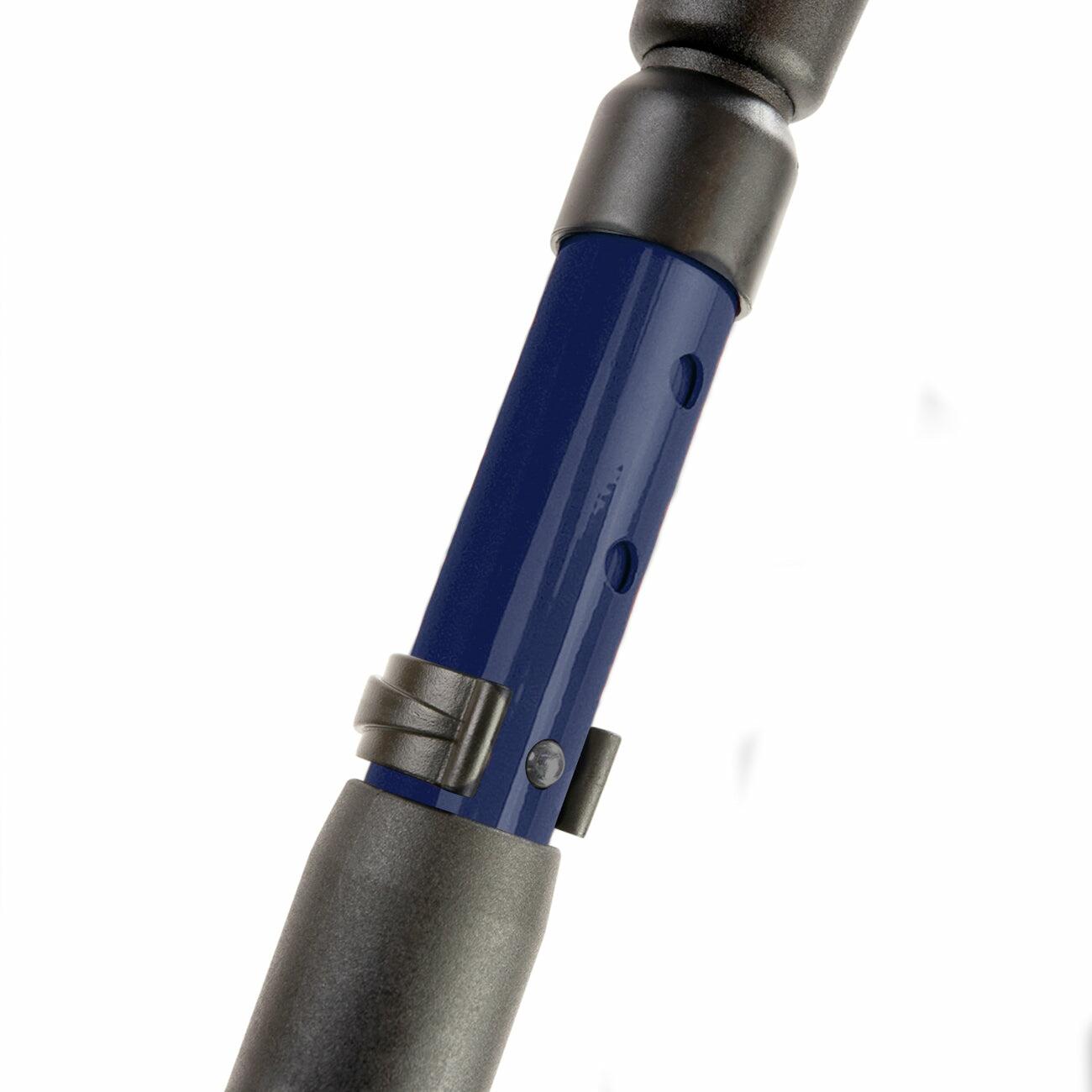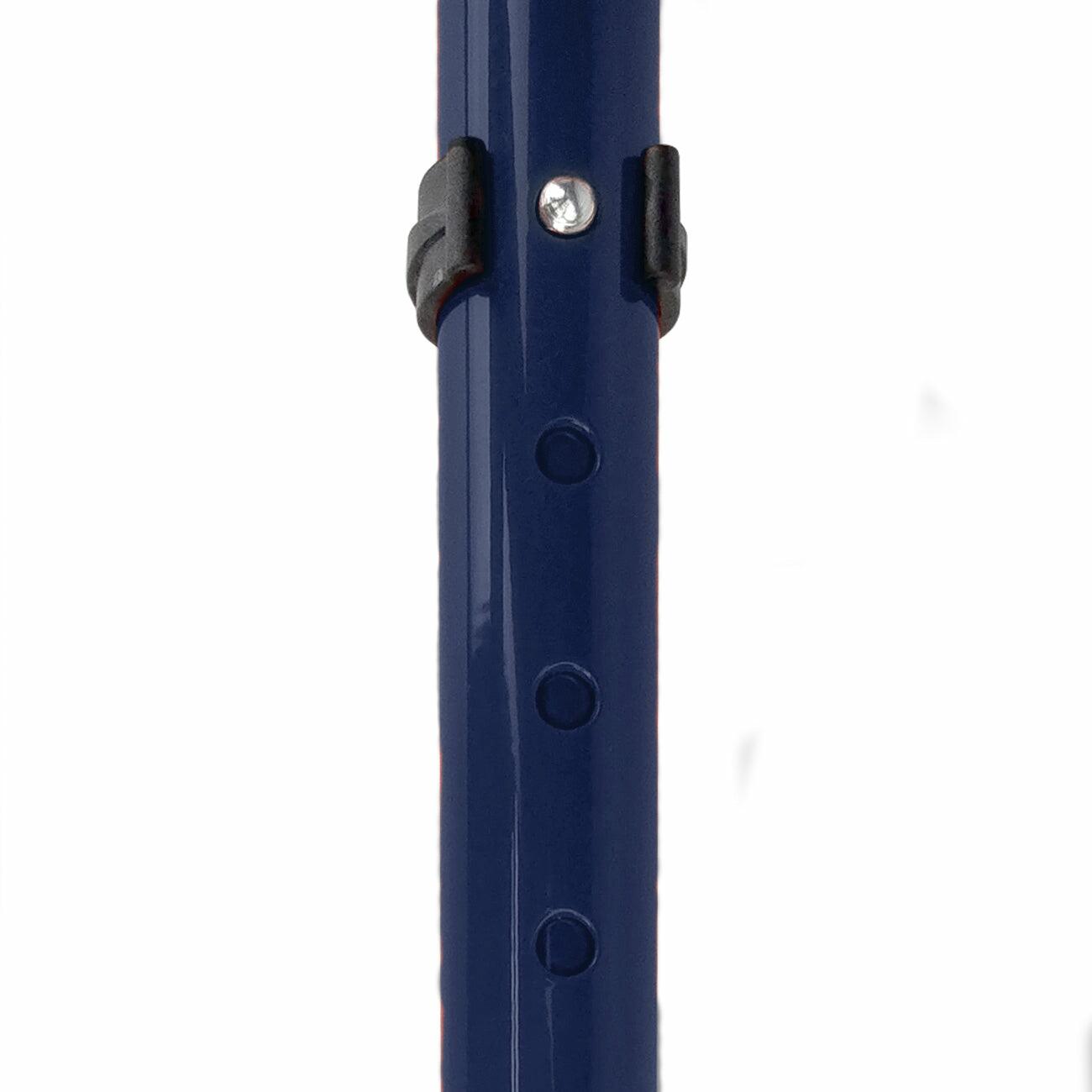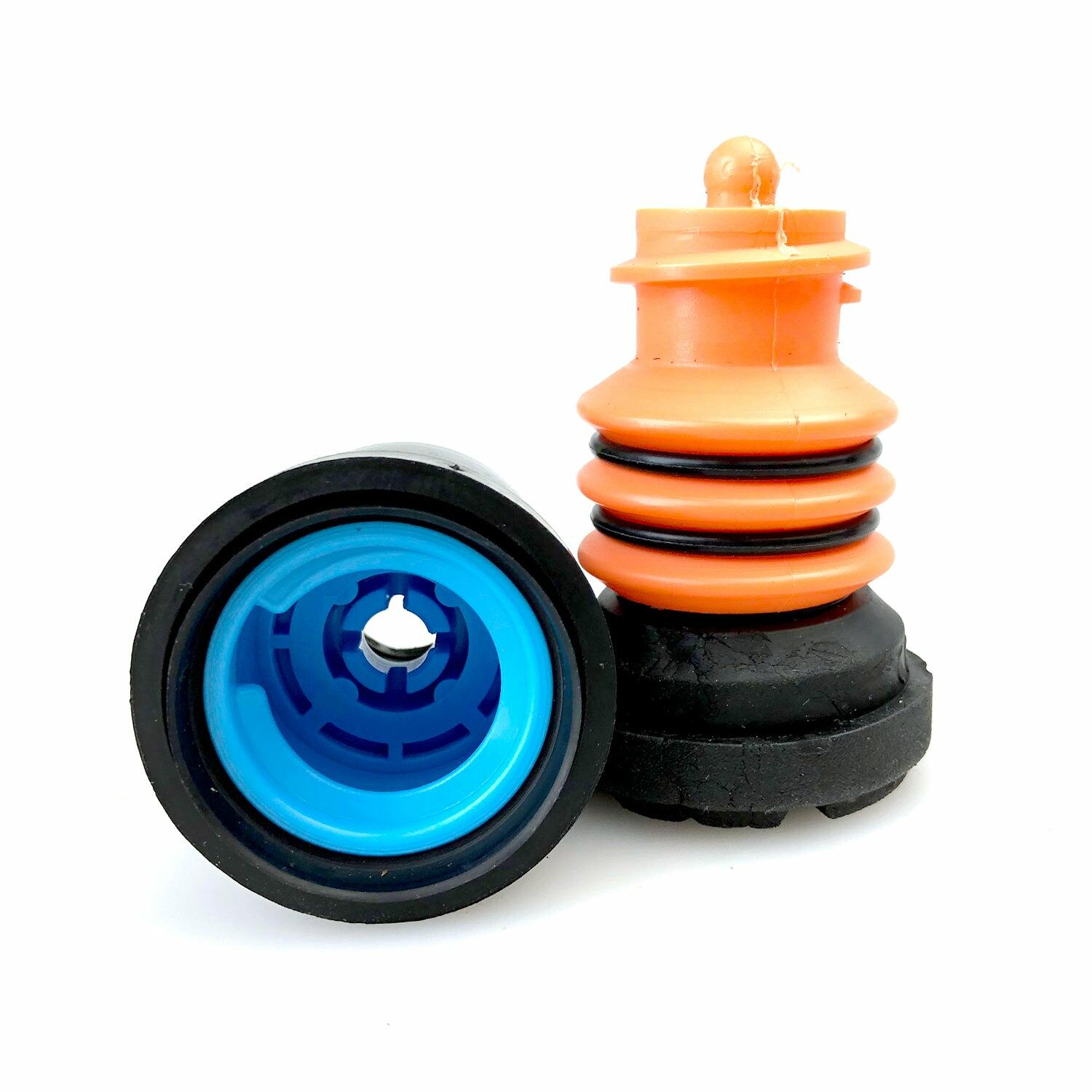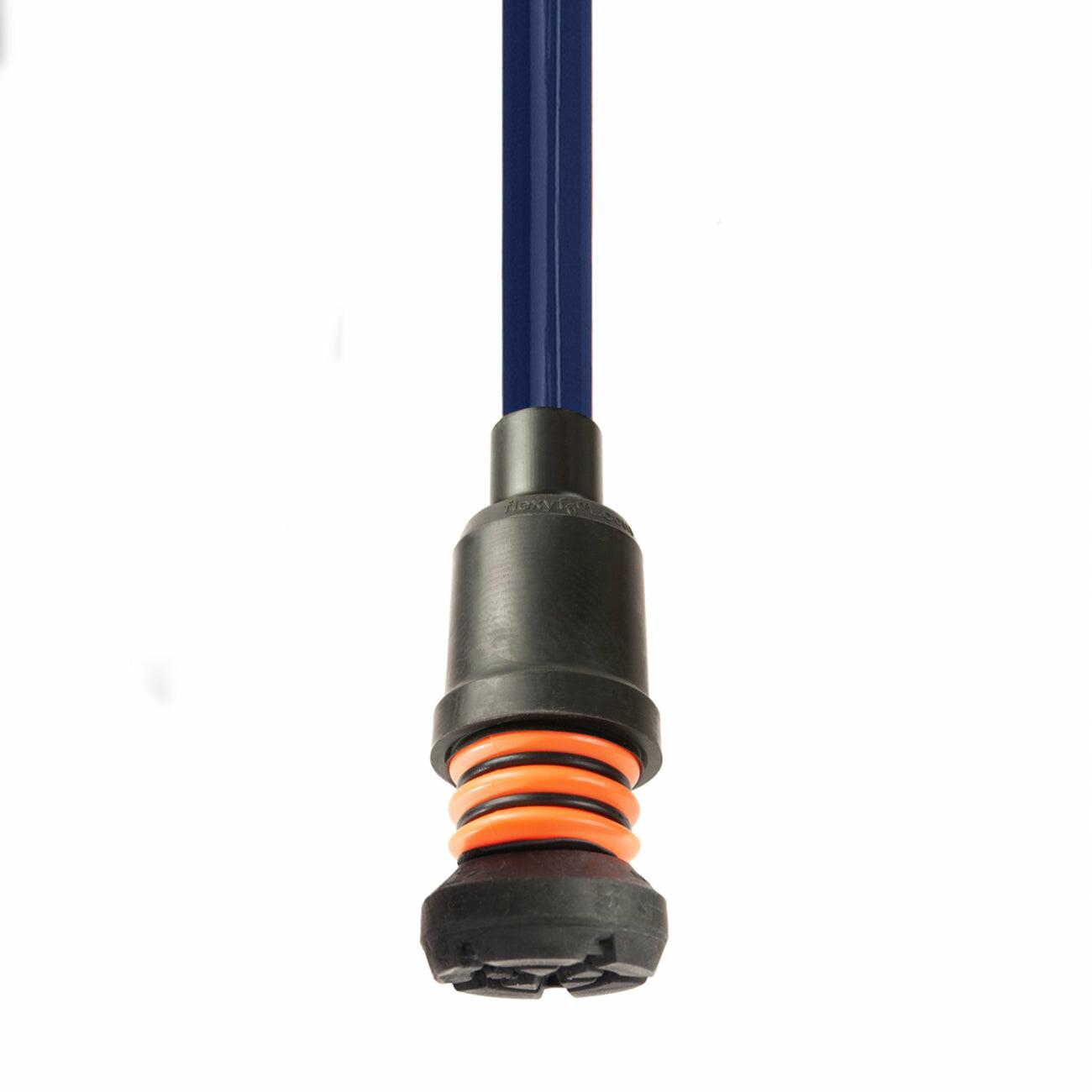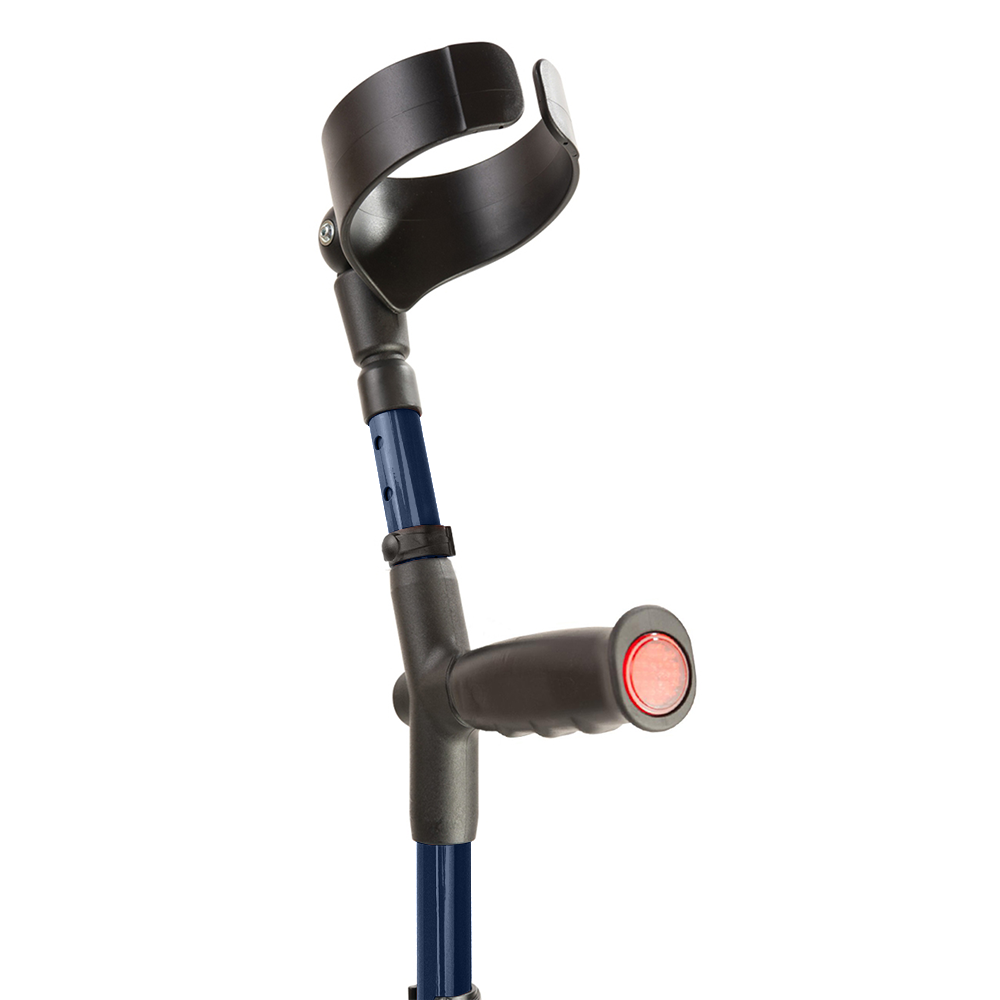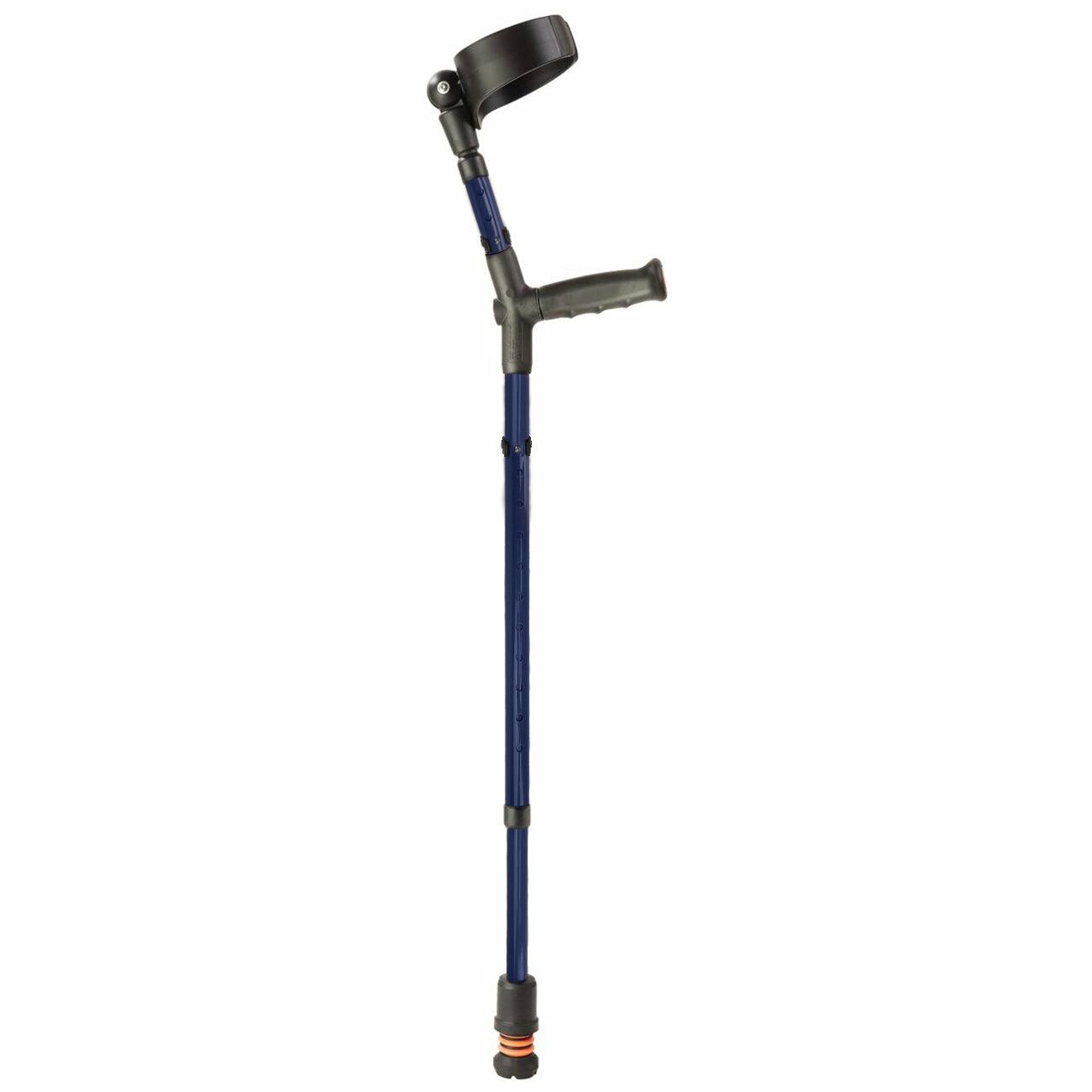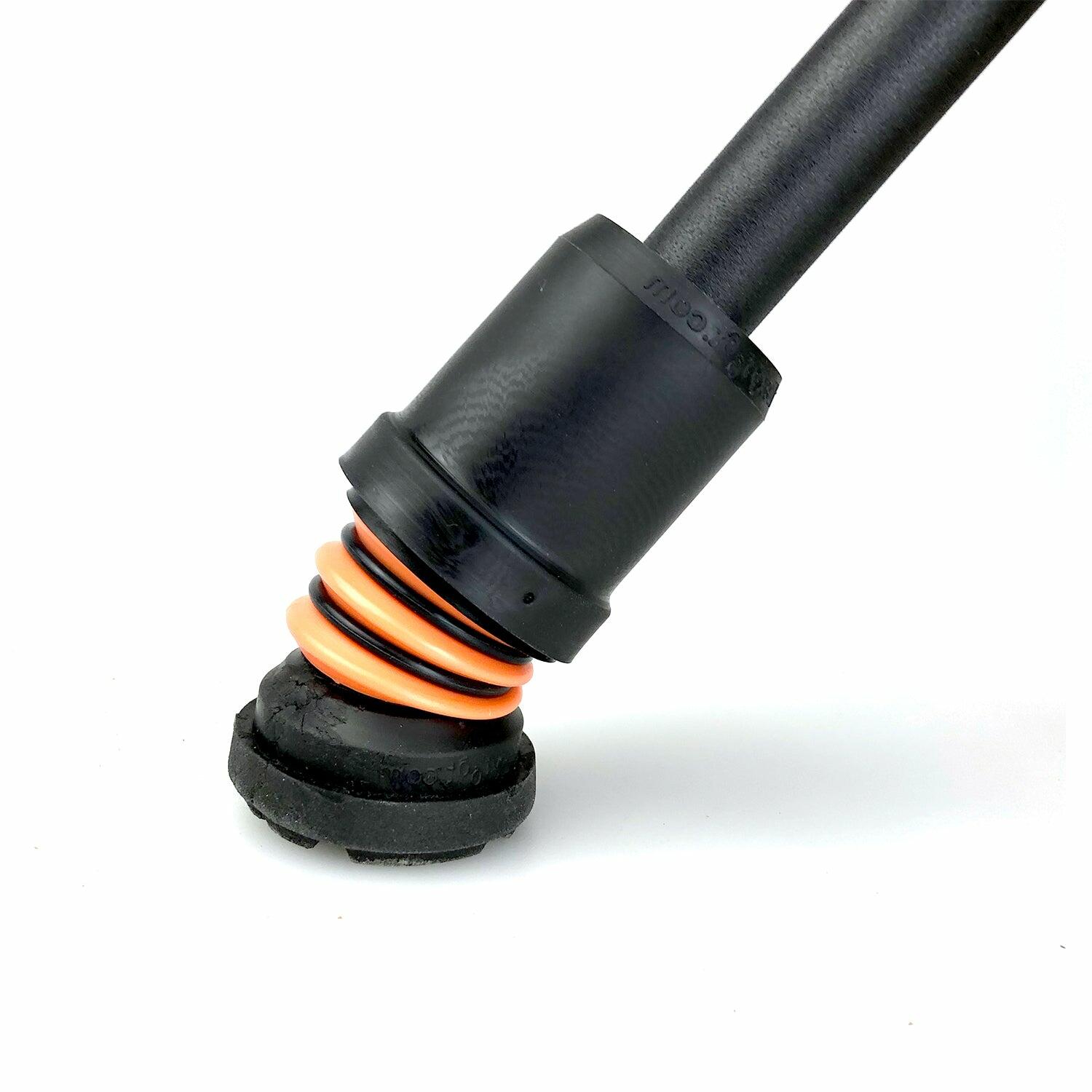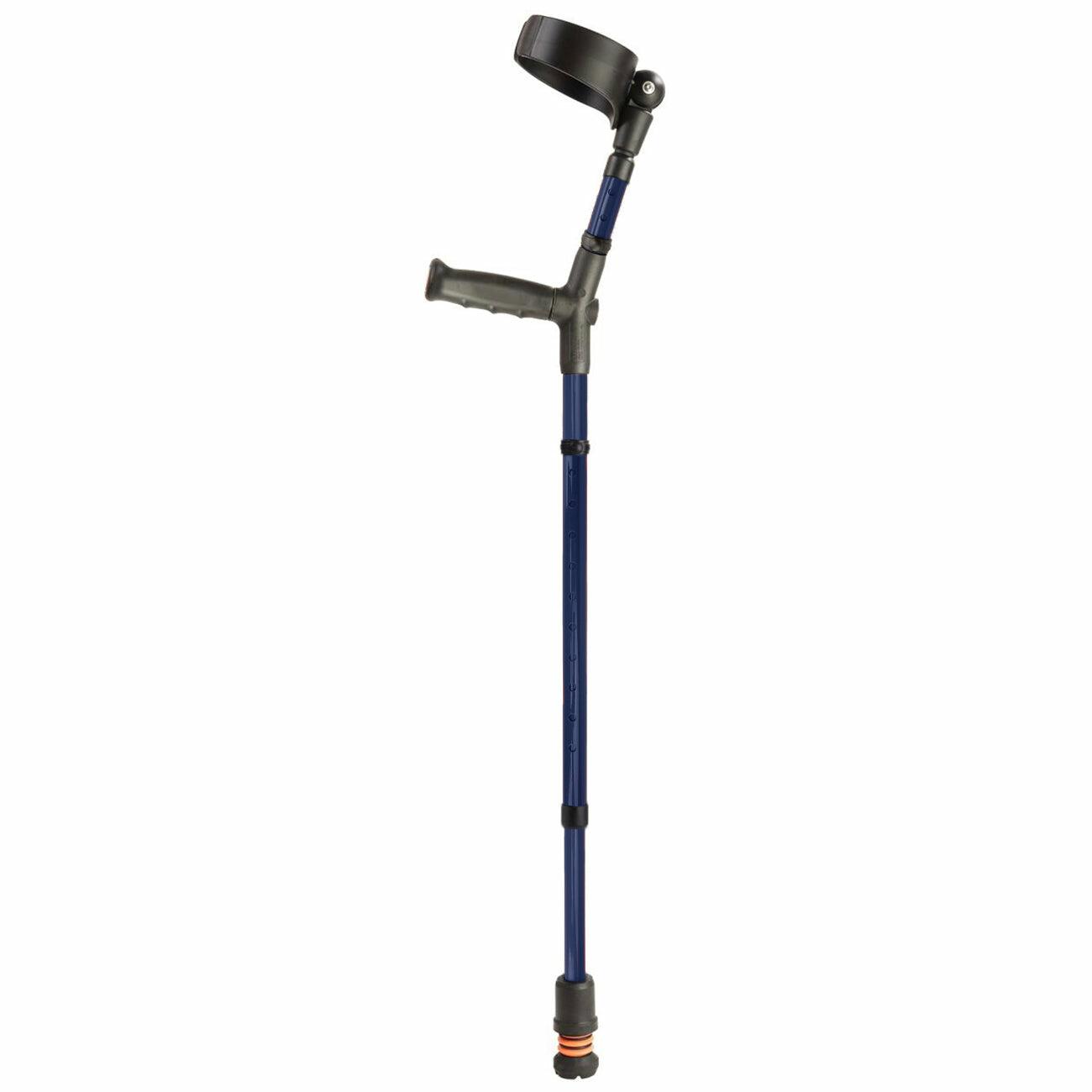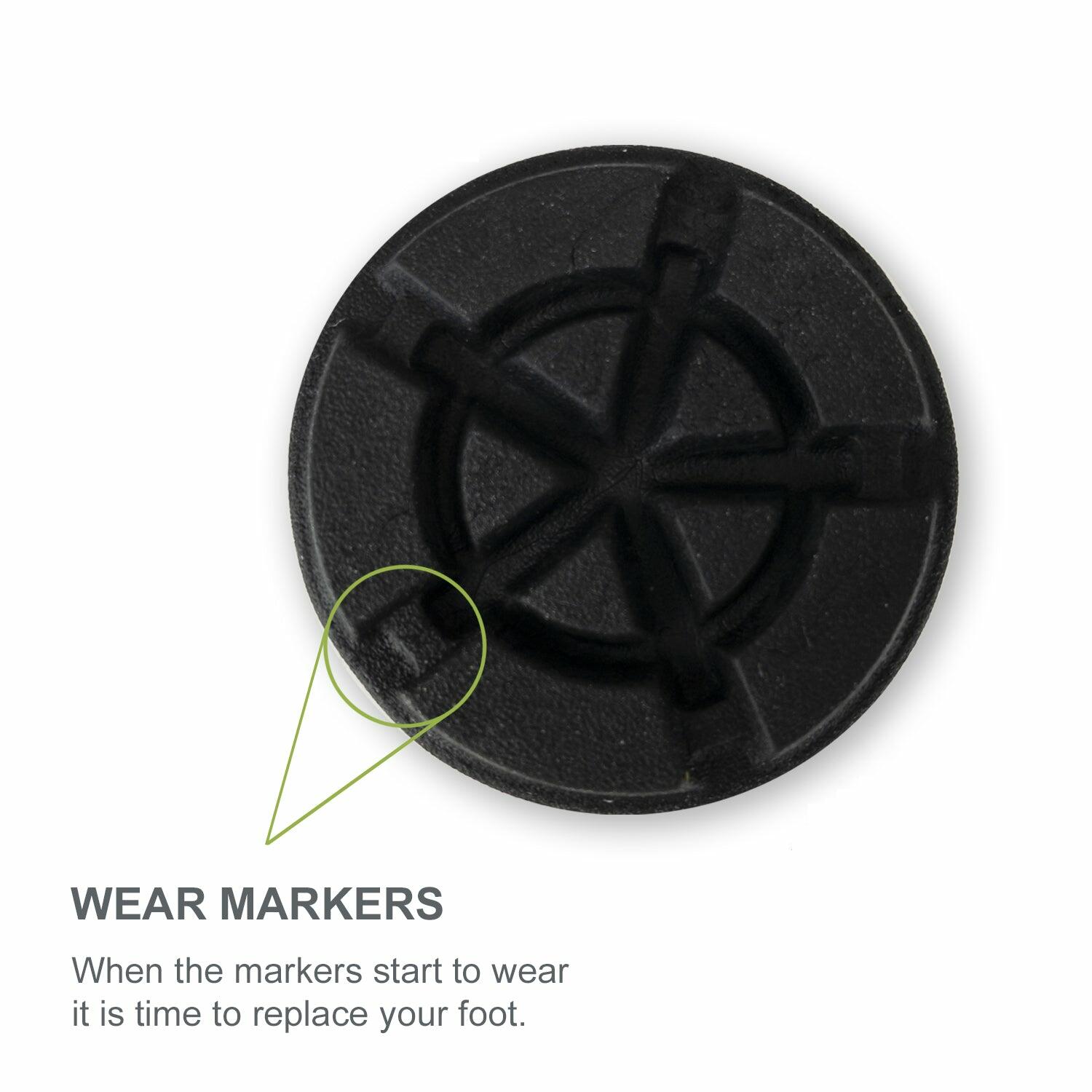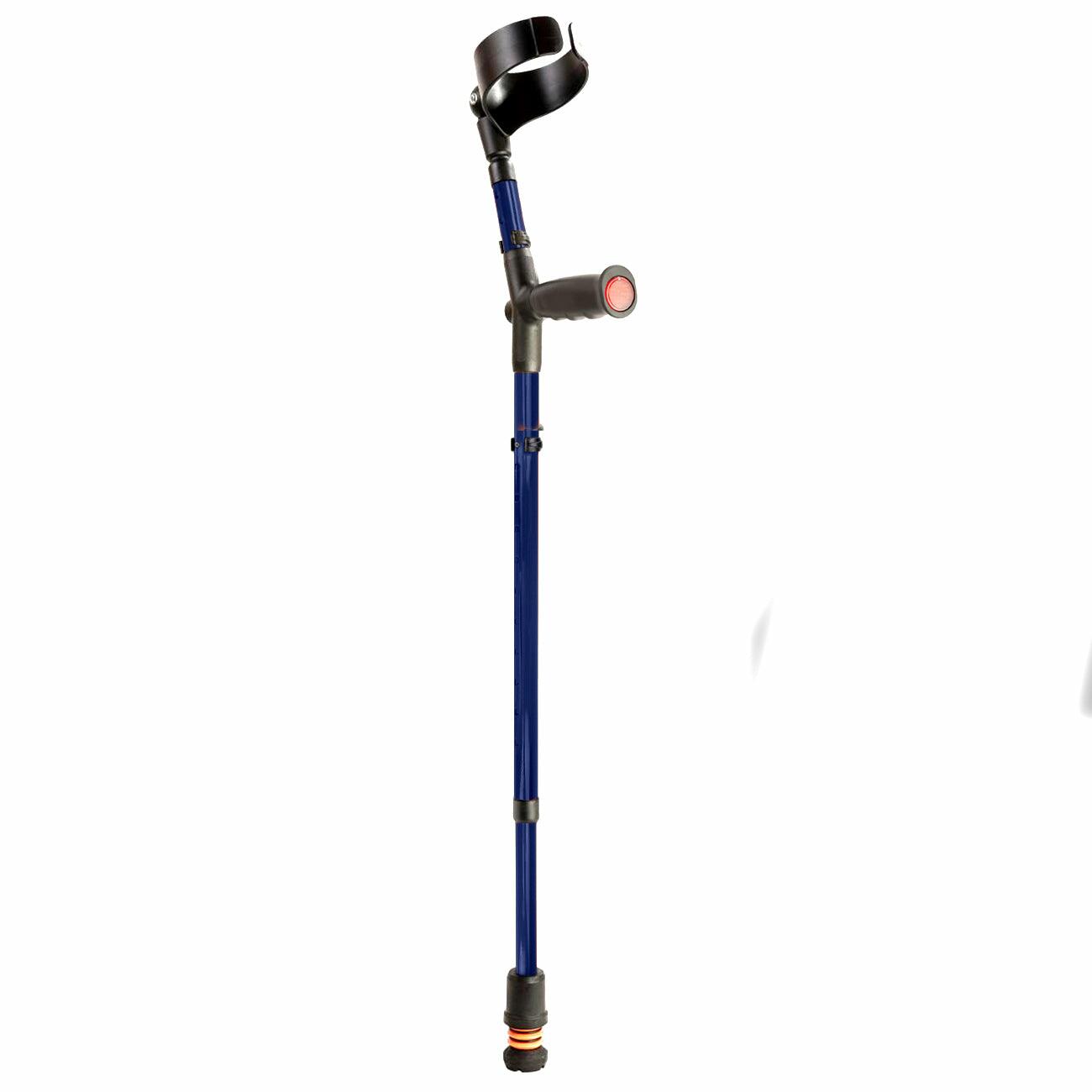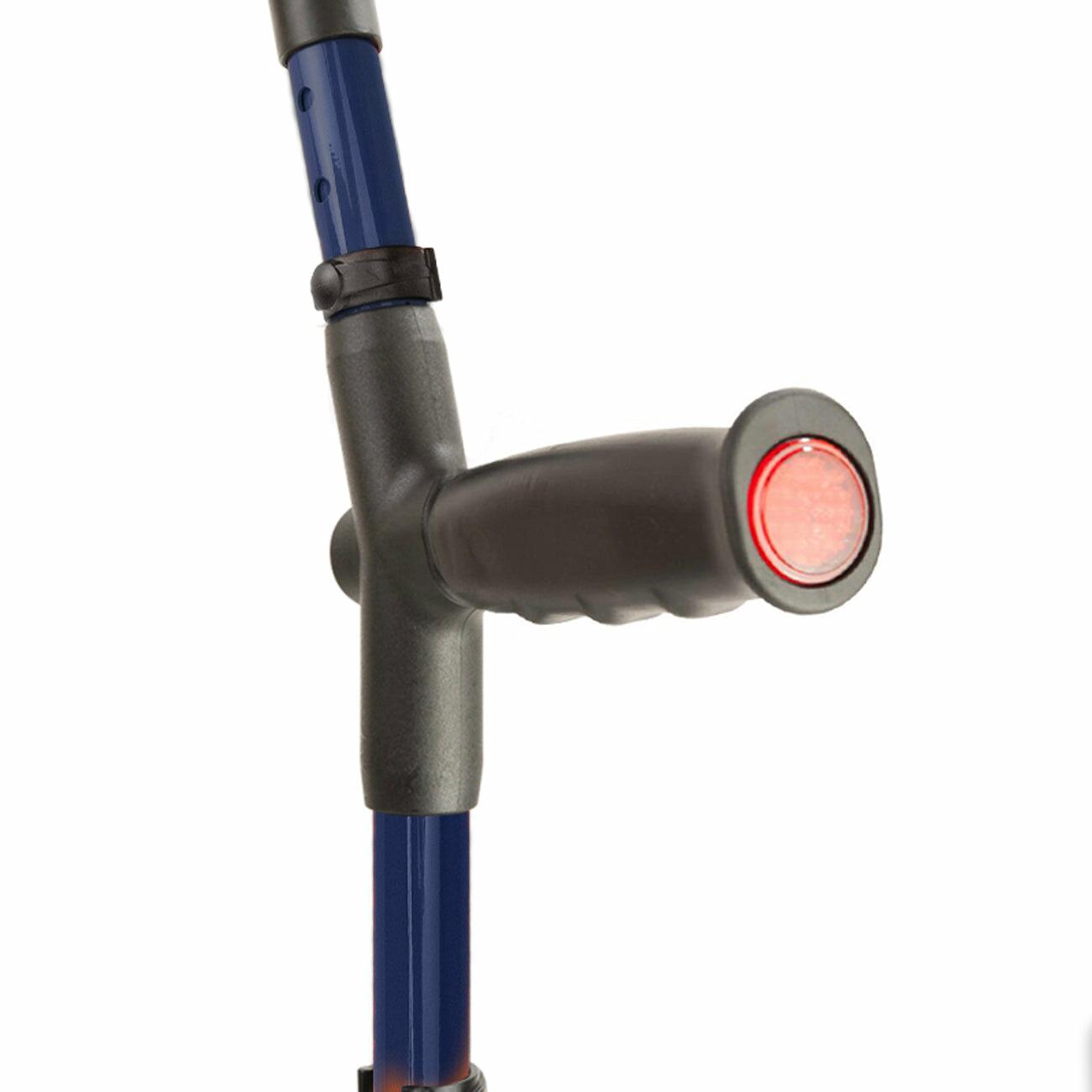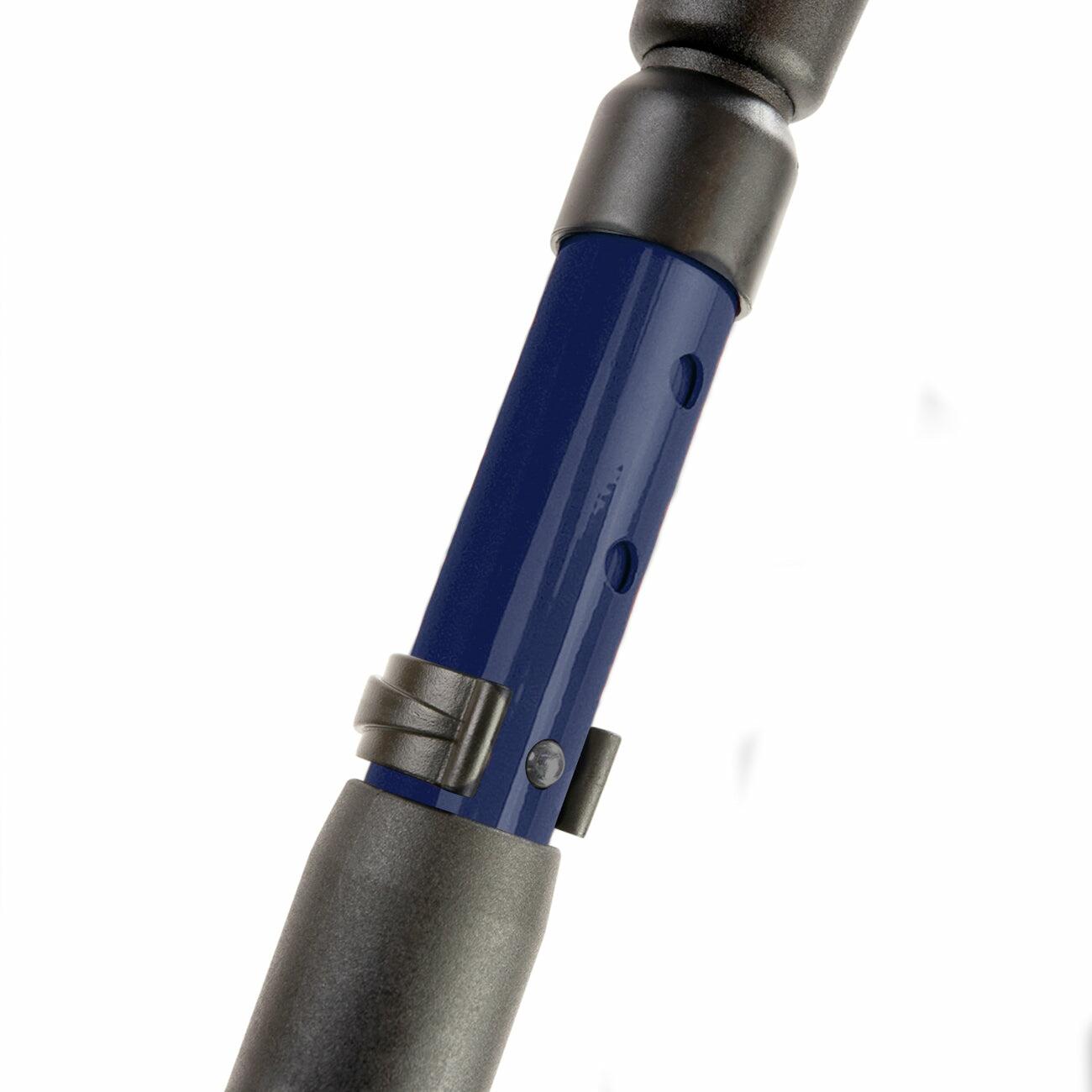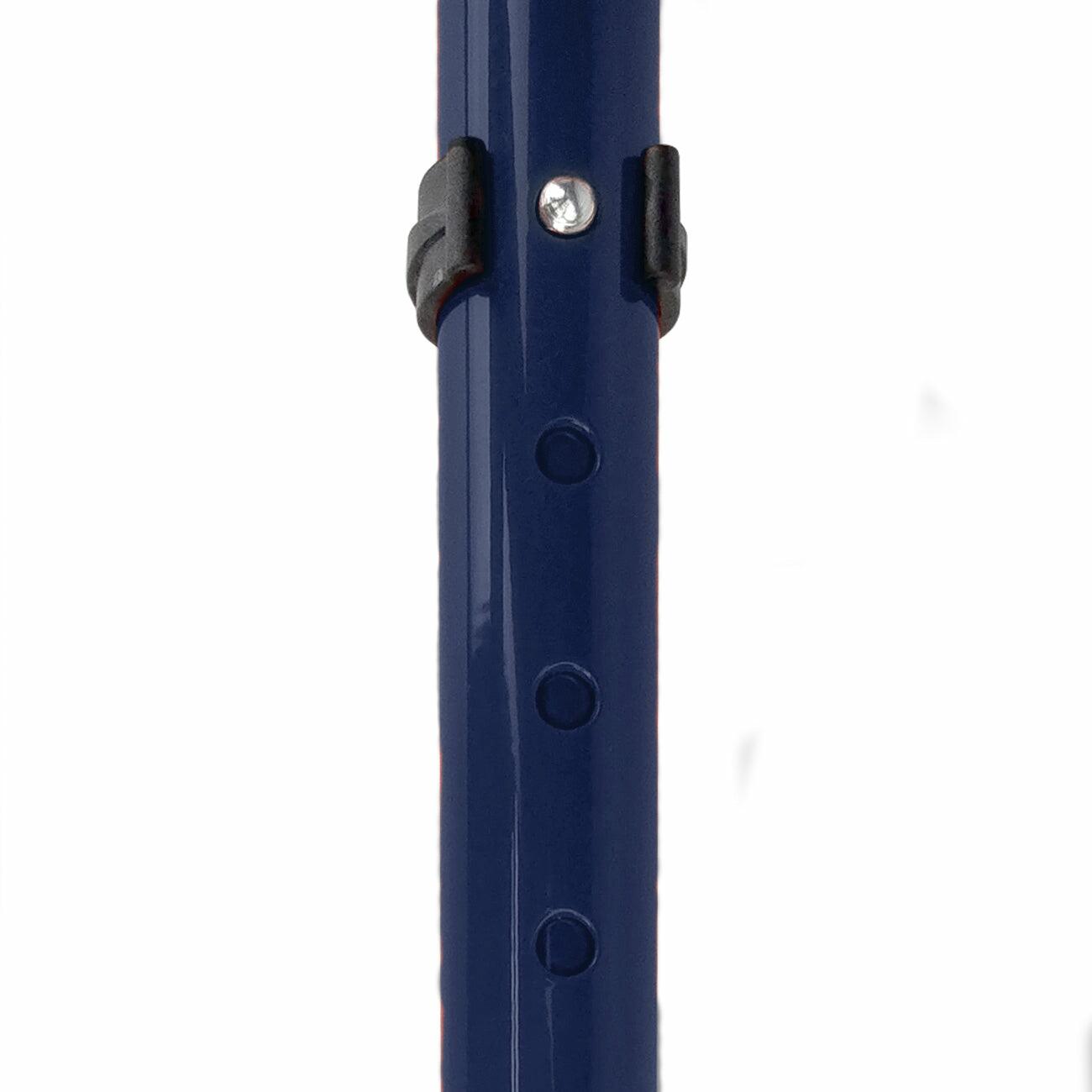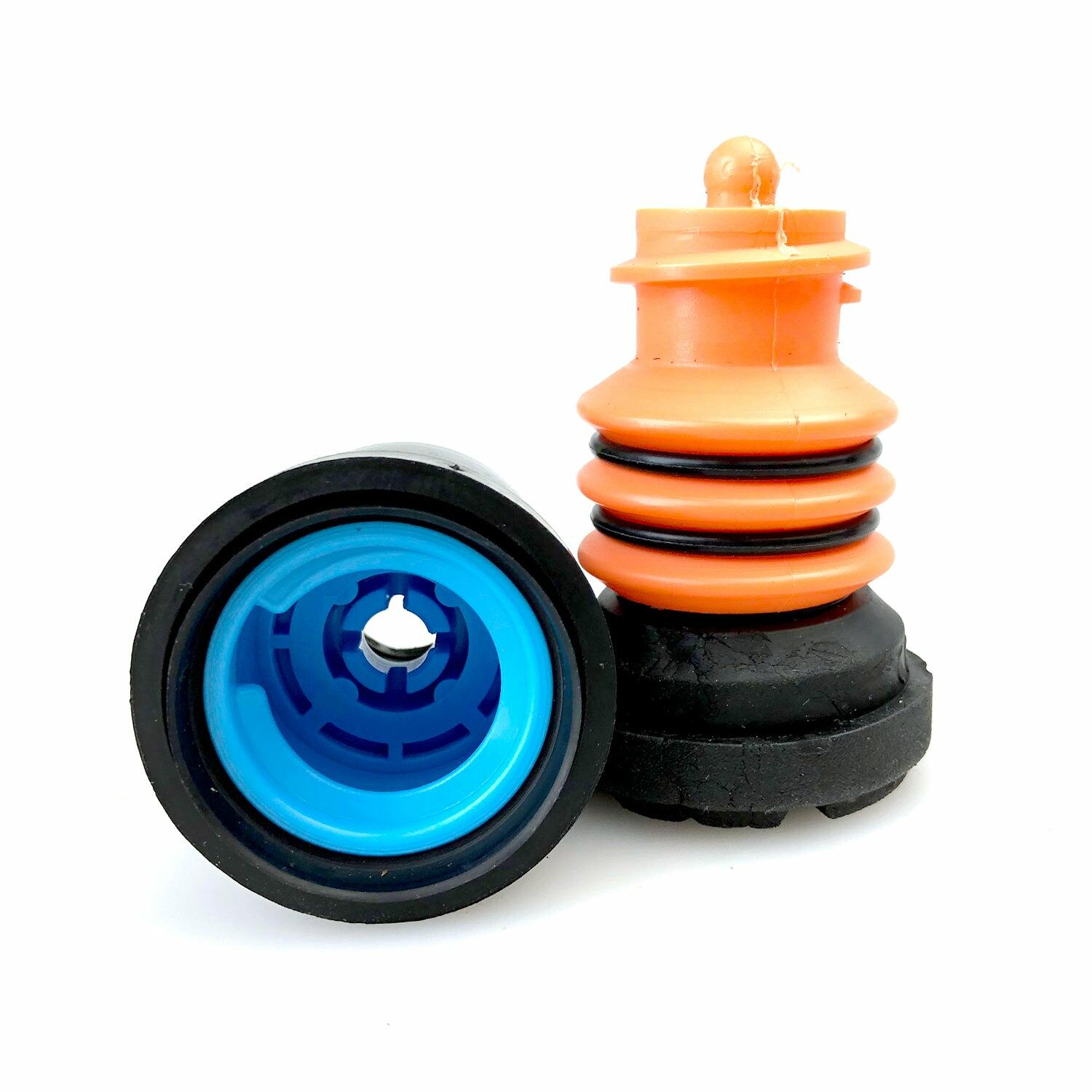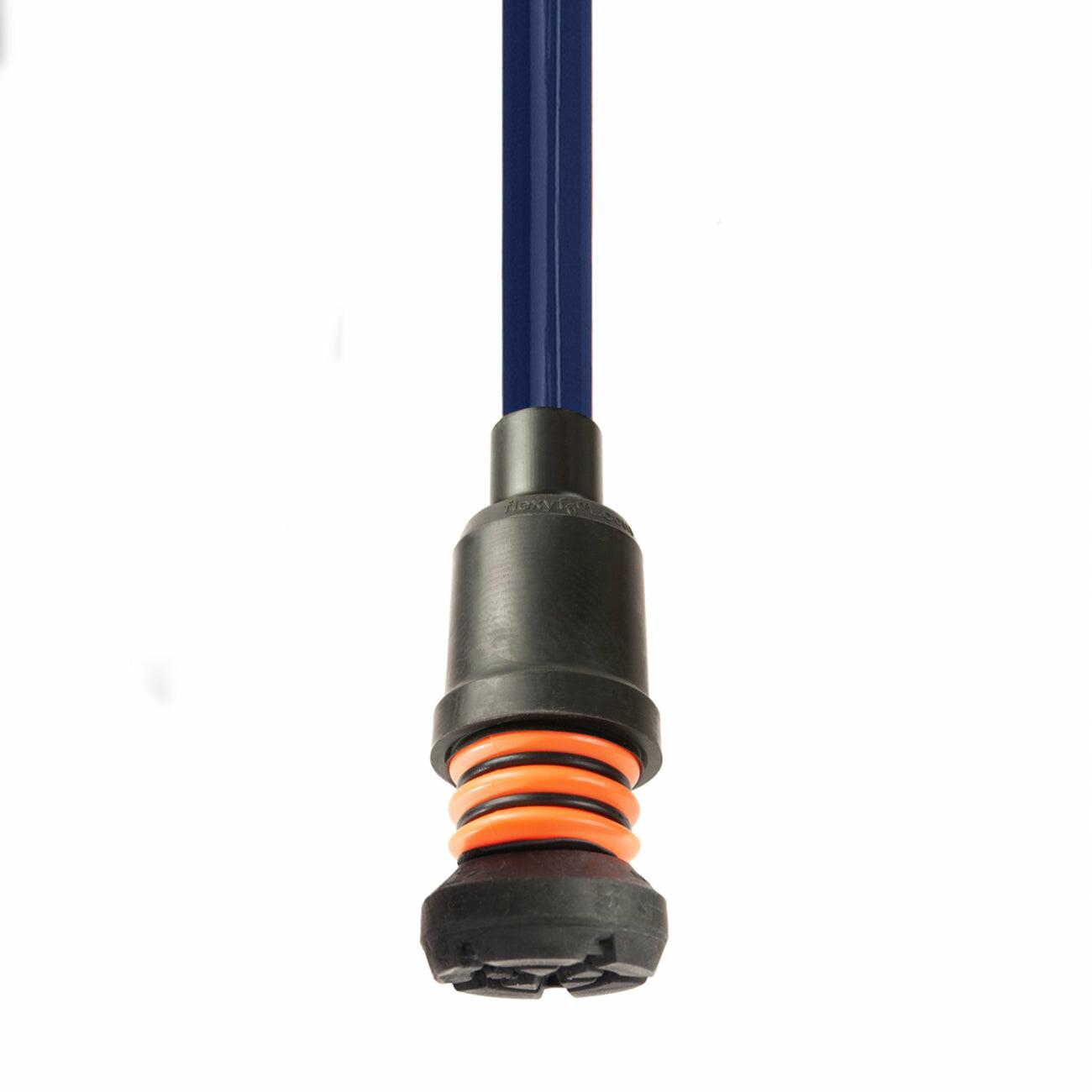 You'll earn 0 reward points with this purchase.
These blue Flexyfoot Soft Grip Double Adjustable Crutches provide support and independence for those with limited mobility or recovering from injury. They come equipped with various features to ensure a comfortable and secure experience.
The handle features a soft grip, which fits comfortably in the hand, making it ideal for prolonged use.
The Flexyfoot ferrule has flexible bellows that absorb shock upon contact with surfaces, minimizing discomfort in the arms and upper body.

Additionally, the foot tread provides increased traction, offering up to 50% better grip than traditional ferrules. It remains in full contact with the ground for maximum stability.

The crutches are double adjustable and have a closed cuff, allowing the user to customise their height and provide extra security. These features combined make the Flexyfoot Soft Grip Double Adjustable Crutches a reliable and effective solution for those in need of support and assistance. 
Technical Information:
Product code (single): CRUTCH -01-Blue-S
Product code (pair): CRUTCH -01-Blue-P
Colour: BLUE
Tested to EN 1134-4-9 static load and fatigue tests
Minimum handle height: 750mm (29.5")
Maximum handle height: 1050mm (41.5")
Maximum user weight: 130kg (20st)
Product Reviews
These Flexifoot crutches are fantastic. The ferrules maintain a full contact with the ground at all angles. I have had their walking sticks and have never had problems with them slipping. The crutches give more support which I now need following a bad fall. I feel really secure using them.
The crutches are very good for the money. Comfortable to use no so hard on your hands. Would recommend for anyone that needs more support when walking.
Leave a review