Flexyfoot Premium Cork Handle Walking Stick
< Go Back
Flexyfoot
Flexyfoot Premium Cork Handle Walking Stick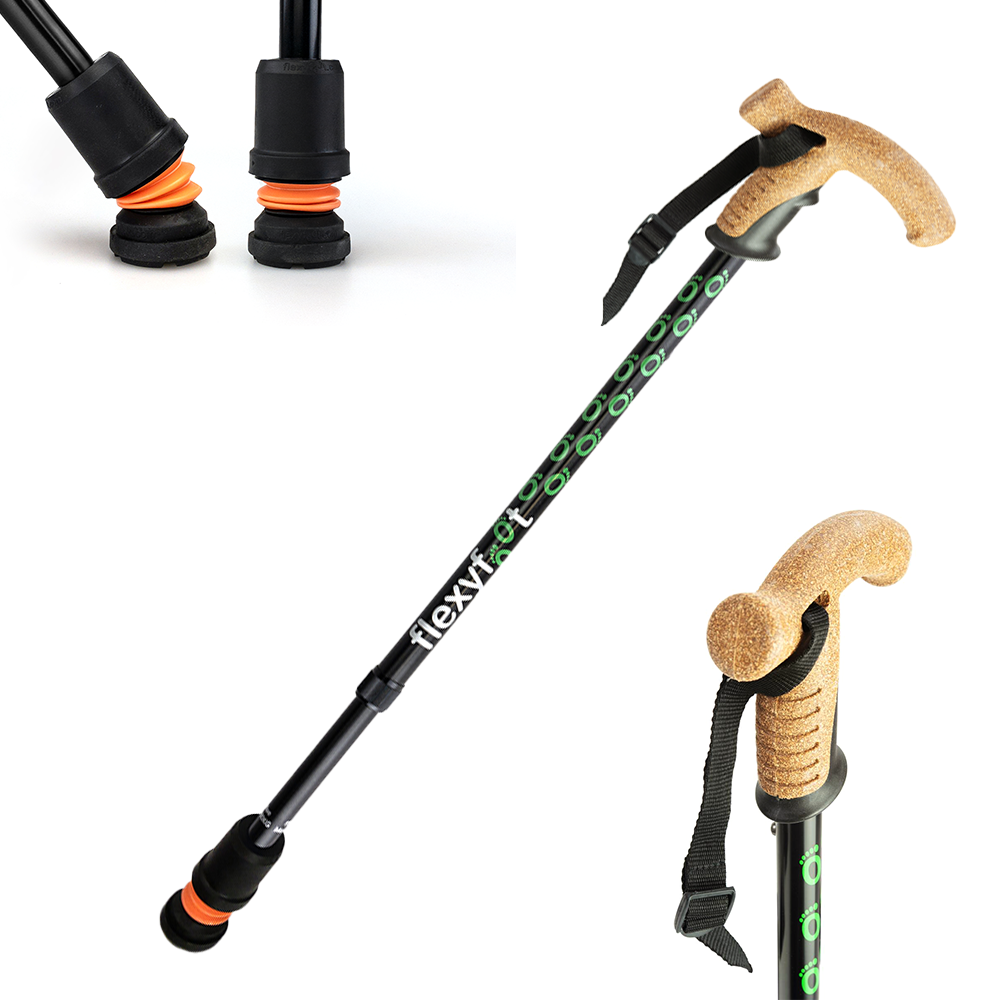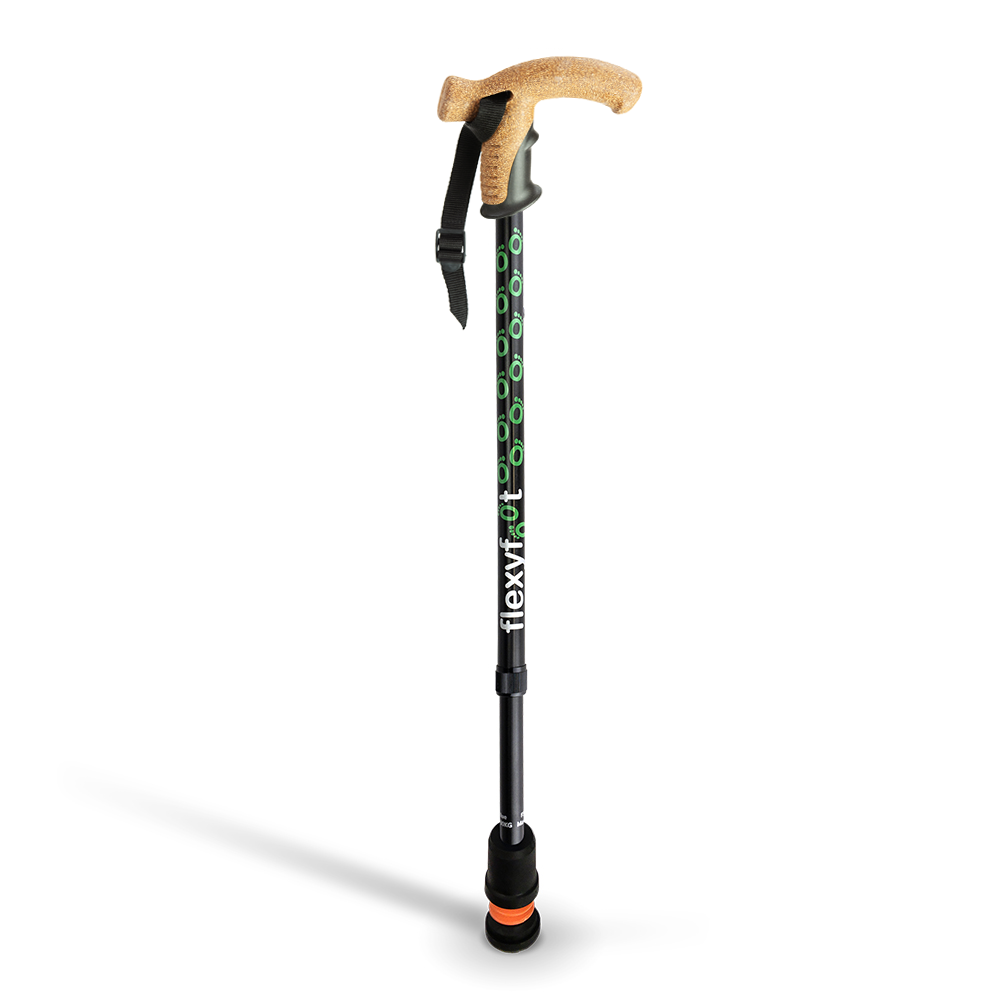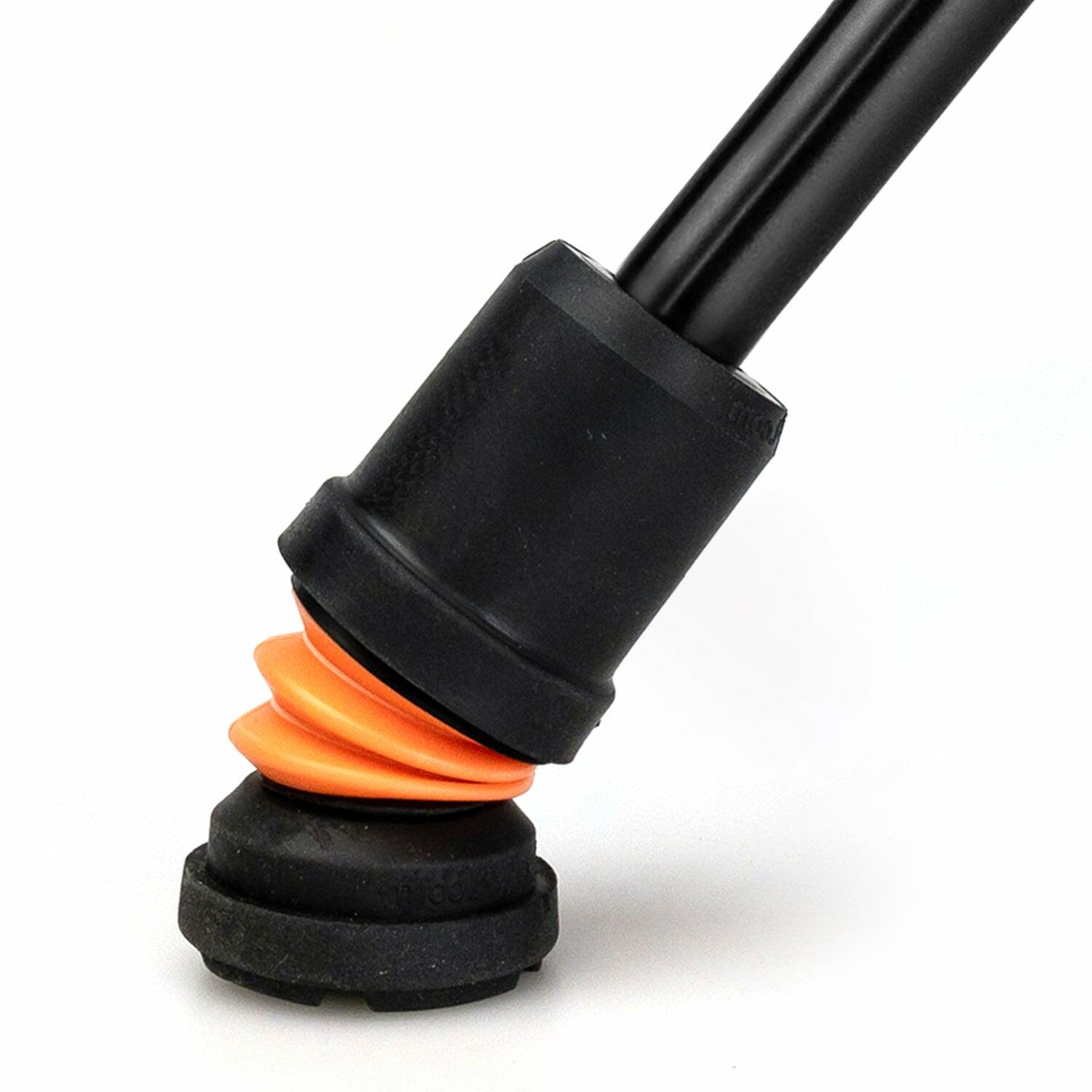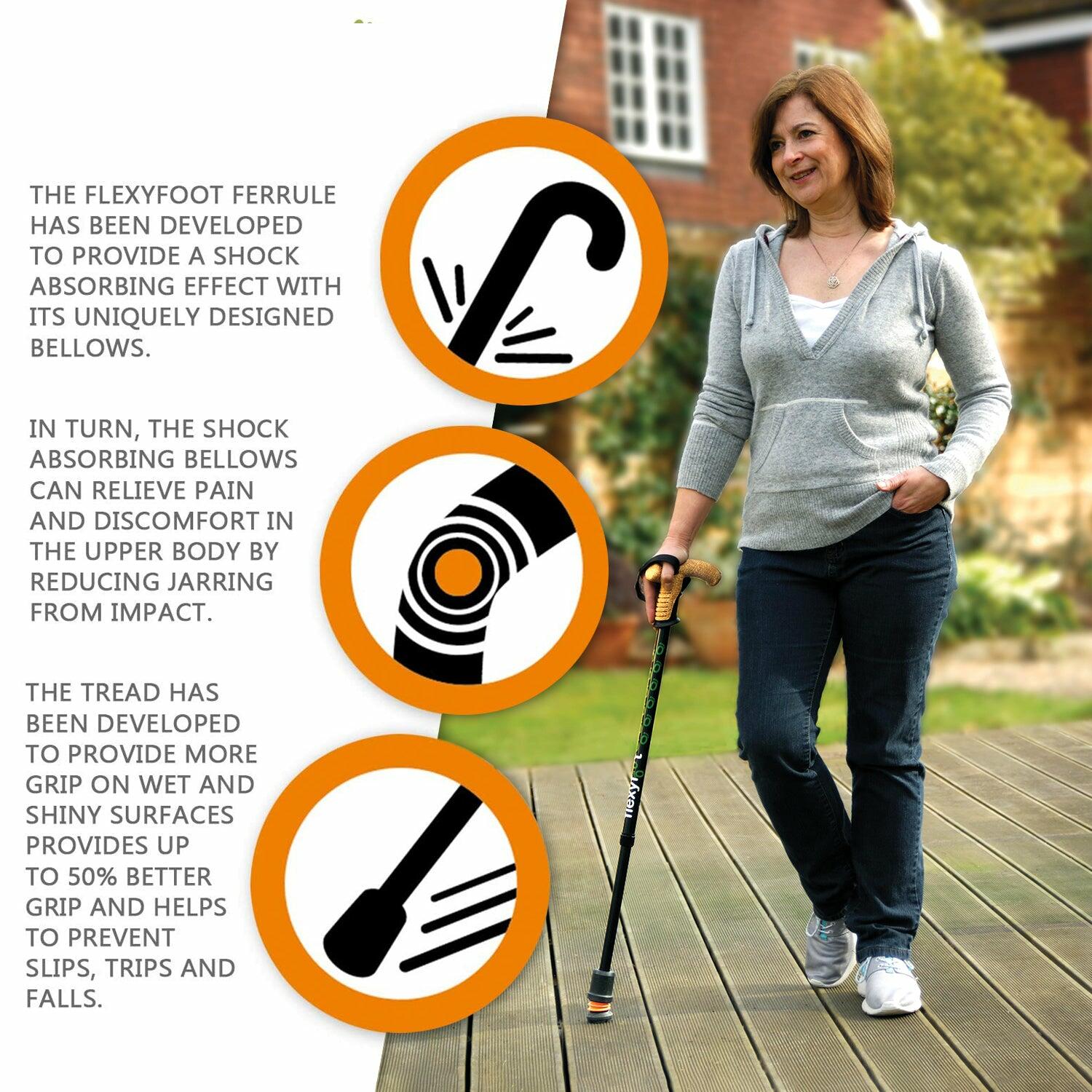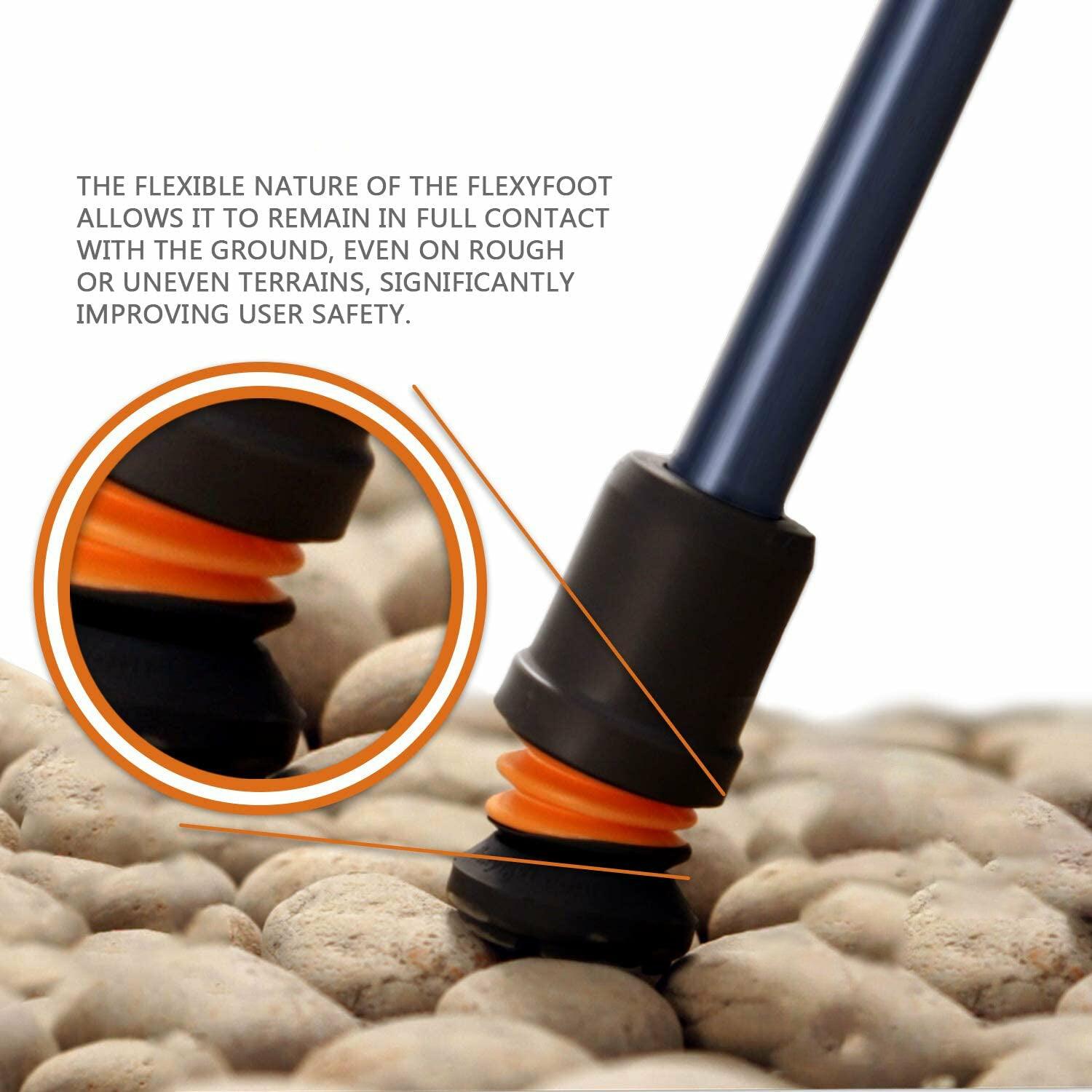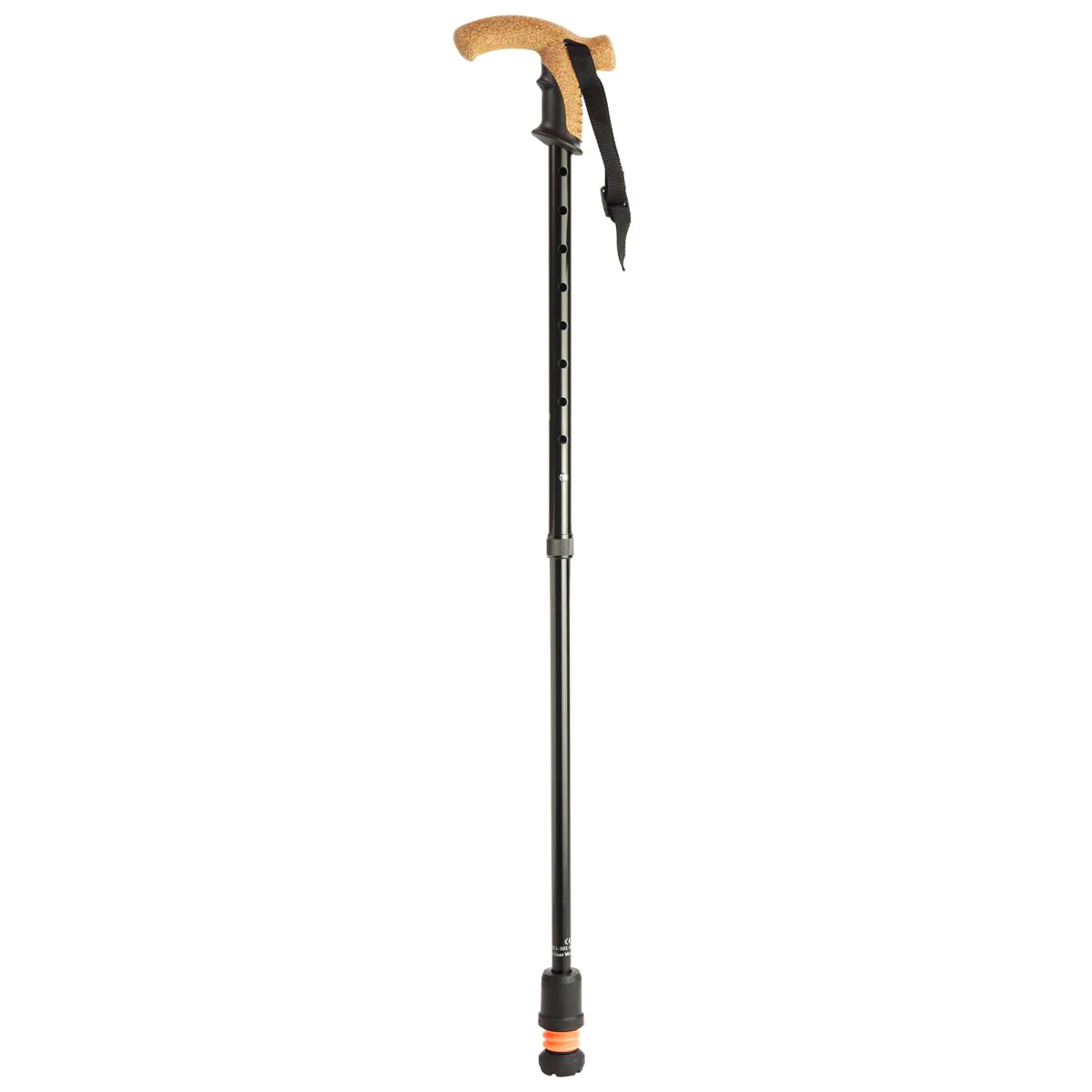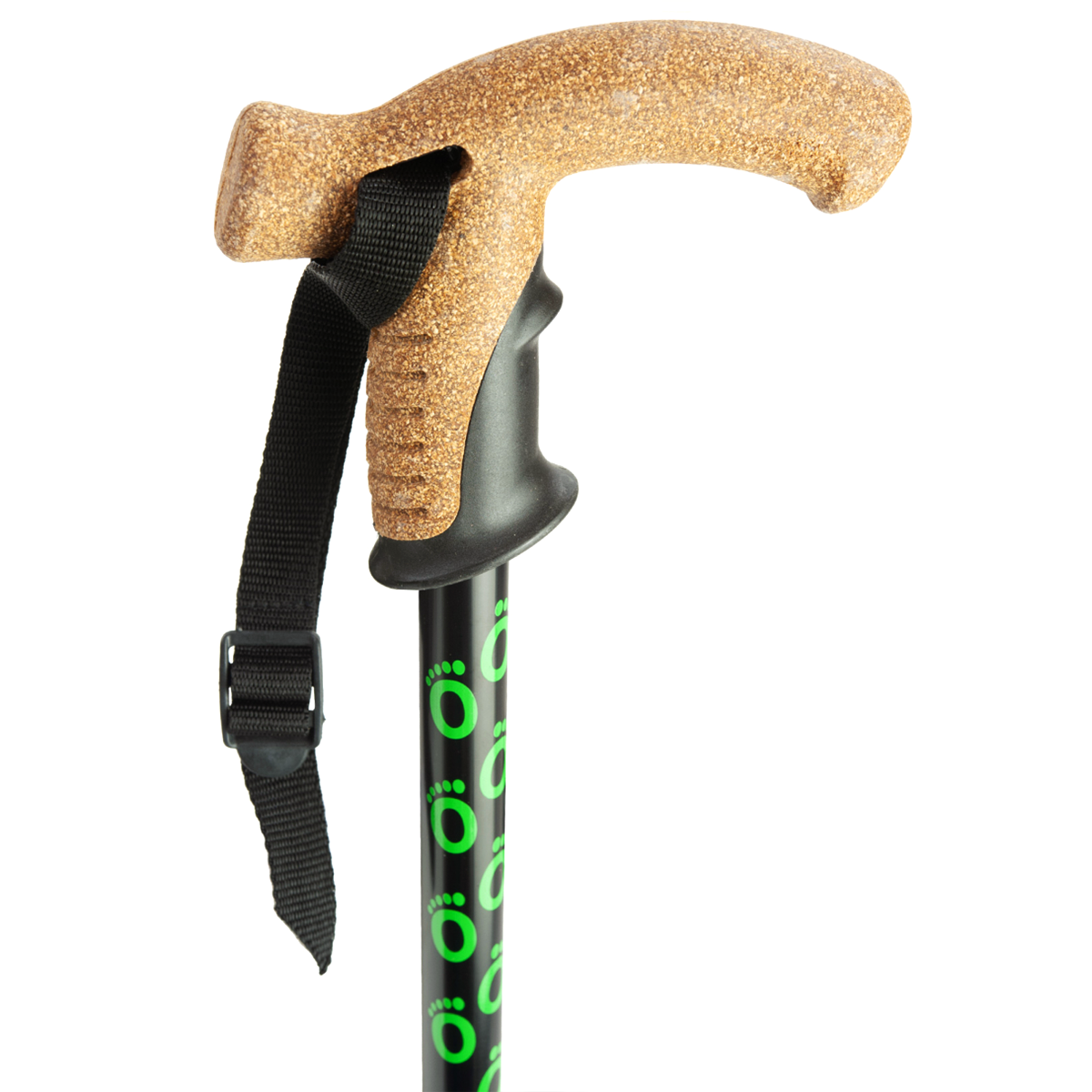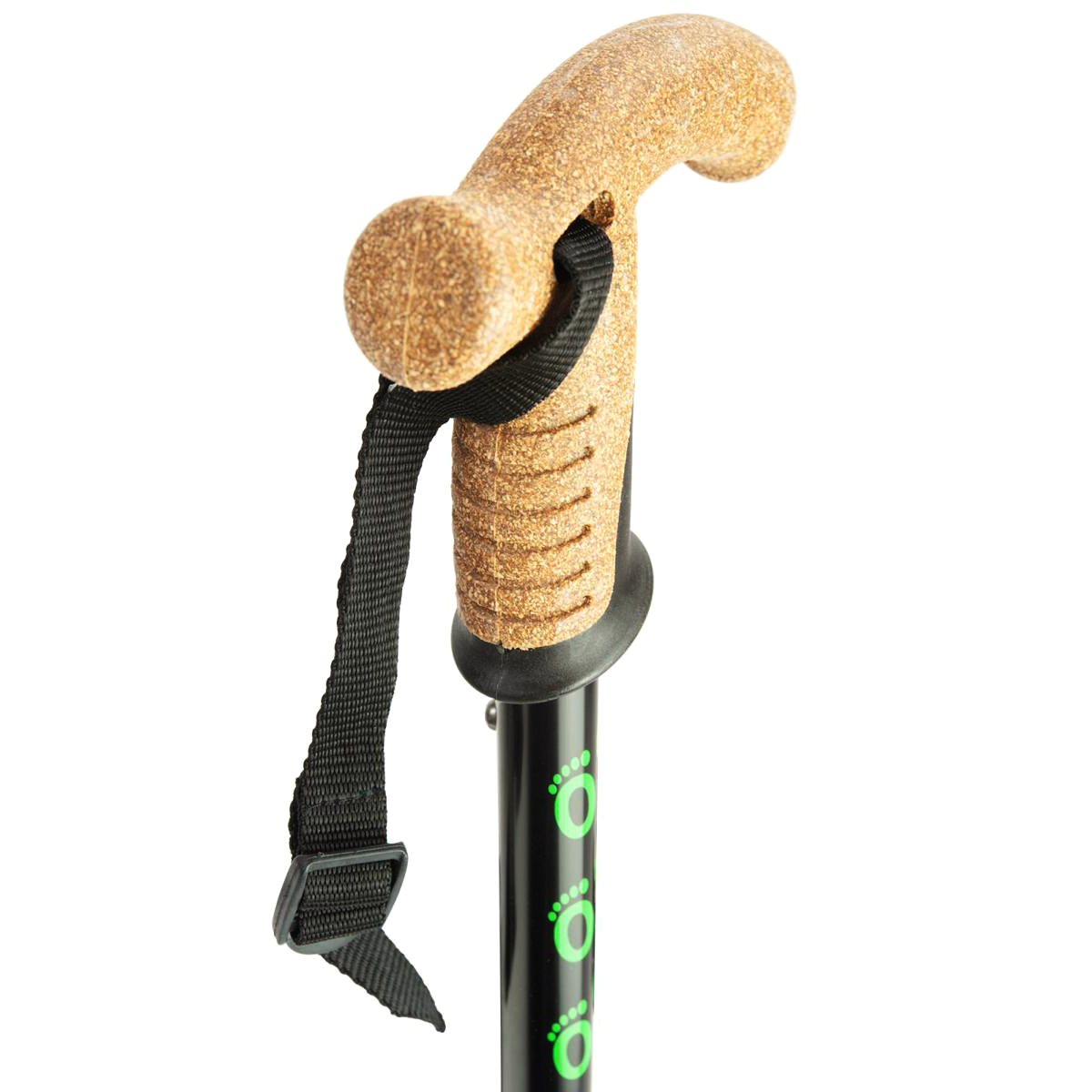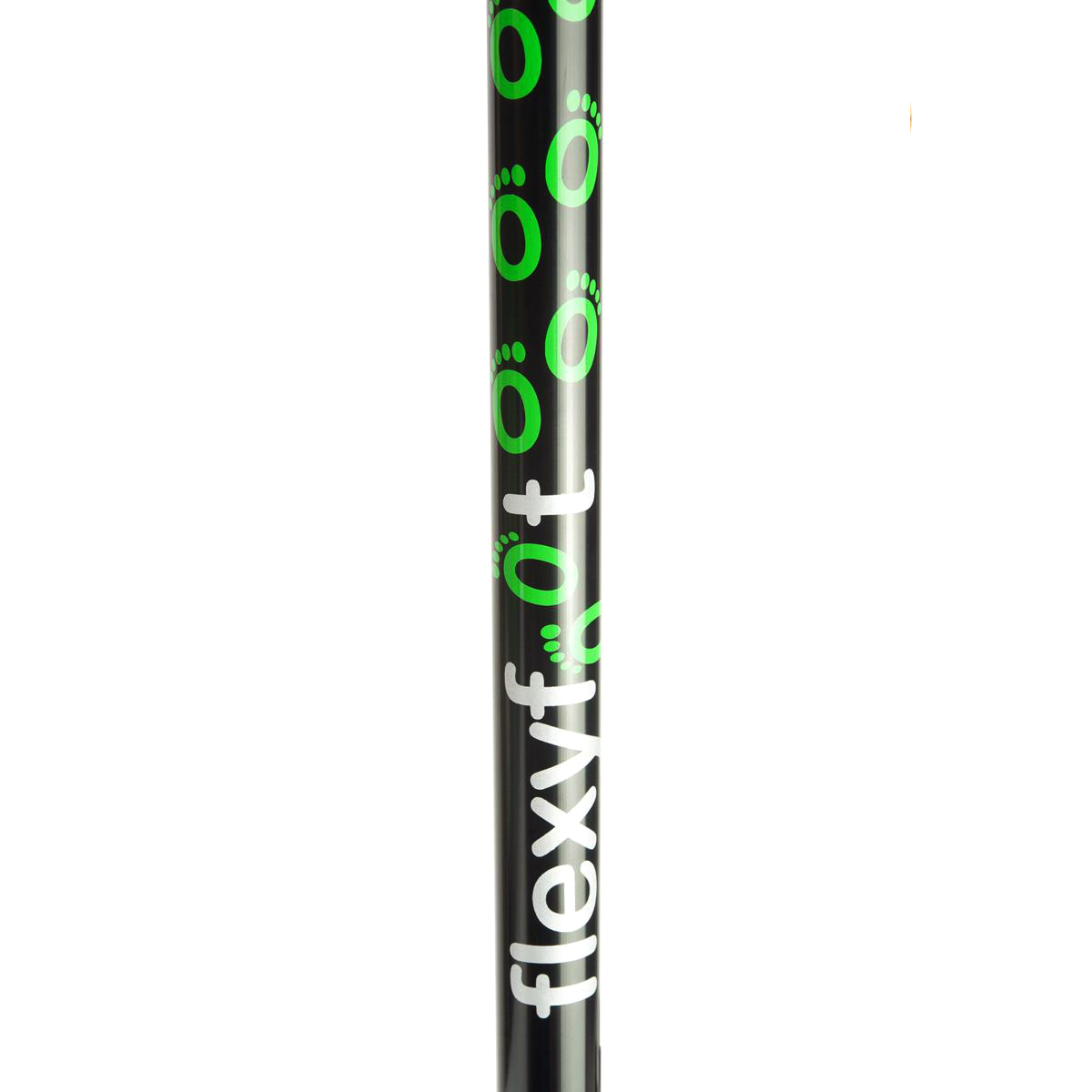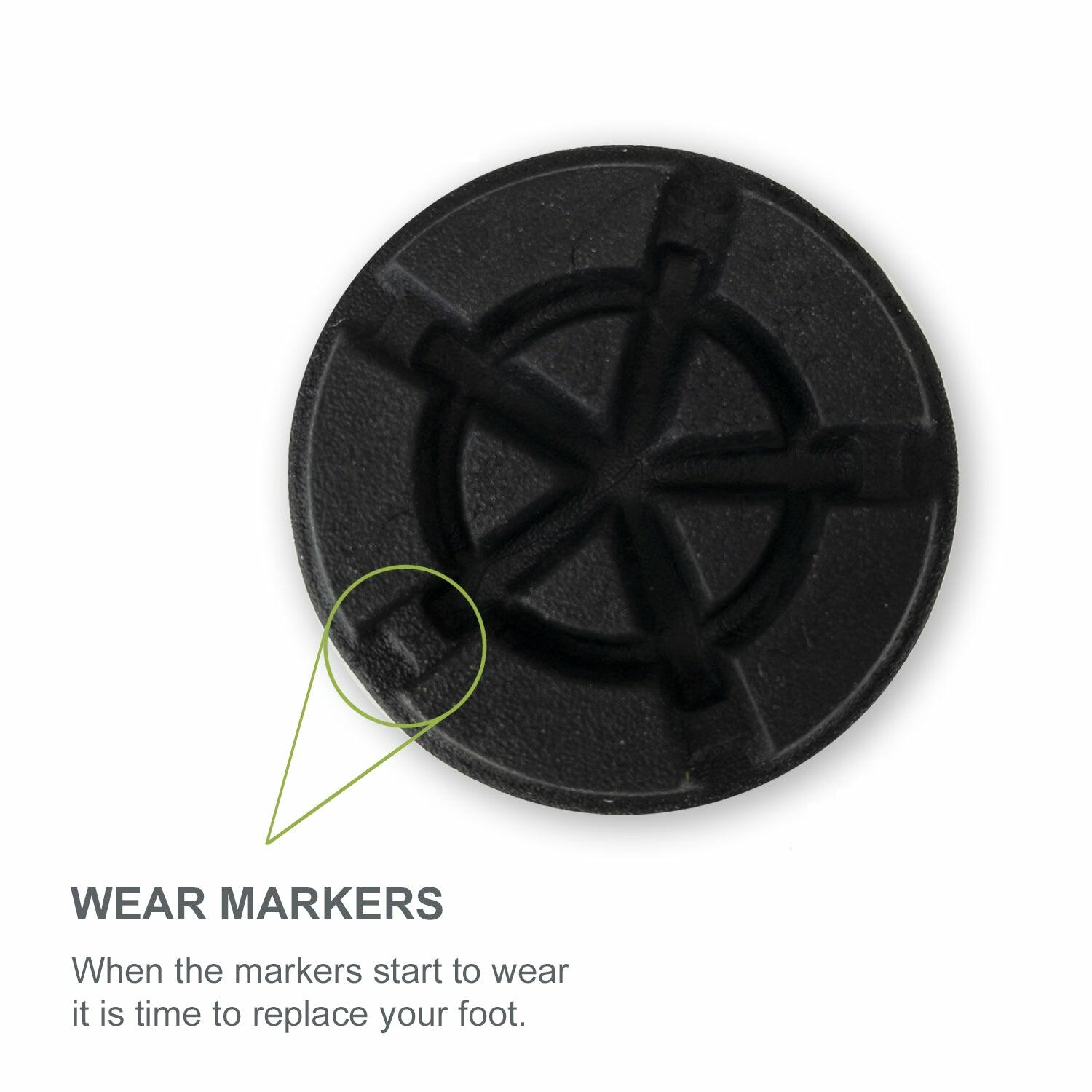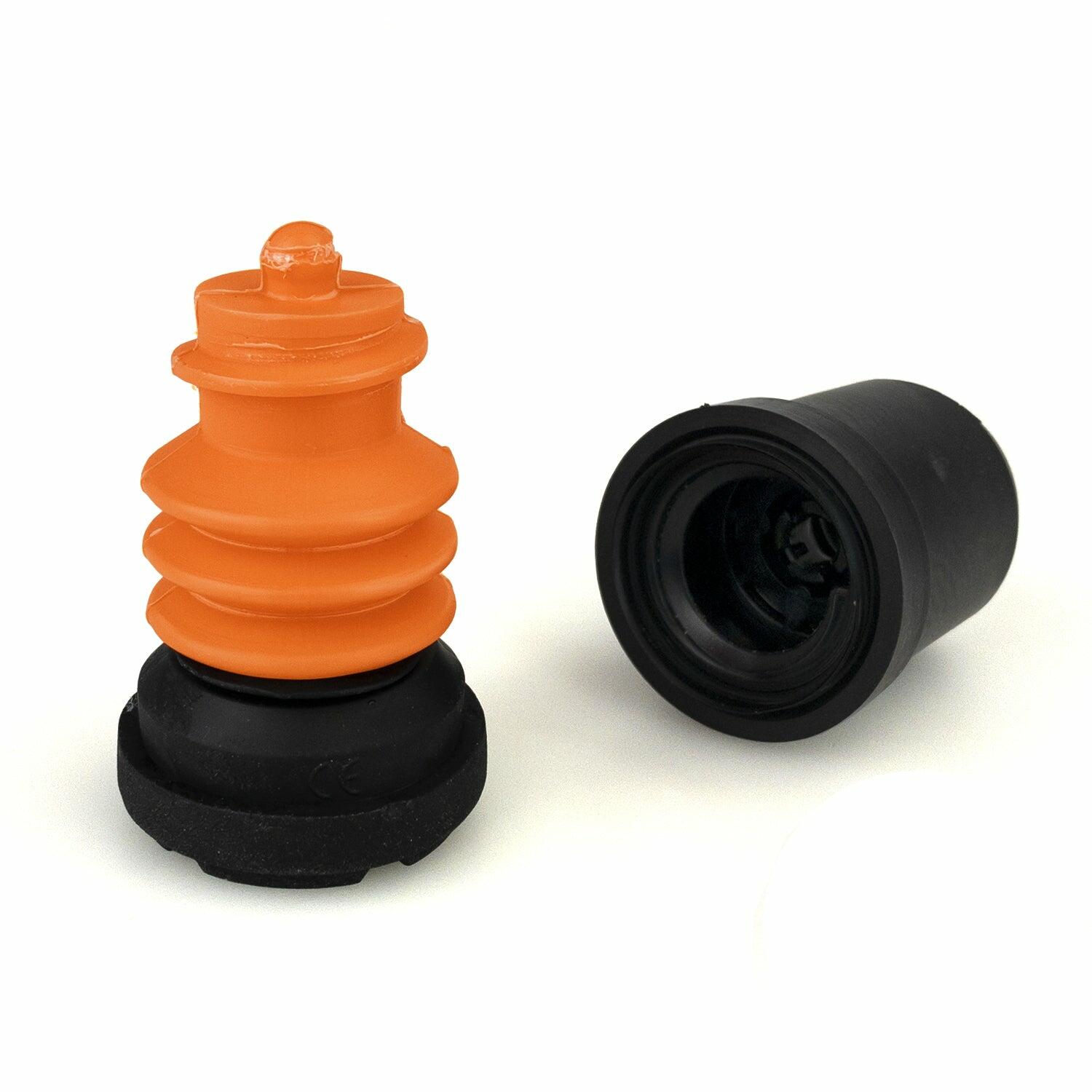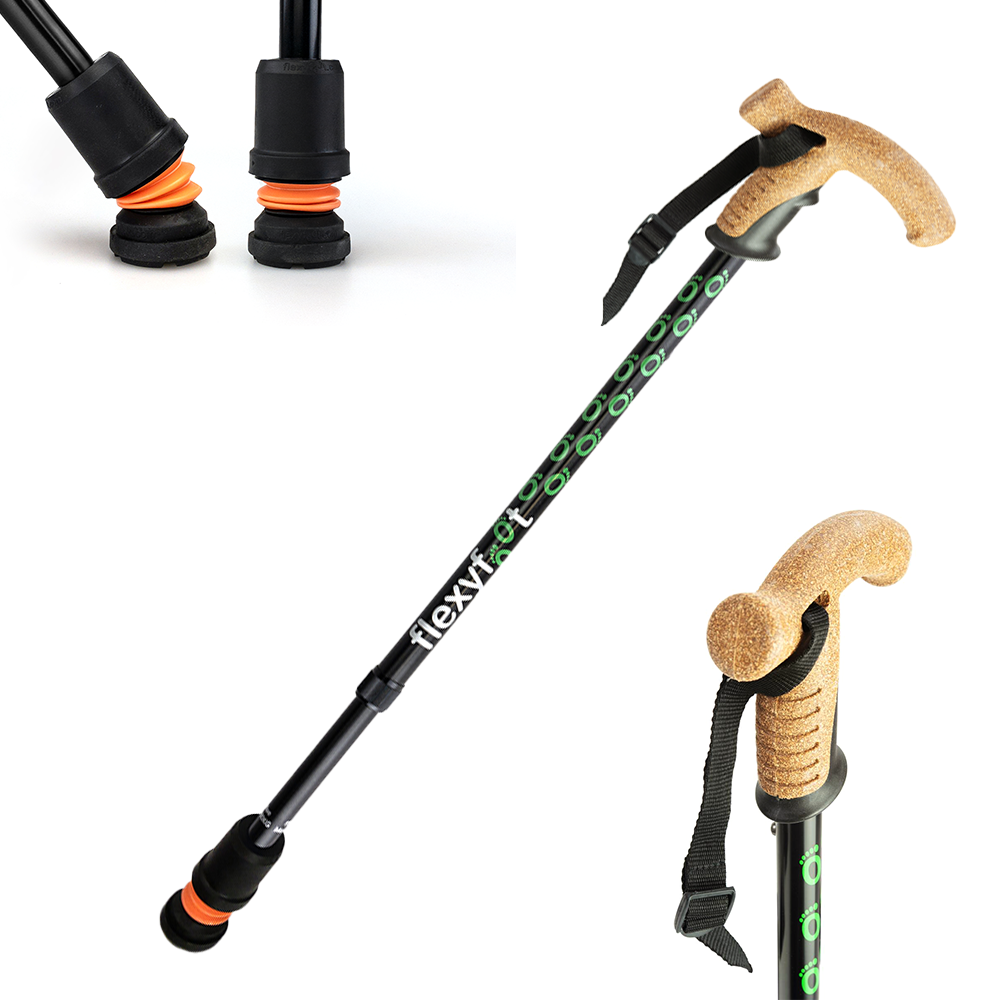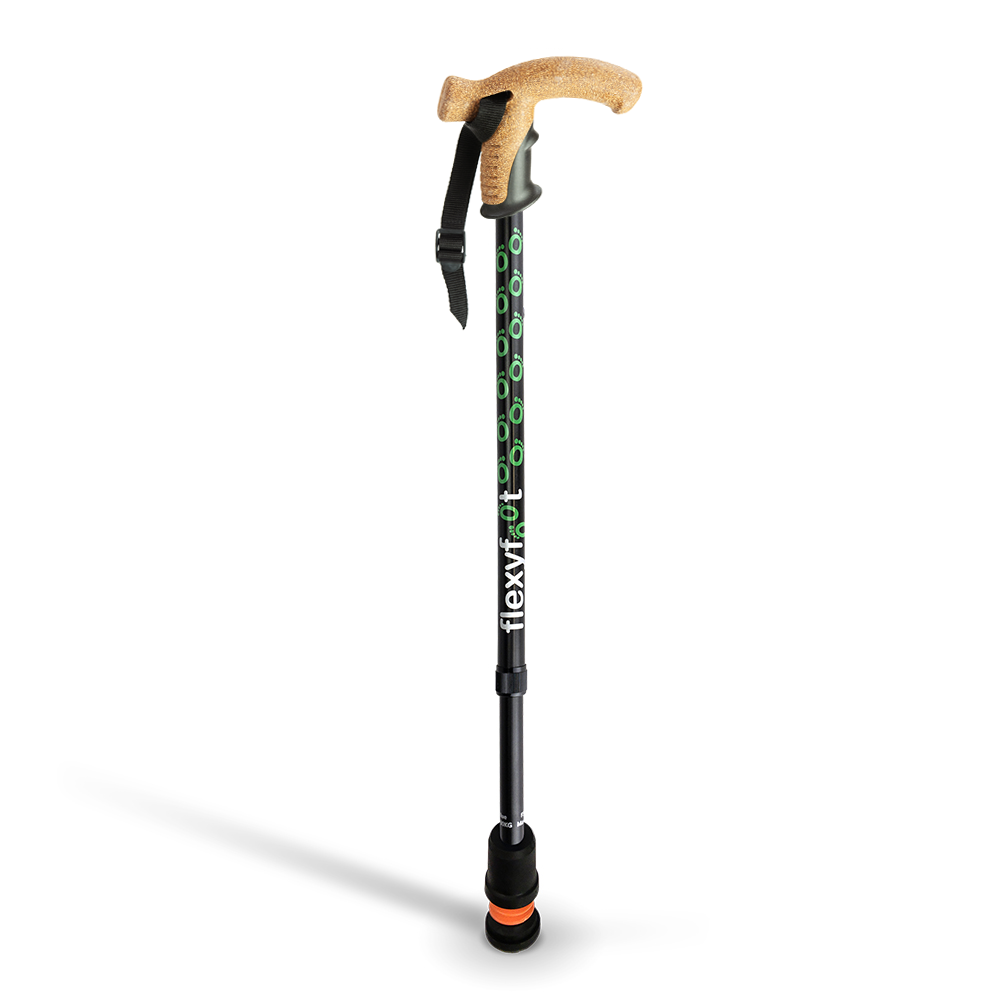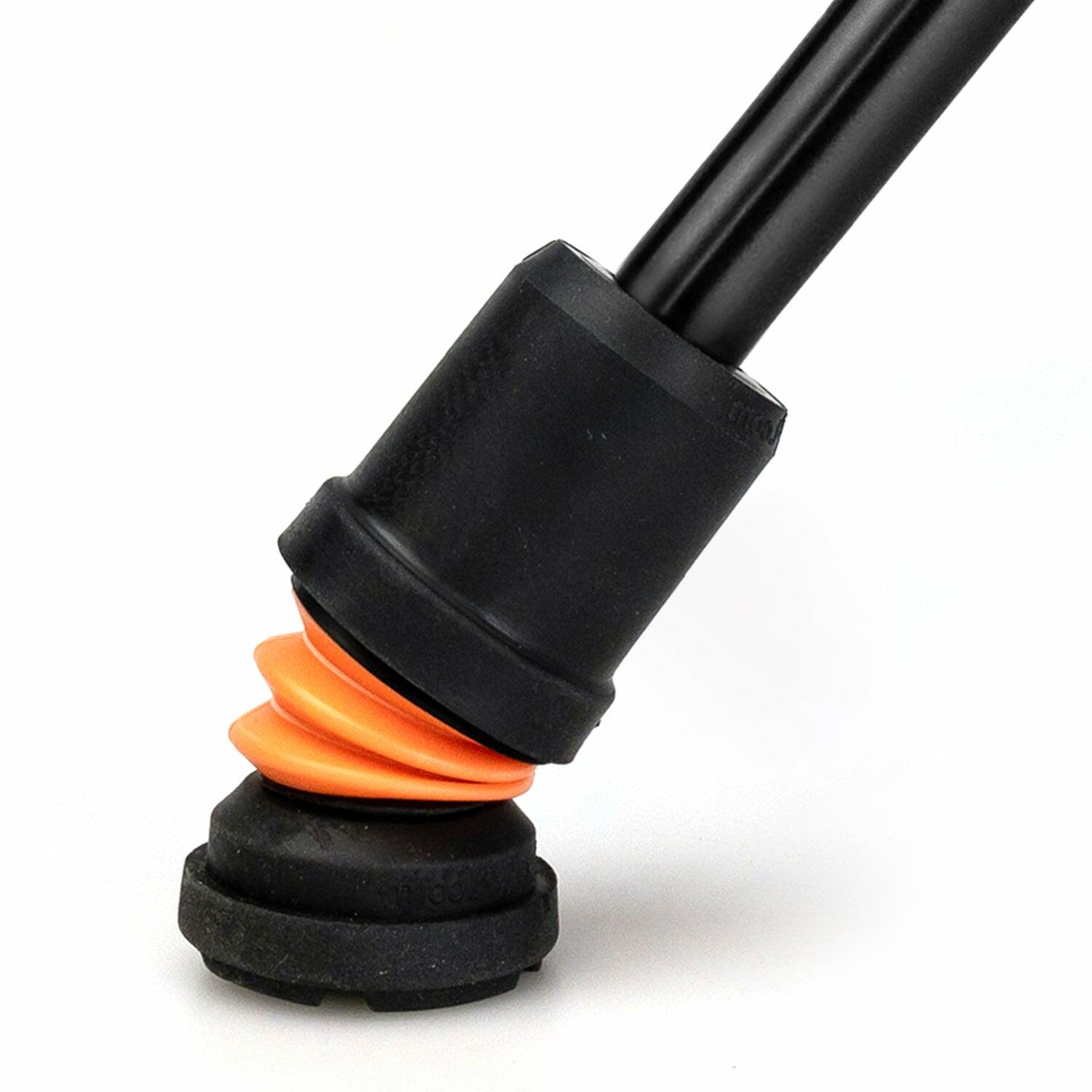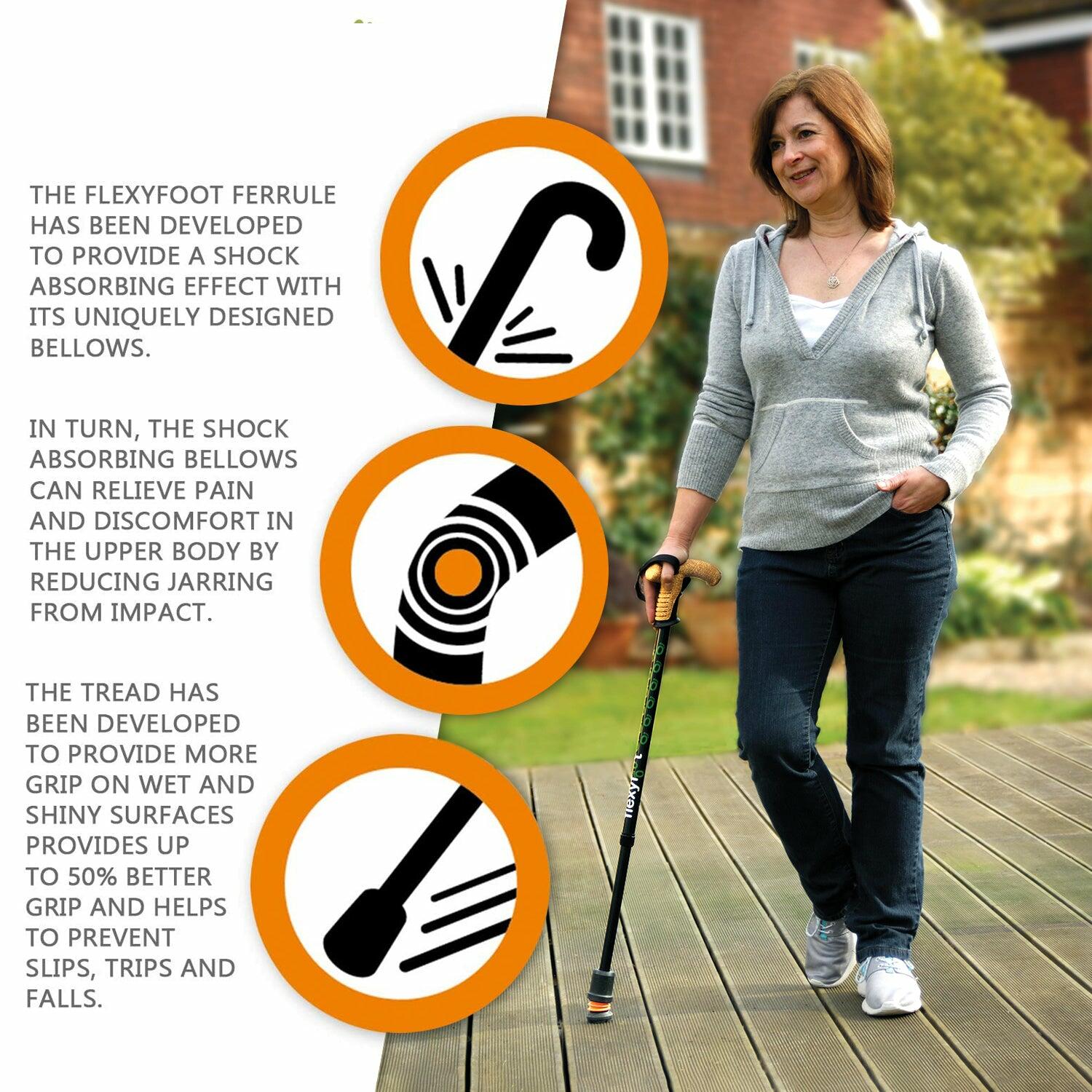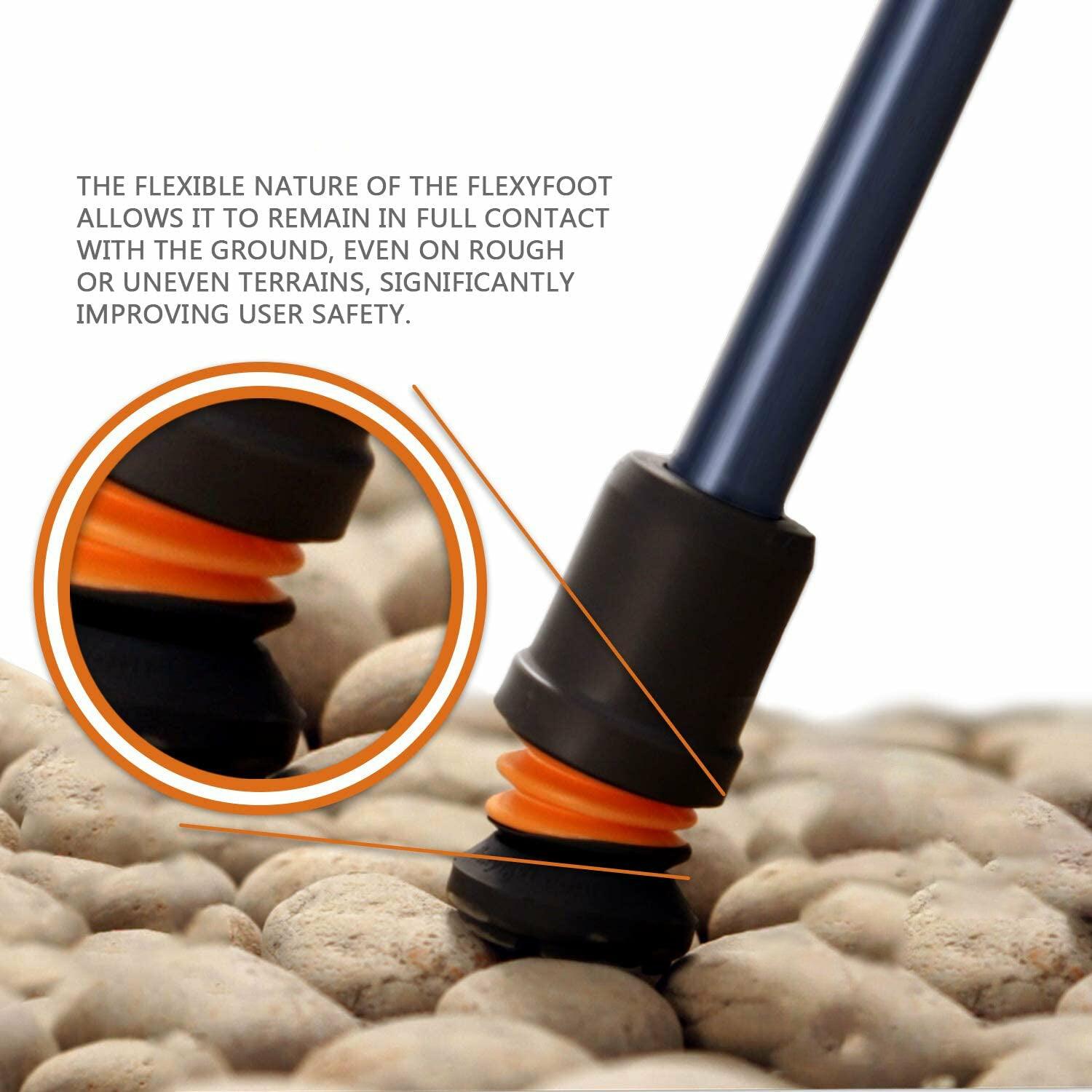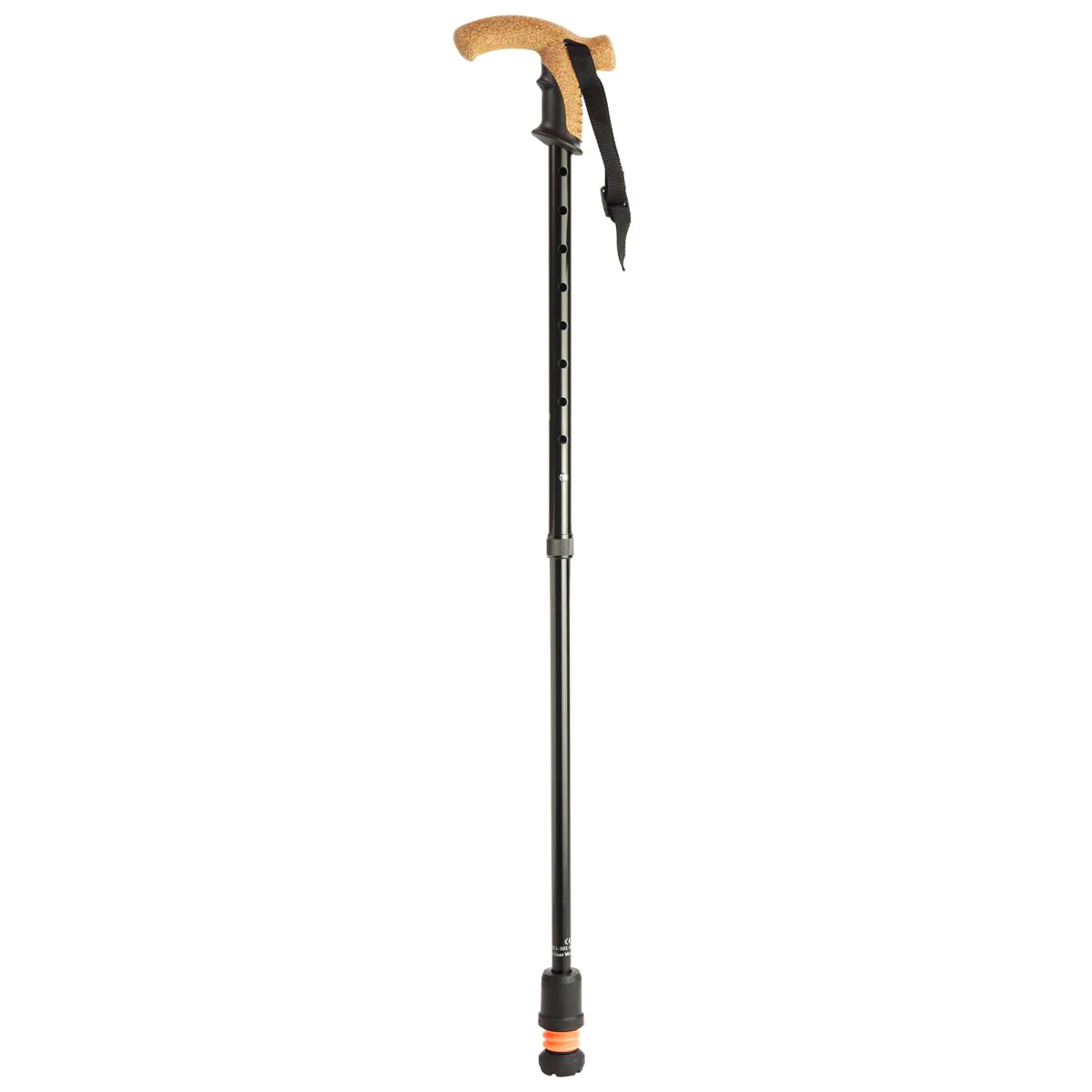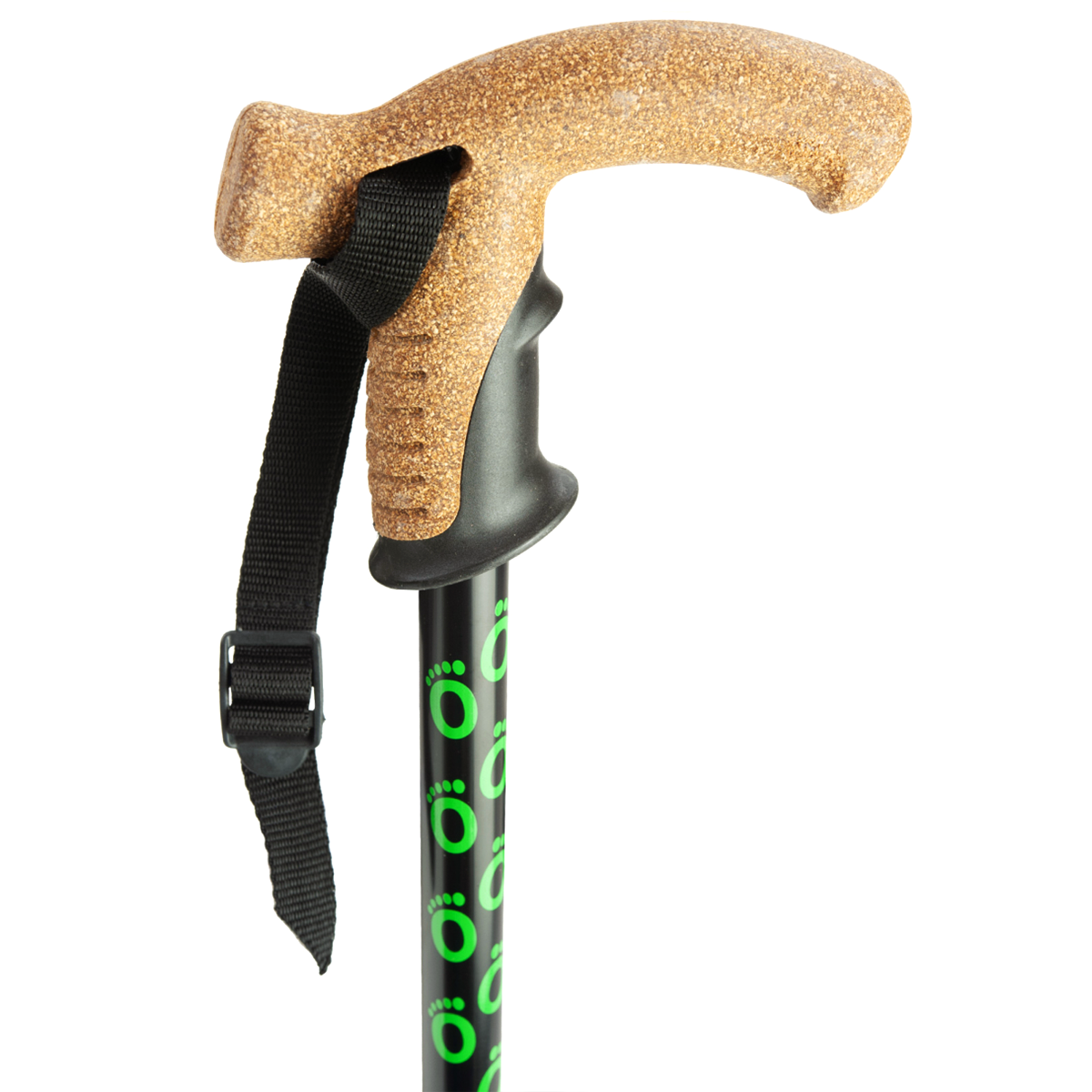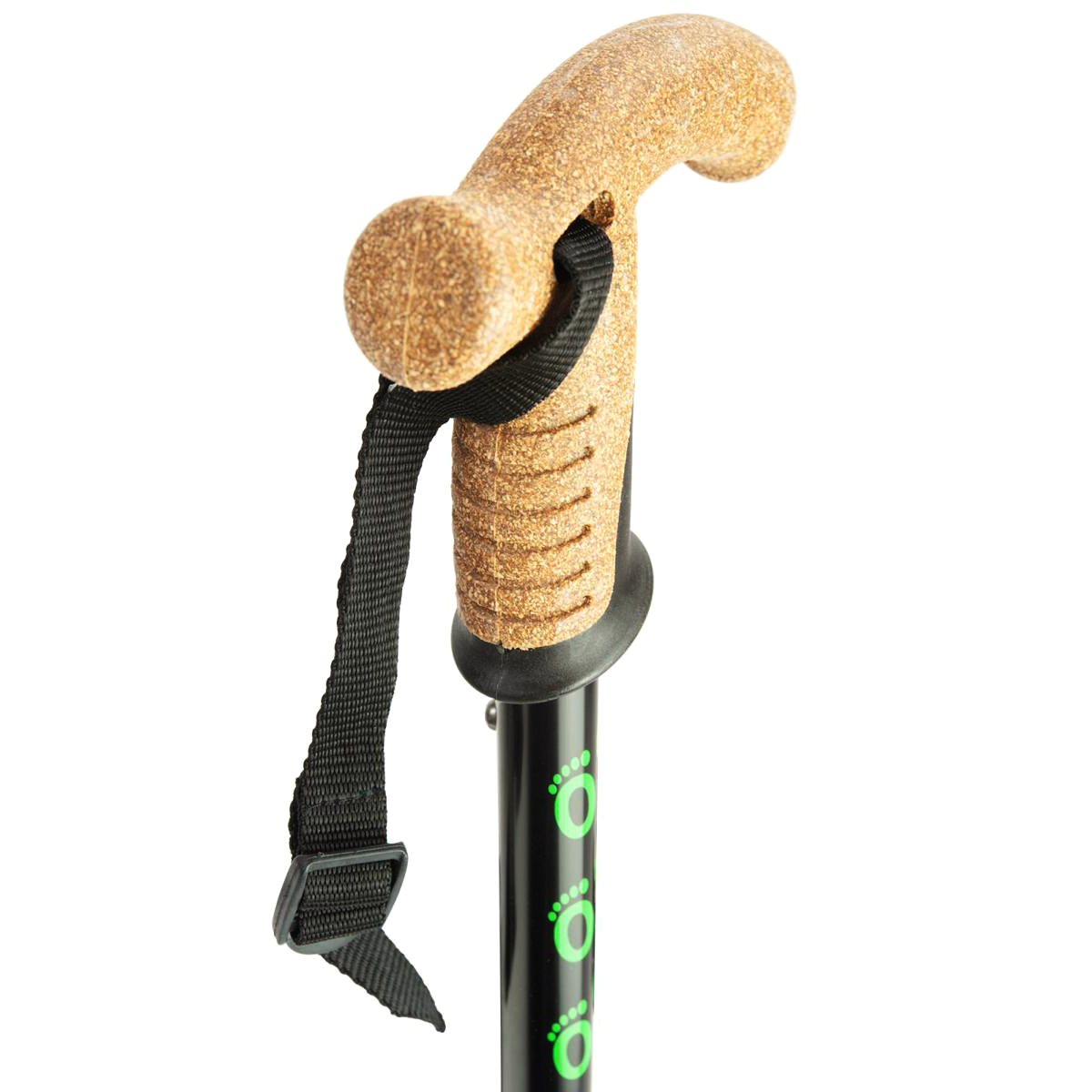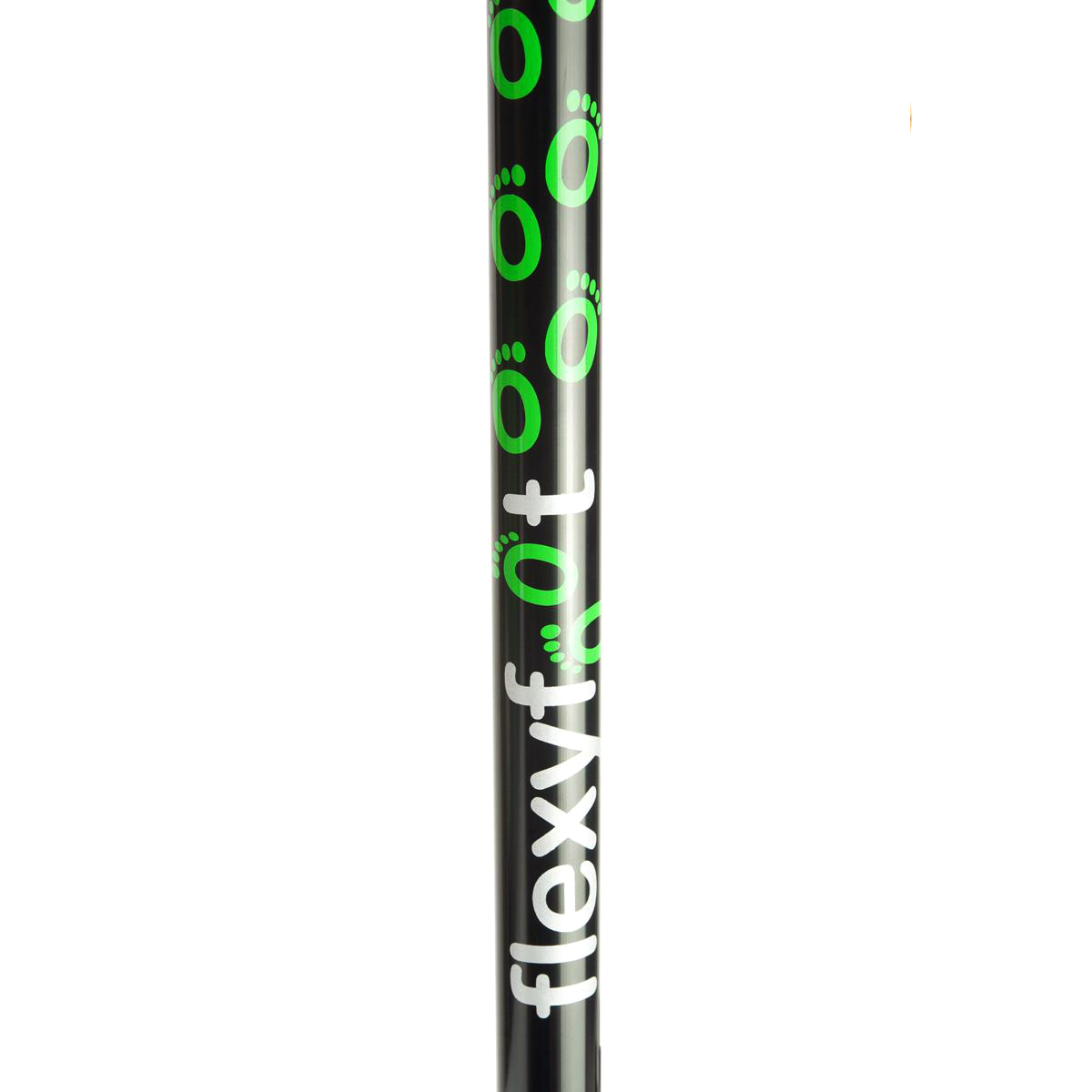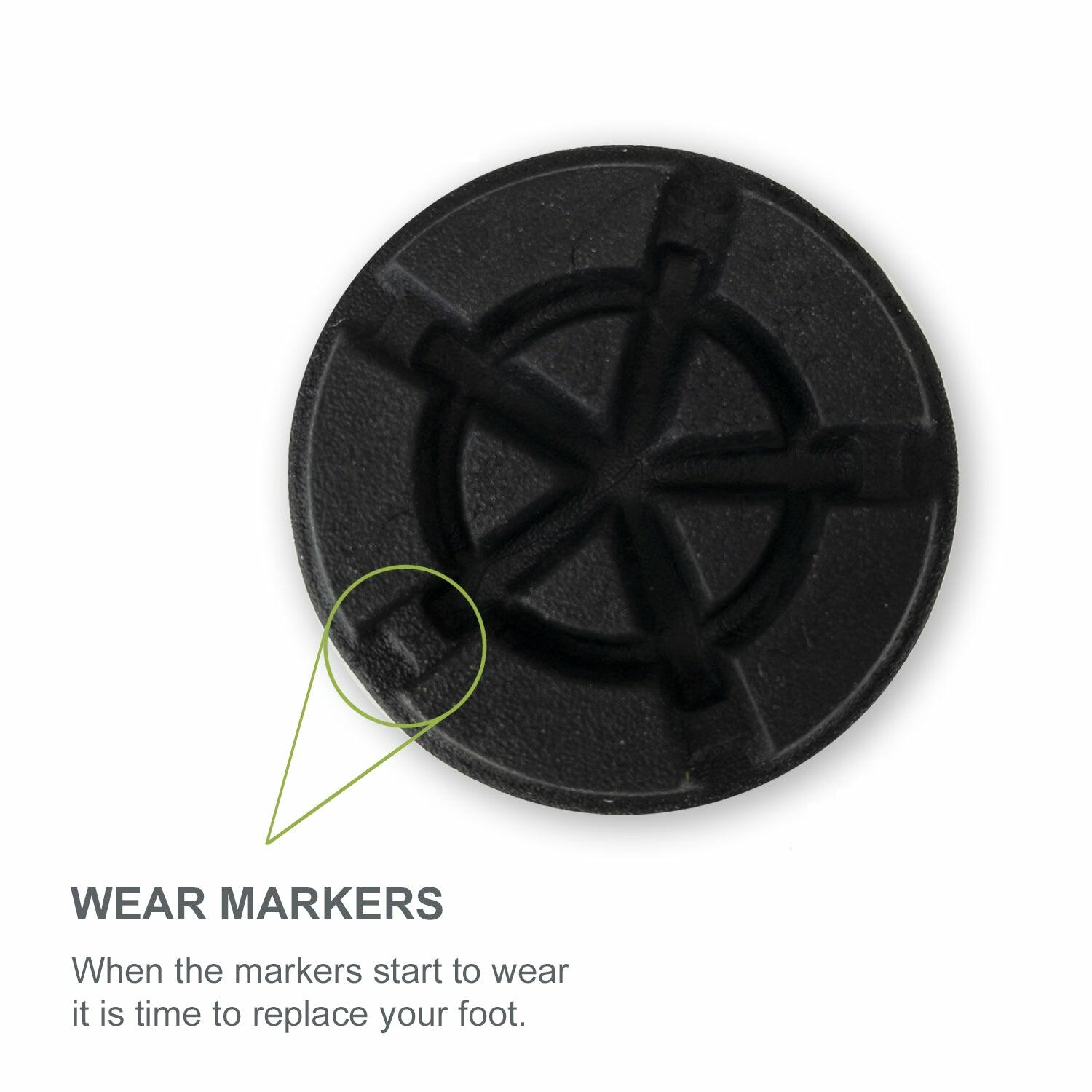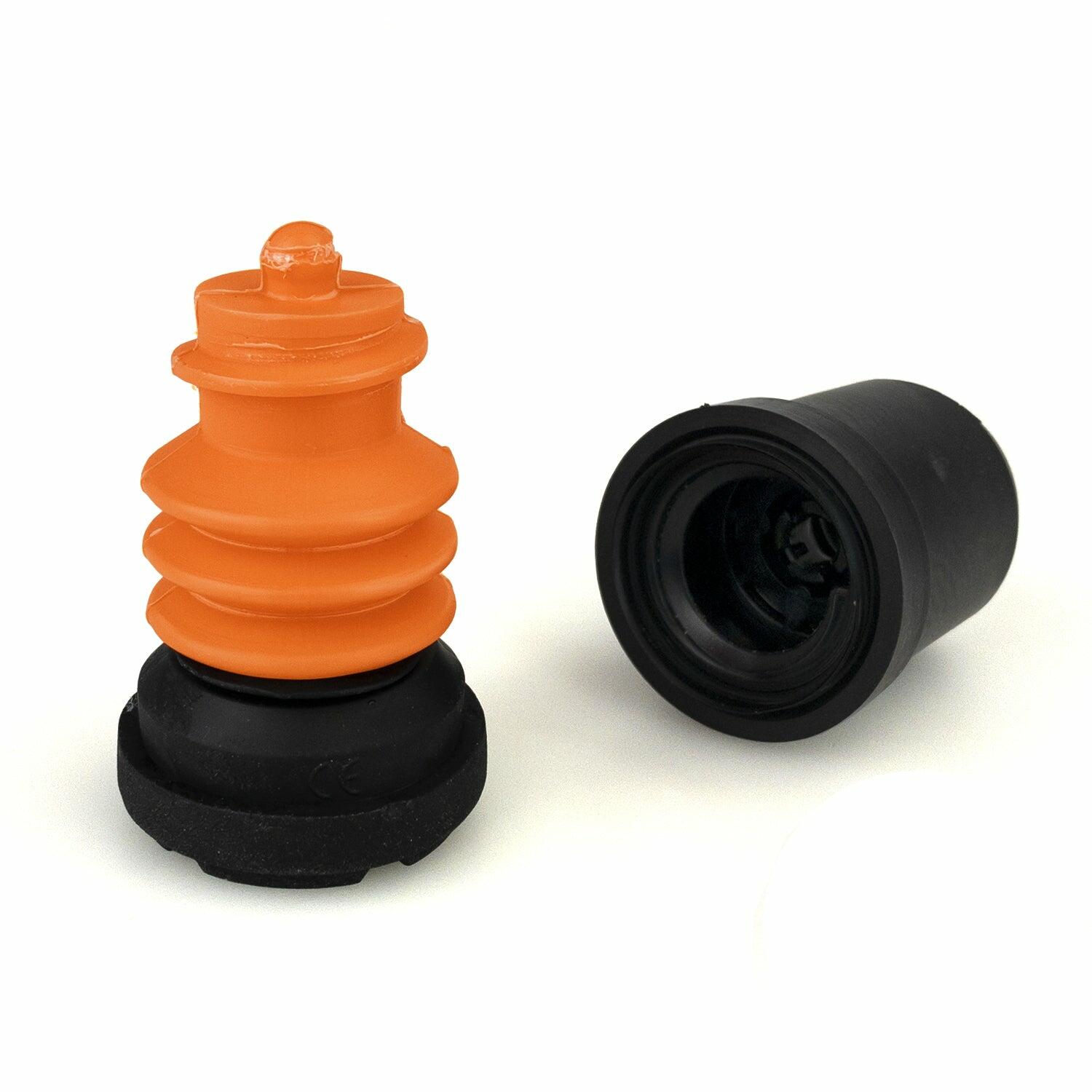 You'll earn 0 reward points with this purchase.
This black Flexyfoot Premium Cork Handle Walking Stick is a functional and attractive stick that is suitable for people that require additional support and balance when walking. It has a number of features that benefit the user when out and about providing real confidence and independence.
The handle is made of breathable cork that keeps the hand cool while the moulded, shaped design offers the user a range of different grip options to best suit their particular requirements.
Furthermore, the walking stick is equipped with the revolutionary, uniquely designed Flexyfoot ferrule. The ferrule has flexible bellows that absorb shock when contact is made with a surface dramatically minimising discomfort in the arm and upper body.
Additionally, the hardwearing foot tread offers up to 50% more grip than a traditional ferrule and remains fully in contact with the ground at all times ensuring maximum traction.
The telescopic walking stick is fully height adjustable allowing the individual to choose the perfect height for their needs.
Technical Information:
Product code: FSC-301-Black
Colour: BLACK
Tested to EN 1134-4-9 static load and fatigue tests
Minimum handle height: 700mm (27.5")
Maximum handle height: 960mm (37.75")
Maximum user weight: 130kg (20.5st)
Product weight: 400g 
Product Reviews
Best walking stick I have used. Grips brilliantly. Handle very comfortable to use. Cushions impact well
Bought these to add to the rest of the wolf clamps I have they are excellent
At first I was a bit sceptical about how much grip this cane would actually provide but it's truly great. I also love the design so much. All in all a great product.
I love the handle its nice to hold,very nice and feel,s strong but not heavy. Would recommend it if i lost mine i would buy again. And for price can't go wrong
I really appreciate this design of walking aid. I need this stick for balance as I have a bad back. The quality of manufacturing is excellent. Most importantly I am only 4' 11' and this is one of the only walking sticks that shortens so that it can be used properly, as using a stick that is too "tall" can cause more problems. Also it looks like an adults stick, as usually short sticks come with Disney/Marvel character motifs!!
Nice walking stick, soft handle, very sturdy and feel safe when using it
The flexibility in the tip makes it more stable and it was reliable for someone with a bit extra weight
Leave a review