Flexyfoot Shock Absorbing Crutch Ferrule - Black - 19mm
< Go Back
Flexyfoot
Flexyfoot Shock Absorbing Crutch Ferrule - Black - 19mm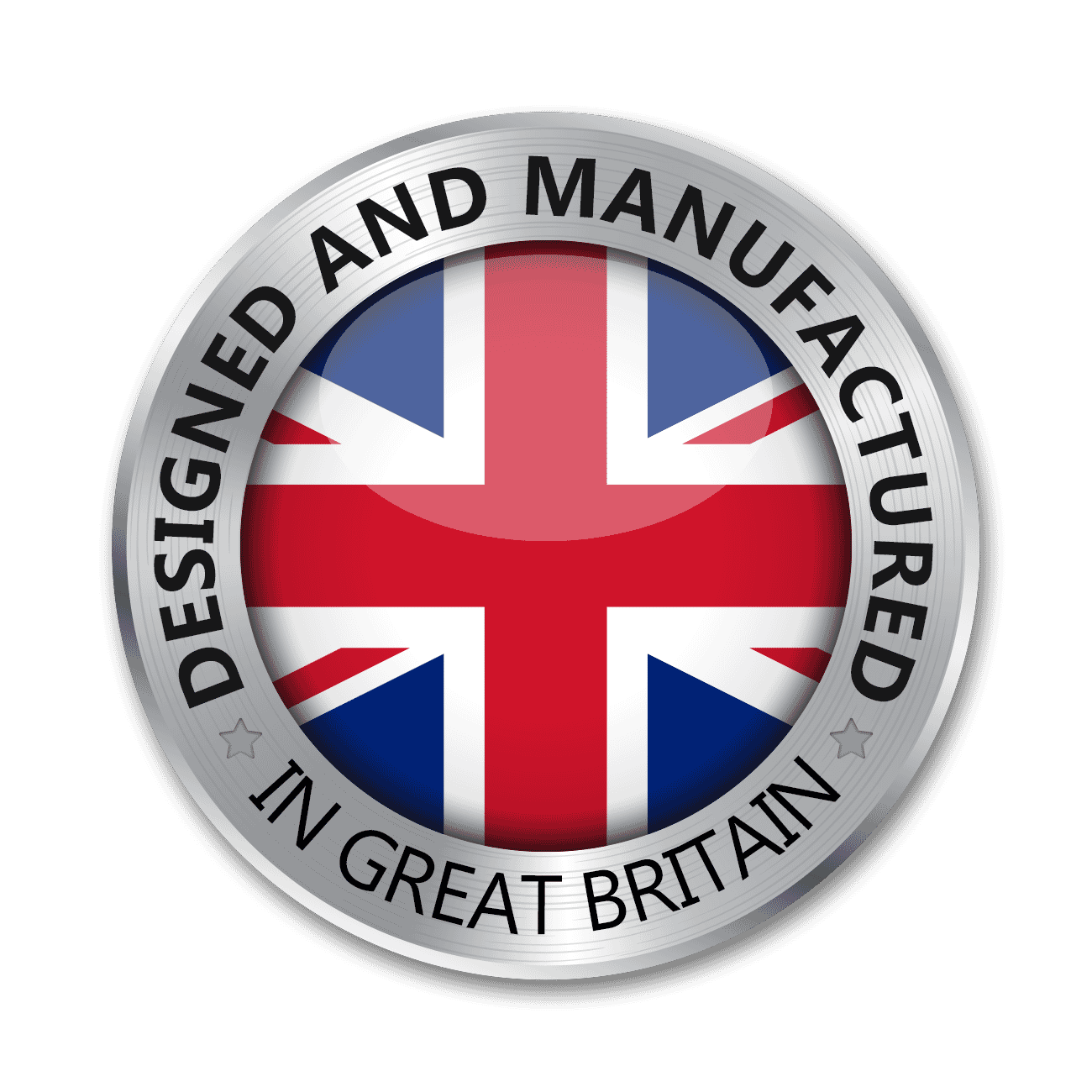 Flexyfoot
Flexyfoot Shock Absorbing Crutch Ferrule - Black - 19mm
SKU: FF19B-03-165B-T
16 reviews
view details
You'll earn 0 reward points with this purchase.
Be one of the first to know!
We're sorry we're out of stock but we can let you know as soon as it's available if you enter your email address below.
£8.75
with VAT Relief
VAT Relief
What is Disabled VAT Relief?
VAT relief means disabled and chronically ill people are exempt from paying VAT on items purchased. This means they pay 0% VAT and therefore save money.
Who is eligible for VAT relief?
To be eligible for VAT relief the government state you have to fit the following criteria:
Charities: Simply provide your charity number.
A person is 'chronically sick or disabled' if he/she is a person:
With a physical or mental impairment which has a long-term and substantial adverse effect upon his/her ability to carry out everyday activities; with a condition which the medical profession treats as a chronic sickness, such as diabetes; or
Who is terminally ill.
Important Note: It does NOT include a frail elderly person who is otherwise able-bodied or any person who is only temporarily disabled or incapacitated, such as with a broken limb.
A must-have for those who rely on crutches, this is the Flexyfoot Shock Absorbing Ferrule for Crutches in black 19mm. Its unique design provides 50% more grip and traction compared to traditional rubber ferrules, ensuring stability and reliability while using crutches.
 The built-in bellows absorb shock and reduce discomfort in the upper body, making it easier to move around. 
The ferrule's flexibility guarantees constant floor contact, improving grip and safety even on rough terrain. 
Compatible with most conventional crutches, this versatile accessory is a smart investment for anyone needing extra support and comfort.
 
Technical Information:
Product code: 

FFC25B-03-165B

Diameter: 25mm (0.98")
Ferrule weight: 80g
Maximum user weight: 130kg (20.5st)
Tested to: 
ISO FDIS 24415-1:2009 Tips for assistive products for walking - Requirements and test methods - Part 1: Friction of tips & BS ISO 24415-2 Tips for assistive products for walking - Requirements and test methods - Part 2: Durability of tips for crutches
Product Reviews
This is a brilliant shock absorbing end for my stick. I'm young (ish) and still quite active- this has reduced my shoulder pain for using my stick constantly. As it also has a moveable bottom on it if you are going up/ down slopes it sticks flat to the ground.
Really good product much better than standard type . Good non slip grip
This is my second, I left the first in A taxi. I do put a lot of weight on my walking stick when I walk so it is essential it gives me a firm grip. The Flexyfoot achieves that and more Particularly when it is wet. It is obviously a little heavier than a normal ferrule but I do not find that to be a problem. I personally took an extra 0.5 inch off the stick beyond that suggested to reproduce the same
Really worked for me, eased pain in my shoulders from using my walking stick.
Does not slip on uneven surfaces easy to fit
Until I found this on Amazon, I wasn't aware of its existence! For anyone using a stick to walk on a daily or regular, this is brilliant! It's a shock absorber and a swivel, which means you can turn it without losing contact with the ground. The shock absorbing feature removes the ache in your elbow from the recoil thud every time you put it down between steps. Downside, you have to physically cut wooden sticks to accommodate the length. On telescopic sticks, you merely click the stick shorter. Great invention. The grip is renewable without any more alteration to the stick.
Stays in contact with the ground longer, good for uneven ground and some shock absorption
Work really well. Don't seem to slip like the others. Also stops the pressure through the arms. Definitely worth it.
I bought these ferrules because the grey ferrules which usually come with crutches &/or walking sticks are useless really & slip out from under you so easily. I tried some black "nobbly" ferrules which were great at first but had worn flat within a week! I have a rare neuroimmunological disease called Transverse Myelitis & one of the issues I have as a result of this makes my left leg "switch off" & it will go out from under me if I need to depend on my sticks to try to keep me up, however the original ferrules did nothing to help me & in fact made it worse by slipping out from under me which results in my falling over. These stick ferrules however are amazing! I have not fallen over as a result of these at all they have, in fact saved me on many occasions, they are SO sturdy! I put a lot of weight through my sticks (my Dr. says I "walk on my hands") so I need a dependable walking stick & ferrule. I cannot recommend these ones high enough, they're fantastic. I bought the ferrules a year ago now & I genuinely cannot find any sign of them being worn down... at all! The only problem I have is that now time has gone on the orange shock absorber part "clicks" as it opens, when you take your weight off the stick. I'm considering putting some WD40 on it with a cloth so there isn't any excess "run off" from it, hopefully that will sort it? Even so, it's a small price to pay for your safety.
I am new to using crutches, having hurt my knee recently, and will need to use them for the foreseeable future. These ferrules have made the past few weeks tolerable while hobbling around on holiday as it is making my crutches easier & more comfortable to use. I do wish they were slightly cheaper...at 1/3 the cost of the crutches I think they are a tad expensive, but I wouldn't want to be without them.
These ferrules are brilliant. They are pricey however they are worth it. The only difficulty I had was getting them on to my crutches even though I had sought help from the seller to get the right size for my particular brand of crutch. I am not sure they should be as tight as they are as it took both my son and husband to get them on for me. Once on though I have never looked back. Being a full time crutch user for eight years I instantly felt the difference these were gong to make in my life. It is like walking on air! My wrists, elbows and shoulders have really thanked me for this purchase. They were always so very achy and I felt the jolt of every step through them. I am not saying these have been the absolute cure for this extra pain I was suffering they have however certainly reduced it from what it was. One of the big questions for me was were they going to hold up to being good on slippy surfaces and I am glad to say they are. I am fair impressed. If I have slipped once or twice since having them that has been all in comparison to standard ferrules where I find I can slip several times in a day. I can now walk with a bit more confidence. Will I be buying again? As long as I still need my crutches I will be. The downside? Cost. They are a big investment at their current cost especially if you are on low income. I think it is the cost that would put people off purchasing. It was what was putting me off initially but I am glad I eventually went for it. An improvement that I think the manufacturers could make is with orange rings, I wish you could order them in different colours or just plain black. I have mine on blackberry coloured crutches and the orange look so ugly. Don't let that put you off though it's only aesthetics.
Very Comfortable and stable
I purchased this walking stick ferrule for a newly acquired walking stick. It's easy to fit and very reliable. This walking stick ferrule is in my opinion the best ever. It eliminates 99% of the potential forward slipping of the walking stick (how many of you walking stick users have encountered this potentially dangerous issue). This issue is pretty much eliminated due to the way the ferrule foot always sits flat and firmly on the ground no matter what the incident angle of the walking stick is at whilst walking. My wife has had one on her walking stick for over a year and although the concertina section has compressed somewhat it still works brilliantly. A bonus for this ferrule is that you can buy just the bottom concertina section should it need replacing. I know you can buy cheaper ferrules, But I don't think you can buy better. I highly recommend this walking stick ferrule to anyone who uses a walking stick.
Very stable, great damping and easy to fit. Makes walking with crutches far more comfortable without loss of safety, slipping and stability.
I use 2 crutches every day and these really help with stability and shock absorption. A bit pricey and of course they do wear out but I personally find these are worth the spend.
Fast delivery and good product.
Leave a review