Flexyfoot Premium Oval Handle Walking Stick - Blue
< Go Back
Flexyfoot
Flexyfoot Premium Oval Handle Walking Stick - Blue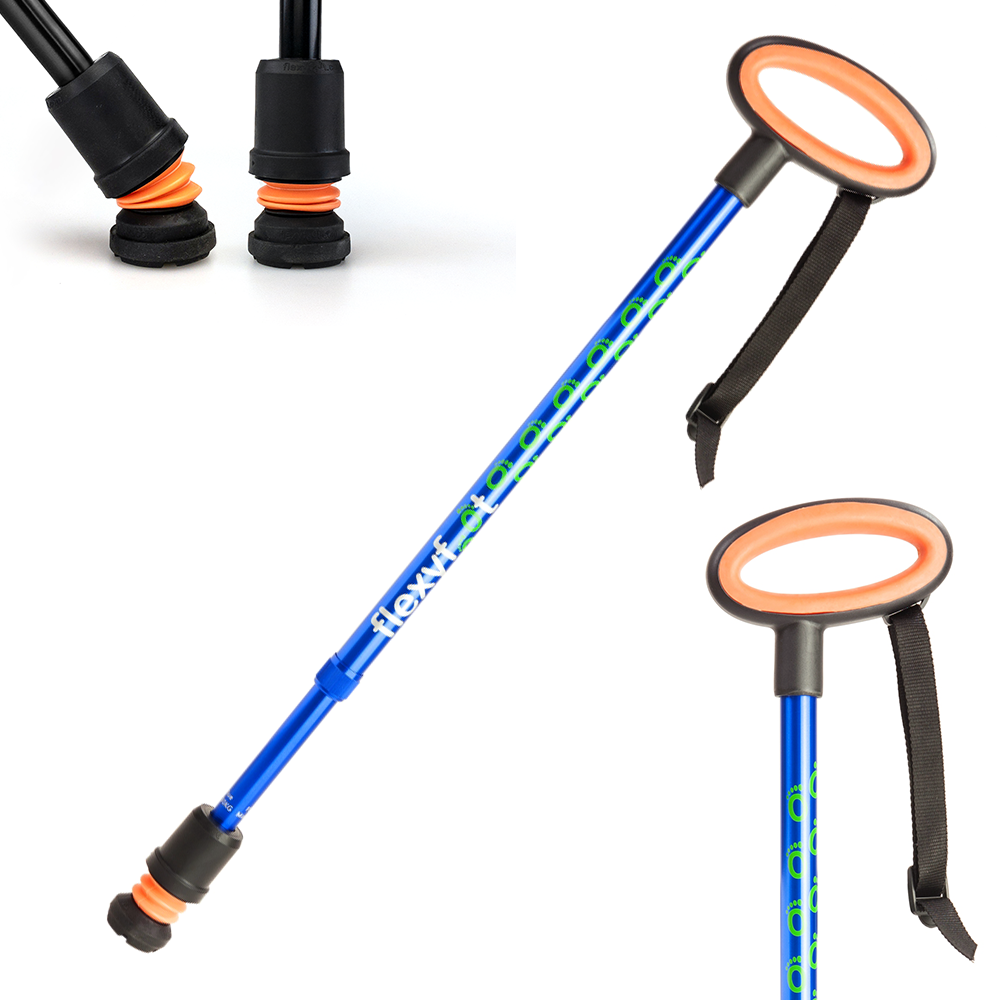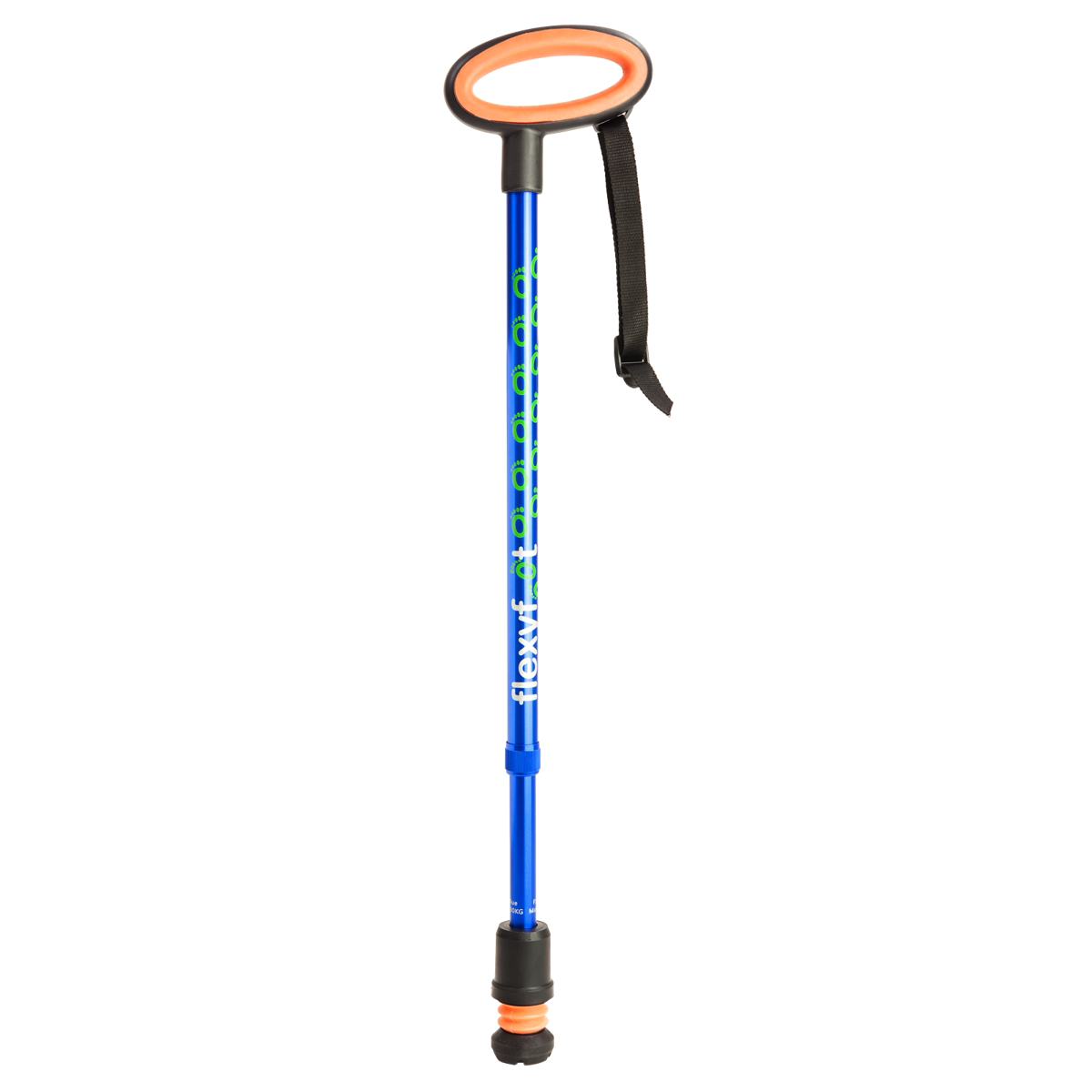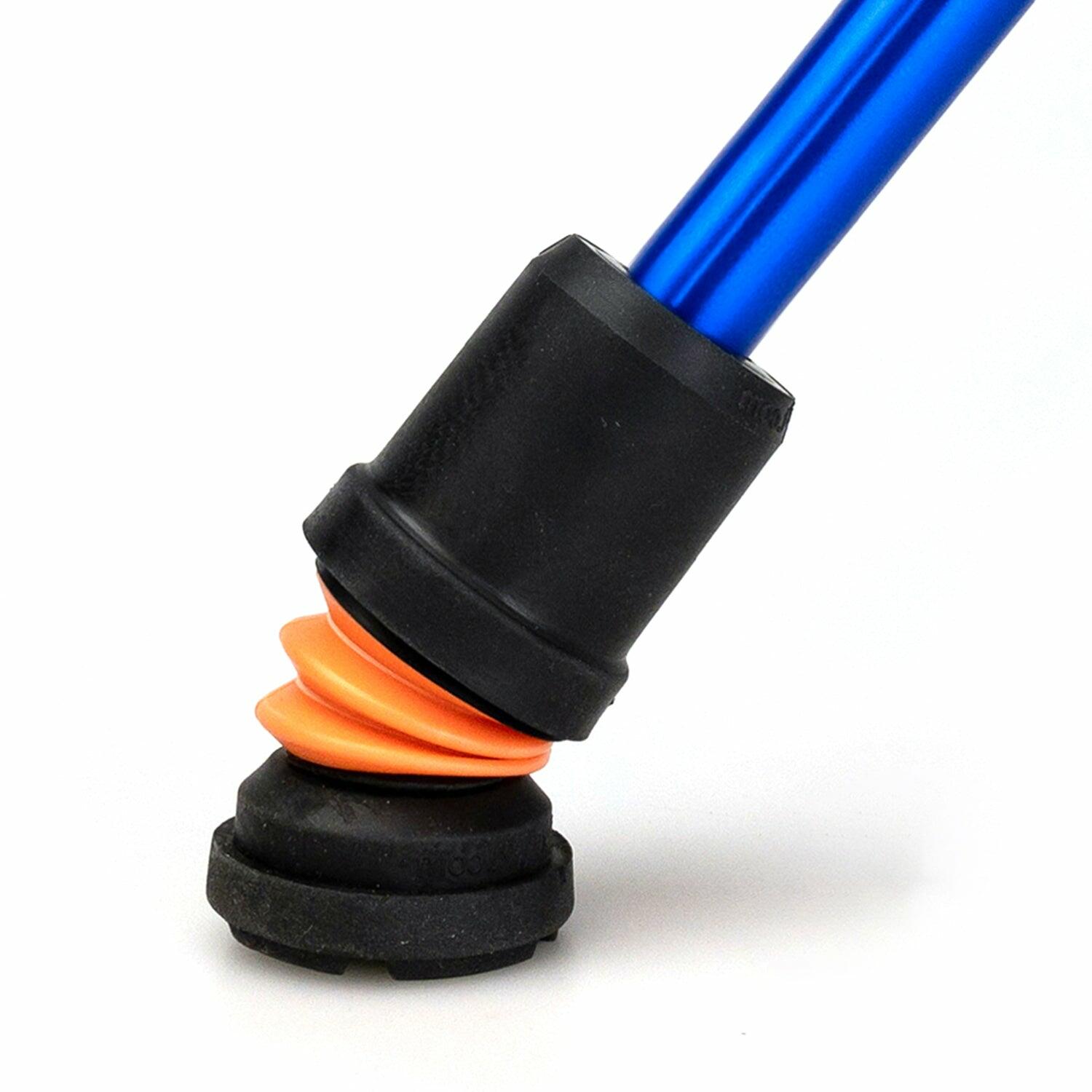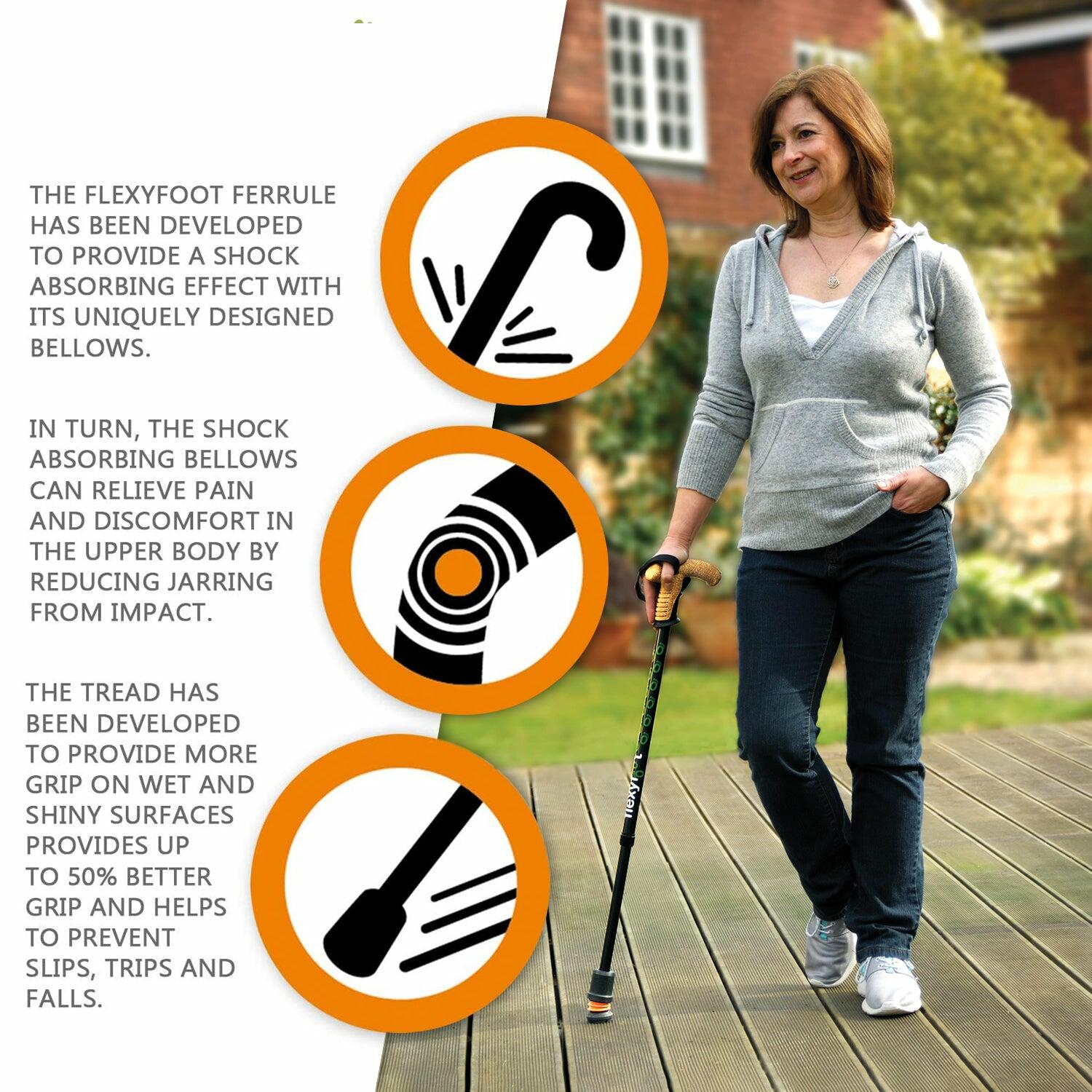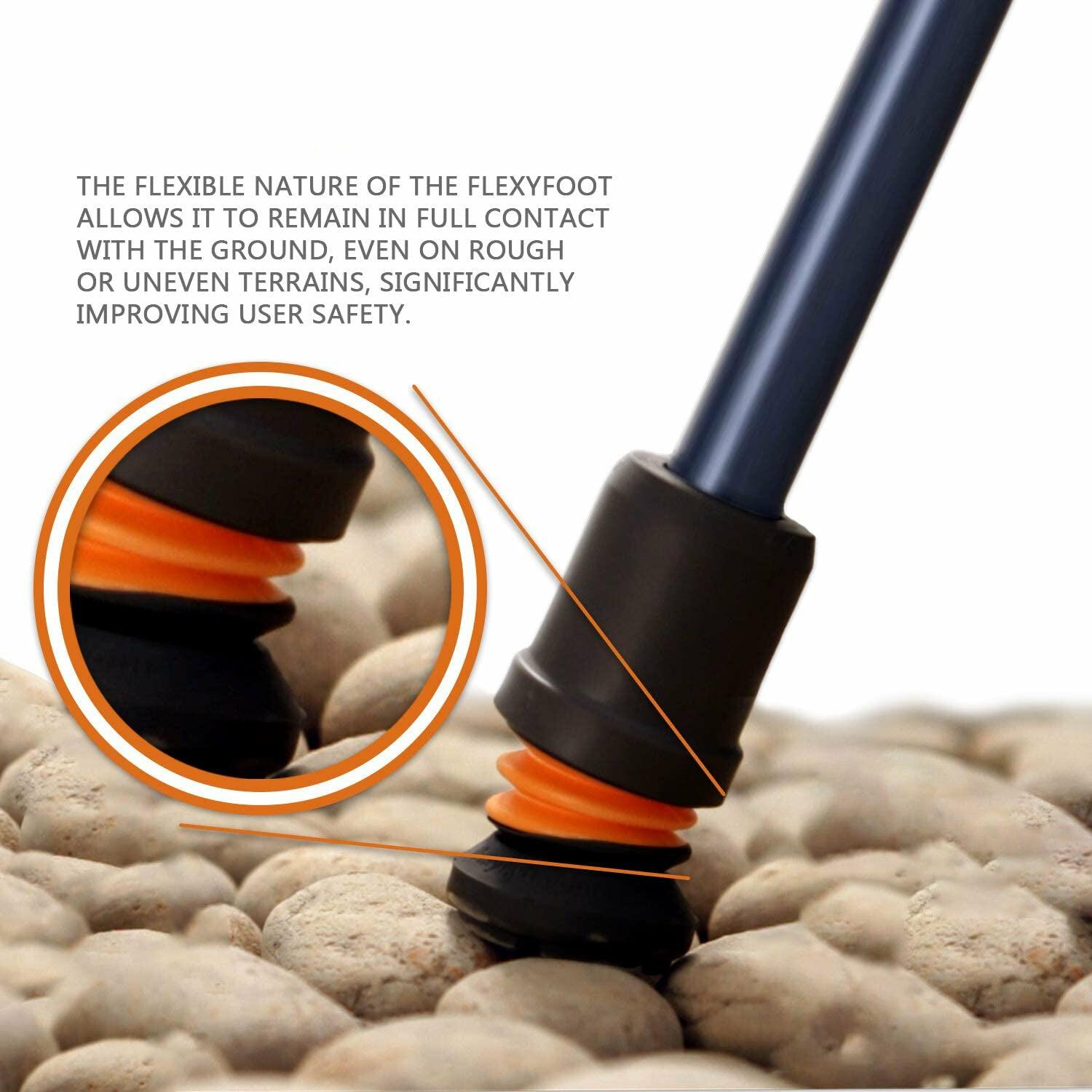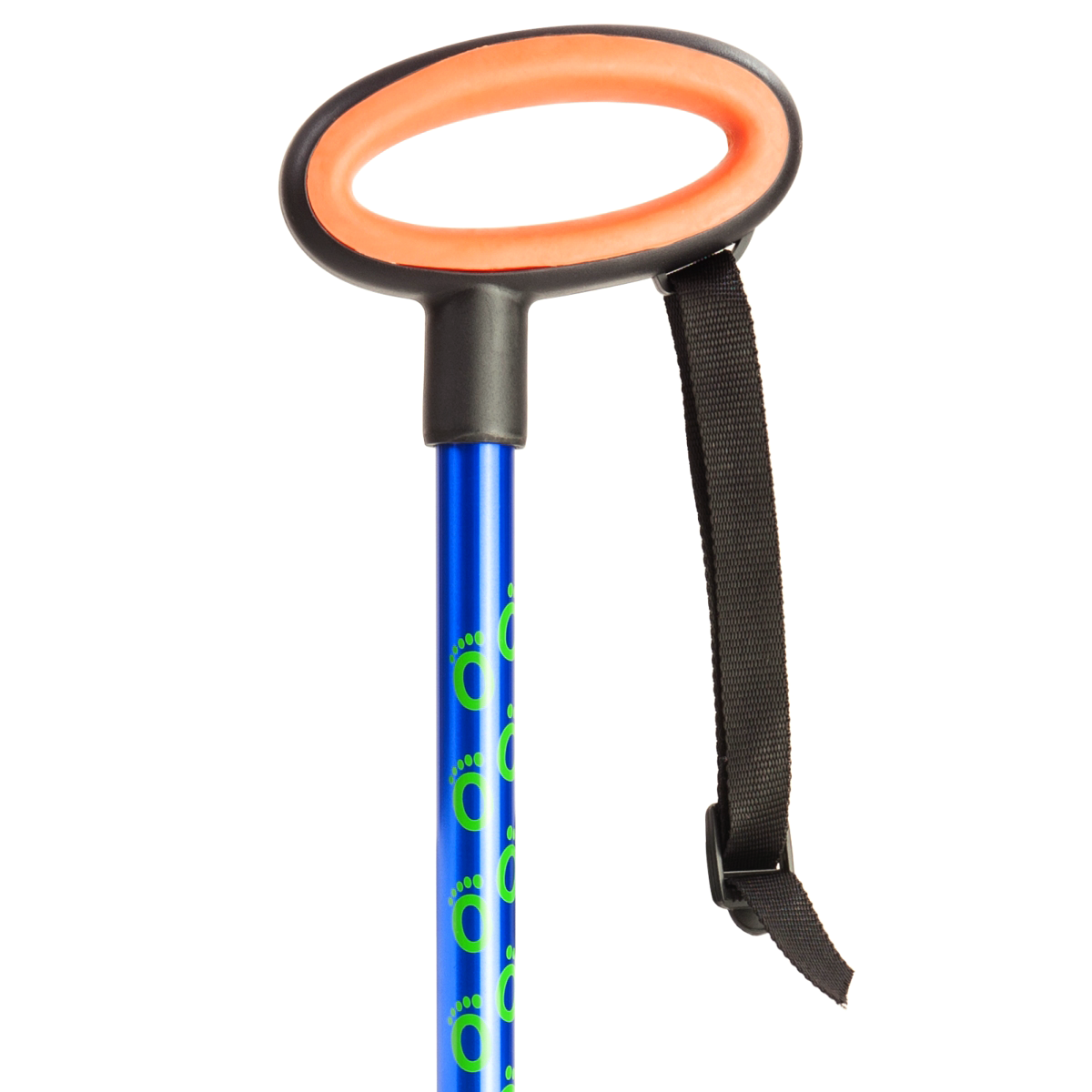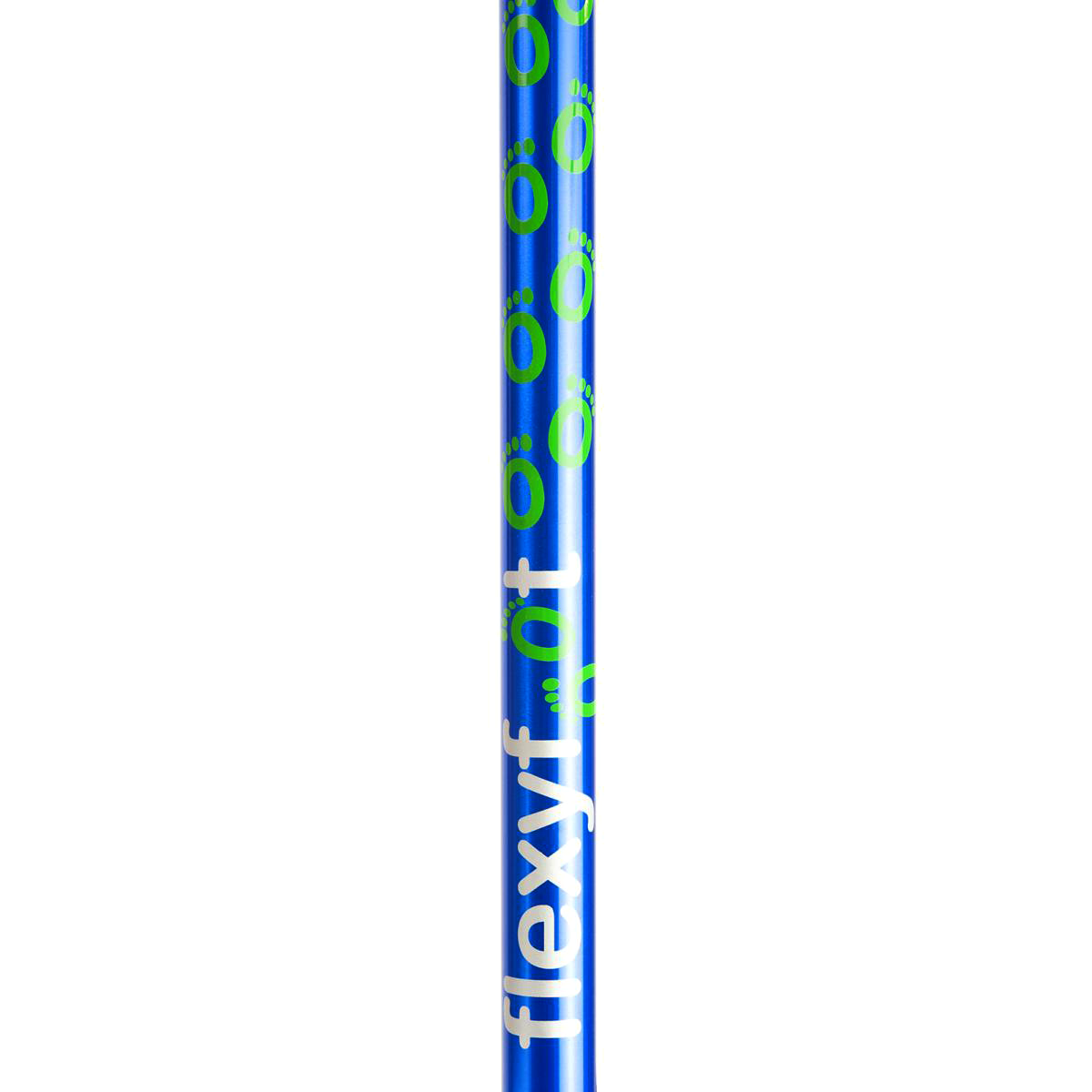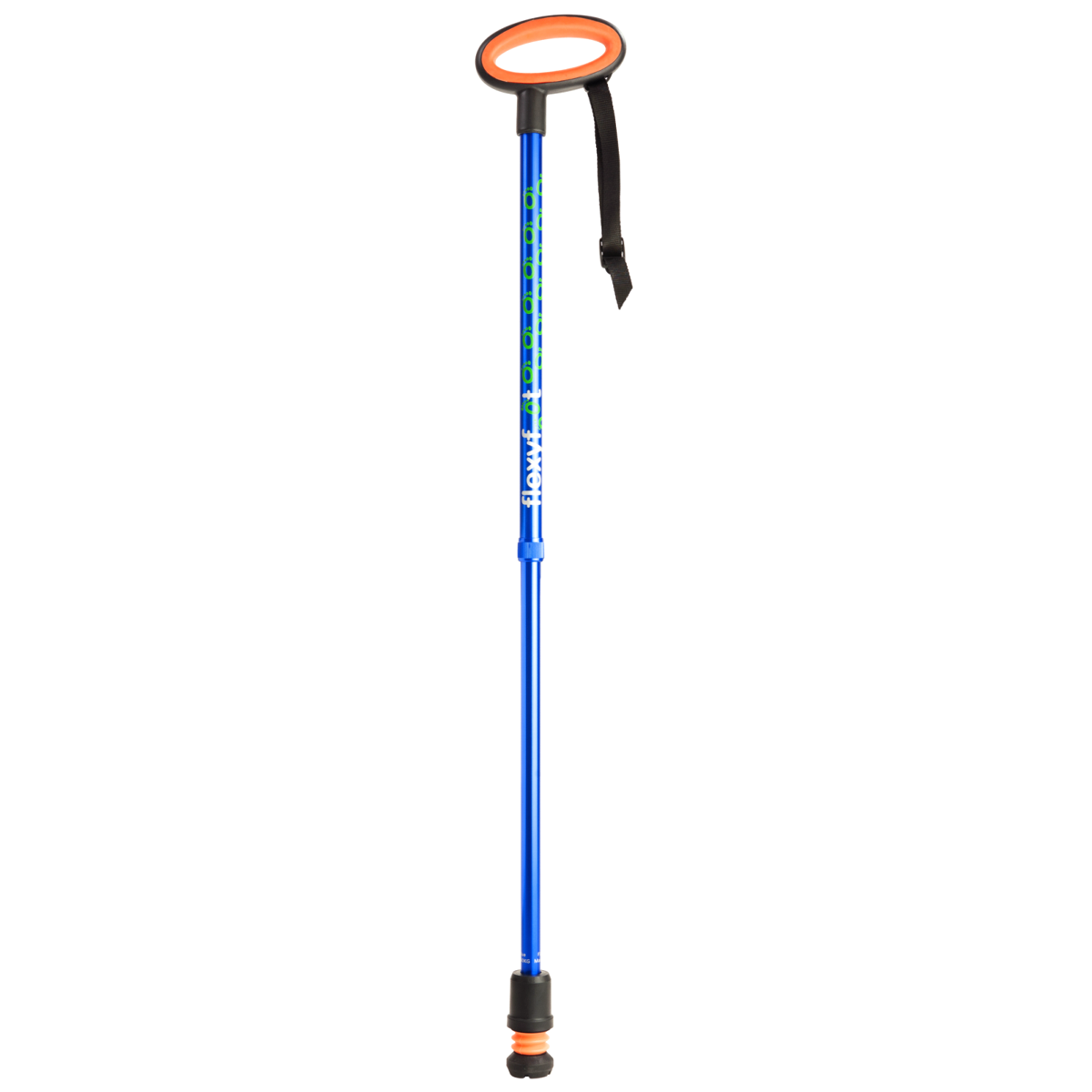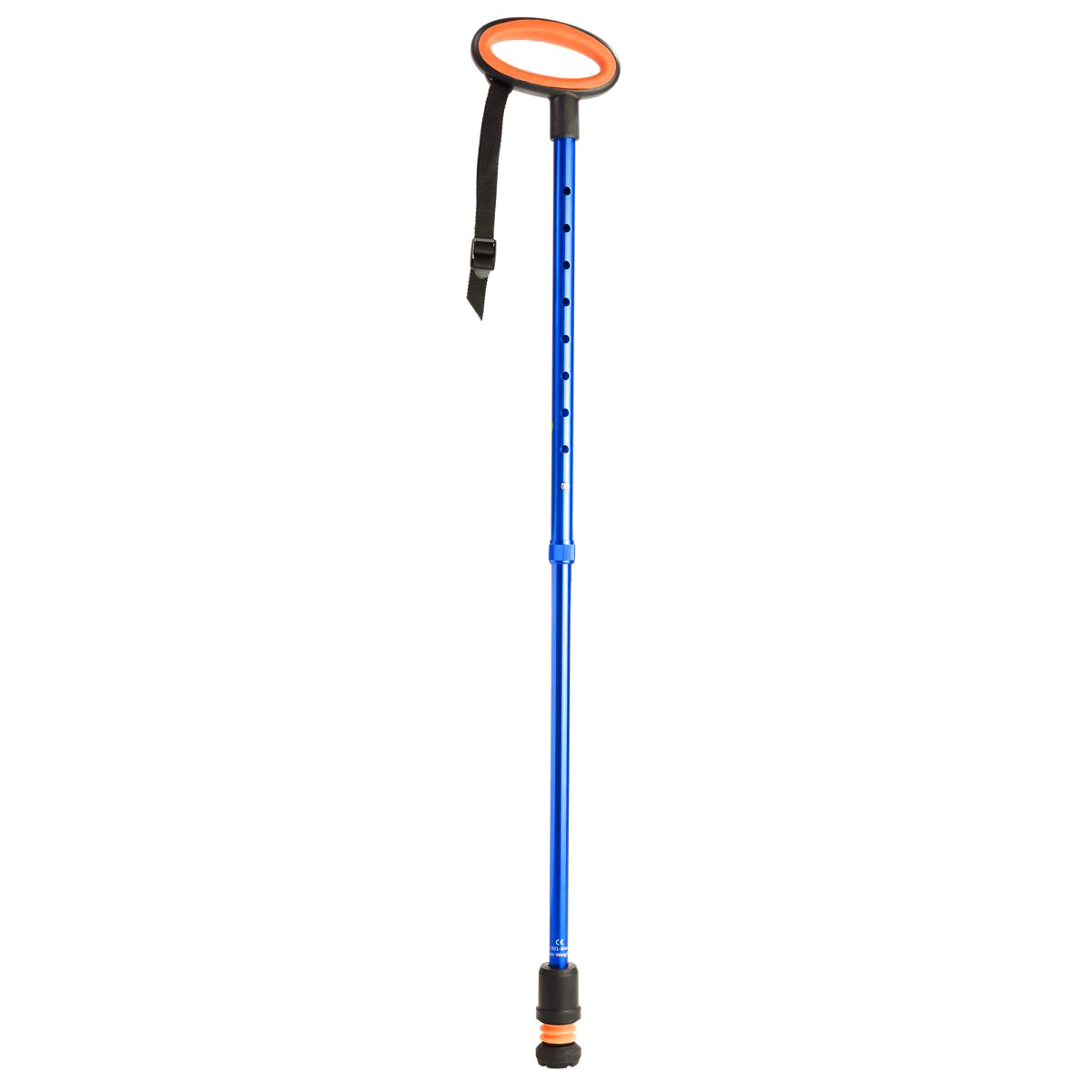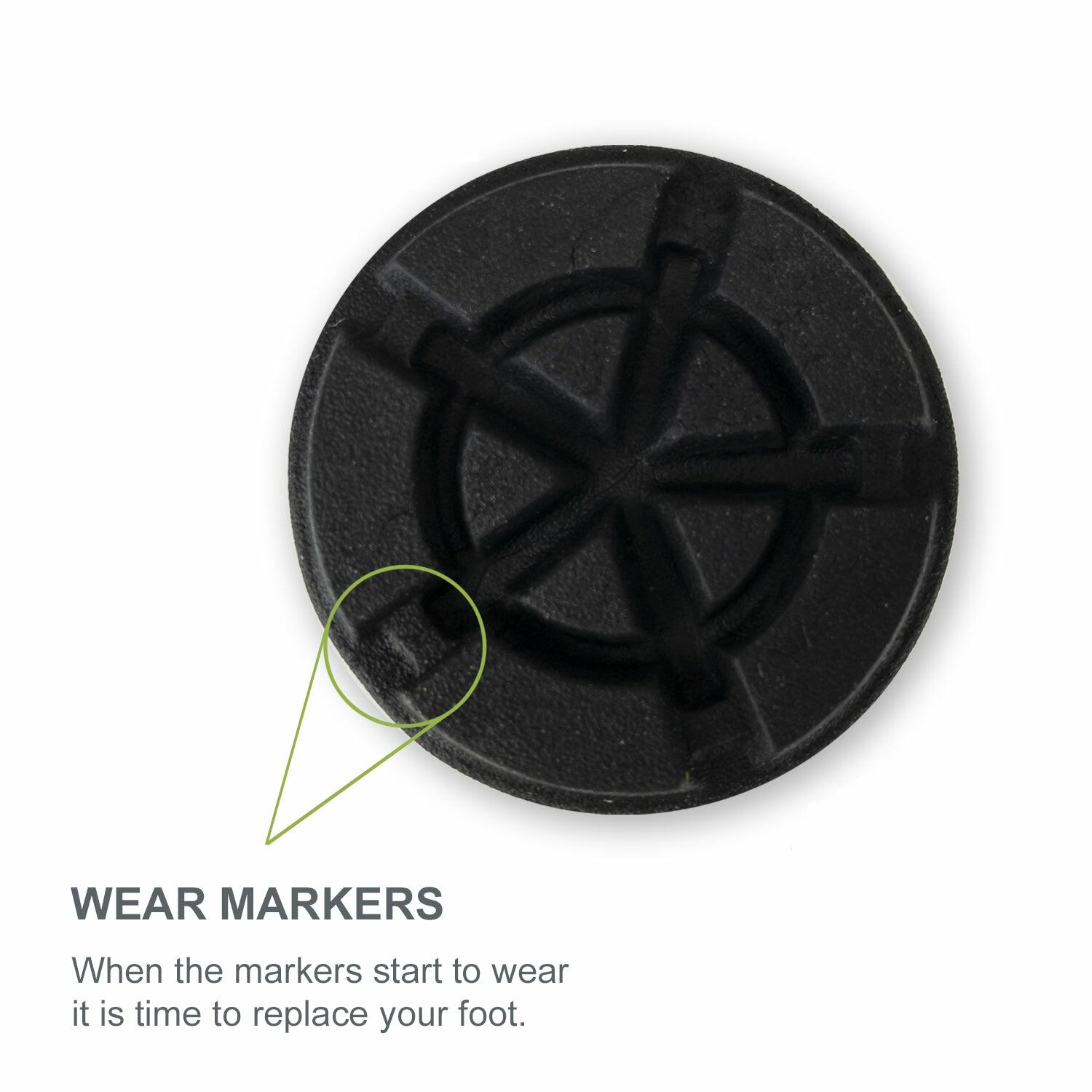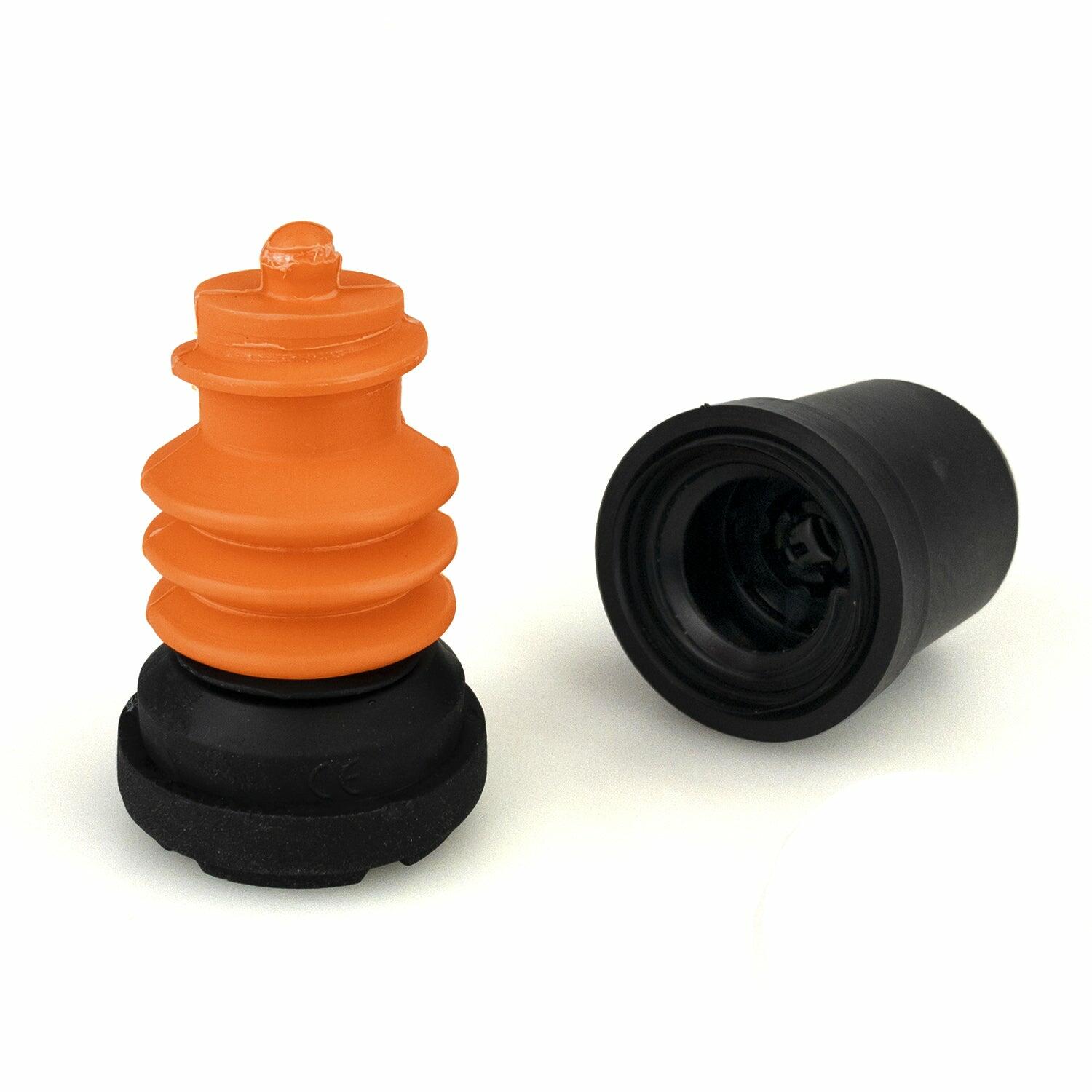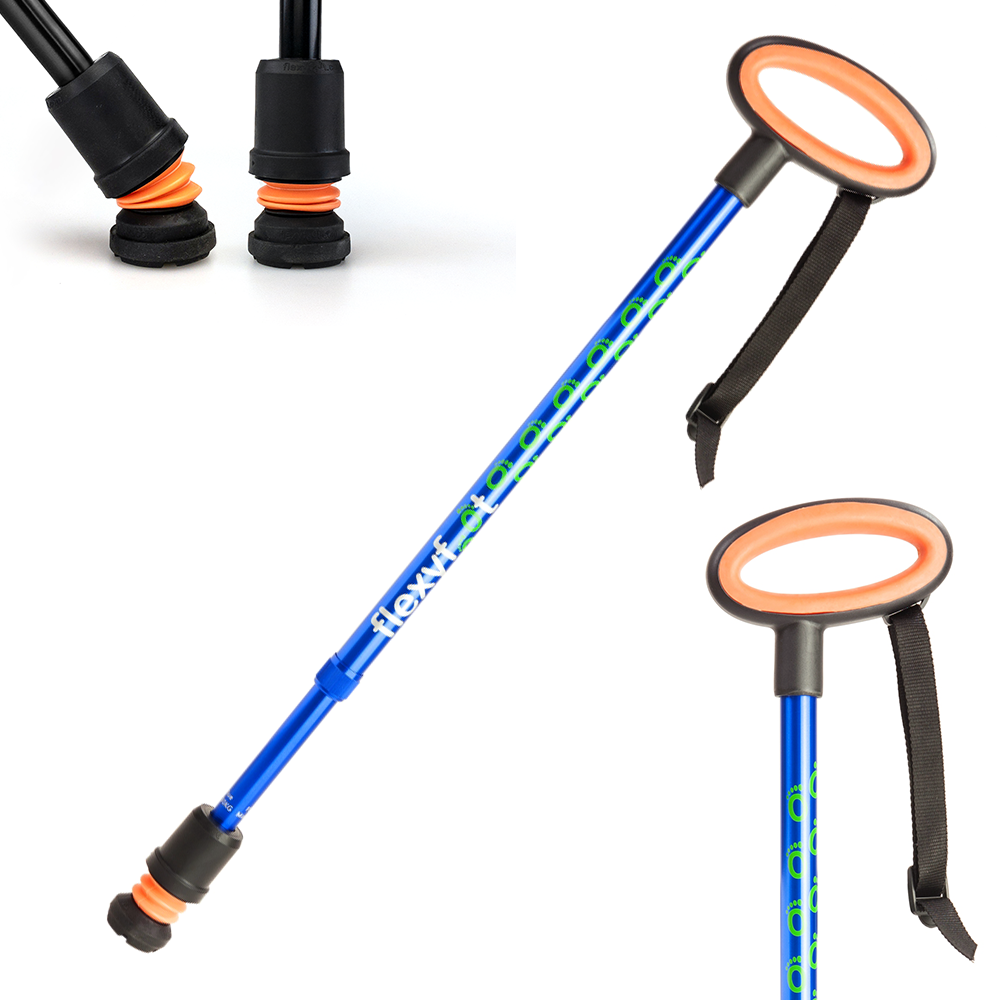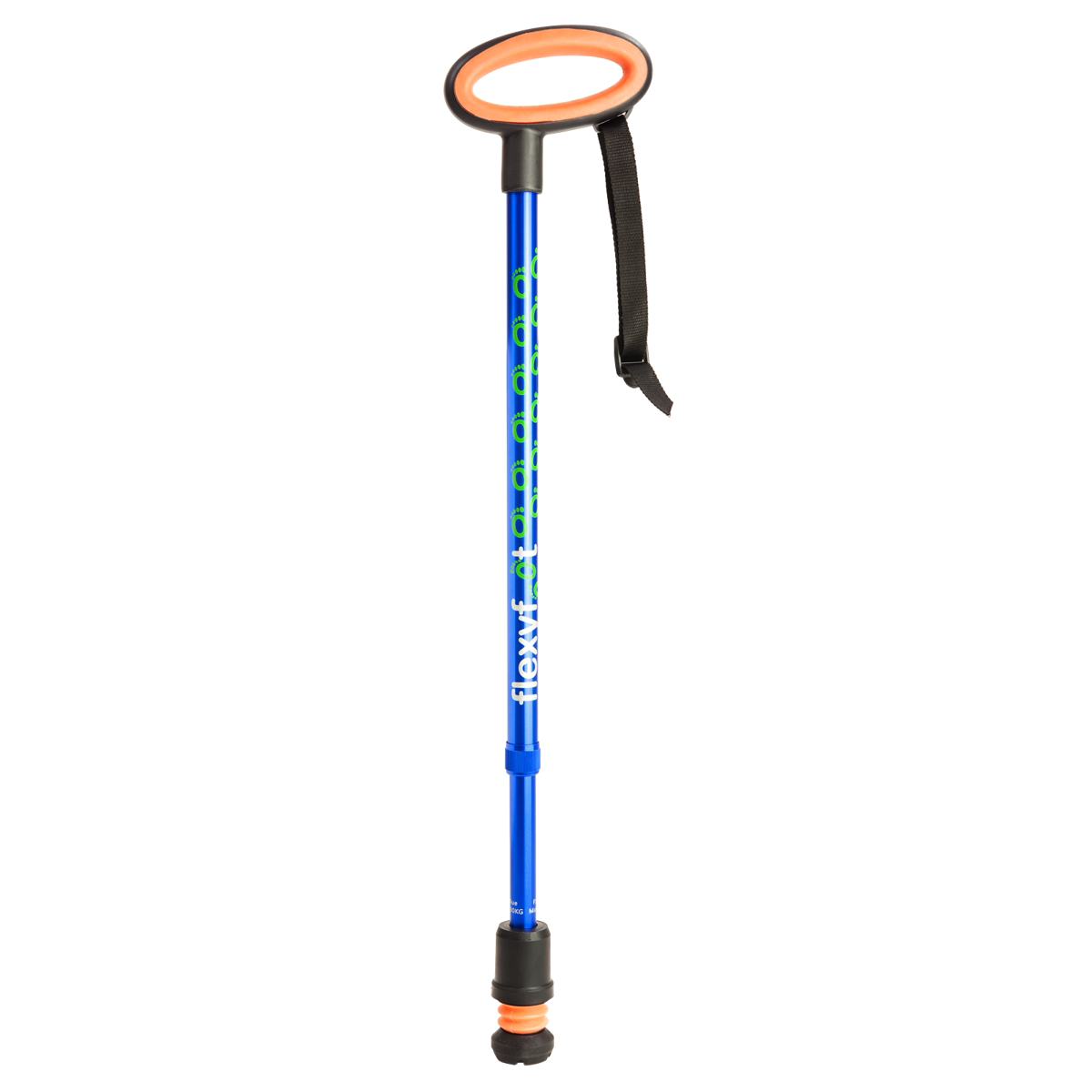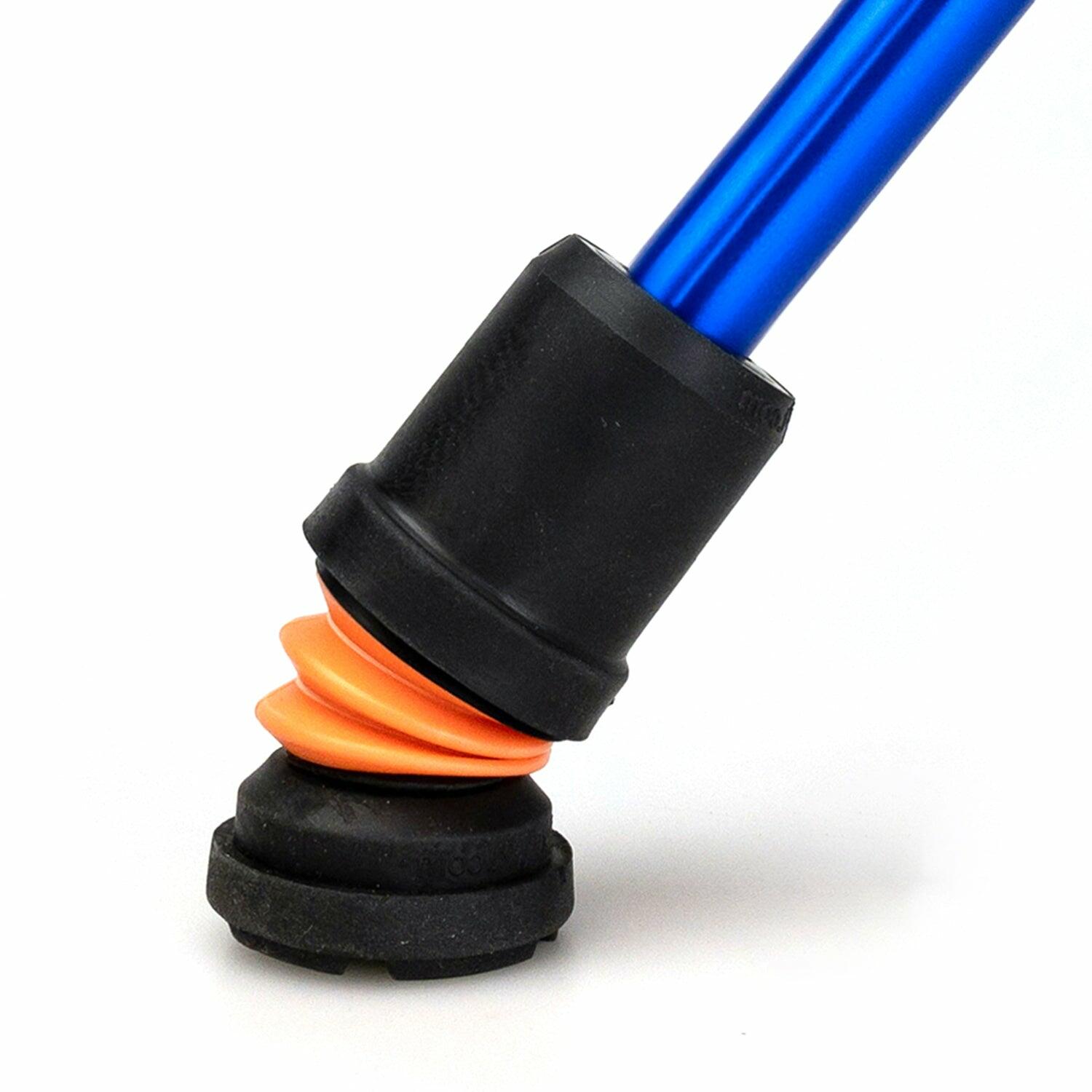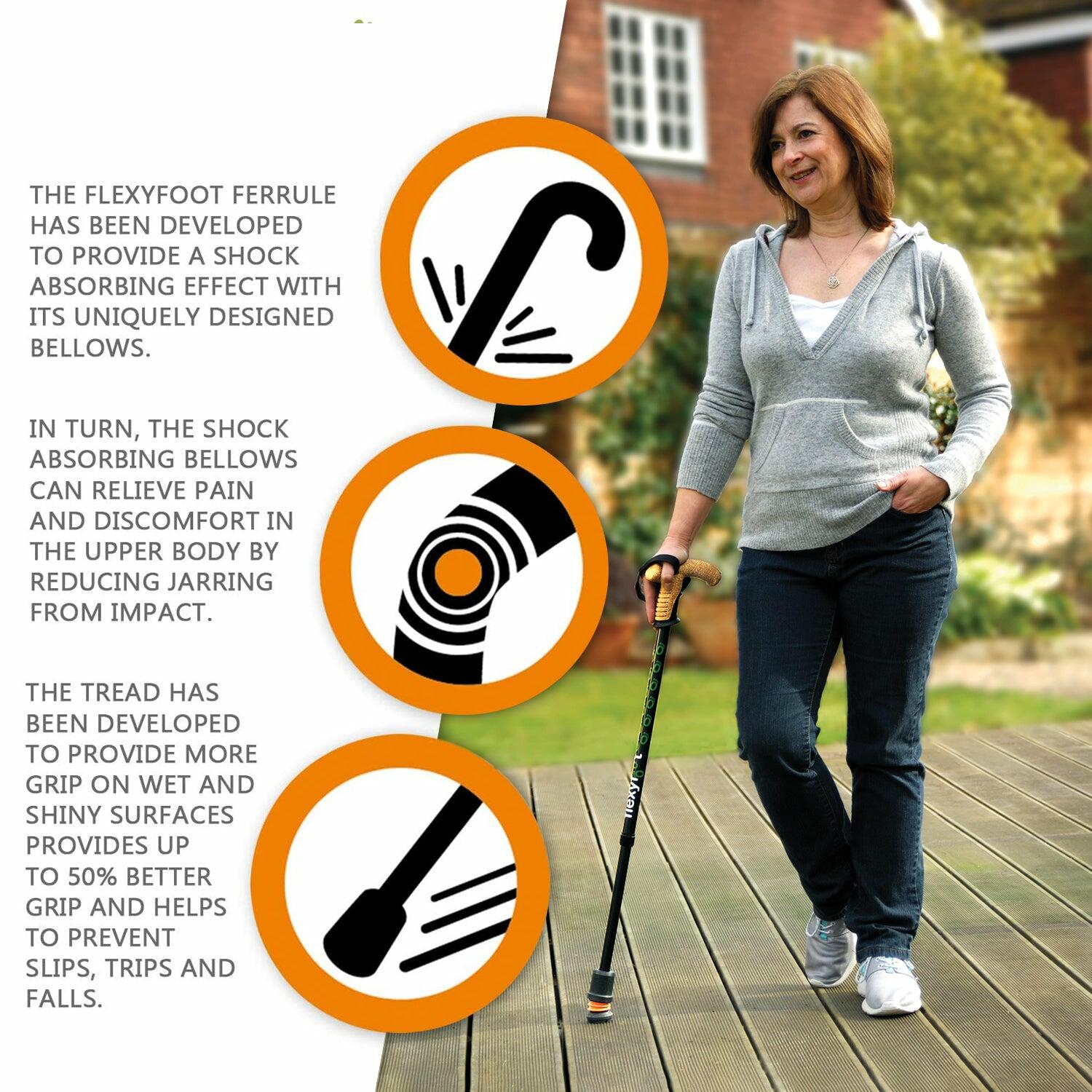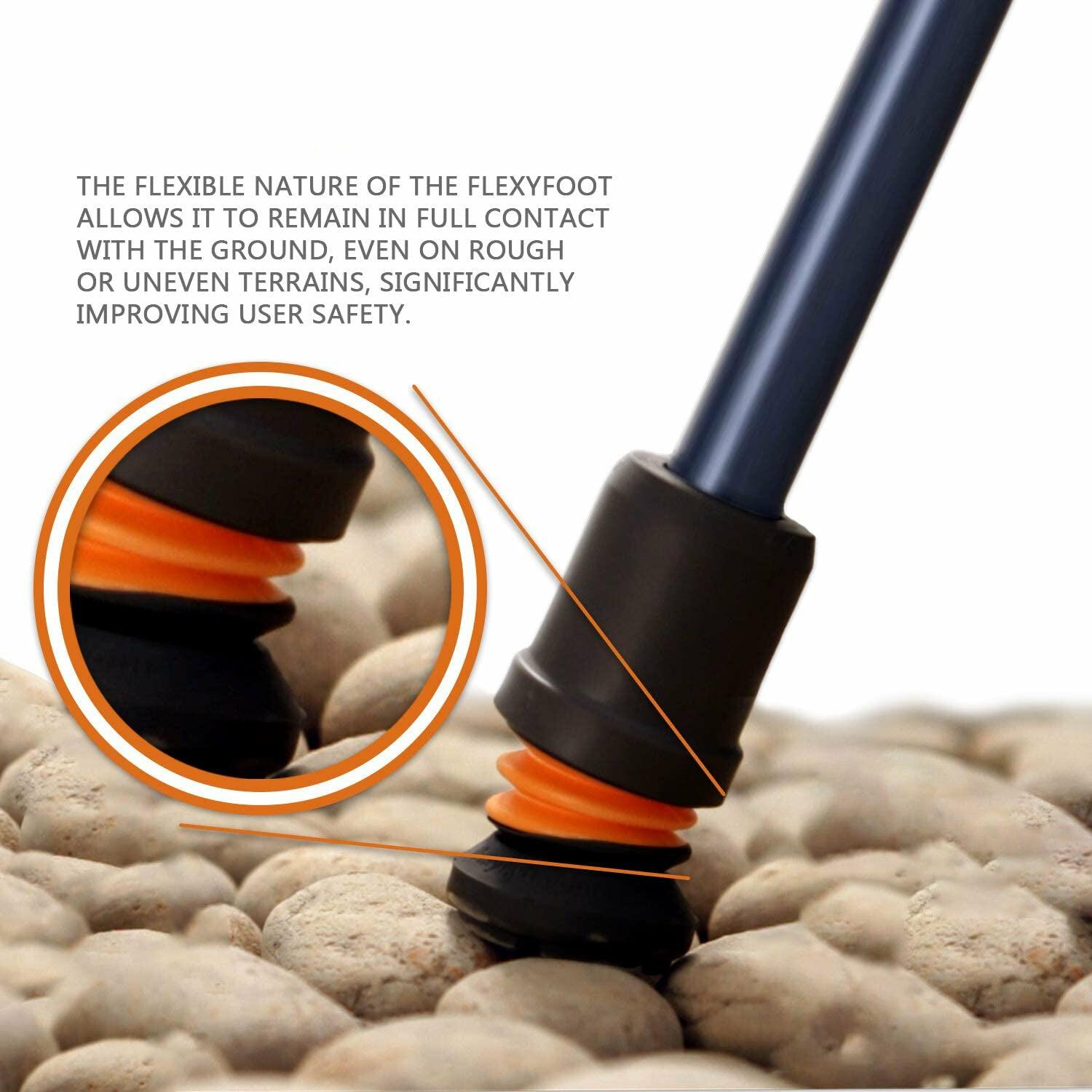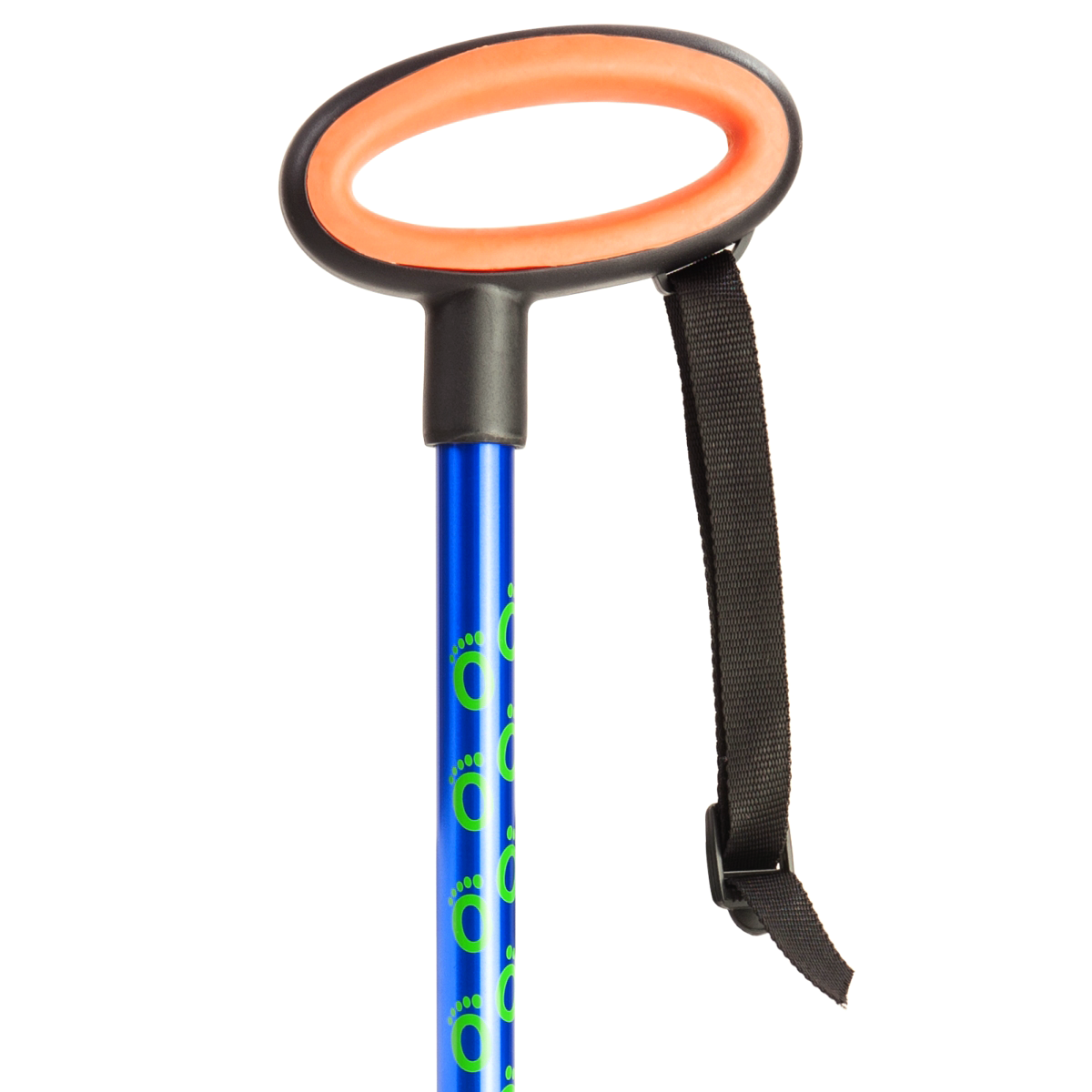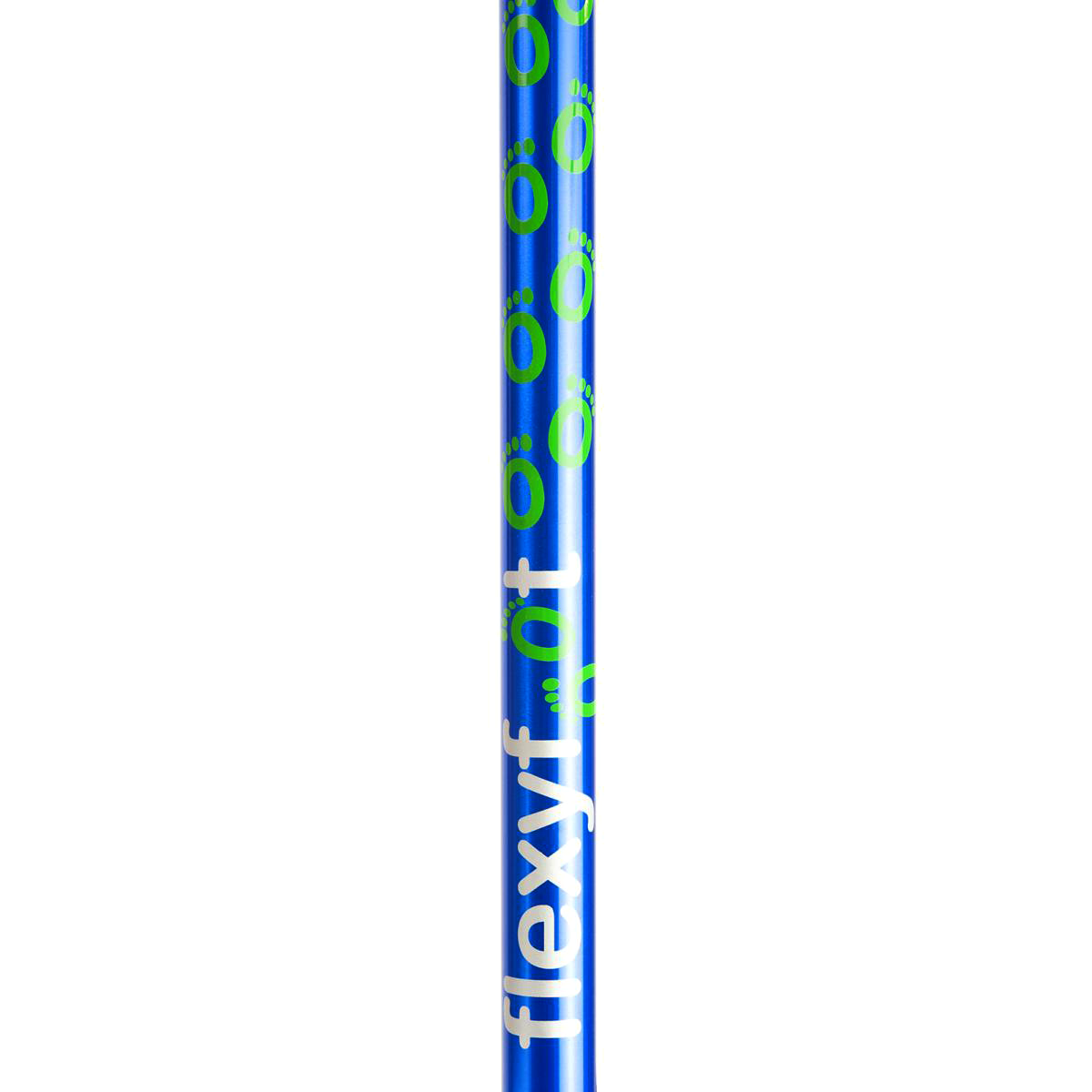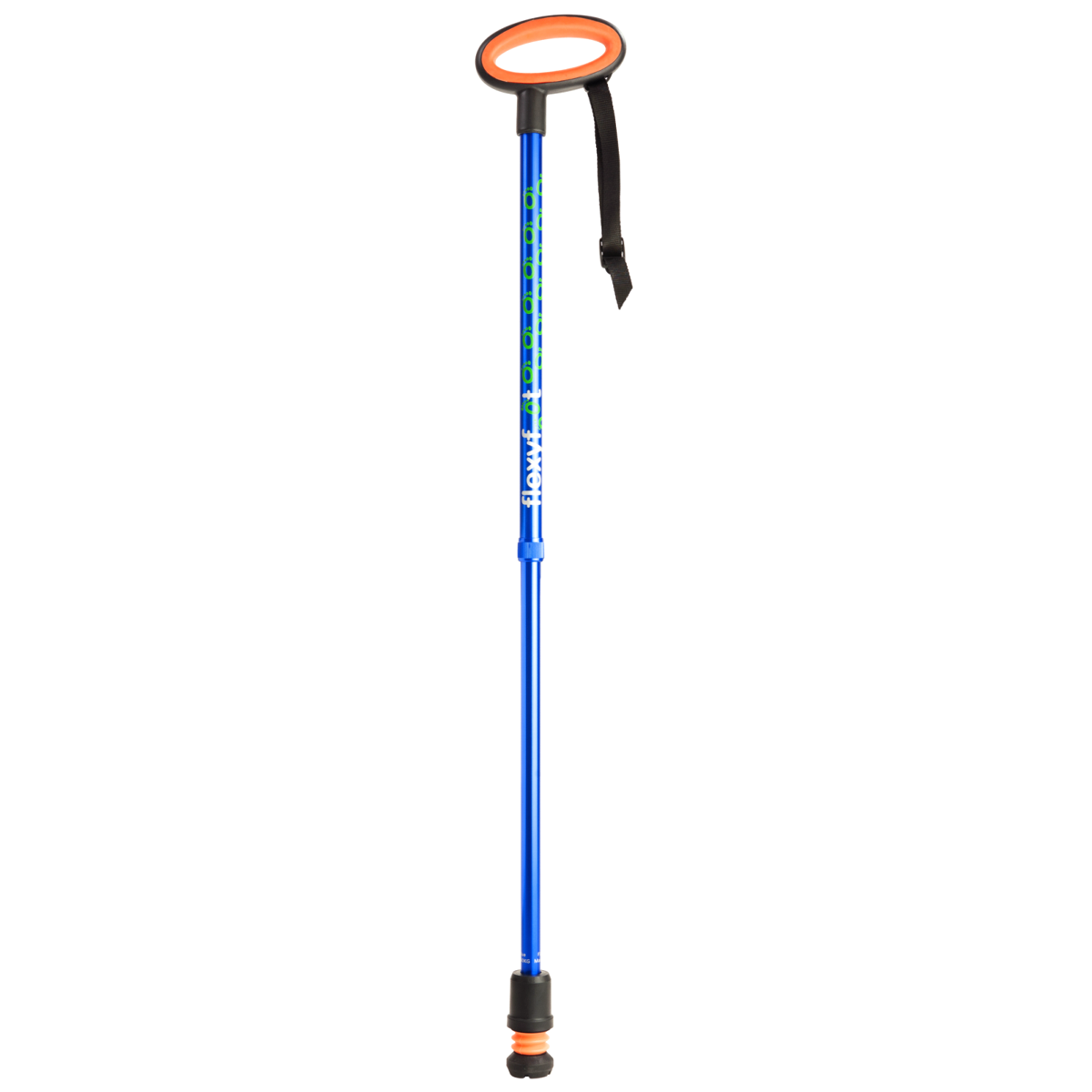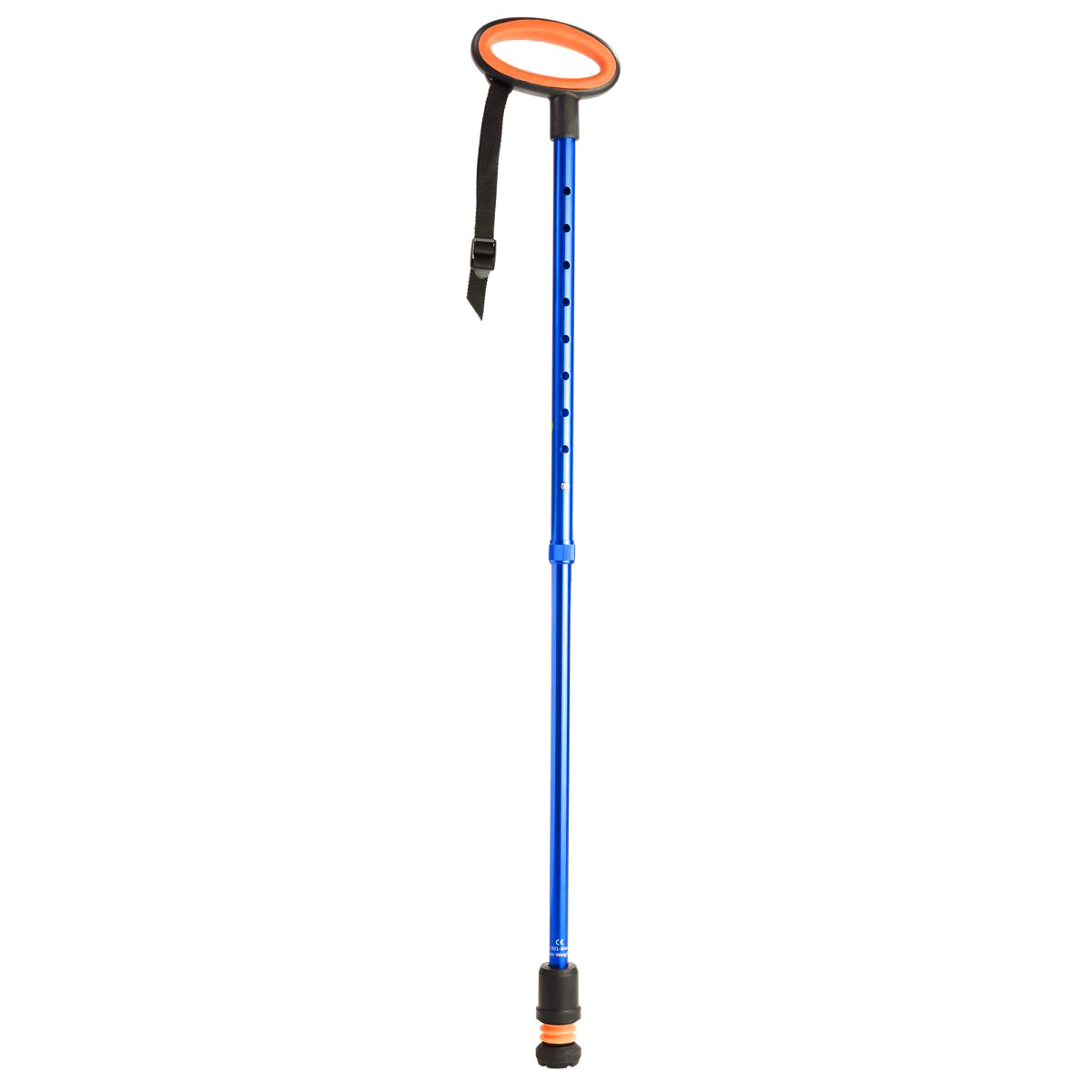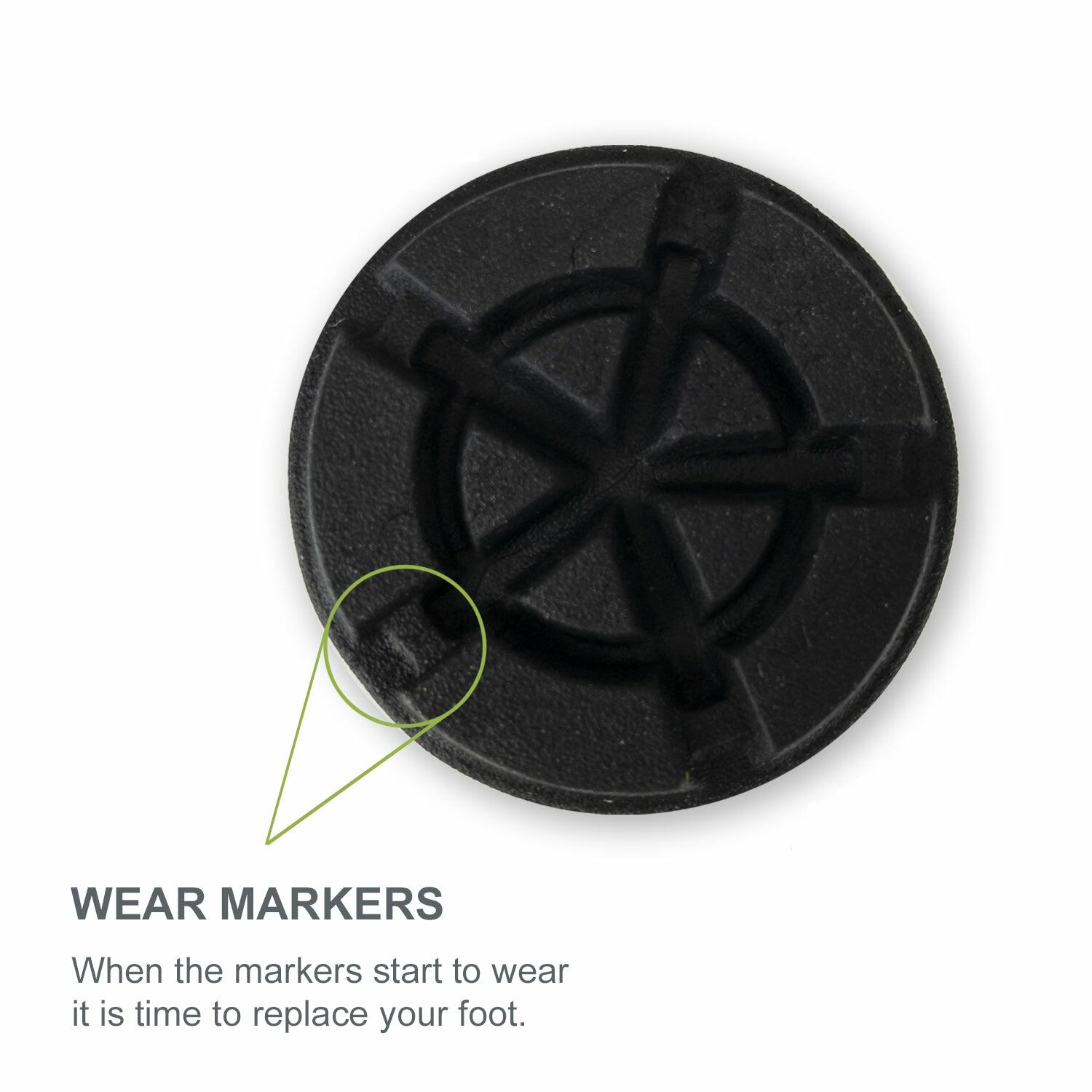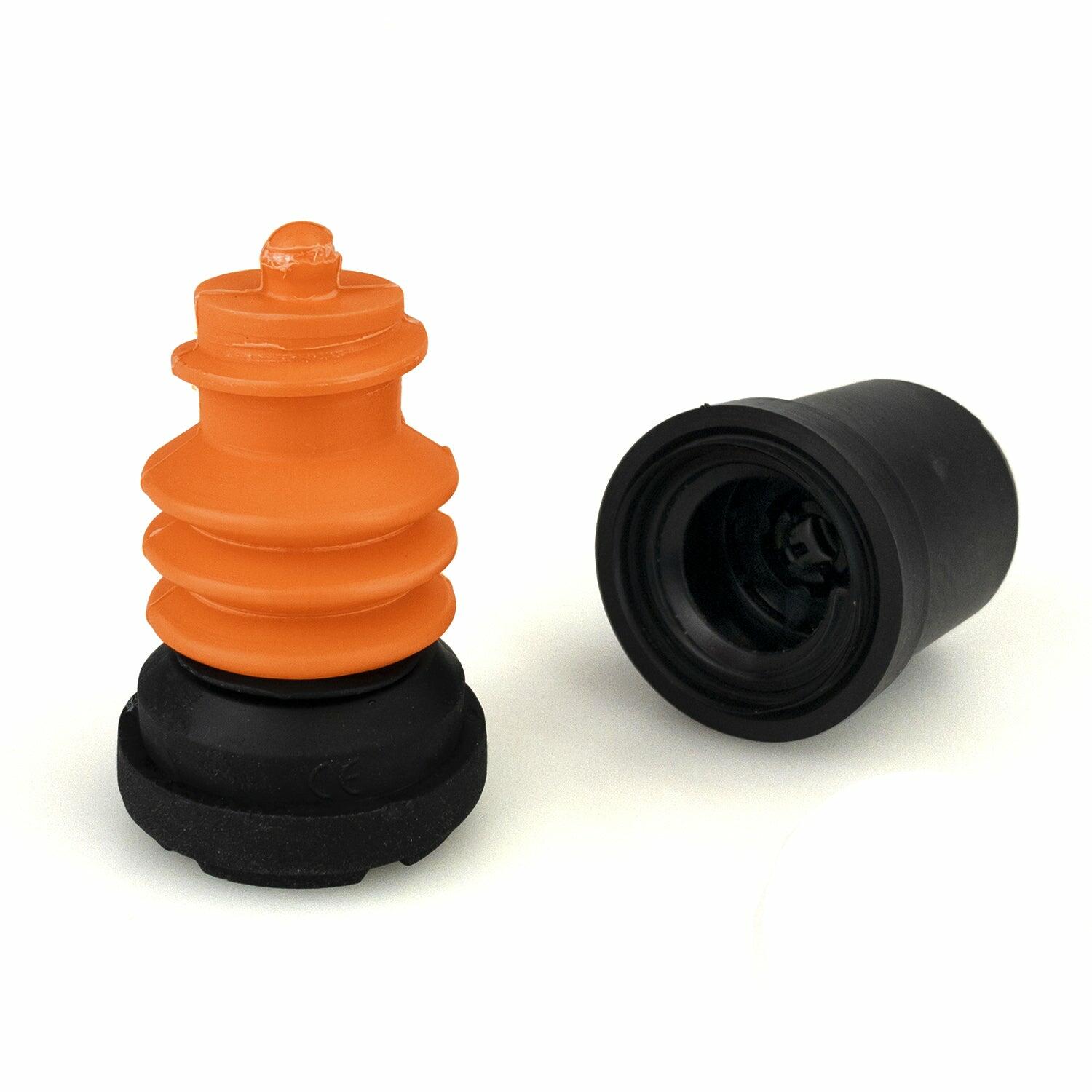 You'll earn 0 reward points with this purchase.
This stylish blue Flexyfoot Premium Oval Handle Walking Stick is the ideal solution for anyone who requires a bit of support while walking. It features a range of benefits that provide real confidence and independence on the go.

The oval handle has a soft grip, which helps to evenly distribute impact, reducing stress on joints and improving user comfort. 
The stick is also fitted with the innovative Flexyfoot ferrule, which features flexible bellows that absorb shock on contact, reducing discomfort in the arm and upper body.

The hardwearing foot tread of the walking stick offers up to 50% more grip than a traditional ferrule and stays in constant contact with the ground for maximum traction.
 This telescopic walking stick is height adjustable, allowing the user to choose the perfect height for their needs.

 Technical Information:
Product code: FS-301-Blue
Colour: BLUE
Tested to EN 1134-4-9 static load and fatigue tests
Minimum handle height: 700mm (27.5")
Maximum handle height: 960mm (37.75")
Maximum user weight: 130kg (20.4 st)

Product weight: 420g
Product Reviews
I've have two of these now one in orange and one in blue. They are lightweight, comfortable to hold , easy to adjust . There is a handy strap which has many uses . It is sturdy I'm not a average body size. I love it as a Fibro sufferer the handle design is perfect for me . I also find it puts less pressure on my shoulder as it easy to lift. The flexible foot is great for when you are standing as it will move around and it goes with you
This stick has been amazing for me. The uniquely created grip and moving foot with suspension is a fantastic way for me to walk and keep balance at all times. I love how it helps and wherever I place it it sticks. Best walking stick ever and anyone looking for one BUY THIS IT WILL CHANGE YOU AND HELP YOU MORE
Verry sturdy and the foot of the stick adds extra stability not slipped once evan on wet tile floor brilliant design and quality i would highly recommend
The grip is very clever, much better to use than a normal stick. The flexifoot idea is a godsend
Background info to aid decision on the Flexyfoot stick & it's suitability for people. I'm recovering from a fractured ankle, fractured head of fibula, bruising to all my leg bones & grade III MCL tear. This meant that I was non weight bearing for approx 10 weeks, until satisfactory healing, particularly of the MCL tear , had occurred. I was using a wheeled gutter frame as I also have a hand disability which precluded crutches & had a ROM hinged long knee brace. I was then in a walking boot ( an 'ankle' one due to brace). Finally in March I was told I could stop using boot etc, wean off frame ( already had while in boot)& to gradually wean off brace. It was at this point I was referred to physio- except that took a while before I was seen - he advised that I couldn't just stop using the frame without having a stick or else I would potentially always have a limp & associated pain/ problems, both in injured leg and other leg, he advised me to get a stick. A bit overwhelming as there are so many available! Ranging from cheap ones under £10 to £50. I also discovered that you can't just select one you like the look of but have to be measured & that sticks vary in length. I decided on the Flexyfoot as I have uneven ground in my garden, some of which is gravel & grass, plus the lane where I live is very uneven and has some dips & loose shale etc. so to even begin to walk on these was a daunting prospect. I don't have experience of other sticks so I don't know how well they'd cope but the Flexyfoot is brilliant- the base ferrule literally stays where it is placed while the orange 'bellows' allow you to still hold it & feel secure. This was particularly useful when I was walking down a slight incline that had paving bricks, in which there were gaps, as I felt safe & secure. I decided on the fixed one ( although it's adjustable in height) as I use this indoors too & didn't want the hassle of unfolding it & having to reset it to my height each time ( as I believe you have to with folding sticks), I also felt that it would feel/ be stronger. Another factor was the height range - some sticks start height were too tall for me - I'm 5 ft 2-3". I preferred the look of the closed in handle too, my only slight niggle with the handle is the outer 'ring' is plastic, I haven't found this to be an issue but feel it would be more comfortable if it was silicone or similar, like the orange inner oval. Having said that bear in mind that fluff & dust ( dog hair!!) can stick on to the silicone and make it feel odd! It doesn't happen often, only if I drop it, but does mean that you have to wipe / brush it off. I highly recommend this stick, it does what it promised & was a good price ( approx £21 when I bought it); it also looks quirky, which I like! If it came in bird/ flower / other decoration, then I'd like it even more! I chose the blue, it's a deep metallic colour ( if you see what I mean!) .
I went to a meeting in London today and had to walk a lot although I have spinal issues. I've never experienced such a walking help and improvement.
Great walking stick, I have the oval handed walking stick, when I require a new walking stick ferrule which size would it be please, as it shows multiple sizes in the drop down menu in your store
Leave a review