Flexyfoot Shock Absorbing Walking Stick Ferrule - Black - 25mm
< Go Back
Flexyfoot
Flexyfoot Shock Absorbing Walking Stick Ferrule - Black - 25mm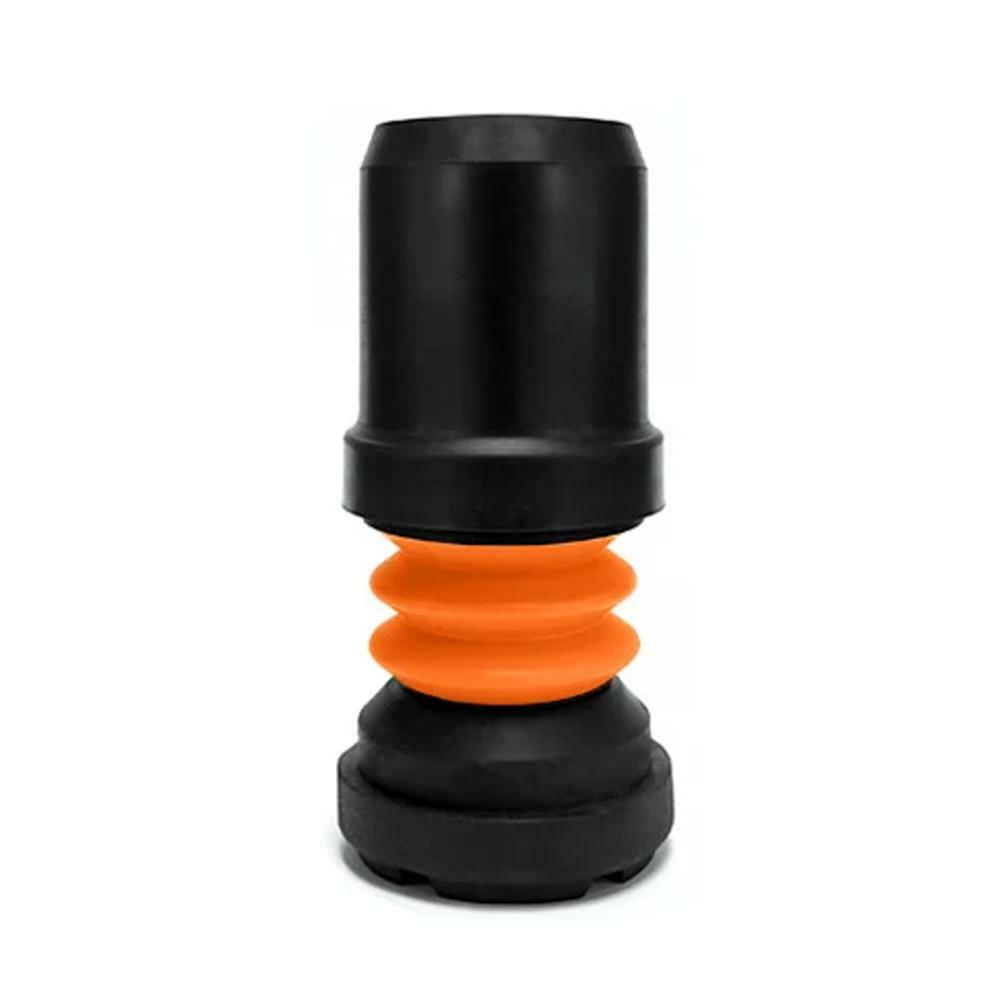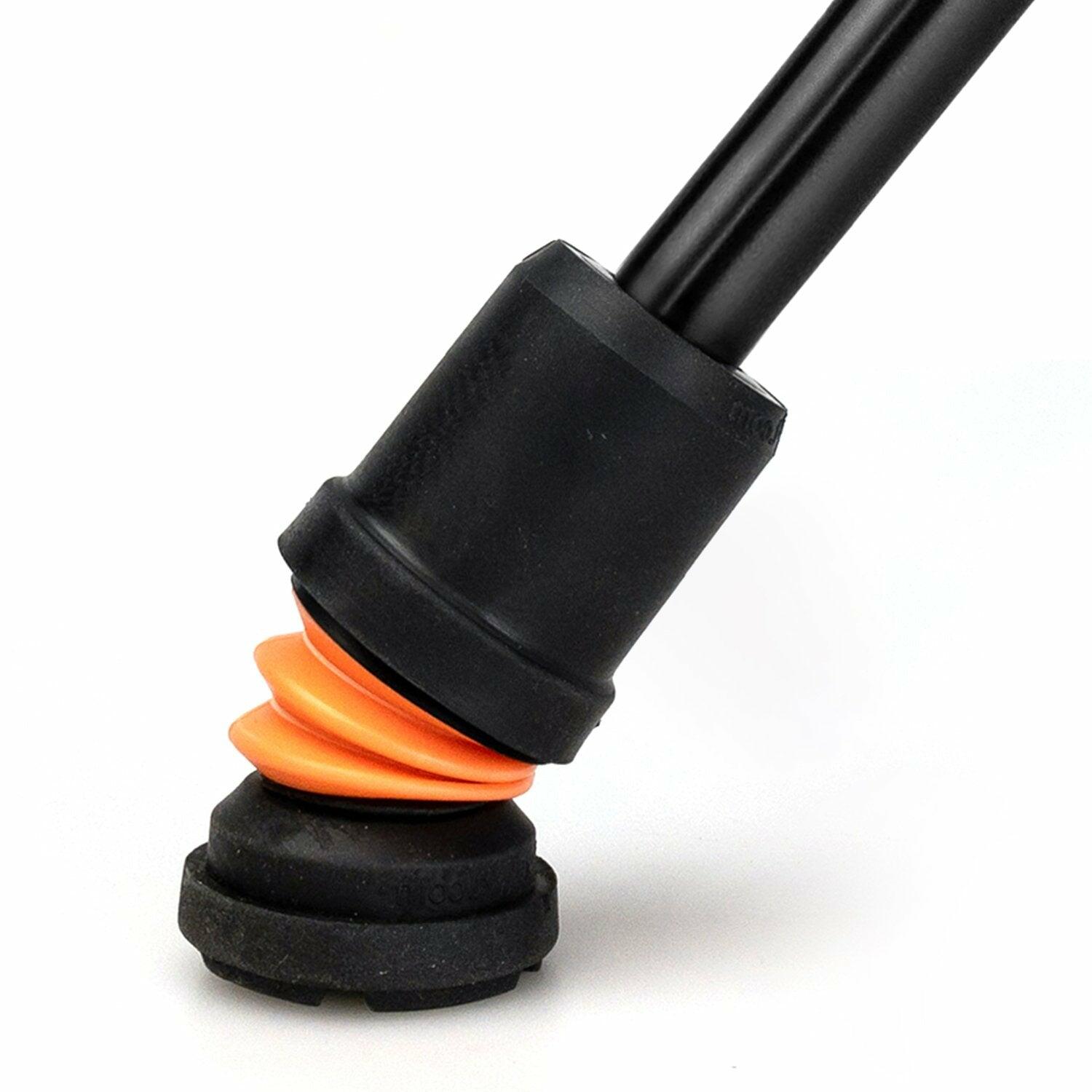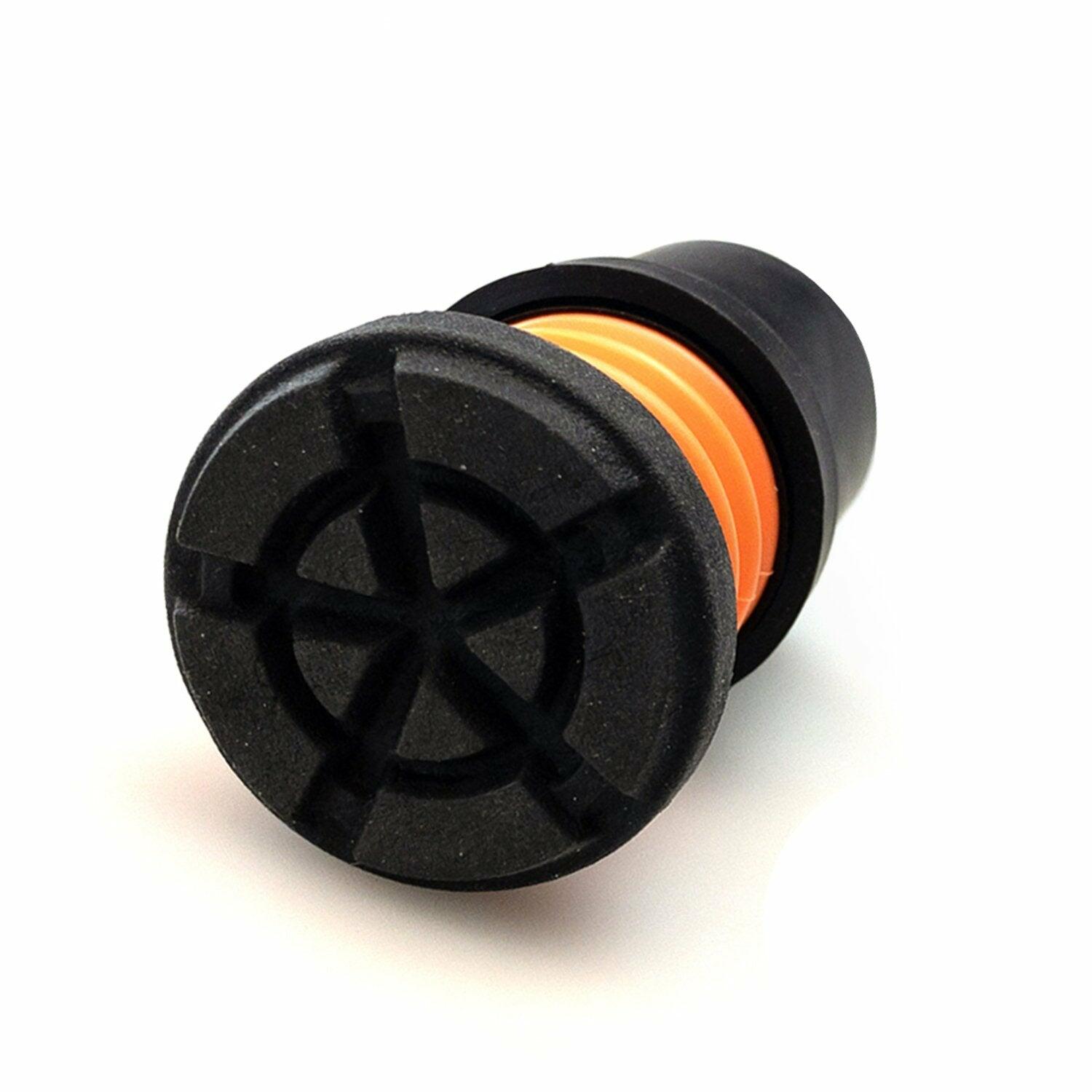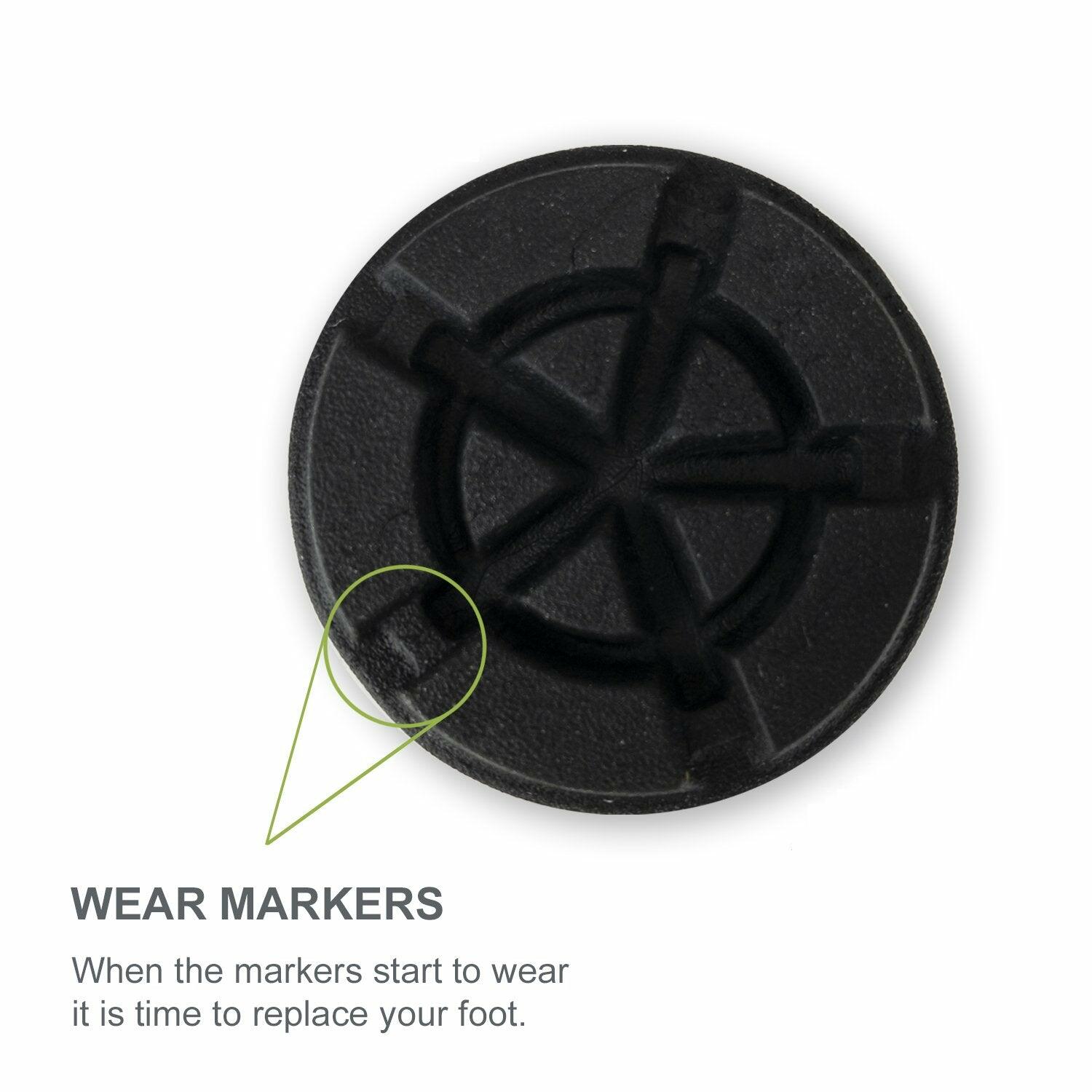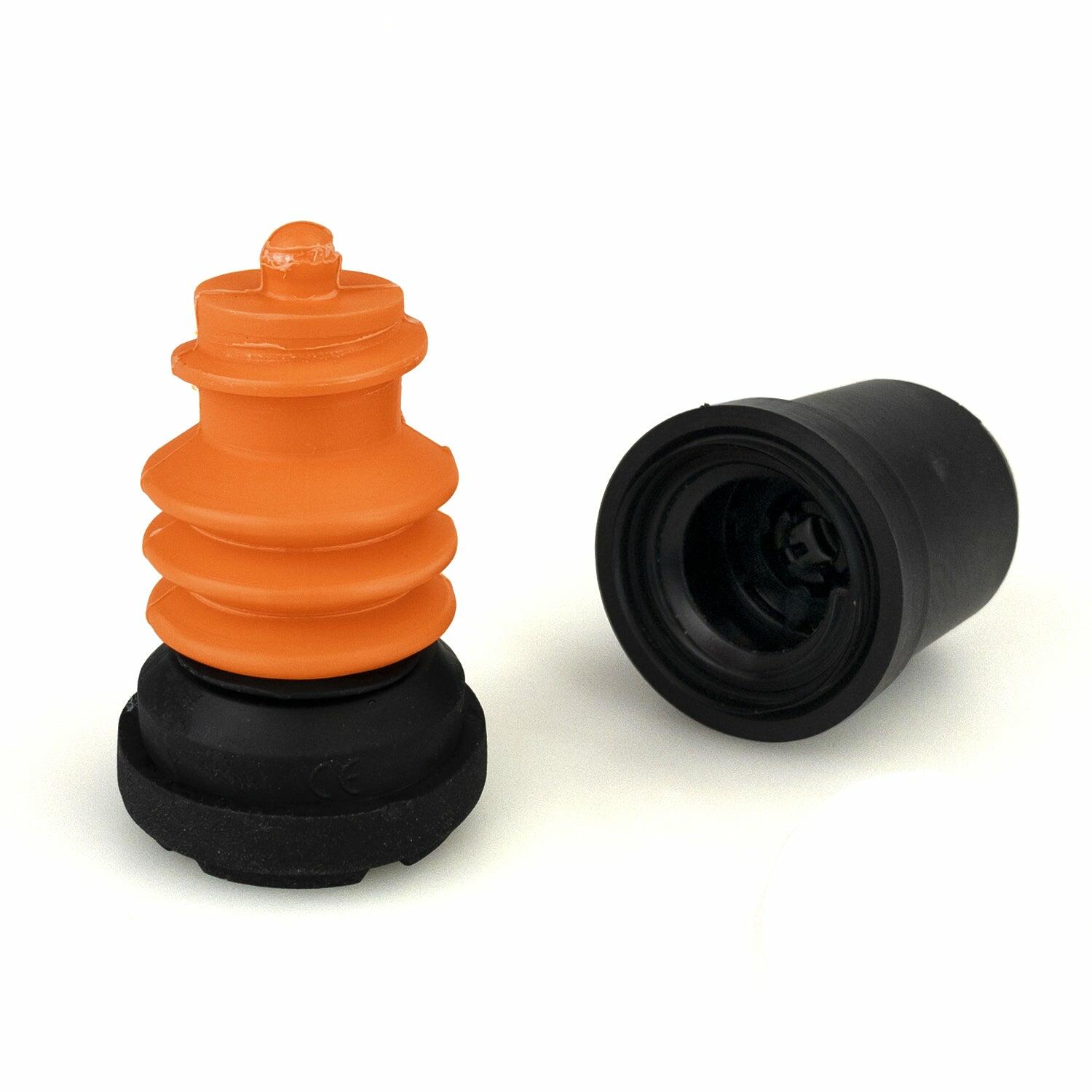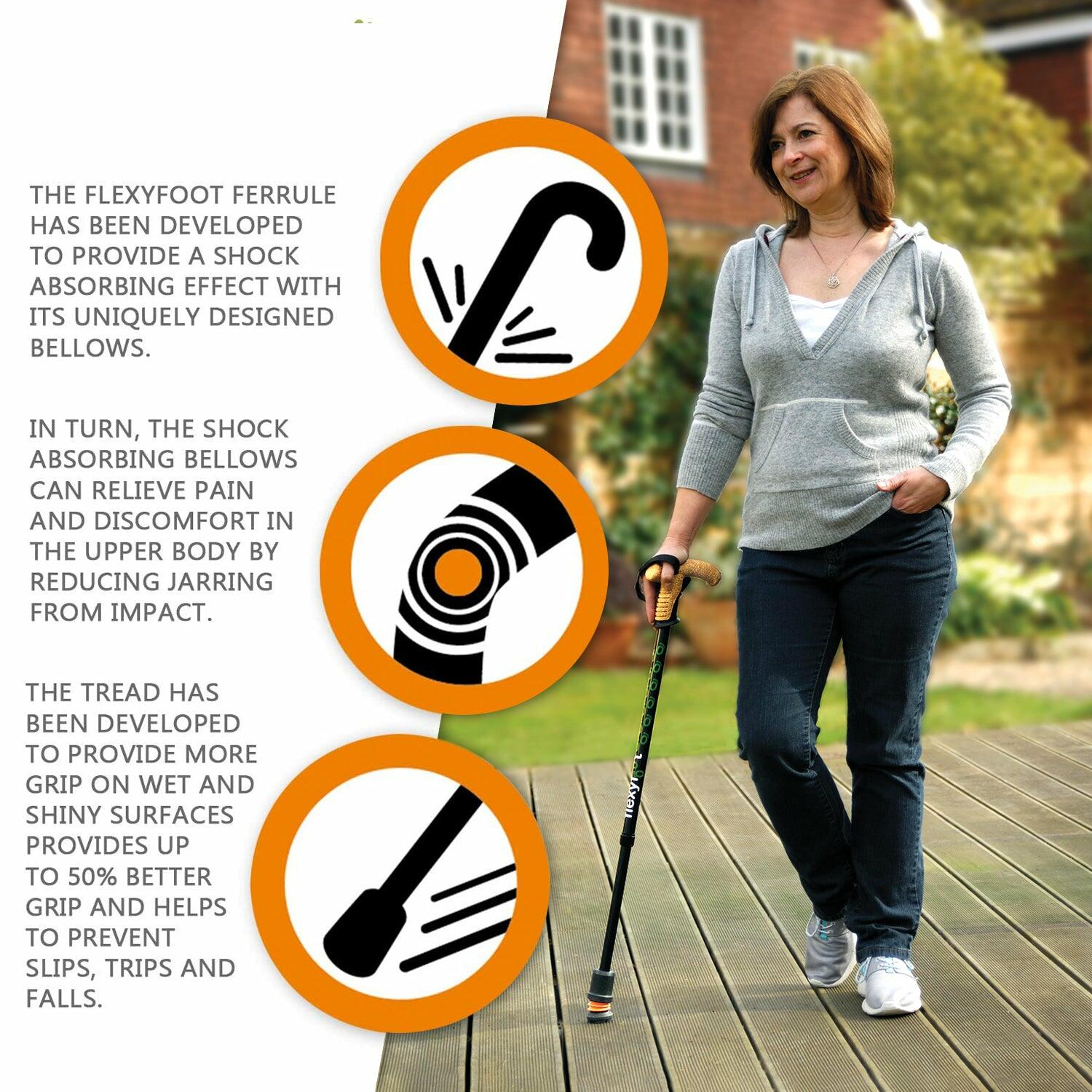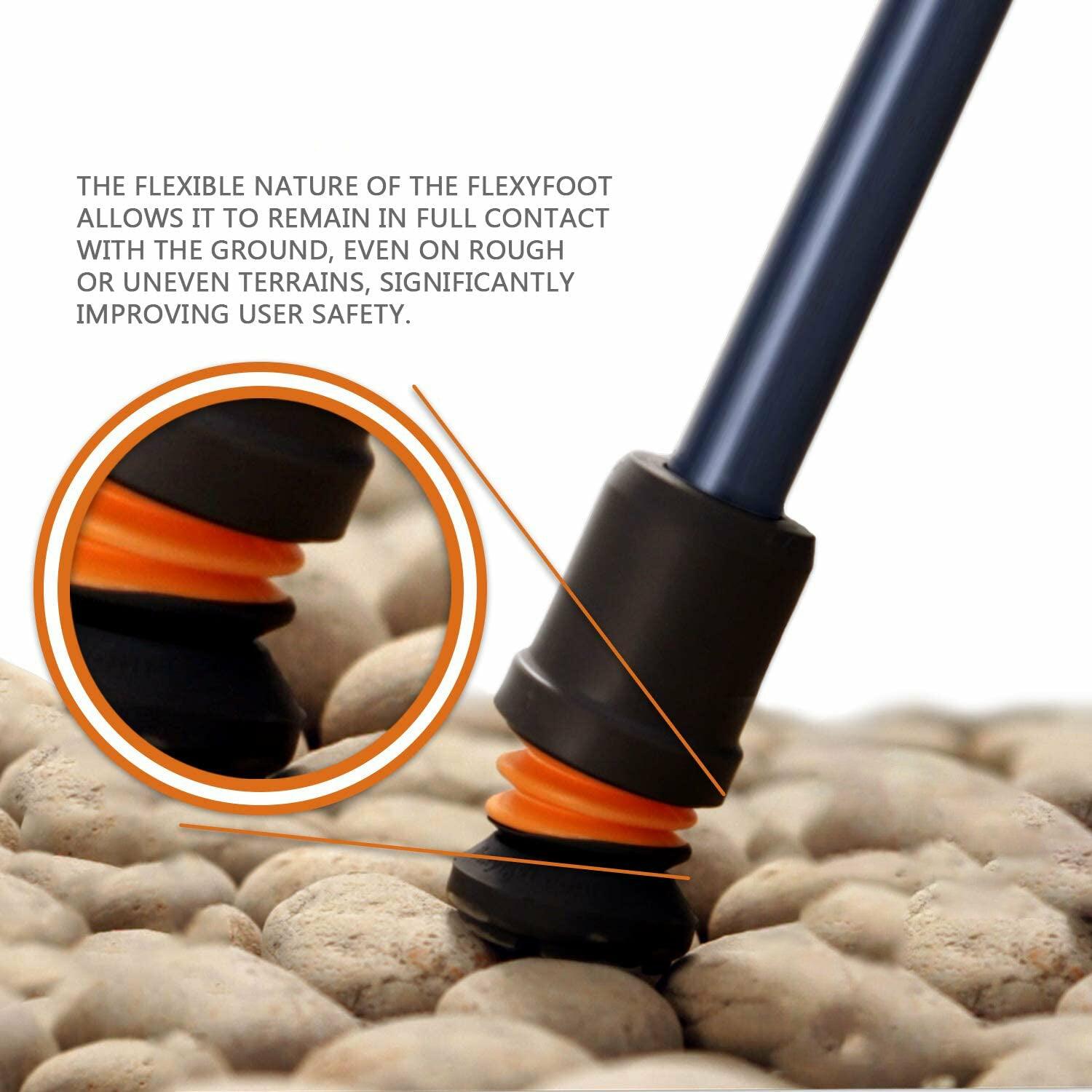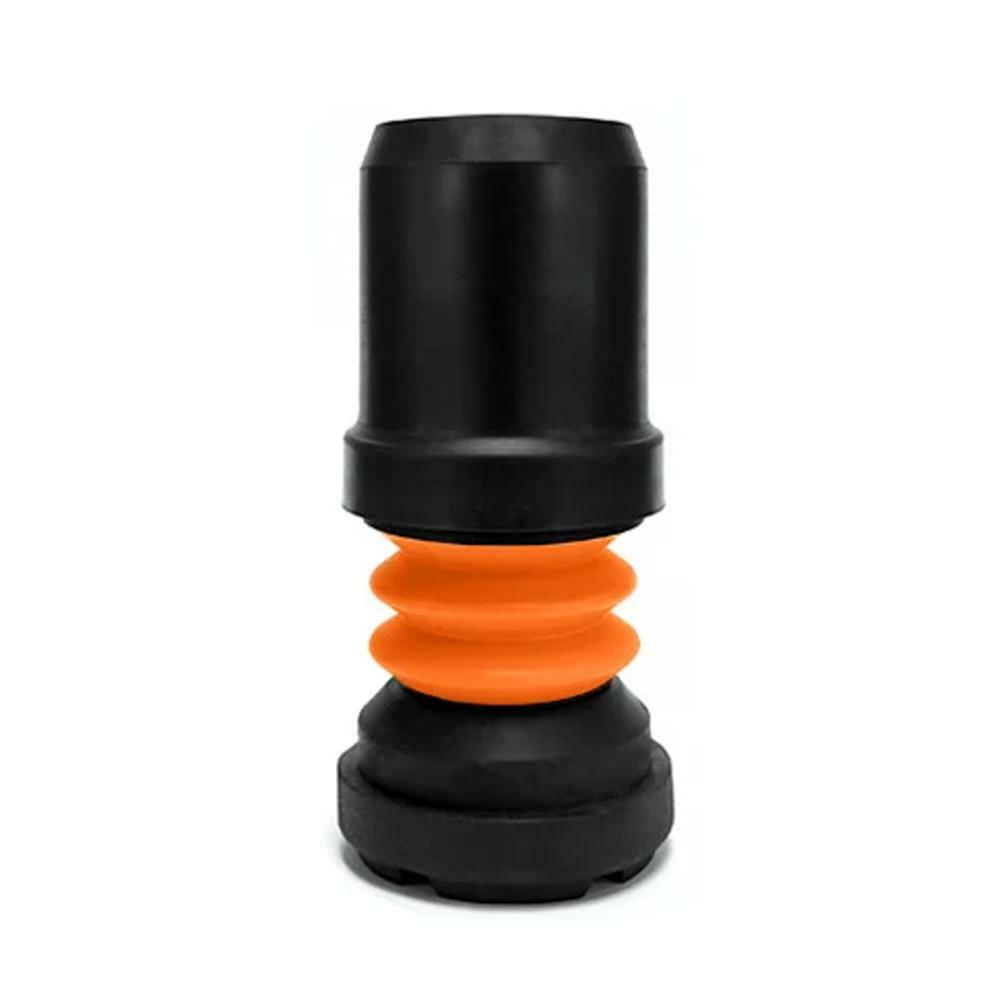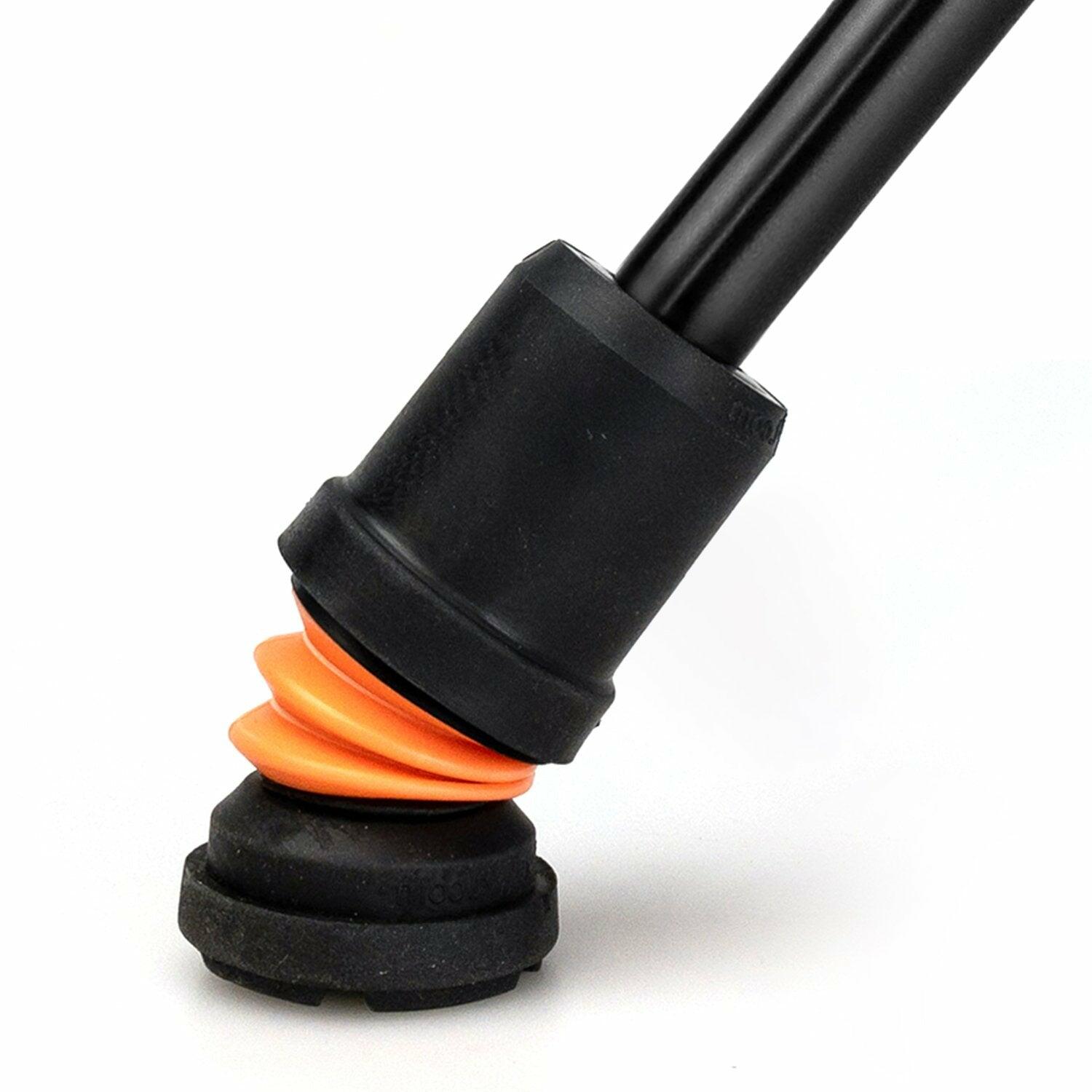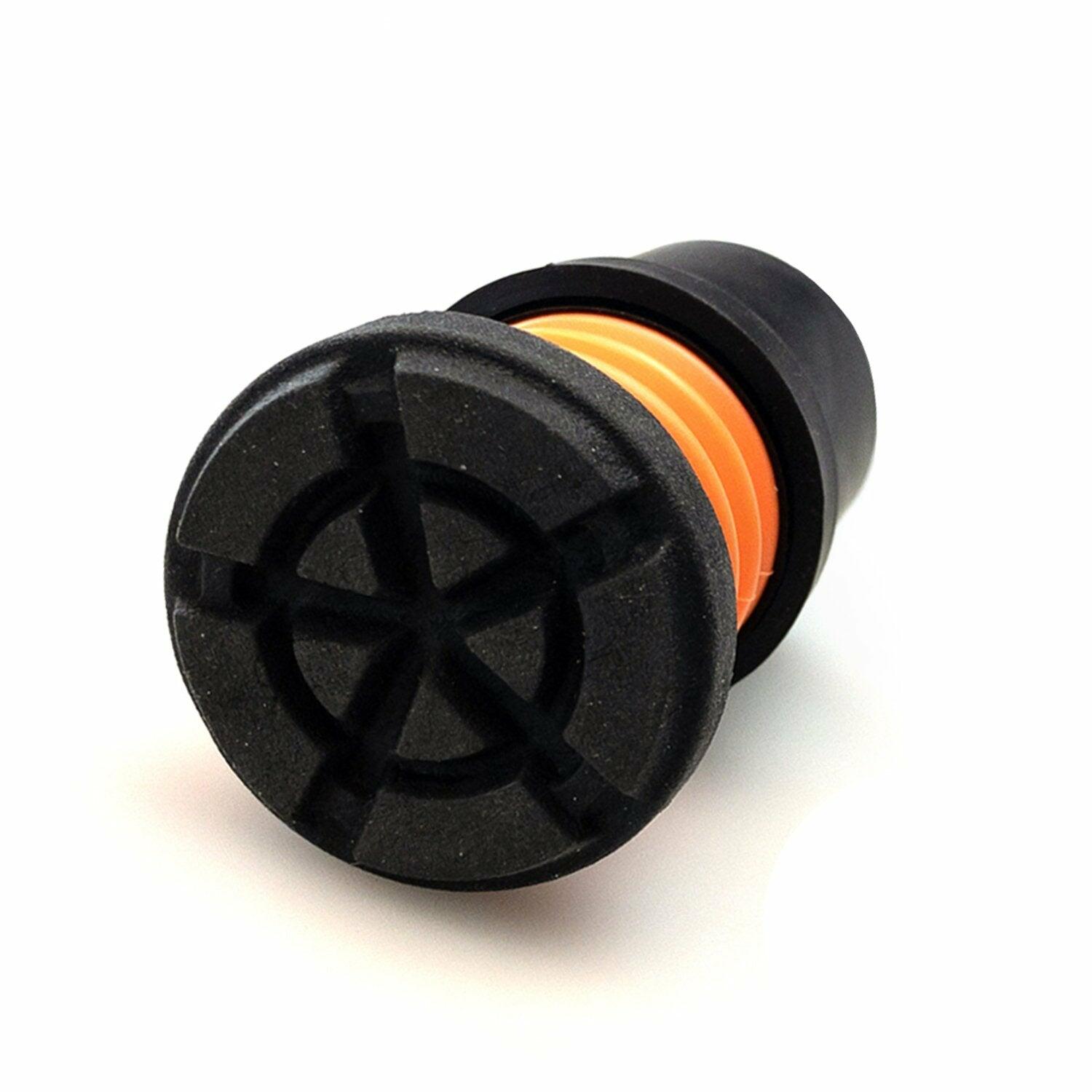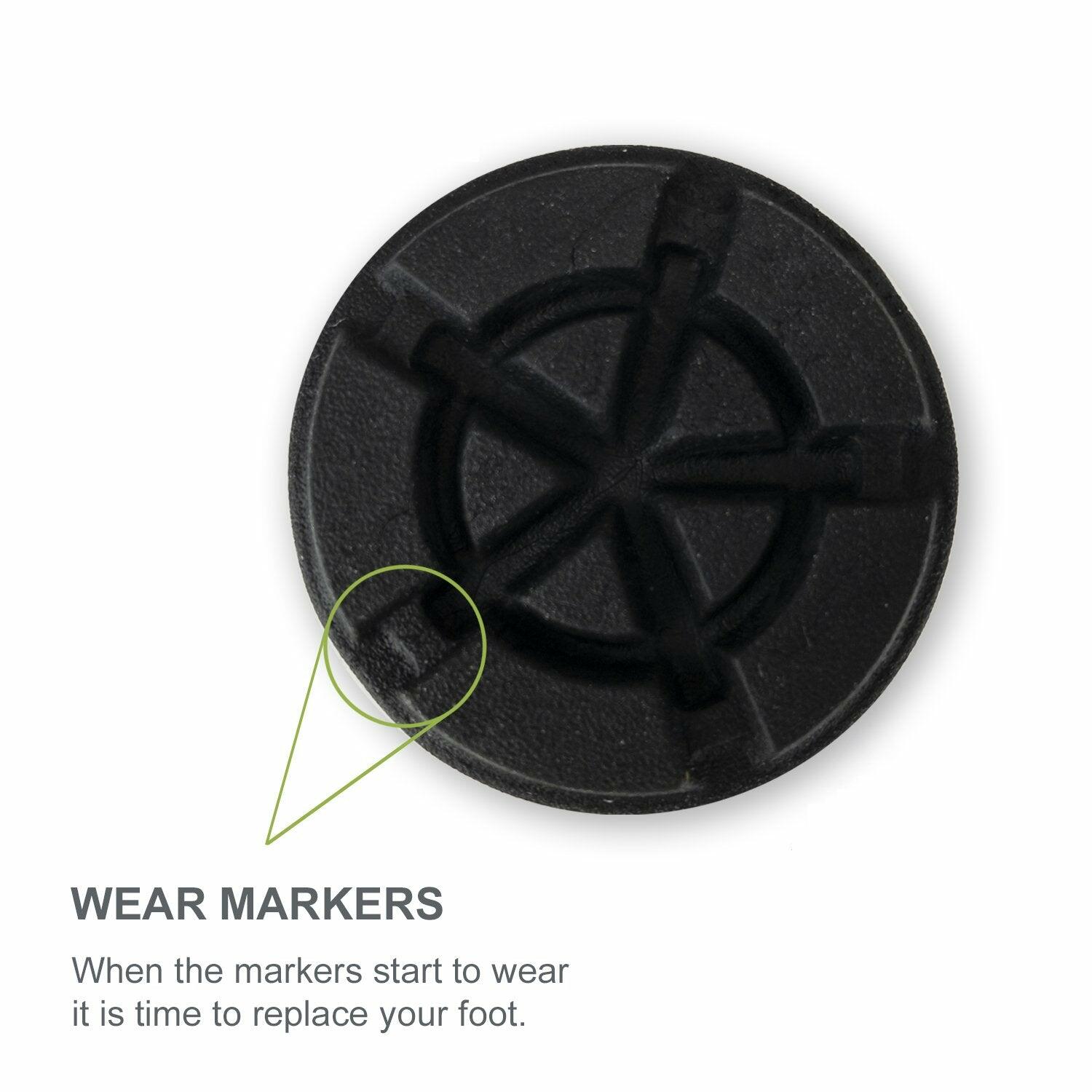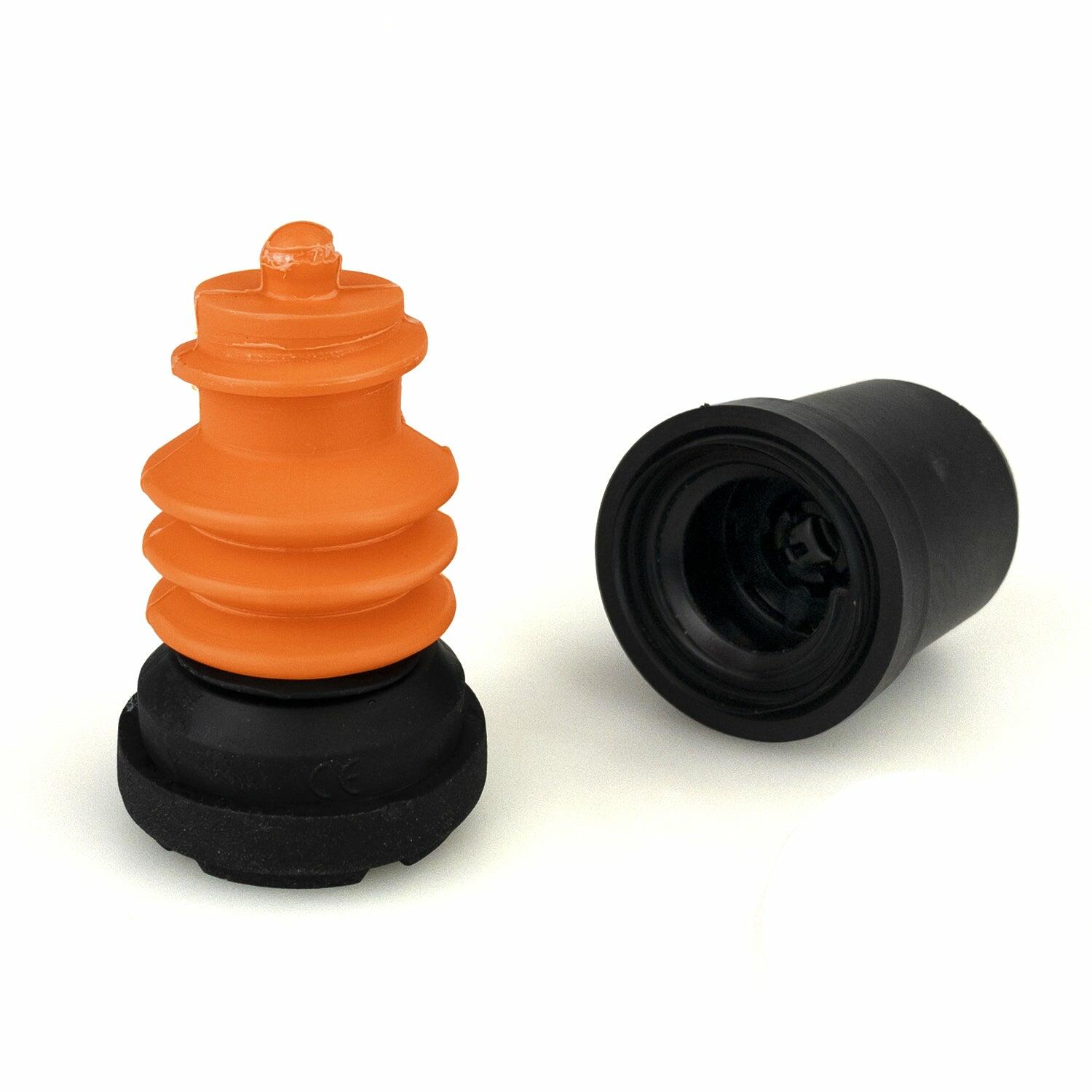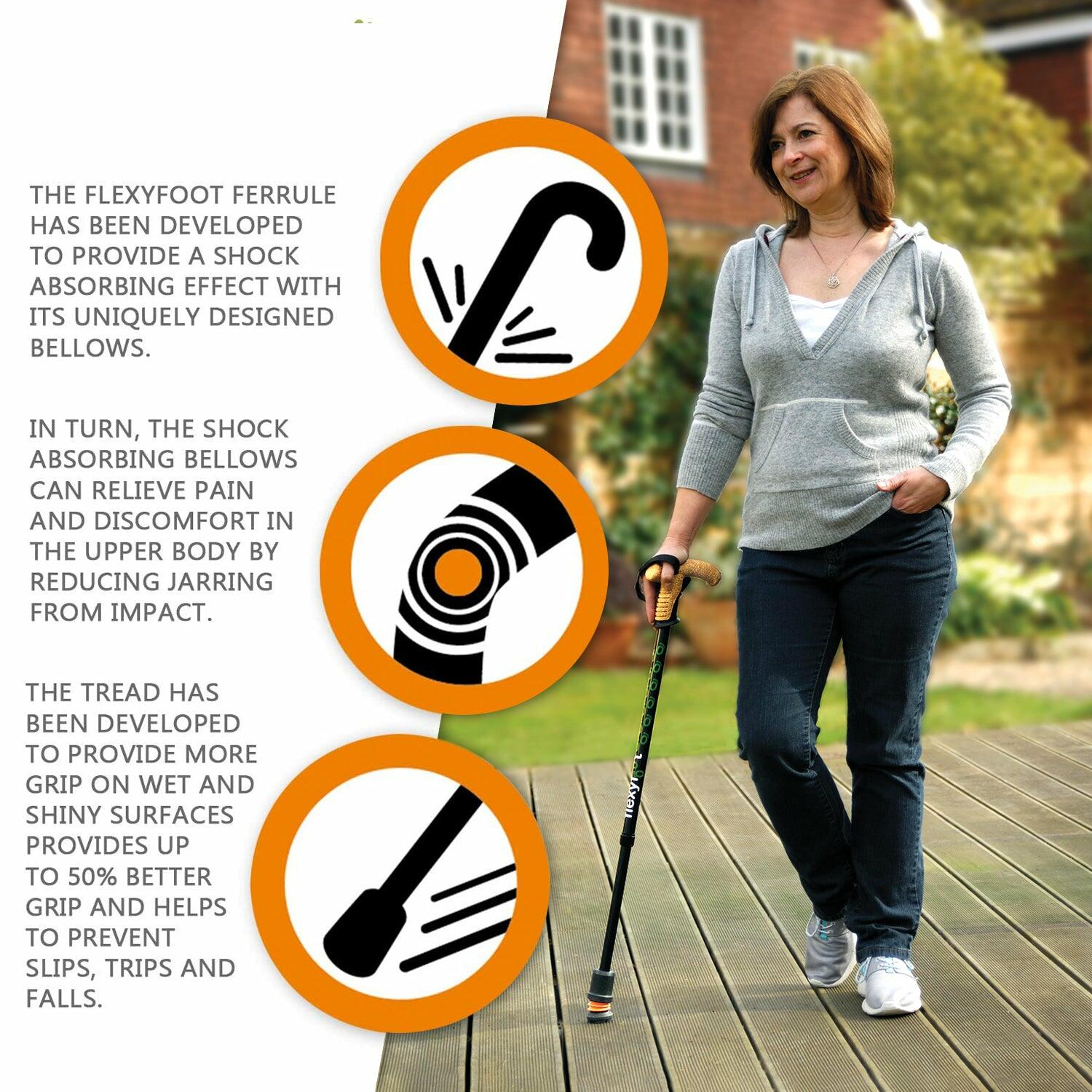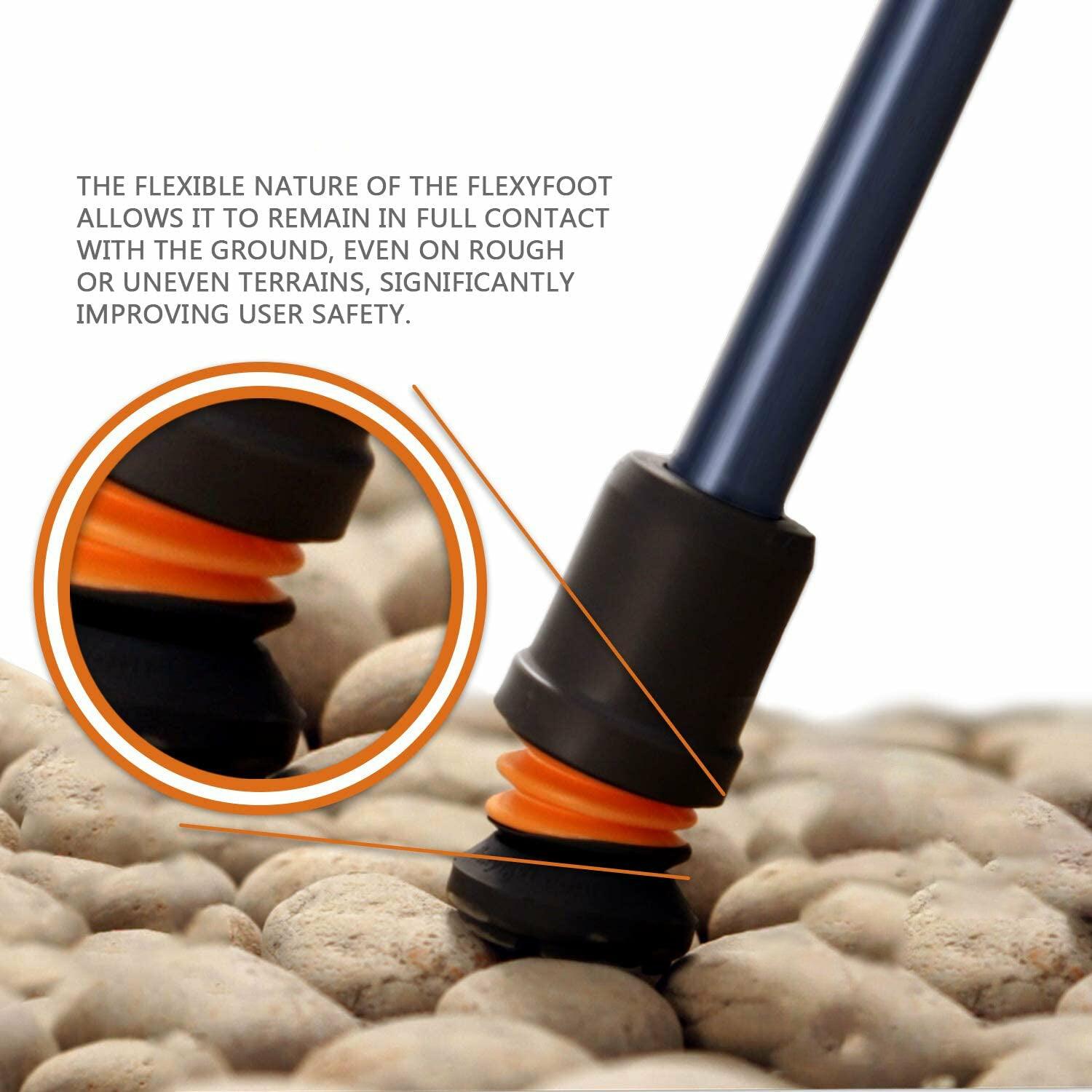 You'll earn 0 reward points with this purchase.
The 25mm black Flexyfoot Shock Absorbing Ferrule for Walking Sticks is designed to enhance mobility and comfort for those with mobility impairments and those who use walking sticks.  Its design provides superior grip and traction compared to standard rubber ferrules.
 The ferrule's bellows absorb shock and minimise discomfort in the upper body, making it a reliable support for walking. 
Its flexible design ensures constant floor contact for improved grip and safety, even on challenging terrain. 
Compatible with most conventional walking sticks and canes, it's a versatile accessory for anyone seeking increased mobility and comfort.
 
Technical Information:
Product code: FF25B-03-165B
Colour: BLACK
Diameter: 25mm (0.98")
Maximum user weight: 130kg (20.5st)
Tested to: 
ISO FDIS 24415-1:2009 Tips for assistive products for walking - Requirements and test methods - Part 1: Friction of tips & BS ISO 24415-2 Tips for assistive products for walking - Requirements and test methods - Part 2: Durability of tips for crutches
Product Reviews
For anyone who like me is a permanent crutch or walking stick user these are a must have. They are a little pricey but after using them for a few months now there worth it. And when there worn down you just need replace the rubber bottoms not all the ferrule
Leave a review