Flexyfoot Shock Absorbing Walking Stick Ferrule - Grey - 25mm
< Go Back
Flexyfoot
Flexyfoot Shock Absorbing Walking Stick Ferrule - Grey - 25mm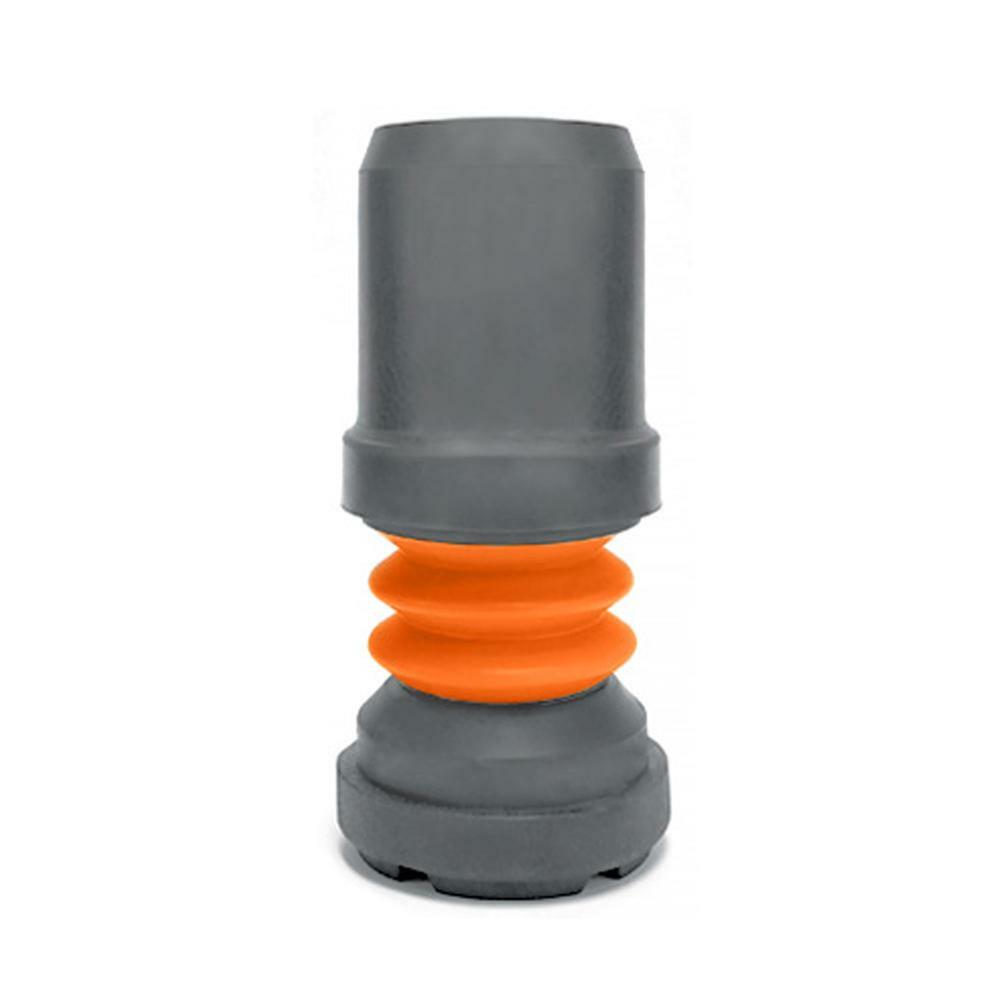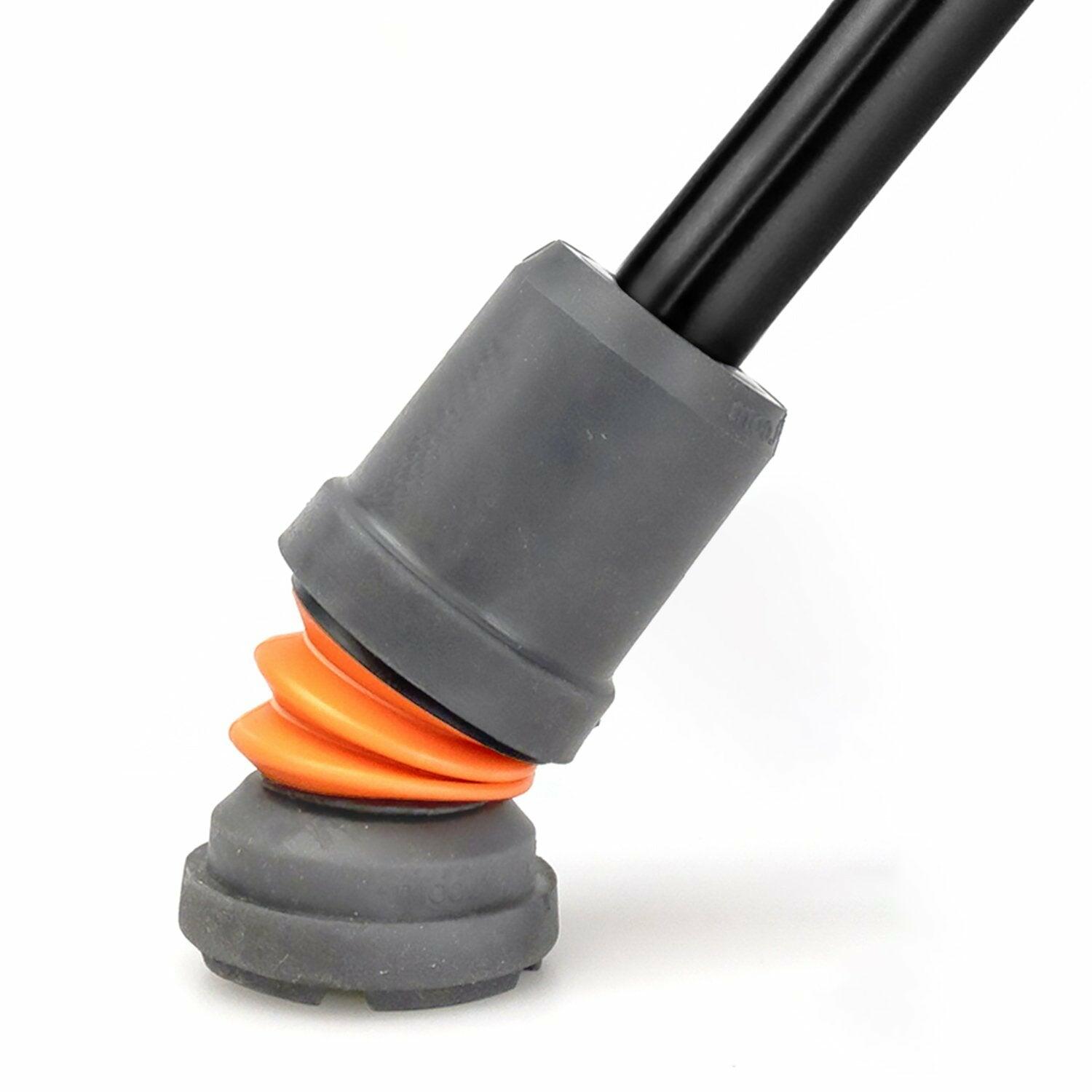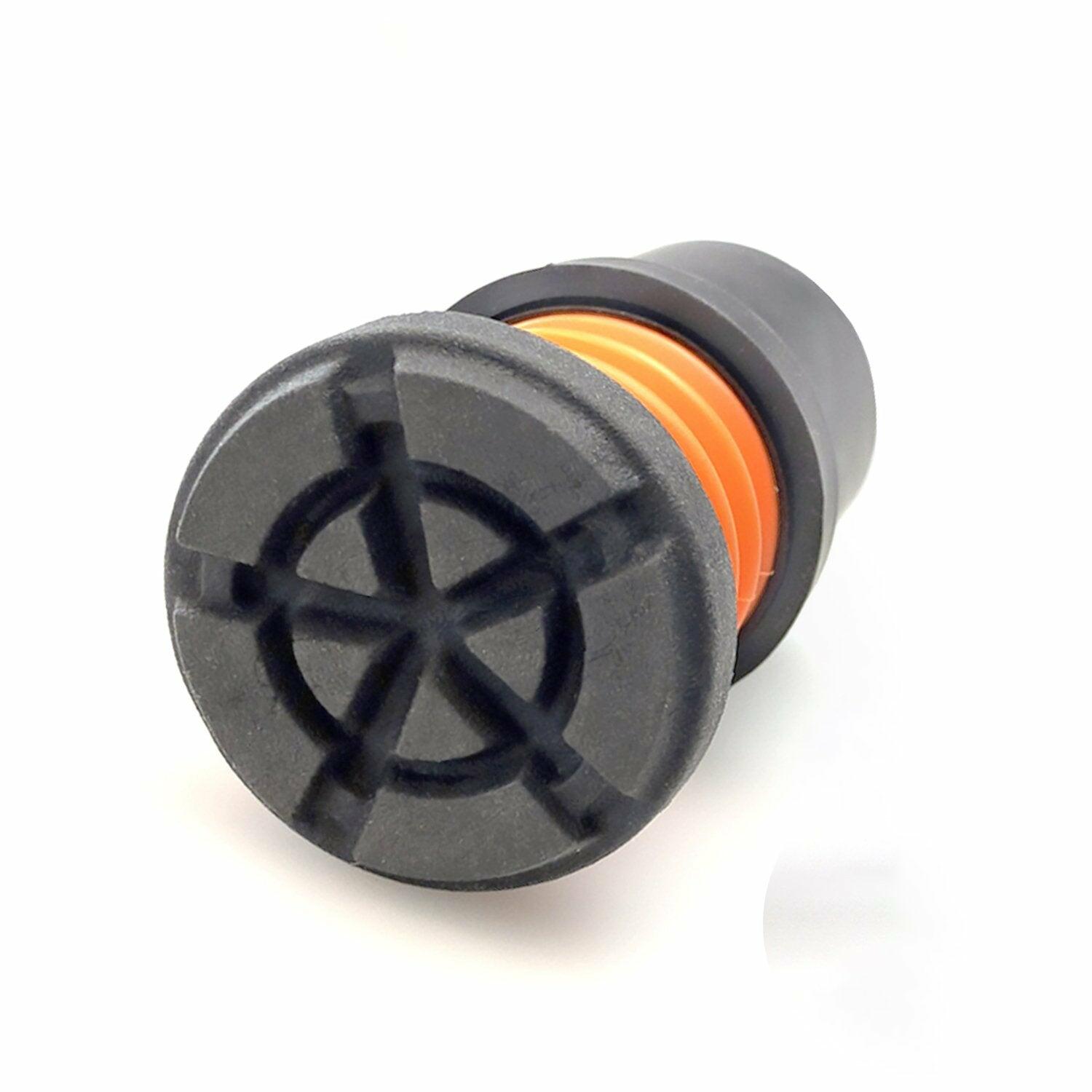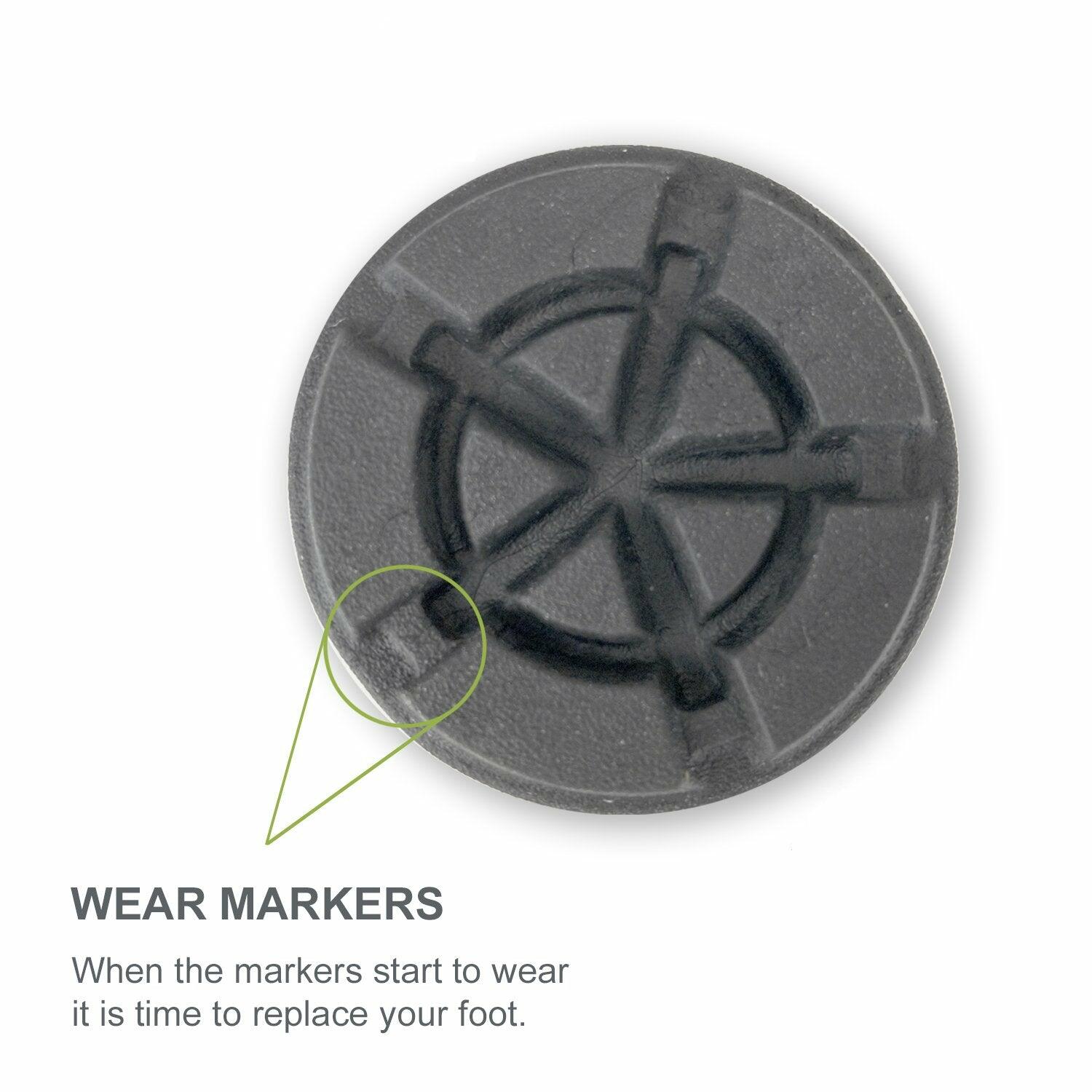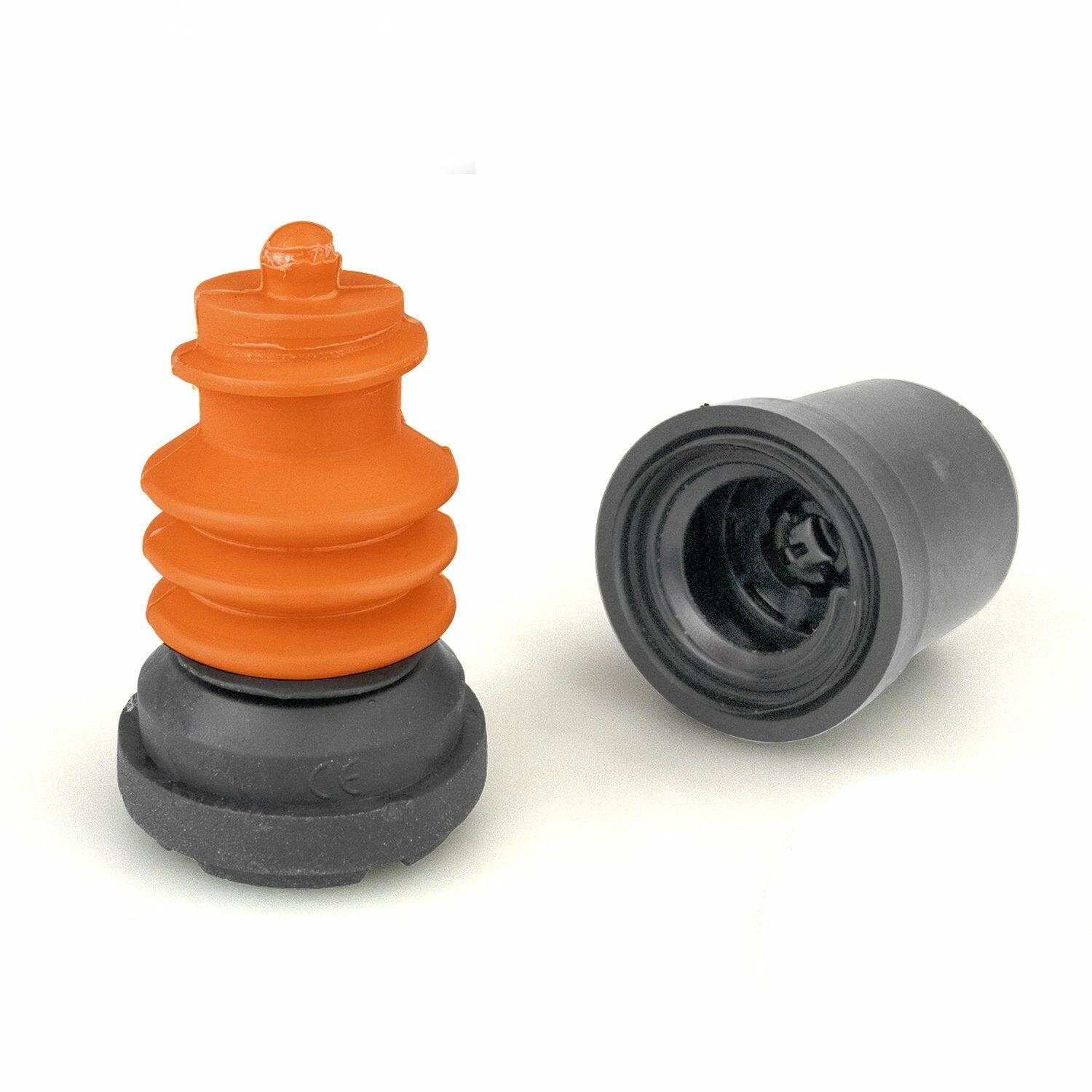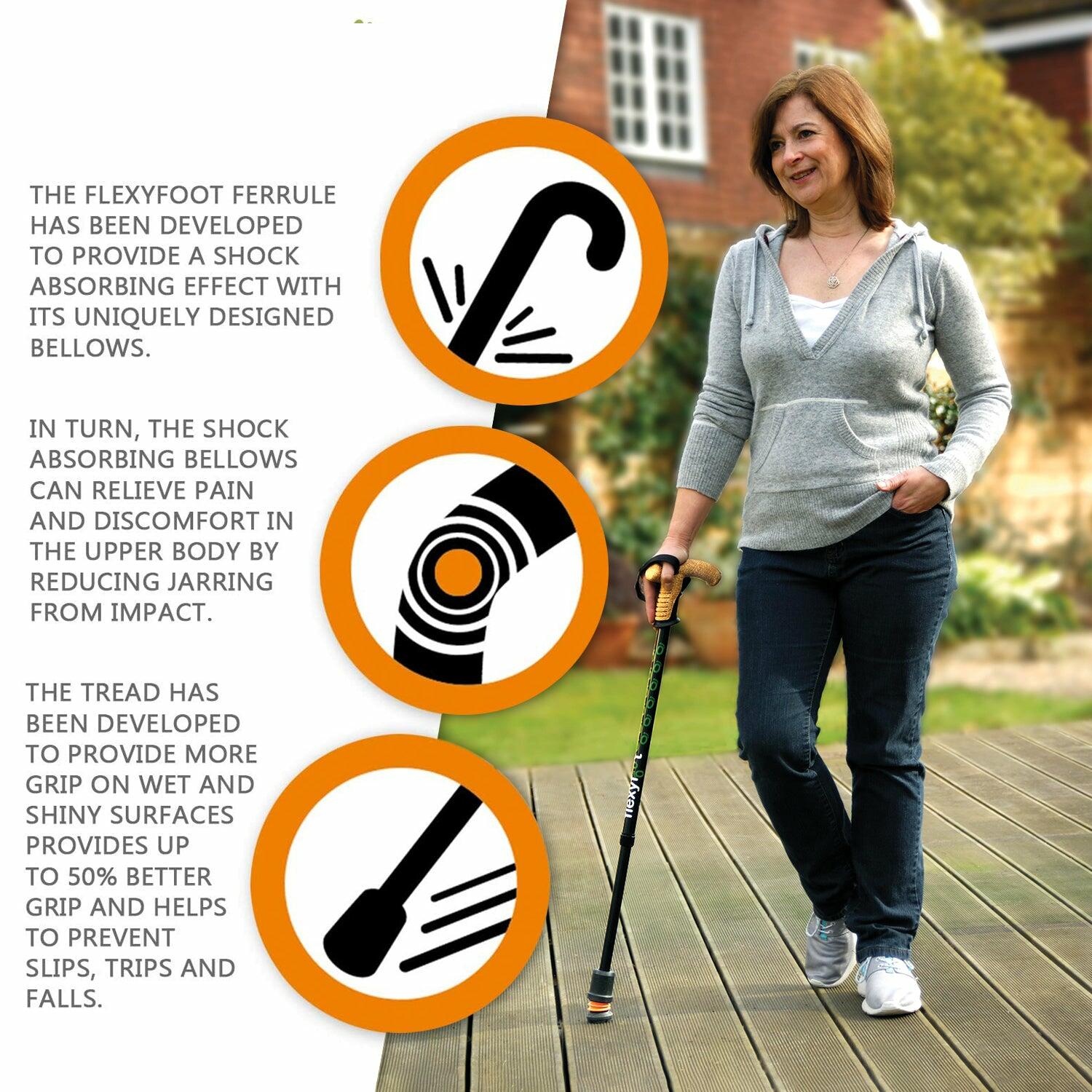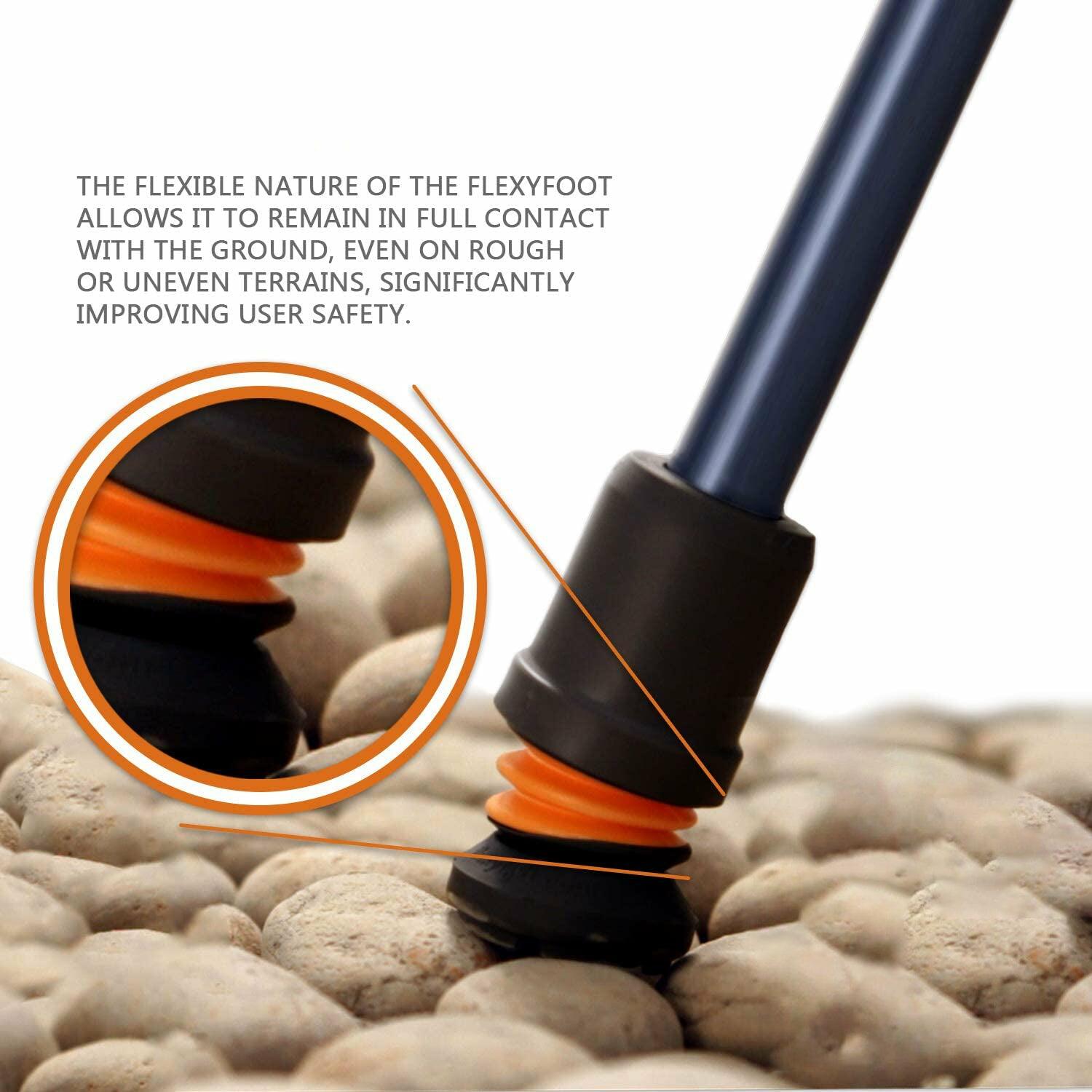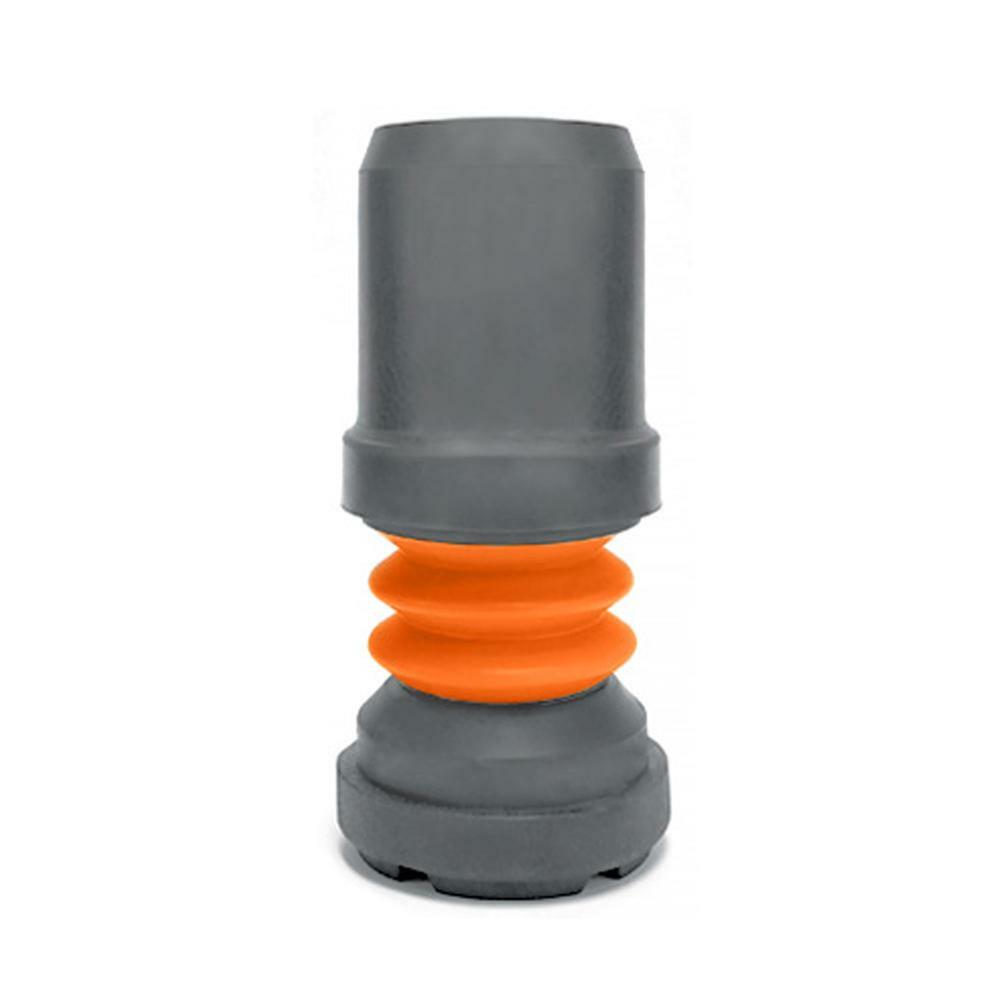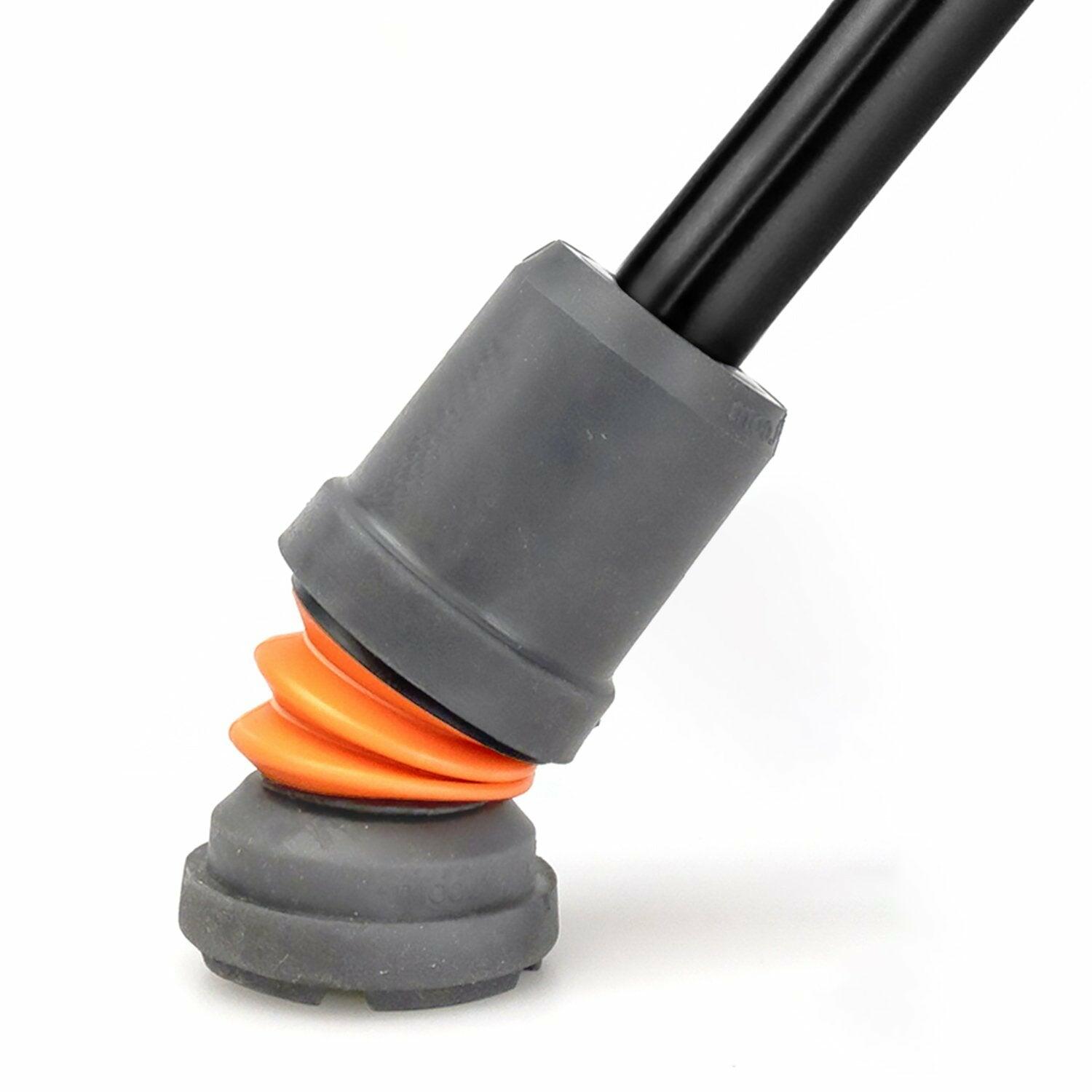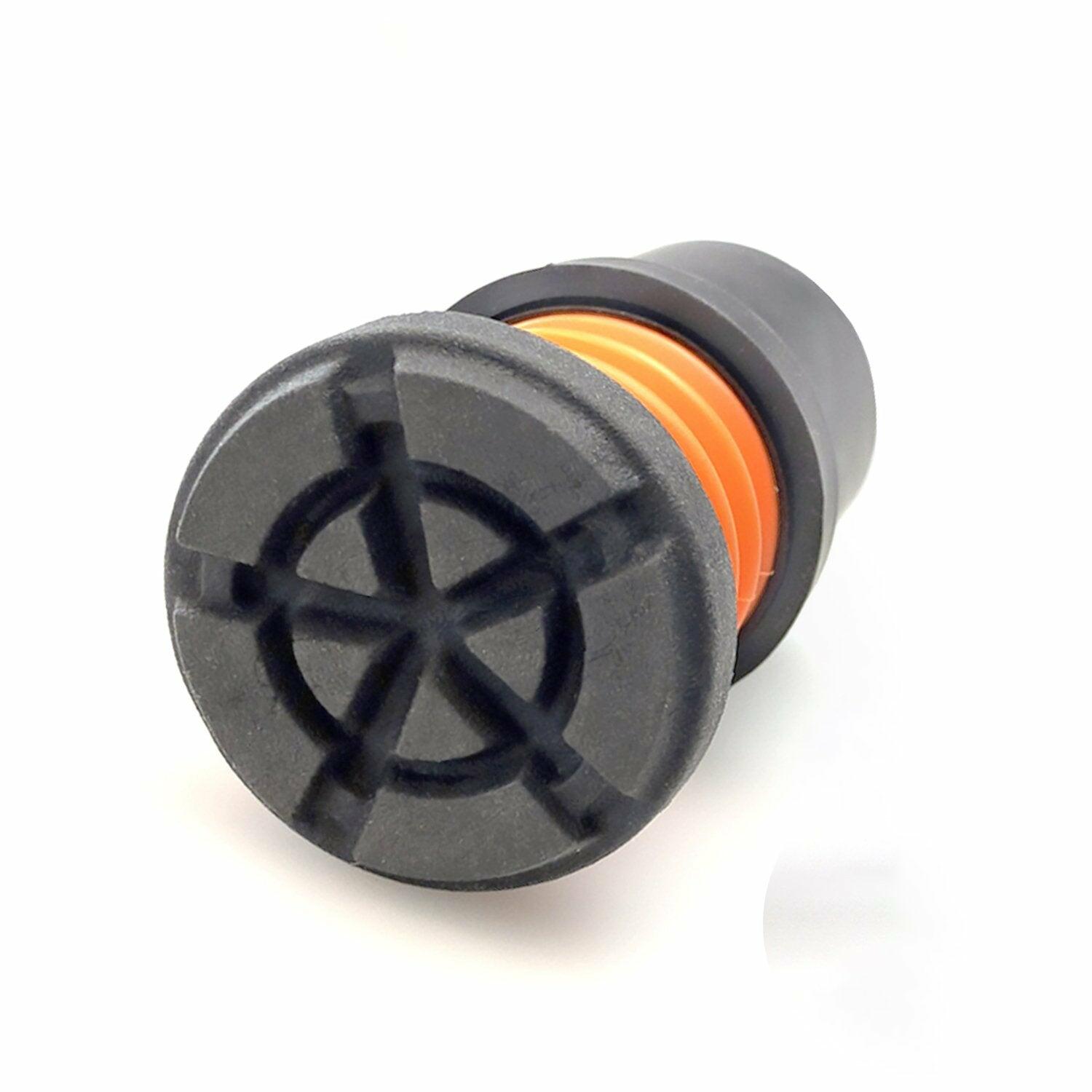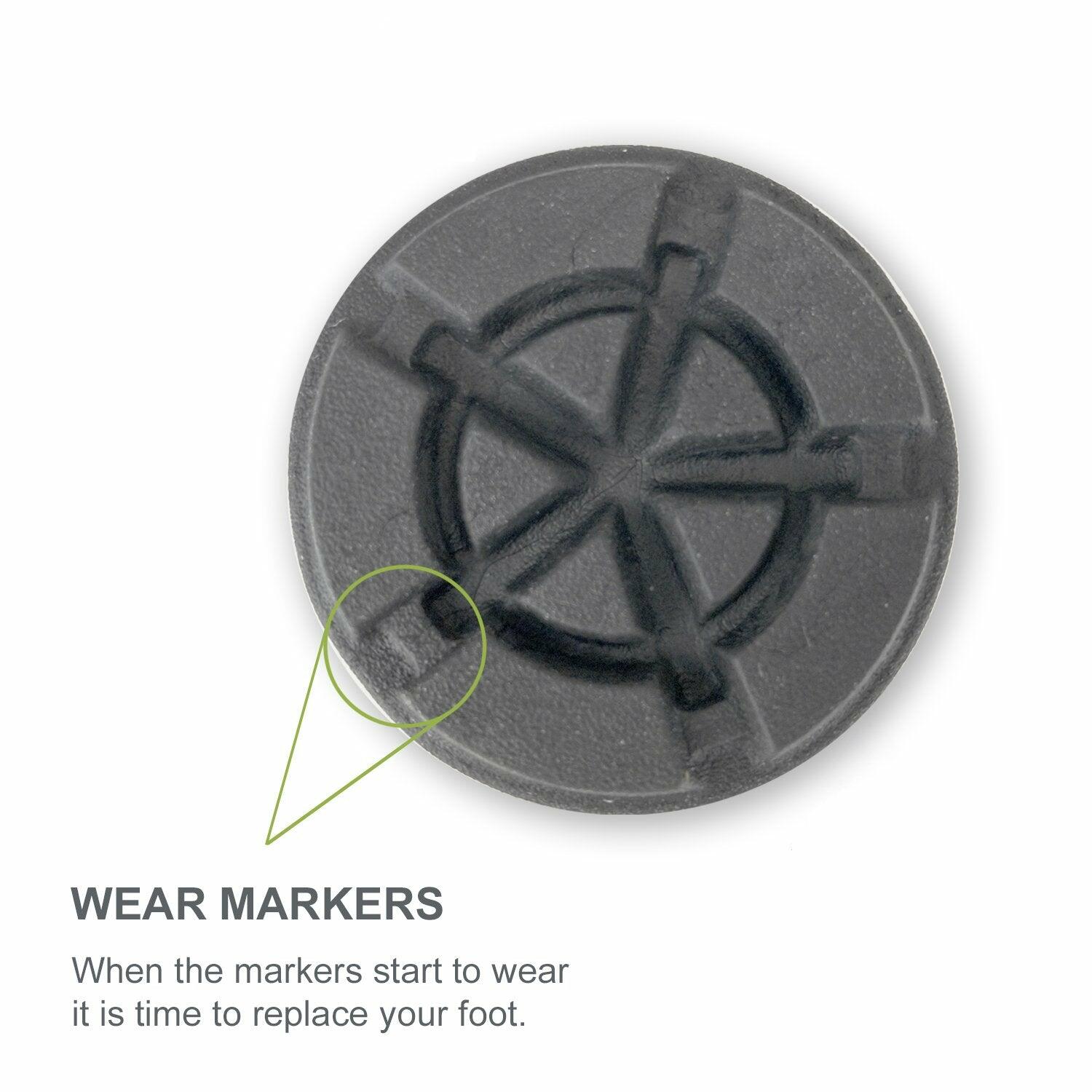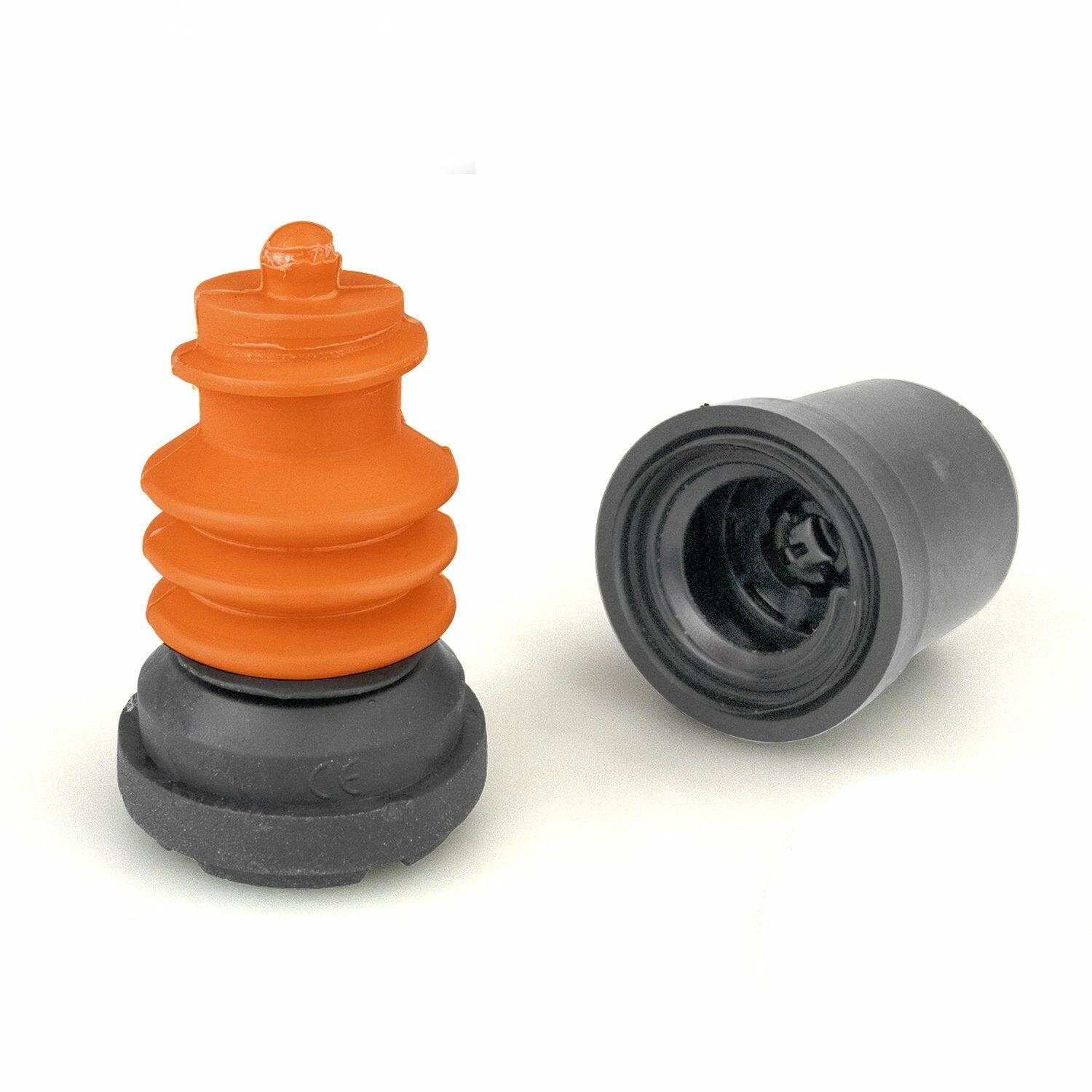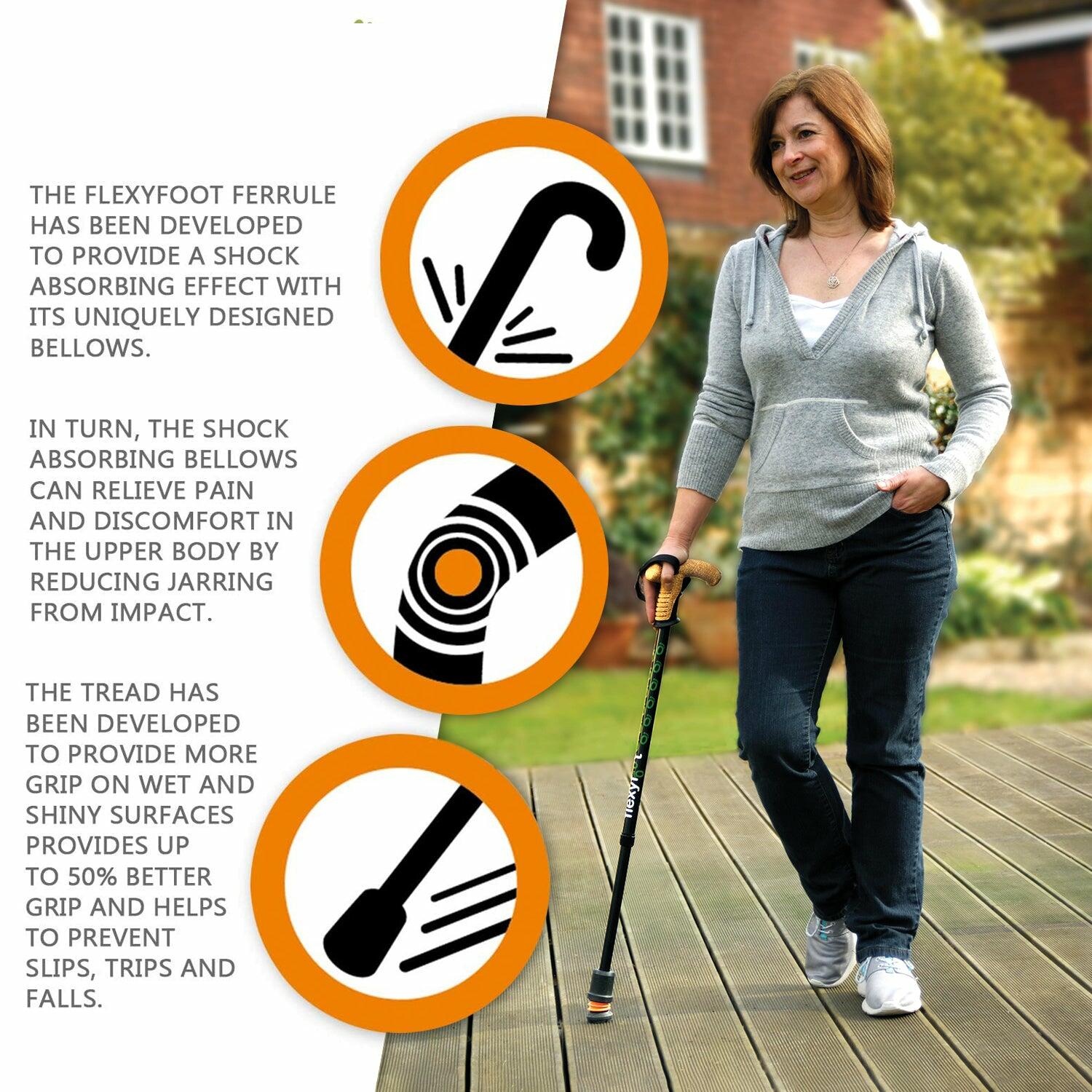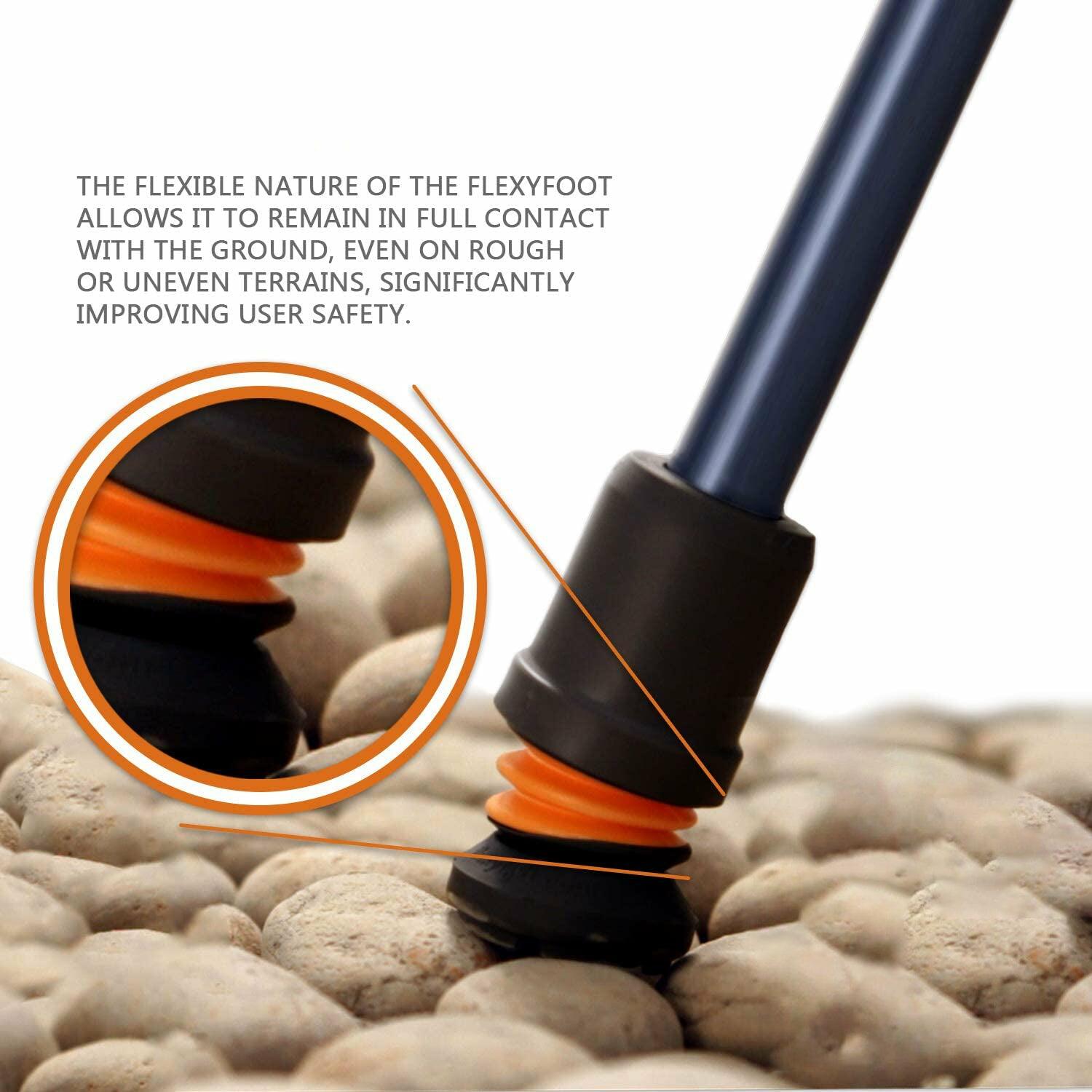 You'll earn 0 reward points with this purchase.
Essential for individuals with mobility issues and those who use walking sticks, this is the grey 25mm version of the Flexyfoot Shock Absorbing Ferrule for Walking Sticks. This ferrule boasts a unique design that offers 50% greater grip and traction than traditional rubber ferrules.
Its flexibility ensures constant contact with the floor, enhancing grip and safety on rough terrain.
Additionally, the built-in bellows absorb shock and alleviate discomfort in the upper body, providing reliable support while walking.
This versatile accessory is compatible with most conventional walking sticks and canes.
 
Technical Information:
Product code: FF25G-03-165G
Colour: GREY
Diameter: 25mm (0.98")
Maximum user weight: 130kg (20.5st)
Tested to: 

ISO FDIS 24415-1:2009 Tips for assistive products for walking - Requirements and test methods - Part 1: Friction of tips & BS ISO 24415-2 Tips for assistive products for walking - Requirements and test methods - Part 2: Durability of tips for crutches

 

 
Product Reviews
I have used my flexyfoot thay ar grait I was not stedey on my sticks before now I am I would recommend for people to try thay ar grait.
These make a big difference to your walking stick I feel a lot more stable than just a rubber foot
Stable in use for my daughter who has MS she finds walking at lot easier and safer. They were easy to fit although they make her walking sticks slightly longer. I would recommend to anyone who uses mobility aids for walking.
My husband had needed the use of crutches for over 30 years these flexifoot ferrules really do help absorb the impact on his arms. Brilliant product. Will continue to purchase them as and when needed when they wear out. Keeps my 78 year old husband mobile.
I have a collection of different sticks. And i'm rough on them. Flexyfoots are great, good in the wet or uneven ground. More imprtantly are really good at dispersing shock to the arm and shoulder, much better and easier to get on with.
I saw other MS patients with this product and liked the idea. Easy to fit and it works, unfortunately if your stick is not the correct diameter it can be too loose.
The flexyfoot was delivered quickly and in good order. We had to take one and half inches off my husband's wooden walking stick to accommodate it as per the instructions. This does mean if you're not happy with the product you've ruined the stick, plus you are committed to replacing with the same product. Having said that, the flexyfoot was very easy to fit to the stick and he is very happy with the result. He says it makes him feel much more stable when walking and the stick is more comfortable to use. It certainly looks very robust and hardwearing.
Leave a review